MainOne's Data Center Achieves West Africa's 1st SAP HANA® Certification
MainOne, the premier connectivity and data center Solutions Company, today announced that its Data Center subsidiary, MDXi is now an SAP-certified provider of Infrastructure Services for SAP® solutions.
This new certification confirms the ability of the company to deliver high-quality cloud and infrastructure operations services for customers running SAP solutions and recognizes the company as the region's first SAP Certified Data Center.
The certification will enable MDXi to host and manage SAP applications utilizing the company's enterprise cloud platforms, across its private, public and hybrid cloud solutions, via a consumption-based delivery model.
As a SAP-certified provider of hosting services, MDXi will offer a cost-effective yet reliable delivery model for mission-critical applications for customers of SAP. SAP customers that rely on MainOne's data center for hosting services will be empowered to focus on the business value of their solutions and benefit from reduced operational expenses that a commercial data center provides.
Receiving the certificate, Funke Opeke, chief executive officer of MainOne stated "We are pleased to receive the SAP certification for Infrastructure Operations Services, as it validates our commitment to providing world-class data center and cloud solutions in Nigeria. With this certification from SAP, it is now possible for Nigerian enterprises and businesses to host SAP applications in-country on MDXi's Cloud platform and optimize their accounting processes, data analytics and sales chain management. This will improve response times for SAP applications, ensure data security and assure more cost effective subscription charges".
In his comments during the certificate presentation to MDXi, Managing Director of SAP West Africa, Kudzai Danha said "More than ever, SAP Africa is excited about the SAP HANA® certification of partners like MainOne. The current market demand for attractive business applications in the cloud presents great business opportunities and through SAP HANA®, customers can innovate and redesign business processes, capitalizing on the agility of this unique platform."
SAP HANA® Cloud is an in-memory platform that runs analytics applications smarter, business processes faster and data infrastructures simpler! It is the foundation for all the data needs of a business, removing the burden of maintaining separated legacy systems and siloed data, so business can run simple in this new digital economy.
The SAP certification process is rigorous and culminates with an onsite audit session to determine that the provider meets all the local and global requirements as stipulated by SAP to run its applications. Some of the criteria include quality and knowledge management, data center, network and connectivity, back up and data recovery, IT service management and project management.
In order to meet this certification requirements, MDXi demonstrated its professional competence in all aspects of infrastructure operations including possessing a comprehensive operations manual, system landscape diagrams, security guidelines, OS access, required technical skills amongst others.
Ayoba Signs Up AppsFlyer as Effort To Become Africa's Largest Digital Platform
AppsFlyer, the global marketing attribution leader, has announced a partnership with Ayoba to propel the free instant messaging app designed by Africans for Africans to become the largest digital platform in Africa.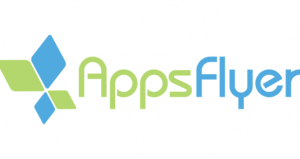 Ayoba offers users an ecosystem of digital and rich media services through channels, micro-apps and payment solutions, embedded within one app. By leveraging AppsFlyer's technology across its user acquisition efforts, Ayoba will get a clearer picture of which acquisition channels work best and where efforts should be focused.
The integration of AppsFlyer's technology will also enable a clearer understanding of Ayoba's entire funnel of acquisition and, in the near future, will enable more effective retargeting and re-engagement of users. This new capability is essential for campaign optimization and driving organic long term growth for the app.
Africa is one of the largest mobile first regions in the world and Ayoba's highly localised and tailored content is designed with the African user in mind. Localised content is available through curated channels aimed at entertaining, educating and empowering communities as well as a range of games.
Ayoba is available as an Android app across the continent and is network agnostic. Through the partnership with MTN, Ayoba is available to MTN users at no data cost in most of its markets.
Users can also send messages to non Ayoba users (those without the app) or users with very basic phones. The message is delivered as an SMS and MTN users can reply to these messages and the message will land on the app. For users in South Africa, Ayoba's platform also has two dedicated COVID-19 channels providing vital reports on infections and other information at no data cost to users.
AppsFlyer provides some of the world's leading companies and brands with analytics tools to better inform and measure marketing decisions. Its partnership with Ayoba comes on the back of earlier partnerships with telecom group Vodacom and ecommerce app Jiji across key regions in Africa.
Commenting on the partnership, Daniel Junowicz, Managing Director, LATAM & Africa at AppsFlyer said: 'Understanding what acquisition channels work best is one of the keys to driving growth and user retention for apps and helps to optimize marketing activity. Ayoba is a unique and exciting app offering users access to a wide range of features and content. It's great to be able to support their growth ambitions with our unparalleled mobile marketing analytics as Ayoba expands across Africa."
Olivier Prentout, Head of Consumer Marketing for Ayoba, added: "The AppsFlyer team has been very supportive with rolling out this project. The technology is new to many on our team but AppsFlyer has been there to make sure we get the maximum value out of this partnership.
We now have a clearer understanding of where to focus our acquisition activities and better positioned to take advantage of the opportunities that abound on the continent. We look forward to working more closely with AppsFlyer as we continue on our mission to become the biggest digital platform in Africa."
Western Digital, Dropbox Partner to Accelerate Deployment of Cloud Infrastructure
Empowering the world's most essential data infrastructures, Western Digital Corp. today announced that Dropbox a leading global collaboration platform, is one of the first to qualify the Ultrastarâ DC HC650 20TB, host-managed, shingled magnetic recording (SMR) hard disk drives (HDD).

With Western Digital SMR HDDs serving as the storage foundation for its custom-built, multi-exabyte storage platforms, Dropbox continues its strategic path, taking advantage of the highest storage densities with the lowest TCO without sacrificing data durability and availability for its 600 million+ online customers.
"We've been working with Western Digital for many years, and throughout several phases of our storage platform development," said Andrew Fong, vice president of engineering, Dropbox. "Online tools and services are more important than ever before, so we need to be able to quickly innovate, expand functionality and scale to help stay competitive.
"We look forward to deploying these higher capacity 20TB SMR hard drives to further our cost savings and to provide our customers with even more value. Western Digital is an important strategic partner and we look forward to continuously pushing cloud infrastructure boundaries together."
"Dropbox was a pioneer in adopting SMR at scale, and their commitment has definitely paid off, giving them an early mover advantage by enabling rapid development of the highest capacity HDDs in the industry into their cloud infrastructure," said Andrew Dorian, vice president of enterprise hard drives.
"We are pleased to continue our long-term partnership with Dropbox to help them scale and capitalize on the growing customer demand for cloud services, online storage and remote collaboration tools."
As the industry's first 20TB HDDs, the Ultrastar DC HC650 delivers unmatched TCO for scale-out enterprise and cloud data centers through increased storage density and improved power efficiency.
Featuring the highest capacity in the industry, cloud and enterprise customers recognize the benefits of SMR HDDs and are adopting the technology to contend with the massive growth in data.
When considering exabyte-scale needs, and associated capital and operating cost of the data center, the long-term value in terms of lower cost-per-TB, higher density, low power and high reliability can help benefit the bottom line.
Several complementary technology innovations are featured in the Ultrastar DC HC650, including the industry's first energy-assisted magnetic recording (EAMR) implementation, the industry's first triple-stage actuator and the fifth generation of HelioSeal® technology.
Western Digital SMR HDDs are also an integral part of Zoned Storage, an open-source, standards-based initiative building upon the synergies of SMR HDDs and ZNS SSDs that enables data centers to scale efficiently.
NIMC Plans to Issue 2.5m National Identification Monthly
National Identity Management Commission (NIMC) said it would scale up the enrolment and issuance of the unique National Identification Numbers to Nigerians and legal residents from 500,000 to 2.5 million monthly.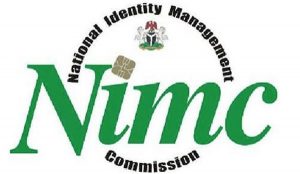 Aliyu Aziz, director-general, NIMC, said this was the commission's renewed commitment towards the provision of identity services to the nation.
He gave the assurance while playing host to Isa Pantami, minister of Communications and Digital Economy, , who was on an official visit to the commission's head office in Abuja.
Aziz said in a statement issued in Abuja by Kayode Adegoke, ead, Corporate Communication, NIMC, that the commission would meet and surpass the monthly target.
This, he said, would be part of the policy statements in the National Digital Economy Policy and Strategy.
The NIMC boss told his guest that the commission had competent human resources and was looking forward to government support and intervention in injecting the much needed material resources to realise the set objectives.
Pantami charged the commission to increase and improve its performance with regards to NIN registration and issuance, as he also reiterated the target of 2.5 million monthly enrolments.
The minister told his host that the importance of digital identity in actualising the digital economy goals could not be overemphasised and commended the strides recorded by the NIMC despite limited resources.