MasterCard, Ecobank Partner for e-Payment in 28 Sub-Saharan African Countries
Ecobank Transnational Inc. and MasterCard, have announced a multi-country licensing agreement which will provide access to MasterCard's payment solutions for Ecobank's customers in a further 23 African countries.
The agreement is the culmination of a Memorandum of Understanding originally signed in November 2011.
Ecobank subsidiaries in 28 countries across Sub-Saharan Africa are now licensed to issue and accept MasterCard prepaid, debit and credit cards.
Through this partnership, Ecobank's customers in this fast growing region will have access to MasterCard's credit, debit and prepaid card products, whilst MasterCard will leverage Ecobank's unrivalled pan-African footprint to provide its electronic payments solutions to a wider customer base.

"The provision of convenient, reliable and accessible financial products and services forms the bedrock of Ecobank's Pan African strategy," said Patrick Akinwuntan, Ecobank's group executive director responsible for Domestic Banking.
"We also recognize that partnerships with leading global players such as MasterCard are key to accelerating the migration of our customers to a 'cashless society' throughout Africa."
Commenting on this partnership, Ecobank's group chief executive officer, Thierry Tanoh said: "This agreement demonstrates Ecobank's vision which is to provide our customers with convenient, accessible and reliable financial products and services as part of our commitment to build a world class pan-African bank and contribute to the economic development and financial integration of Africa."

Ecobank is now licensed by MasterCard in the following 28 countries: Burkina Faso, Benin, Burundi, Cameroon, Central African Republic, Chad, Republic of the Congo, Democratic Republic of Congo, Cote d'Ivoire, Gabon, Gambia, Ghana, Guinea (Conakry), Guinea-Bissau, Kenya, Liberia, Malawi, Mali, Niger, Nigeria, Rwanda, Senegal, Sierra Leone, Tanzania, Togo, Uganda, Zambia and Zimbabwe.
"We are proud to partner with Ecobank, which is quickly growing its presence in Africa. This is the largest multi-country licensing project completed by MasterCard in Africa and as such is a great milestone for us, as we aim to achieve our vision of a world beyond cash by bringing the benefits of electronic payments to an increased customer base in Sub-Saharan Africa," said Daniel Monehin, division president, Sub-Saharan Africa, MasterCard.
"We expect that the 28 newly licensed Ecobank subsidiaries will begin to accept MasterCard credit, debit and prepaid cards at their ATMs and Points of Sale from early 2014, as we work with the Ecobank Group to complete licensing of the remaining Ecobank subsidiaries."
Under the terms of the 2011 MOU, MasterCard will partner with Ecobank to explore joint business development opportunities across Central, East, West and Southern Africa where Ecobank has a presence.
In addition, the banking group will become an issuer and acquirer of MasterCard products in more than 1,200 branches across Africa, giving Ecobank's customers access to over 35.9 million acceptance points – including 2.1 million ATMs – in over 210 countries and territories worldwide where MasterCard cards are accepted.
The collaboration comes at a time when MasterCard is working in partnership with governments and financial institutions around the world to broaden usage and acceptance of electronic payments, thus promoting their benefits relative to cash transactions of convenience, security and reliability.
Today, over 85% of retail payments globally are still carried out using cash or check, with the percentage being much higher in Africa.
However, the combination of a rapidly expanding middle class and steadily improving financial literacy, supported by robust technology, is increasing the appetite for card usage in Africa, providing opportunities for the advancement of a cashless society across the continent.
CWG Plc Empowers Small Businesses in Nigeria with SME Solution
Pan-African Information and Communications Technology Company, CWG Plc has said the essence of its Enterprise Resource Planning Solution (SMERP) that runs on the cloud is to empower small and medium enterprises in Nigeria and offer them the required tools to manage their entire business.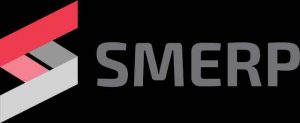 Mr. Dolapo Orogbemi, Product Manager for SMERP, who disclosed this recently to the media, noted that with SMEs contributing massively to Nigeria's economy and creating both direct and indirect jobs, SMERP was designed intentionally to help SMEs thrive.
"Since inception, it has been the number one goal for us here at CWG because we have always identified the potential for SMEs once they are provided with the right support.
Thus, SMERP was designed to make available enabling tools for all SMEs across Africa at a relatively affordable price and to also make their business operations lean where they can save more resources to increase profitability," he said.
Dolapo explained that in support of SMEs, SMERP has provided an effective ERP tailored to the SME market, providing services such as Inventory Management, E-commerce platform, Accounting, Point of Sale and Customer Relationship Management tool.
He argued that one of the major reasons SMEs don't survive beyond the early stage of their business is due to inadequate funding to scale the business and this has become a default gap in the SME sector.
But with the CWG's SMERP solution, SMEs can take proper records of their day-to-day business transactions to present to financial institutions as proof of profitability and project business growth for them.
According to him, SMERP's competitive edge is based on value to the SMEs where they can have access to a complete ERP solution at an affordable price, stressing that the solution enables each SME with special requirements to execute their business needs.
For more information on SMERP kindly visit www.smerp.ng to start a 14-days free trial.
Encomiums for TD Africa as Nigeria Prepares for Tech Experience Centre Launch
A number of globally renowned Original Equipment Manufacturers (OEMs) in the technology space have commended TD Africa, Sub-Saharan Africa's leading technology, lifestyle and solutions distributor for successfully birthing the continent's first Tech Experience Centre.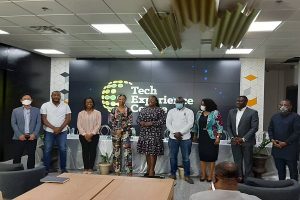 The commendations come ahead of the October 1st launch of the centre located in the high-rise Yudala Heights on 13 Idowu Martins, Victoria Island, Lagos.
Equally important, the Minister of Communications and Digital Economy, Dr. Isa Ali Pantami is expected in Lagos to commission the Centre, with the Lagos State Governor, BabajideSanwo-Olu, alongside a number of other high profile dignitaries, expected in attendance. The event will be streamed live to millions across the world from 5pm.
In a chat with newsmen, Chidalu Ekeh, head of the Tech Experience Centre, stated that aside reducing the decision making cycle for Chief Executive Officers (CEOs), Chief Information Officers (CIOs), Chief Technology Officers (CTOs), as well as other technology consumers, the Centre will also serve as a training centre for young Nigerians on latest technology.
"We are creating a path in this country where state-of-the-art technology will be accessible to CEOs, CIOs, CTOs and others technology consumers, so that they can make prompt decisions without leaving the country," Chidalu said.
"What we have on board is a tech genius area where our customers will be able to take advantage of the partnerships that we have with the various OEMs on board.
"The Centre will afford young Nigerians the opportunity to receive world-class training on the latest technology."
Also speaking on the reason for mobilising other tech giants to bring the massive project to life, Mrs. Gozy Ijogun, managing director (Sales) TD Africa, explained that the centre is aimed at adding value to the technology space in Nigeria in particular and Africa in general.
Ijogun said: "I am sure everyone is wondering what TD Africa is doing with the Tech Experience Centre. At TD Africa, we consider ourselves value added distributors.
"We are not just here to buy and sell. We add value to the economy. For that reason, we came up with the Tech Experience Centre so that Africans can experience technology the way it should be in this part of the world.
"No other distributor can do this. TD Africa is here to add value to the Information and Communication Technology (ICT) ecosystem."
The Centre, housed within an impressive eight-floor edifice, will play host to tech giants, such as Cisco, Microsoft, Dell Technologies, HP, Schneider Electric, Zinox, Philips, Samsung, Apple and Bosch, among others.
"The structure also houses a cutting-edge gaming arena, lifestyle and smart home area, café, training centre, conference rooms and expansive office spaces, among others.
Olakunle Oloruntimehin, general manager, Cisco, West Africa, expressed delight with the concept behind the Tech Experience Centre, adding that it would be a great opportunity to offer latest technologies to consumers under the same roof with other tech giants.
"It is a good opportunity to collaborate with TD Africa and other OEMs under one roof. Technology is being democratised and it is important that people come together to take this outcome forward.
"Cisco is excited not only to partner with TD Africa but also to work with other OEMs under one space to make this work," Oloruntimehin said.
Chioma Iwuchukwu-Nweke, country manager (Nigeria), Philips, also expressed excitement with the expected launch of the project. She revealed that Philips would delight tech customers at the Centre with latest health-driven home appliances.
Nweke said: "This is a dramatisation of the phrase 'think global, act local.' This is what TD Africa is doing with the Tech Experience Centre, by bringing lots of multinationals in the technology space in one place so that customers will experience latest technology.
"Before now, people always take technology to be something they have to travel outside the country to experience.
"We are sure that the Centre is going to change this narrative, especially at this time when the thought of travelling is a little bit scary for a lot of people. For us at Philips, customers should expect total innovative home appliances."
On her part, Vivian Mike-Eze, marketing communication manager, Schneider Electric, commended the vision behind the initiative.
She urged tech consumers to be ready for an immersive experience with smart home concepts at the Tech Experience Centre.
"There has not been such a centre that gathers all the tech giants together in one place here in Nigeria. So, TD Africa has really set a precedent.
"I believe that people visiting the Tech Experience Centre expect to experience technology. In Nigeria, there is really a market for advanced technology that has been ignored for too long.
"This vision by TD Africa to bring the latest technology and get customers to experience it live is a fantastic opportunity to tap into. Because of the Centre, customers do not need to travel to the US or UK to actually see latest technology.
"Schneider Electric promises customers home automation, using the smart phone concept, when they walk into the Tech Experience Centre.
"This involves having the ability to control the temperature and ambience in their homes, with just a voice command. It is easy to talk about it, but there is no better idea than experiencing it by testing the controls and seeing it live."
In addition, Microsoft Senior Partner, Specialist-Modern Work, Josh Adekeye, appreciated TD Africa, noting that the Centre will promote customer immersive experience. He promised that Microsoft would always support the Centre, which will reduce the burden for Microsoft to fly its customers to other countries to see its latest technological rollouts.
Adekeye said: "For us at Microsoft, when we heard about the Tech Experience Centre, we knew that it was something we needed to participate in. Before now, we usually fly our customers to Microsoft Technology Centre either in Dubai or in the US.
"However, when this opportunity came, we indicated interest and supported TD Africa to achieve it. We will always support the Centre. The beauty of technology is in seeing it.
"What Microsoft brings to the table is customer immersive experience. It means the customer will see the technology, feel the impact and make their decision easily and quickly."
Lending his voice, Managing Director, Samsung (Nigeria), CadenChiyeon Yu hailed TD Africa for galvanising other tech giants to bring the Tech Experience Centre to life, adding that the Centre will afford Samsung a great opportunity to expose customers to its latest offerings in Internet of Things (IOT), Artificial Intelligence (AI) and other innovations shaping the global tech ecosystem.
Meanwhile, Ayokunmi Solesi, Country Manager (Nigeria), Bosch, described the Centre as a huge landmark on the African continent, adding that Bosch was ready to bring modern kitchen appliances to the delight of customers at the Centre.
Solesi said: "This is live experience. When you see big OEMs like Bosch, Schneider Electric, Samsung, Cisco, Microsoft, among others coming under a platform, you will realise that something great is about to be born.
"This is a huge landmark, not just in Nigeria, but also in Africa. For us at Bosch, this is a very commendable initiative," Solesi said.
The Tech Experience Centre is an ambitious project, the first of its kind in Africa, to house global technology giants under one roof, with the aim of making latest and cutting-edge technology easily accessible to Nigerians and other nationals.
Experts and economic watchers have hailed the expected launch of the centre as a major development that will shore up Nigeria's relevance in the global technology space, while also boosting the nation's economy.
FG Mulls Zero Charge Policy for Educational Websites
Federal government is considering a new national policy for zero rates on educational websites to allow consumption of content without charges to mitigate the impact of COVID-19 on learning, according to Isa Pantami, minister of Communications and Digital Economy.
Pantami stated this while delivering an address at a webinar organised by Lead Inspire Network in Abuja over the weekend.
The theme of the webinar was Enhancing Virtual Learning and the Challenges of Internet Penetration in Nigeria.
Mr Pantami, represented by Mr Usman Gambo, director, Information Technology Infrastructure Solutions, National Information Technology Development Agency (NITDA), said the policy would contain appropriate incentives for mobile network operators and internet service providers.
The minister agreed that sufficient access to the internet was essential for the development of an informative society and that the Nigerian government was also working to increase the broadband penetration from its current level.
He noted that broadband penetration currently stands at 40.2 per cent and the plan is to make it 70 per cent by 2025.
"This is the target we set for ourselves in the Nigerian National Broadband Plan.
"It will be of great benefit to the education sector and we would focus more on enabling appropriate contents, infrastructure, capabilities for learning and teaching," he said.
He added that few agencies under the ministry had established digital centres, capacity training centres, e-accessibility centres, school knowledge centres, e-Libraries, ICT Hubs and innovation parks across the country to propel broadband penetration.
"In just one year, we have deployed over 200 of these centres across the country and they are mostly situated in rural areas, equipped with at least 25 computers, back-up power supply and free internet service.
"In addition to providing free internet services, the centres also serve as innovation hubs and learning centres for the local community," Mr Pantami said.
He said that NITDA had issued Framework and Guidelines for Public Internet Access to regulate government approach to deepen internet penetration and bridge the digital divide.
On his part, Umar Danbata, executive vice chairman, Nigerian Communications Commission (NCC), stated that COVID-19 had created a new level for education that required a new approach.
Represented by Mr Henry Nkemadu, a Director with the commission, Danbata acknowledged that high cost of Right of Way (RoW), multiple taxation, operating expenses and economic downturn had affected internet penetration but reiterated that government was putting measures in place to ease the challenges.
Mr Sope Afolayan, co-founder, Lead Inspire Network, said the event was aimed at providing equal access to children at all levels and redirect the thinking of policymakers on the need to see the acquisition of education beyond the four walls of the classroom.