Microsoft Leads, Drives Down Cost of Cloud Computing Globally- Courtois
Microsoft, devices and services company, has reaffirmed its status as the number one in the driving down of data costs especially for SMEs that often don't have the capital for IT infrastructure investment.
This is with cloud computing taking the continent by storm and literally changing the way businesses and individuals' access technology.
Jean-Philippe Courtois, president, Microsoft International, who disclosed this at a press briefing shortly after several meetings with the company's local partners also on his visit to Nigeria, said that Nigeria is one of Microsoft's most important markets in Africa hence upgrade of Microsoft Nigeria office to a single country subsidiary come its new Financial Year 2015 which will commence on July 1, 2014.
During the parley, Courtois said with Microsoft's rapid transition to devices, the corporation is set to double its efforts in skills investments, innovation support and access provision for people across the globe in general and Nigeria in particular, to create sustained economic opportunities.
A testament being the recent signing of a Memorandum of Understanding (MOU) with the Federal Ministry of Communications Technology to support the Information and Communications Technology (ICT) Week.
Fielding questions from the journalists, Courtois said Microsoft Inc. has invested fresh $75 million in Nigeria, South Africa, Kenya and other African countries.
According to him, "I think so far in a new drive, we have invested about $75 million in the African Markets and Nigeria has had a fair share of that deal. We have invested in access, innovation, skills development, youth empowerments; software development; digital curriculum, skills among others".
Lending his voice earlier, Kabelo Makwane, the in-coming country manager, Microsoft Nigeria said the Nigeria office elevation became necessary because of the maturity of the market; immense opportunities that abound; fast economic growth; skills deposit as well as large enterprise that exist.
According to him, there is urgent need to support these all.
Makwane also noted that under the 4Afrika initiative which goal is the empowerment of African youth, Microsoft is already training 18 interns while one of its partners, Galaxy Backbone is training 50 with an explanation that 75 per cent of them will end up in Microsoft Ecosystem.
Addressing Microsoft's acquisition of NOKIA, Courtois explained that full possession will take place once every regulatory structure has been put in place.
He also tipped Steven Elop, to head the Devices division once the transaction is completed.
Jean-Phillipe expressed optimism that Microsoft which will expand its cloud services in Nigeria and other markets, will benefit from NOKIA's mapping system.
Shortly after the press briefing, Jean-Phillipe made a stop-over at the Co-Creation Hub which he described as a vibrant place of innovation.
He encouraged the app developers present to take advantage of the new Windows 8 platform to identify real life problems; create functional local applications that have global competitiveness around such and publish same to the Windows Store so they can monetize their innovation and share it with the world.
Meanwhile, Jean-Philippe Courtois leads global sales, marketing, and services for Microsoft International, a territory that spans more than 110 subsidiaries operating outside the United States and Canada.
As president of Microsoft International, Jean-Philippe drives strategic planning, global operations, and key growth initiatives in developed and emerging markets across Europe, Middle East & Africa, Asia and Latin America for all of Microsoft's products and services.
Courtois previously served as CEO and president of Microsoft Europe, Middle East and Africa (EMEA), where he led business planning and sales, marketing and services.
His many notable accomplishments include significant improvements in customer satisfaction, enhanced regional integration and record sales growth.
Before his role in EMEA, Courtois was Corporate Vice President of worldwide customer marketing, based out of Microsoft's worldwide headquarters in Redmond, Wash. Courtois joined Microsoft in 1984 as a channel sales representative and, after holding several leadership positions, rose to general manager for Microsoft France in 1994.
Post Intrusion Ransomware the Biggest Threat to Businesses in Africa – Report
Aside from an increase in malware and new malware samples, businesses must also be alert to the capability of post intrusion ransomware.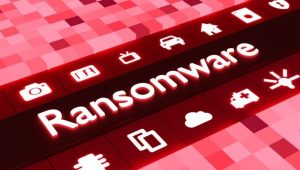 This is according to the McAfee Threats Report: November 2020 released by device-to-cloud cybersecurity company McAfee Corp.
An examination of cybercriminal activity related to malware and the evolution of cyber threats in Q2 2020, the company witnessed an average of 419 new threats per minute as overall new malware samples grew by 11.5%.
In addition attacks on cloud services users reached nearly 7.5 million; mobile malware grew 15% driven by Android Mobby Adware surge, and publicly disclosed security incidents rose 22%; with incidents targeting technology industry increase by 91%.
The company added that a significant proliferation in malicious Donoff Microsoft Office documents attacks propelled new PowerShell malware up 117%, and the global impact of COVID-19 prompted cybercriminals to adjust their cybercrime campaigns to lure victims with pandemic themes and exploit the realities of a workforce working from home.
Raj Samani, McAfee fellow and chief scientist, said: "The second quarter of 2020 saw continued developments in innovative threat categories such as PowerShell malware and the quick adaptation by cybercriminals to target organisations through employees working from remote environments.
"What began as a trickle of phishing campaigns and the occasional malicious app quickly turned into a deluge of malicious URLs, attacks on cloud users and capable threat actors leveraging the world's thirst for more information on COVID-19 as an entry mechanism into systems across the globe."
Samani added that broadly speaking the year has witnessed a spike in the use of COVID for fraudsters. "…take South Africa for example with malicious file detections in the hundreds of thousands and quite frankly continuing to rise. The impact of these attempts is of course a concern, since they are intended to defraud the citizens at a time when we all need as much support as we can."
However, it is the capability of post intrusion ransomware that represents the most serious threat to businesses in Africa says Samani.
"There exists a small group of criminals so adept at extorting companies that their actions are literally causing the wheels of the economy to stop turning until millions are deposited into criminal enterprise. We have to recognise that cyber is not an IT issue but the basis of our economy, and broader society," he adds.
Samani senses that businesses are in a continual crisis. "With major vulnerabilities, or the capability of threat groups improving it does feel we jump from one major escalation to another. Although this is the nature of the cyber professional. Since we have to get everything right all of the time, the bad guys only need to be right once!"
He advocates that businesses be absolutely clear about the systems, people and processes required to maintain the core business and ensuring that appropriate resilience is built in this organisation is crucial.
"Trying to work this out during a crisis is far, far too late," said Samani.
CWG Bags Software as a Service Provider of the Year Award @ NiTA 2020
CWG Plc, the leading provider of Information and Communication Technology solutions and services in Africa has won the Software as a Service Provider of the Year award at the Nigeria Technology Awards (NiTA) 2020 held on Saturday in Lagos.
The organizer of the award, Beta Media affirmed that CWG Plc clinched the award over five other companies shortlisted for the category, after going through a rigorous winner selection screening exercise.
"CWG Plc came out successful after our in-house selection process. We want to congratulate CWG Plc and hope that this award will spur the company to do more, especially in its usual drive to use technology solutions to enable the growth of other businesses," Beta Media said.
They further stated that the Software as a Service Provider of the Year award presented to CWG Plc, is a testament and public endorsement of its technology innovations, creativity, hard work and dedication.
Meanwhile, Mr. Olumuyiwa Dosunmu, Brand & Communications Executive at CWG Plc, who received the award on behalf of the Pan-African company assured that the award will serve as an encouragement for CWG Plc to work harder and further contribute to the growth of the Information and Communications Technology industry.
"The future seems exciting from our point of view and we have not even begun to scratch the surface. We hope to do a lot more in the coming year and we are working towards being a major contributor of the growth of the Nigerian technology industry," he said, adding that the award stands as recognition of CWG Plc's continuous efforts to enable businesses in Nigeria and Africa as a whole.
The Nigeria Technology Awards (NiTA) is an award organized to celebrate and reward Technology Entrepreneurs, Innovators, Inventors, Academicians and Policymakers (Government) in Nigeria.
Two major objectives of the institution are to promote and commend the outstanding contribution of Nigeria Technology professionals and organizations towards building a sustainable economy using technology; and to encourage local practitioners to develop innovative and creative technology solutions, geared towards uplifting the image of Nigeria both locally and internationally.
Laptop, PC Scarcity May Persist Till Q3 2021
The ongoing scarcity of laptops and personal computers (PCs) may worsen as industry experts are now projecting that the prevailing paucity may persist until the third quarter of 2021.
Previous reports indicate that the situation is a result of disruptions caused by the COVID-19 pandemic and increased demand for units worldwide.
Equally important, global computer Original Equipment Manufacturers (OEMs) have admitted that there are no easy fixes or a quick way out of the current scarcity, with a number of paid-up orders already being recalibrated for shipment in April/May or June next year.
The situation has seen urgent requirements of laptops for business, learning and leisure needs grossly affected the world over.
Enquiries from major distributors in Dubai and Nigeria indicate that back-log of orders are still yet to be shipped.
They insist that manufacturers, who are struggling to cope with supply chain disruptions, are finding it hard to clear their demand logs. The situation is the same with all the big players including HP, Lenovo, Dell, Asus, among others.
Nigeria, Africa's biggest market, is one of the hardest hit by the current scarcity.
Consumers, including businesses, educational institutions and individual users, are bearing the brunt of the situation, with prices flying for the few available units in the market as greedy retailers cash in on the prevailing scarcity to jack up their margins.
Bayo Oshunde, a commentator, says the situation will get even worse as university students prepare to return to school in the face of a potential compromise between the Academic Staff Union of Universities (ASUU) which has been on a 10-month strike and the Federal Government.
''The scarcity is really biting hard here in Nigeria. Prices are at an all-time high for few systems available in the market and a number of sellers are taking a pound of flesh from consumers as a result.
''But this is just the beginning for Nigeria. In my opinion, the situation is going to get even worse before it gets better.
"Right now, the Federal Government has made a few significant concessions to ASUU and the word on the street is that the strike may be called off soon.
"The resumption of university students will put even greater pressure on demand for laptops, PCs and other devices.
''The downside of this is that many of our students in their final or penultimate years in school, whose parents or guardians cannot afford to compete for the heavily-priced few units on sale, will be forced to enter the already overstretched and fiercely-competitive labour market as analogue graduates,'' he lamented.