More winners Emerged in Zain Naira Rain Promo
Second set of winners emerged millionaires in Zain Nigeria Naira Rain promo. Among them is a commercial taxi driver in Kaduna and a trader resident in Lagos were among 57 millionaires in the second weekly draw of the on-going Promo.
The electronic draw, which was held at the headquarters of Zain Nigeria, Ikoyi, Lagos was supervised by Alexander Forbes, a distinguished audit firm and TCQ&A, a dedicated company in systems audit and quality control management.
Yusuf Ibrahim, Commercial Taxi Driver was in utter shock as he remained speechless for a while when a Zain official broke the news to him via telephone. Like many of the winners contacted during the draw, Ibrahim showered encomiums on the telco operator when the news dawned on him.
Anthony Onyiliagha, a motor spare part dealer in Ladipo, Lagos, described the good news as a dream come true. "You mean I won 5 million naira in the Zain Naira Rain promo…. This is a dream… it's like magic and indeed, a 'wonderful world'," the trader said in a voice soaked in excitement and expectation.
Thus far, the exciting Naira Rain Promo has produced 114 Nigerian millionaires, with two customers emerging winners in the five million naira category and 112 customers each winning the one million naira prize money.
Speaking at the event, Shamel Hanafi, chief Commercial Officer of Zain Nigeria, stated that the Naira Rain Promo is Zain's end-of-year gift for all its esteemed customers, adding that the initiative is in line with the company's brand philosophy of "a wonderful world."
He said Zain is offering customers various categories of prizes in the exciting promo, including 368 one million naira (N1, 000,000.00) prizes in the Daily Draws, a number of five million naira (N5, 000,000.00) prize in the Weekly Draws and one N10, 000,000.00 grand prizes in the Final Draw.
"This is a strong testimony to the fact that we are genuinely interested in empowering our customers as well as creating a plethora of opportunities for them to fulfill their dreams. Without a doubt, Zain Nigeria, through this exciting offer, is extending its 'wonderful world' promise to all its customers," said Hanafi.
Also speaking at the event, Mostafa Younes, Marketing director of Zain Nigeria, explained that the promo is open to all Zain customers regardless of their service package, stressing that existing and new customers of Zain have same opportunity to participate and win big in the offer.
He also added that customers only need to use as low as N50 airtime to participate in the draw for the particular day to win N1m same day, throughout the duration of the promotion.
Younes further hinted that the process of the Naira Rain Promo has been deliberately simplified to make it easy for many Nigerians, irrespective of their education, social and financial profile to participate in the Offer and become millionaires.
Customers only need to use as low as N50 airtime to qualify for the draw for the particular day to win N1m same day, throughout the duration of the promotion. Entries are in multiples of N50 thus ensuring that the more a customer's usage, the greater his/her chances of emerging a winner in the daily draws. This principle equally applies to the weekly and grand prize draws. Entries for weekly and grand prizes draws are in the multiples of N400 and N2500 respectively and accumulated over the period in question.
By January 7, 2010, 368 winners would have emerged in the Daily Draws, while six winners would have been selected in the Weekly Draw. The star prize winner will be selected during the Grand Prize Draw at the end of the promo. In all, 375 Nigerians will have become millionaires at the end of the Promo.
TETFund Seeks Increased Annual Research Funding of $1bn
The Tertiary Education Trust Fund, TETFund, Thursday, urged the federal to increase its yearly funding for Research and Development (R&D) to $1 billion. This was as it hailed President Muhammadu Buhari for his recent increase of the research grant from N5 billion to N7.5 billion.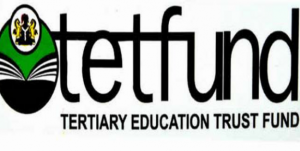 Prof. Suleiman Bogoro, executive secretary of TETFund, speaking at the inauguration of TETFund's R&D Standing Committee in Abuja, said massive investment in research would bring about the much-needed development in the country.
Bogoro also said it was time for the promulgation of a law that will bring into full place what he referred to as the "National R&D Foundation (NRDF)" to deepen research in the country.
Hear him:"To galvanize our vision towards making R&D the ace and game changer in our national development agenda, the need for an appropriate law to support the establishment of a National R&D Foundation (NRDF) cannot be overstated.
"We need a robust institutional framework and arrangement for the NRDF. I am recommending a minimum annual budgetary threshold of 1billion dollars as the funding portfolio for this Foundation.
"When we consider the inevitable benefits of R&D and the inevitable benefits of R&D and the socio-economic challenges in Nigeria, this amount begins to look like a drop of water in the ocean-population of 200 million people in 2020 and projected to become double in 10 years for now."
Prof. Bogoro, who said the TETFund's R&D Standing Committee is expected to come up with its own recommendation on the required amount that is suitable for efficient research activities in the country, called for a robust collaboration between researchers and the private sector to bring about all-round development in the country.
"It is envisaged that the private sector of the economy should pick the gauntlet to steamroll the lofty initiative by taking ownership of it," he said.
Prof. Bogoro lauded the recent performance of Nigerian universities in the world's ranking, saying TETFund intervention projects have continued to encourage such feats.
On his side, Minister of Education, Malam Adamu Adamu, while inaugurating the committee, called on members to put their best to the work he described as 'national assignment.'
Represented by the Minister of State for Education, Hon. Chukuemeka Nwajuiba, Adamu said that continued investment in research would herald a rebirth of Nigeria.
"Nigeria voted us into power predicated on our being able to transform our national aspirations and make them a national achievement.
"It is in recognition of this direction that the Executive Secretary, TETFund, presented his vision of a research-driven nation and how to finance that ambition through the Board of Trustees (BOT).
"To a large extent, Nigeria's future depends on you. You have been summoned to a national service that is not available to the rest of the 200 million population. It is a national calling that requires almost all of you," he said.
On his part, the Chairman, House Committee on Tertiary Education and Services, Hon. Aminu Suleiman said the work of the committee would open the windows of opportunities to tackle various developmental challenges confronting the country.
Suleiman, represented by Hon. Ikenna Elezieanya, lamented the way Nigeria has shown less concern to research, saying that many developed countries invested in research and development and thus helped to improve on their economy.
He said, "Research is the gateway of innovation. It is said that while countries like the USA, Korea, and the like have been investing in research and development, we seem to show less concern."
He encouraged beneficiaries to take good advantage of the initiative to solve problems for the betterment of the country.
Responding, the Chairman of the over 160-member TETFund's R & D Committee, Prof. Njidda M. Gadzama, said the epoch-making event will transform the socio-economic sector by ensuring the robust promotion of cutting-edge innovations.
"We promise to carry out our assignment with commitment and diligence and this will result in the R & D Culture and R&D Foundation to drive industrialization of the country," he said.
The standing committee whose membership is drawn from the academic, industry, and private sector, has the President of the Manufacturers Association of Nigeria, MAN, Mansur Ahmed, as one of the three Vice Presidents.
UNWTO, Google Host First Tourism Acceleration Program in Sub-Saharan Africa
The COVID-19 crisis has disproportionately affected tourism, a sector that accounts for millions of jobs around the globe.
While no one can say with certainty when the sector will recover, people are starting to dream of getaways again – whether closer to home or to remote destinations.
As more and more people go online to search where and when they can travel, accelerating the digitisation of the tourism sector will be key to helping it adapt and recover.
This is why the United Nations World Tourism Organisation (UNWTO) and Google have partnered to create and host an online Acceleration Program for UNWTO Member States' tourism ministers, top travel associations and tourism boards to further develop innovation and digital transformation skills.
Today, ahead of World Tourism Day, the organisations hosted the first UNWTO & Google Tourism Acceleration Program focused on insights from Nigeria, Kenya and South Africa.
Tourism is the backbone of many economies around the world. As data from UNWTO shows, tourism represents 9% of global trade for Africa and 1 in 10 jobs directly and indirectly. Moreover, the sector drives inclusive growth, as women make up 54% of the workforce.
Natalia Bayona, UNWTO director of Innovation, Digital Transformation and Investments, said "UNWTO is committed to helping Africa grow back stronger,"
"With the right policies, training and management in place, innovation and technology have the potential to foster new and better jobs and business opportunities for tourism in Africa while improving the overall wellbeing and prosperity of the region".
Africa is home to 30% of the world's population, adding hundreds of millions of new online users every year.
Google Search is one of the places Africans go when researching and booking travel.
Doron Avni, Google's Director of Government Affairs and Public Policy for Emerging Markets, said "We're here to help the tourism sector recover from this unprecedented crisis and emerge stronger.
"Our travel data insights and tools can help tourism authorities identify and understand the barriers and drivers to visit travel destinations for better tourism planning."
Below are some of the Nigeria travel data insights shared with participants in today's session:
Nigeria
Since Nigeria announced its intention to reopen its borders to international travel on August 29th, search interest for travel has grown.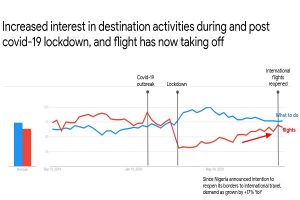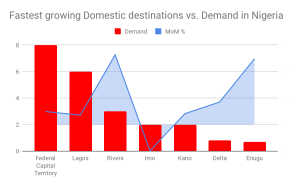 This slowdown presents an opportunity to rethink tourism, innovate and further develop the digital transformation of the sector so it can build the foundations for future sustainable growth.
MultiChoice in collaboration with Celestial Tiger Entertainment Launches KIX on DStv
Celestial Tiger Entertainment (CTE), the operator of the largest bouquet of pan-Asian channels dedicated to Asian entertainment, and MultiChoice Group, Africa's leading entertainment company, has launched action movie channel KIX, on DStv.
KIX will launch on Premium, Compact Plus and Compact packages in Nigeria from 1st October 2020 at 6:00 pm WAT.
The launch of KIX marks CTE's first foray into Africa.
Ofanny Choi, president of Celestial Tiger Entertainment, said, "We are very excited to be launching KIX on DStv in Africa with MultiChoice.
"Asian action entertainment has always resonated well with the audience worldwide, and we are proud to work with MultiChoice to bring this popular genre to viewers in Africa.
"With KIX's proven success in Asia, we are confident we can deliver the best of action movies to our African audience."
John Ugbe, Chief Executive Officer, MultiChoice Nigeria, said, "We at MultiChoice are delighted to announce the launch of this brand-new channel KIX, a channel that will expand our viewers content slate, giving them more variety and entertainment.
"Our customers are at the heart of everything we do and new collaborations such as this, help us expand their viewing experience".
Action fans can enjoy a high-octane blend of martial arts, action and thriller movies from the East and West on KIX, all presented in English.
Apart from the latest star-studded blockbuster premieres, KIX will also showcase never-seen-before movies from the various action genres, including kung fu classics from the legendary Shaw Brothers library, action comedies, adventure and fantasy action franchises, and action thrillers.
While fans of Asian action movies will see the legendary Jackie Chan, Jet Li, Donnie Yen and Bruce Lee in action, KIX also aims to present and delight viewers with movies featuring all other Asian action stars.
With all genres of action movies spanning from the 1960s to the present day, KIX is a one-stop-shop for all action movies entertainment throughout the years, with something for everyone. Viewers can now watch KIX and its catch-up programming anytime, anywhere, on DStv and DStv App!