Most Banks Shaky, May Fail- Report
Indication has emerged that majority of the banks in Nigeria and indeed the world over  "are not in great shape" or economically viable to withstand imminent downturn about to occur.
According to a report from consultancy McKinsey & Co, in its annual review of the industry released on Monday, it asserted that more than half of the world's banks are already in a weak position because their returns on equity aren't keeping pace with costs.
Ahead of a potential economic slowdown, McKinsey urged that firms take steps such as developing technology, farming out operations and bulking up through mergers.
"We believe we're in the late economic cycle and banks need to make bold moves now because they are not in great shape," Kausik Rajgopal, a senior partner at McKinsey, was quoted to had said in an interview. "In the late cycle, nobody can afford to rest on their laurels."
Reporting the findings, Bloomberg stated that the decade since the global financial crisis has seen a wave of innovation in financial services, bringing new competitors from fintech startups to giants like Apple Inc. and Alphabet Inc.'s Google.
Banks have pondered whether to compete with, partner with or acquire some of these newcomers. Some established firms have sought to rebrand as technology companies, in part to attract hard-to-get talent.
McKinsey, whose clients are some of the biggest corporations in the world, consults on topics ranging from strategy and technology to mergers and acquisitions, outsourcing and stock offerings.
In its report, the firm said banks risk "becoming footnotes to history" as new entrants change consumer behavior. Most recent attempts by banks to boost efficiency have been "business-as-usual," it said.
Banks allocate just 35 per cent of their information-technology budgets to innovation, while fintechs spend more than 70 per cent, McKinsey said. Combined with regulatory factors lowering the barrier to entry — like open banking and looser requirements for startups — the environment is increasingly conducive for newer firms to take share from banks.
The report points to Amazon.com Inc. in the U.S. and Ping An in China as examples of technology firms that are capturing financial-services customers. To make matters worse for the old guard, the new players tend to go after the business areas that create the highest returns at banks — credit cards, for example.
Investors have taken notice. Globally, banks' valuations have fallen 15 per cent to 20 per cent since the start of last year, McKinsey said, adding that "the drop in valuation suggests that investors anticipate a sharp deceleration in earnings growth."
Lenders can cut costs and find funds for technology by outsourcing what McKinsey calls "non-differentiating activities," including some trading and compliance functions. Banks "need to get much more comfortable with external partnerships and being able to leverage talent externally," Rajgopal said.
"Going forward, scale will likely matter even more as banks head into an arms race on technology," the report says.
Banks Fingered in $2trn Dirty Money Scam
Some of the world's top banks have been found to be complicit in aiding criminals move $2 trillion in dirty money around the world, according to leaked government files.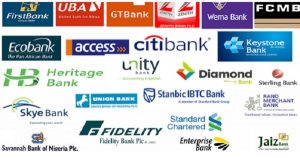 The exposition was done by Buzzfeed News and shared with the International Consortium of Investigative Journalists (ICIJ), a group that brings together investigative journalists from around the world, which distributed them to 108 news organisations in 88 countries.
In the revealing documents, they said: "global banks including JPMorgan, HSBC, Standard Chartered Bank, Deutsche Bank, Bank of New York Mellon, among others defied money laundering crackdowns by moving staggering sums of illicit cash for shadowy characters and criminal networks that have spread chaos and undermined democracy around the world."
It was also revealed that they kept profiting from these powerful and dangerous players even after the United States authorities fined these financial institutions for earlier failures to stem flows of dirty money.
FinCEN is the US Financial Crimes Enforcement Network. These are the people at the US Treasury who combat financial crime. Concerns about transactions made in US dollars need to be sent to FinCEN, even if they took place outside the US.
Known as the FinCEN files, these are more than 2,600 documents which banks sent to the US authorities between 2000 and 2017 which help show that these banks raise concerns about what their clients might be doing.
They have also been regarded as some of the international banking system's most closely guarded secrets.
Some of what has been found so far showed that JPMorgan, the largest bank based in the United States, moved money for people and companies tied to the massive looting of public funds in Malaysia, Venezuela and Ukraine, the leaked documents reveal.
The bank moved more than $1 billion for the fugitive financier behind Malaysia's 1MDB scandal, the records show, and more than $2 million for a young energy mogul's company that has been accused of cheating Venezuela's government and helping cause electrical blackouts that crippled large parts of the country.
JPMorgan also processed more than $50 million in payments over a decade, the records show, for Paul Manafort, the former campaign manager for President Donald Trump. The bank shuttled at least $6.9 million in Manafort transactions in the 14 months after he resigned from the campaign amid a swirl of money laundering and corruption allegations spawning from his work with a pro-Russian political party in Ukraine.
It was also revealed that one of Russian President Vladimir Putin's closest associates used Barclays bank in London to avoid sanctions which were meant to stop him from using financial services in the West. Some of the cash was used to buy works of art.
HSBC allowed fraudsters to transfer millions of dollars around the world even after it had learned of their scam, leaked secret files show.
Britain's biggest bank moved the money through its US business to HSBC accounts in Hong Kong in 2013 and 2014.
The United Arab Emirates' central bank failed to act on warnings about a local firm which was helping Iran evade sanctions.
Deutsche Bank moved money launderers' dirty money for organised crime, terrorists and drug traffickers.
Standard Chartered moved cash for Arab Bank for more than a decade after clients' accounts at the Jordanian bank had been used in funding terrorism.
The FinCEN Files represent less than 0.02 per cent of the more than 12 million suspicious activity reports that financial institutions filed with FinCEN between 2011 and 2017.
Mr Fergus Shiel from ICIJ said the leaked files were an "insight into what banks know about the vast flows of dirty money across the globe". He said the documents also highlighted the extraordinarily large amounts of money involved.
SEC Boosts Investor Protection with Digital Assets
The Securities and Exchange Commission (SEC) has explained that its Digital Assets and their Classification and Treatment is aimed at boosting investors' protection in the capital market.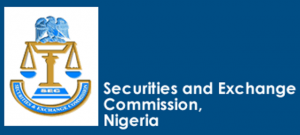 Emomotimi Agama, Head, Registration, Exchanges, Market Infrastructure and Innovation of the SEC speaking on the guidelines in an interview said: "The first thing the SEC bothers about is investor protection.
"This is no different from what we have been doing. We are looking at investor protection, integrity, transparency and of course we want to make sure that the market is safe and everyone is comfortable with what is going on in the investment climate".
Agama noted that last year the Commission launched the Fintech Road map and after that was done, it went ahead to set up the block chain virtual financial assets committee.
"These committees are both market wide and principally done to engage the market, to be able to have discussions with the market and get their buy-in into what we are doing.
"What we found out today is that a lot of persons, youths are all involved in this space and it is important that even as far as that is the case, the SEC lives up to the expectations  and making sure that those people that are getting into the business are protected
"Clearly, that is our aim and the market is part of this and indeed the feedback has been wonderful. People are happy with what we are doing, being able to provide some clarity as to where we stand in terms of digital assets regulation.
"Digital assets is the next thing, our idea is not to stifle innovation, but to promote innovation within a reasonable space and that is exactly what we are doing. Section 13 of the ISA empowers us to do this and so we are doing what we have been empowered to do by law," he said.
On what internal capacities the SEC is developing to meet the challenges of this fast changing digital financial world, Agama said "the SEC is a knowledge based institution and before we come out of this kind of initiatives, we would have done so much research.
"I need to tell you that the Cambridge Centre for Alternative Finance has been partnering with the SEC and up to this point, we have been engaging with them and several of our staff have been part of their programmes.
"The World Bank and other institutions are also working with us on Fintech to see that the Nigerian landscape is not left barren but guided with basic principles, we will not leave any stone unturned, but ensure that everyone within the SEC that has the responsibility to guiding investors and the populace in making sure we have an investment environment that people will be proud of is provided.
"Capacity building is a continuous exercise, we will continue to upgrade ourselves, we will continue to learn because knowledge is for life".
Rising Covid-19 Cases Keep Risk Assets Under Pressure
By Hussein Sayed, Chief Market Strategist at FXTM
Equity markets kicked off Monday on the back foot following three weeks of consecutive declines in US stocks, which marked the longest weekly losing streak since 2019. Investors are becoming increasingly worried about the momentum in the economic recovery given the resurgent numbers of global Covid-19 cases and lack of progress on a new US stimulus package.
Although President Trump signaled his readiness to back a bigger stimulus bill last week, the Supreme Court's empty seat left by the passing of Ruth Bader Ginsburg is likely to complicate the matter. The fight between the President and Congressional Democrats on whether to fill the vacant seat now or wait until after the election is expected to lead to more delays in reaching a middle ground on a new fiscal package. Hence, we would expect that the much-needed stimulus will be pushed back until after the US elections.
Given that the list of uncertainties is growing, especially on the pandemic front, risk is now skewed to the downside. We have US elections just around the corner, hefty valuations in growth sectors despite the recent correction and the high stakes of possible national lockdowns in the UK and elsewhere all pointing to waning momentum in the economic recovery. All these factors indicate more volatile times for the next several weeks.
Datawise, investors need to keep a close eye on September's flash PMIs coming out of Germany, France and the UK this week for further indications on how the big European economies are faring following the strong rebound in early Q3. Signs of weakness here will be a strong signal that the economic recovery is indeed losing its way and further action is needed from fiscal and monetary policymakers.
Currency markets are not yet reflecting the risk aversion seen in equities. The Dollar is trading slightly lower against its major peers, with the DXY -0.15% at the time of writing. The Fed is clearly the winner among other central banks in providing the most accommodative monetary policy, which means the long-term projections for the Dollar remain to the downside. However, if the selloff in US equities accelerates this week, expect the greenback to regain some support.
In commodity markets, Brent fell by 1% after trading slightly higher in early Asian trade. The battle between the bulls and bears is keeping prices rangebound between $40 and $45. At this stage, the demand outlook is far more important than the supply side. That's why oil traders need to keep a close eye on the trajectory of the virus, especially if it's going to lead to renewed lockdowns. Gold is also another commodity stuck in a narrow range as traders await new clues on the Fed's policy approach towards inflation.  This could happen later this week as Chairman Jerome Powell may provide new hints when he appears before the Congress on Tuesday.