MTN Closes Case in N300m Copyright infringement Suit
MTN, telecommunication giant has closed its case over an alleged N300m copyright infringement suit involving Liberty Williams, an Abuja-based musician.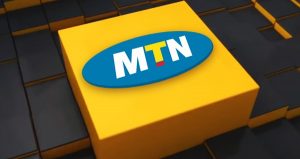 Nkeakam Abhulimen, a staff of MTN and Chris Anusa, a staff of Defcom Technologies, both appeared as witnesses for MTN at the Federal High Court, Abuja before Justice Ifeoma Ojukwu to testify in the suit.
It would be recalled that the plaintiff, Williams with the stage name, "Pupayannis", had asked the court to declare that MTN's sale of the song he composed as ring tone was an infringement.
Williams stated that this was done without his consent, which according to him, constituted an infringement on his copyright.
He, however sued  Ferdi Moolman, MTN chief executive officer, No Where to Run Entertainment Ltd. and Emmanuel Abanah, its chairman, as co-defendants.
The plaintiff alleged that MTN, in collaboration with No Where to Run Entertainment Company, offered his song 'Love is Everything' to its millions of subscribers as ring tone and caller tune without his consent.
However, Abhulimen said she was not privy to the agreement between MTN and Defcom Technologies which was hired by the recording label to provide content.
Also, Anusa claimed that it was only Defcom Technologies lawyers that knew the details of the agreement, adding that he was not a party to the agreement.
Anusa also admitted that he had never met the plaintiff that was alleging copyright infringement in person.
Mabruk Kunmi-Olayiwola, counsel to MTN, however told the court that the telecommunication giant would be closing its case after listening to the two witnesses.
In a statement of claim, the plaintiff said he wrote, composed and financed the production of the song in July 2013, three months before he entered into an agreement with No Where to Run Entertainment Ltd. He contended that he did not, at any time, surrender the master tape and the right of the song to the entertainment company and its chief executive.
The plaintiff prayed the court to award N200m as general damages and N100m as aggravated and punitive damages in his favour.
In the suit filed on his behalf by Felix, Igelige and associates, the MTN Chief Executive Officer, Ferdi Moolman; No Where to Run Entertainment Ltd. and its Chairman, Emmanuel Abanah were listed as co-defendants.
Justice Ojukwu adjourned the case till April 28 for continuation of defence.
FG Declares Telecommunications Facilities Critical Infrastructure
Dr Isa Ali Ibrahim Pantami, minister of Communications and Digital Economy, has directed Mobile Network Operators (MNOs) to submit a comprehensive list of their facility locations all over the country as federal government approves security for telecommunications infrastructure to protect them from vandalism and theft.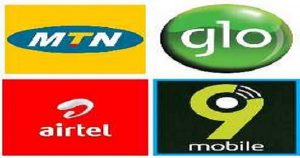 Pantami, in a statement, Tuesday said, the Nigerian telecommunications industry depends on a number of infrastructure that play a critical role in the smooth delivery of telecoms services.
"These are part of Critical National Infrastructure (CNI) because of the important role they play, in ensuring security and in the delivery of other essential services.
"The ongoing Covid-19 pandemic has led to a massive migration to digital platforms and has increased the level of importance of Critical National Infrastructure to the sustenance of our economy and the security of the nation.
"President Muhammadu Buhari, has approved and also directed that necessary physical protective measures be emplaced to safeguard telecommunications infrastructure deployed across the country," he stated.
The minister noted that this will address the challenge of vandalism of Critical National Infrastructure.  It will also go a long way in supporting the implementation of the National Broadband Plan (2020-2025). He thanked president Buhari, for the timely approval.
The statement signed by Uwa Suleiman, his spokesperson, stated that, the Office of the National Security Adviser (ONSA), Defence Headquarters (DHQ), Nigeria Police Force (NPF), Department of State Security Services (DSS) and the Nigeria Security and Civil Defence Corps (NSCDC) have been notified of Mr President's directive.
"We are also working towards the reinforcement of these directives through appropriate regulatory instruments," he said.
The minister commends the security institutions for their commitment so far.
He stated that implementation of the National Broadband Plan (NBP) and the implementation of the National Digital Economy Policy and Strategy unveiled by the President have repositioned the ICT sector.
Pantami Puts TCT's Contribution to Nigeria's GDP @ 14.07%
Dr. Isa Ali Ibrahim Pantami, minister of Communications and Digital Economy, has stated that the Informa­tion and Communications Technology (ICT) has contributed unprecedented 14.07 percent to the nation's Gross Do­mestic Product (GDP).
Dr. Femi Adeluyi, technical assistant, Information Technology to the minister of Communications and Dig­ital Economy, in a statement said the minister was delighted to hear of the growth of ICT's contribution to Nigeria's GDP in the first quarter (Q1) of 2020.
According to him, the National Bu­reau of Statistics (NBS) releases Nige­ria's GDP report for Q1 2020 on May 25.
"The report observed that the coun­try's GDP grew by 1.87 percent year-on-year in real terms in Q1 2020.
"The non-oil sector contributed 90.50 percent to the nation's GDP in Q1 2020 as opposed to the 9.50 percent contrib­uted to total real GDP by the oil sector.
"It is noteworthy that the ICT sec­tor contributed 14.07 percent to the total real GDP in Q1 2020, higher than its contribution a year earlier, which was 13.32 percent and in the preceding quarter, in which it accounted for 13.12 percent.
"This contribution is unprecedented," he said.
Pantami said that the growing con­tribution of the ICT sector to the GDP was a direct result of the focused and committed effort of the Federal Gov­ernment.
He said the Federal Government's strategic policy direction included the inclusion of Digital Economy in the mandate of the Ministry, unveil­ing and implementation of National Digital Economy Policy and Strategy as well as National Broadband Plan, among others.
9mobile Announces Alan Sinfield as New CEO
Telecoms company, 9mobile, has announced the appointment of seasoned telecoms expert, Alan Sinfield as the substantive Chief Executive Officer of the company.
He brings a wealth of global operational expertise having held leadership roles at numerous mobile, fixed-line and broadband data operators as well as retail, media, and wholesale distribution businesses across emerging markets in Asia, Africa, the Middle East, and Europe.
Sinfield succeeds Stephane Beuvelet, who held the position in an acting capacity when the new board took over the company's management in November 2018.
Sinfield has been a Chief Executive Officer since 2006. He brings extensive international and operational experience from wireless telecom, fintech, and banking sectors to his new role at 9mobile.
His global experience covers countries as diverse as the United Kingdom, Germany, Portugal, Slovakia, Iraq, Qatar, Myanmar, South Korea, Cambodia and Hong Kong. He was previously the Chief Executive Officer at Amara Communications Co. (ananda), a 4G LTE mobile broadband operator in Myanmar, and before this, he was the Chief Executive Officer of Cadcomms (qb), in Cambodia.
Other earlier roles included being CEO at Ooredoo (Starlink), a subsidiary of the listed Qatari Telecommunications Group, operating in Qatar and regionally, and also as Chief Information Officer and Chief Customer Services Officer at Orascom Telecom (IraQna), a subsidiary of the listed Egyptian Telecommunications Group, operating the first mobile network in Baghdad and surrounding territories providing voice and nascent data and satellite services.
Sinfield began his career in the Banking sector at Bank of America, where he was fast-tracked through a Management Trainee programme, later becoming a Programmer and Business Analyst where his desire to work overseas allowed him to close out the IT systems at Bank of America in Frankfurt, Germany.
Afterwards, Sinfield joined Barclays Bank in South Africa and spent three years there as a Technical Manager. He also worked for various other Banks in Portugal, Slovakia, and Hong Kong before his first foray into the telecom industry in Korea with SK Telecom, which led to an M&A role with the merger of SK Telecom & Shinsaegi Telecom.
Commenting on the appointment, Chairman of 9mobile, HRH, Alhaji Nasir Bayero, said, "Alan's wealth of experience of building high performance and high-growth organizations will play a pivotal role in strengthening 9mobile's market position in the highly competitive telecommunications industry.
"He brings with him the vision, passion and years of experience from diverse environments, which will consolidate our priorities to provide superior customer experience and sustained network quality.
"He is expected to work closely with the Board of Directors and all stakeholders to define credible and achievable long-term business plans, through the introduction of solutions to address the evolving needs of the Nigerian telecommunication market."
Also commenting, Sinfield said, "The Nigerian telecoms industry is characterized by strong competition, but it is also an industry that is important to people everywhere.
Nigeria is rich in diversity and boasts of energetic, resilient, friendly and hardworking people. I am delighted to join the 9mobile family and I look forward to using my experience and unique value propositions to lead the company in the next exciting phase of its journey.
"The goal is to build on the existing strong foundation of the company to create value that will transform the Nigerian telecoms sector. I also look forward to embracing the people, the culture and the unique knowledge that Nigeria has to offer."