MTN Foundation-MUSON Music Scholars' Class of 2019 Hosts Grand Concert
New graduates of the MTN Foundation-MUSON Scholars' Programme celebrated their success and achievements with a colourful concert and graduation ceremony on the 8th and 9th of July, 2019 at the MUSON Centre, Onikan, Lagos.
From Fela, the Father of Afrobeat, to legendary singer Sir Victor Uwaifo and Vivaldi the master of the violin, the audience was treated to a spectacular take on iconic cultural pieces and classical music delivered with style and precision.
The evening ended with the graduating class delivering a soaring performance of 'Shadowland' – a powerful song about leaving home by prolific composer Hans Zimmer and master musician Lebo M, for the stage adaptation of 'The Lion King'.
As the closing notes faded, it was easy to see these artists take their place alongside the school's alumni, noted for their outstanding musicianship and excellence in their chosen careers.
Speaking at the ceremony, Nonny Ugboma the Executive Secretary, MTN Foundation said, "Days such as this, when hardworking, extraordinary talent is centre stage and celebrated, are at the heart of our support for the MUSON School of Music. The performances we watched were heartfelt and inspiring." 
The MUSON School of Music was established in 1989 and offers training to people interested in learning how to sing or play a musical instrument.
The two-year MUSON Diploma School was set up after receiving accreditation from the Federal Government and has graduated over 300 students since 2006.
All students admitted to the course receive an MTN Foundation Scholarship that covers transportation, textbooks and tuition.
MTN through its Foundation is committed to supporting, recognising and celebrating local talent and partners with like-minded organizations to implement enriching experiences that encourage young talent.
We recognize the important role the arts play in personal and communal development; it enriches communities and is an essential part of the cultural fabric of society.
History as Nigerian Scientists Announce 2 Potential Vaccines for COVID-19
A group of scientists from different institutions in Nigeria coordinated by Prof. Kola Oloke, vice Chancellor, Precious Cornerstone University (PCU), Ibadan, has developed two potential vaccines that could prevent the Coronavirus disease currently ravaging the world.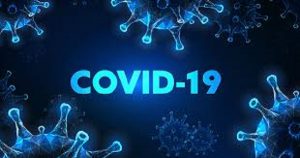 This is contained  in a statement jointly signed on Monday by Oloke, the VC PCU and leaders of the team, Dr Oladipo  Kolawole, a Microbiologist, who specialises  in Medical Virology (Immunology and Bioinformatics) from Adeleke University, Ede.
Dr Ajayi Folorunsho, a Medical Physiologist with specialization in Pathophysiology from Ladoke Akintola University of Technology, Ogbomoso, also signed the statement.
The statement said that they were  spurred into action by the need to rise to the challenges posed by the Coronavirus pandemic.
According to them, the research work has reached an advanced stage of animal trial experiment, which would help to establish the veracity and efficacy of the vaccines for the prevention of the dreaded disease.
"We have worked extensively by exploring the SARS-CoV-2 genome from African countries to select the best possible potential vaccine candidates.
"After trying out some selected processes of vaccine development, we have been able to choose the best potential vaccine candidates for the SARS-CoV -2 and they have made the possible latent vaccine constructs,"  the scientists revealed.
The team pointed out that the research was a collaborative effort of a number of scientists from different institutions/disciplines.
"It was however carried out at the Genomics Research Hub of Helix Biogen Consult in Ogbomoso  and jointly funded by Trinity Immunoefficient Laboratory and Helix Biogen Consult owned by Dr Kolawole Oladipo," the statement read.
It stated that consequently, they have urged other researchers in Africa to rise up to the challenge offered by the period by coming up with more solutions.
It stressed that "The understanding of genetic diversity/variability of the SARS-CoV-2 in Africa, is a very urgent assignment.
"There is a need for African scientists to wake up and provide more solutions to the pandemic specific for Africans.
"Therefore, this study was initiated to make significant scientific contributions to the development of the SARS-CoV-2 vaccines".
It further said as the team prepared for the animal trial experiment of the vaccine billed to commence any moment from now, the researchers expressed joy for the feat achieved.
"The findings from this research have shown the importance of multidisciplinary research efforts in healthcare. We are at the verge of something truly transformational in Nigeria and Africa and by extension, the world at large"
"We are  calling for financial assistance from the government and relevant stakeholders, so as to see the efforts through.
"In summary, the team has been able to construct two potential vaccines for SARS-CoV-2 , which should work in a much pretty way to protect the general populace against the novel COVID-19 , if it becomes successful in the animal trial experiments.
"The animal experiment will help us to validate the constructed vaccine, evaluate its effectiveness and safety.
"Therefore, we hereby call for support in various ways from non-governmental and governmental institutions to assist in the next steps of these novel vaccines development," it stated.
Sirika Denies Asking For or Receiving Bribes in Ministry of Aviation
Hadi Sirika, minister of aviation, has said that has never asked for or received a bribe and has challenged anyone who has contrary information to come forward.
Sirika, said the clarification became necessary after backlash from Nigerians on Twitter accusing the ministry of aviation of demanding money before flights are approved.
Speaking at the presidential task force on COVID-19 briefing in Abuja, he said such claims are false.
"I have read also on Twitter that there are certain monies being charged for approval for flights. This is far from the truth. It's for free. It's just frivolous; it's just a pen to be approved," he said.
"Just send a text message, we will send them back as approved. So nobody should con anybody and people should stop living in the past.
"For us in this government, we are very conscious of the weight of responsibility on our heads. I've been minister five years now and I challenge anybody before all of these cameras.
"There's not a single aviation business man or woman owning an aeroplane or any airline or doing any kind of business, catering, taxi, hotel, whatever it is, any business whatsoever within the aviation industry, or any permanent secretary, director or any civil servant or any public servant or whatsoever that has given me or I asked, who he offered, or I take any money and I challenge anybody today.
"There is freedom of information act in place. We will give you all of the information, all of the documents that are required."
The minister advised citizens to stop "living in the past" because the Muhammadu Buhari-led administration is different.
Facebook, Red Cross Launch a Campaign Calling for Vigilance Against Covid-19
Facebook and the International Red Cross and Red Crescent Movement are partnering to launch #AfricaTogether – a digital campaign and two-day festival on June 4th and 5th featuring artists from across Africa to encourage continued vigilance against Covid-19.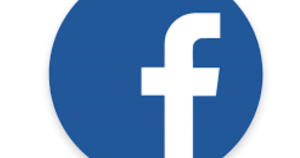 With more than 100,000 Covid-19 cases confirmed on the continent and containment measures easing in many countries, #AfricaTogether combines musical and comedy performances with information from Covid-19 first responders and fact-checkers from across Africa.
#AfricaTogether will include a festival with performances by artists such as Aramide, Ayo, Femi Kuti, Ferre Gola, Salatiel, Serge Beynaud, Patoranking, Youssou N'dour amongst many others, as well as a digital awareness campaign with prevention messages developed with Red Cross and Red Crescent health experts and targeting simultaneously Facebook users in 48 countries across sub-Saharan Africa.
The event will be streamed on Facebook Live on the 4th June in English and hosted by the Nigerian popular actor and comedian Basketmouth and in French on the 5th June by the renowned media personality Claudy Siar.
To watch the live shows, viewers can tune in to the Facebook Africa page and Red Cross and Red Crescent Facebook pages. To register and learn more about the artist lineup and how to tune in, please visit the Facebook event pages in English and in French.
Commenting, Mamadou Sow, a long-serving member of the International Red Cross and Red Crescent Movement said, "The Covid-19 pandemic is an unprecedented crisis in that it can affect us all, and ignores borders, ethnicities, and religions. African communities so far have responded quickly, but the risk remains very real.
"If we all do our part, we will beat Covid-19. Music is a powerful uniting force and we hope that the #AfricaTogether festival will bring renewed hope and action against this dangerous disease."
Adding her voice to the initiative, Jocelyne Muhutu-Rémy, Facebook's Strategic Media Partnerships Manager for Sub-Saharan Africa said: "The spike in the use of online tools during the Covid-19 pandemic shows the social usefulness of digital platforms in difficult times. We are seeing many incredible initiatives from artists bringing their communities together on Facebook Live.
"The #AfricaTogether campaign will enable people to learn more about fighting Covid-19, while enjoying entertainment from their favourite African performers. We will be spreading joy in a way that doesn't spread the disease."
This event is one of the many ways that Facebook and the International Red Cross and Red Crescent Movement are both contributing in the fight against Covid-19 across the continent.
Facebook continues to work with governments across Sub-Saharan Africa, including partnering with organizations like health agencies and NGOs who are actively using its platforms to share accurate information about the situation and launching Covid-19 Information Centers in more than 40 countries, which provides real-time updates from health authorities and helpful articles, videos and posts about social distancing and preventing the spread of the virus.
With a network of more than 1.5 million volunteers and staff across the continent, the International Red Cross and Red Crescent Movement is on the frontlines of combating Covid-19 in communities through information campaigns, providing soap and access to clean water, and supporting health care facilities and workers with training, equipment, and supplies. In parts of Africa, Covid-19 is another layer of crisis on top of conflict, violence, or climate disasters.