MultiChoice Launches MyGOtv Mobile Self-service App
MultiChoice, Africa's leading video entertainment provider, has unveiled an exciting, new mobile app called MyGOtv for customers on its digital terrestrial platform, GOtv.
The app will be available for download via the iOS and Android app stores at no cost.
This platform will put the power of self-service in customers' hands as it will allow customers to not only manage viewing preferences but also clear error codes, check account balances, make payments, change packages (upgrade and downgrade) and update their details anytime, anywhere.
And with the start of season four of reality TV show, Big Brother Naija, customers get 100 additional votes to keep their favourite housemate in the competition when they vote via the MyGOtv app.
"In this ever-growing digital environment, it's our mission to stay ahead of the curve and continue to enrich our customers' lives by putting them at the heart of everything we do. This app has been designed with the customer in mind to provide them with a simple and easy way for them to take control of their video entertainment," said John Ugbe, chief executive officer, MultiChoice Nigeria.
"The new app will form part of the numerous digital platforms that are innovative and functional to meet the ever-changing needs and demands of our valued customers", he added.
Once the app is downloaded, GOtv customers – regardless of the package – can log on using their customer details (Last Name OR Mobile Number PLUS their IUC Number) from their data enabled device. Once logged in, the MyGOtv mobile app allows customers to manage their GOtv account from the comfort of their homes.
Speaking further, Ugbe said: "By enabling customers to independently manage their accounts, we expect to see a reduction in queries and queues at the call-centres, thereby freeing up our customer-facing staff to provide improved one-on-one support to those customers who require it. Our goal is to provide an accessible, affordable and efficient platform for self-service to improve overall customer experience when engaging with GOtv".
The functionality of the MyGOtv app will continually be assessed and updated to adapt to digital technology advancements that will improve customer experience.
All GOtv customers on any package can download the app from the app stores at no cost.
MultiChoice Talent Factory to Host Masterclasses on Acting for Camera
MultiChoice Talent Factory (MTF), the creative shared value initiative of MultiChoice, is set to host Masterclasses on Acting for Camera in the West African sub-region.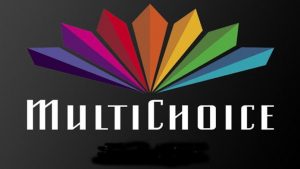 The Masterclasses will take place in Lagos on 28 January and in Accra, Ghana, on 30 January.
The one-day Masterclasses will have as facilitator Denny. Y. Miller, international award-winning director.
Speaking on the Masterclasses, Femi Odugbemi, MTF Academy Director (West Africa) said, Miller, who won awards for directing Isibaya and Swartwater, will be at both masterclasses to teach participants drawn from industry groups in new techniques in acting for camera.
Miller, who has been in television for over 25 years, started his career in the television and film industry at the age of 19 when he worked as part of the crew in Egoli- Place of Gold.
Surrounded by notable talent in the industry and some of the best technicians, he acquired experience that would leave him passionate about directing for television.
Miller directed season one of Nigeria's longest-running soap opera Tinsel, mentoring a cast and crew that had little or no experience in the genre.
He was also the creative director and director on two seasons of Moments with Mo, a hit Nigerian talk show, and wrote as well as directed Kenya's first talent search reality series, The Presenter.
Odugbemi explained that the masterclasses, which will involve actors, actresses and directors will ensure industry players to understand that imagery matters more than words in performance.
"These actors and directors would channel their emotions in a more powerful way when they comprehend the dynamics of acting with camera and not acting for camera," he stated.
He also pointed out that MultiChoice will continue to improve the skills personnel in the Nigerian film and television industry and that the MTF Masterclasses will eventually deliver a more professionalized and networked film/ television industry across Africa by expanding the community of highly skilled professionals in indigenous content creation.
Last week, Ari de Beer, an award-winning Steadicam operator, facilitated a well-attended one-day MTF Masterclass in Steadicam operations. It had in attendance seasoned camera operators, who received certificates of participation.
Participants at the Acting for Camera Masterclasses are required to have a minimum of 5 years' experience as actors/ actresses and will be drawn from across the industry spectrum in Nigeria and Ghana.
DStv Emerges Preferred Pay TV Option for Nigerians
MultiChoice Nigeria's DStv and GOtv platforms have emerged as Nigerians' preferred Pay TV service providers for home entertainment during the festive season of November and December 2019, into January 2020.
This was revealed in a newly published independent report which surveyed hundreds of Nigerians from various walks of life in 27 states across the country.
According to the report published by Nigerian Entertainment Today (theNETng), 52% of respondents say that watching some form of TV at home is their preferred festive season activity, while over 48% of Cable TV customers say that DStv is their preferred service provider throughout the festive period, including during the Christmas and New Year holidays. 33% chose GOtv as their primary source of TV content.
The survey which had over 80% of its respondents under the age of 35 also suggests that watching TV was the overwhelmingly most popular activity amongst young people during the festive season. Only about 30% of respondents say they spend most of the festive season going out to visit family and friends or to party.
The report also provides some insight into the most popular programming types among young pay TV subscribers in Nigeria. 47% of respondents say they watch mostly foreign movies on their pay TV services, while 12% watch mostly Nigerian movies on channels such as Africa Magic. 16% of respondents watch mostly football and sports, while 11% spend most of their time watching music shows during the holiday season.
While highlighting the consumption behaviour of content consumers in the country during the end of year festive season, this report has further reconfirmed the acceptance of DStv and GOtv amongst Nigerians. With the recent launch of new DStv packages; DStv Confam and DStv Yanga which are specially customised for Nigerians, MultiChoice aims to unlock a new level of entertainment and value for customers, giving them improved choices and a brand new, more-value-for-money experience.
APC Drags Adamawa Media Houses before NBC
Adamawa State Chapter of the All Progressives Congress (APC) has petitioned the National Broadcasting Commission (NBC), accusing some media houses in the state of not giving it right of reply.
The APC brought the development to the notice of newsmen in the state capital, Yola, yesterday via a letter in which it stated, "After observing with grave concern in the past few months the inability of some media houses in the state to accord us the right to reply, we wrote to the National Broadcasting Commission seeking clarification."
The APC did not mention names in its communication with newsmen, but its grouse would most likely rest against the media houses owned by the state government.
The petition by the APC brought to mind how incumbent governor, Umaru Fintiri, had complained shortly after he became governor-elect last year, how public media houses were servicing the interests of the government of that time as if the media houses were not run with tax payers' money.
The letter from the APC, signed by the state Publicity Secretary of the party, Hon Mohammed Abdullahi, was attached with a reply from the NBC in which the commission advised the party to take steps for redress.
The NBC made clarifications in its response letter from Musa Birniwa, Zonal Office in Maiduguri, signed by the Zonal Director, stating how broadcast media houses are required to give right of reply to complainants on false accusations.
It urged the APC to consider applying the appropriate measure to get right of reply.
Adamawa State is home to a number of media houses, including those owned by the state government, namely Adamawa State Television (ATV), Adamawa Broadcasting Corporation (ABC, a radio house), Adamawa Publishing Ltd, publishers of Scope weekly newspaper.