NBC Affirms Commitment to Product Quality, Integrity
The Nigerian Bottling Company Limited (NBC) has reiterated its commitment to product quality and integrity, pledging that this would remain the gold standard of its operations. Matthieu Seguin, Country General Manager, NBC, affirmed this while speaking during the company's 2020 Stakeholders Forum themed 'Product Quality and Integrity: Challenges and Opportunities' which held virtually.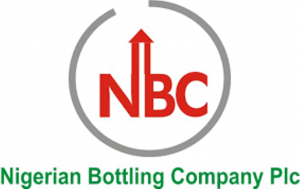 The event also featured key contributions from the Vice President, Quality, Safety and Environment, The Coca-Cola Company, Zoltan Syposs; Director General of the National Agency for Food and Drug Administration and Control (NAFDAC), Professor Moji Adeyeye, and Chief Executive Officer, Federal Competition and Consumer Protection Commission (FCCPC), Babatunde Irukera.
Seguin explained that quality remains the hallmark of the operations of the Coke System. "At NBC, we understand that only products and services valued and accepted by our customers and consumers will deliver help our business grow. We are committed to driving our business forward by continually improving quality control across the organisation, working together with Coca-Cola Nigeria, local authorities, partners, suppliers, customers and consumers," he said.
Seguin disclosed that a survey NBC conducted earlier in the year showed that product quality and integrity ranked highest among the demands of its stakeholders, hence its decision to continue prioritising it.
"Our commitment to quality and integrity is from production to delivery. Everyone at NBC works hard to procure the finest ingredient, equipment and services from some of the industry's most respected suppliers. We also complement this with our state of the art local production and distribution system," Seguin said.
He added that the NBC achieves the highest product quality and integrity through compliance with local and international standards, certification of its systems, auditing and regular feedback from customers.
"We keep the line of communication open to our consumers for regular feedback which we get a lot, and this also guarantees the prompt resolution of complaints they may have. As the world evolves and consumers' preferences change, we believe in continuous improvement of our system."
Speaking in the same vein as Seguin, Syposs said that the Coca-Cola System comprising Coca-Cola and NBC is vigilant about product quality and integrity because research has showed that about 200 different types of diseases are spread through contaminated food and beverages, with about 420,000 deaths recorded annually from contaminated food, 125,000 of them among children under the age of five.
Syposs further noted that The Coca-Cola System was building a total beverage company and that it would continue to maintain the highest product quality to further earn consumers' trust.
In his presentation, Mr. Babatunde Irukera, the CEO of FCCPC, stressed the importance of product quality and integrity, noting that it helps in sustaining brand loyalty.
He explained that the most basic obligations of manufacturers to consumers is to provide clarity of information, legitimacy of both direct and indirect claims, consistency of product delivery and consumer satisfaction derived from product usage.
Also speaking at the event, Professor Adeyeye who was represented by the Director, Food Safety and Nutrition, NAFDAC, Mr. Sherif Olagunju said it is important for businesses to look for ways of gaining and sustaining brand loyalty by increasingly building quality into their products and consequentially building customer trust.
Furthermore, he said, "to survive in severe competition brand loyalty is a powerful tool and there can be no loyalty without product quality and consumer satisfaction".
They both commended NBC for its conscious self-regulation and internal audit, noting that this explains why consumers trust the company's products.
HR Experts Train SMEs on Efficient Workforce Management
As part of its commitment to upskilling SMEs in a post-COVID economy, MTN Nigeria's Revv Programme trained small business owners on the most efficient ways of managing the workforce.
The virtual training held on Wednesday, September 30, 2020 had a lineup of human resource experts and business leaders as panelists.
Speaking at the meeting, Esther Akinnukawe, chief Human Resource Officer at MTN Nigeria, emphasized the importance of business owners building trust with their employees.
Akinnukawe, an alumnus of Obafemi Awolowo University (OAU) with over 26 years' experience in talent management said building trust with employees begins from the hiring process.
"Get your hiring right. If you don't bring the right people into the organisation, unfortunately the foundation has not been properly built," she added.
Adora Ikwuemesi, a seasoned consultant with over 15 years' experience, buttressed Akinnukawe's point.
The founder of Kendor Consulting believes "if you ask most small business owners what there biggest issue is, they will tell you it is staffing.
"Trust is also a big factor to retaining staff. There is no relationship when there is no trust", she emphasised.
In his remarks, John Obaro, a technology entrepreneur, advised SMEs to pay attention to their relationship with their employees.
He said, "Relationship matters. Hire right and relate well with your employees. You need to create a work atmosphere where people are free and relaxed.
"Building the trust relationship is very important. Get personal with them."
Participants had more than enough to take away from Chichi Ojeme, whose years of experience as an entrepreneur was evident in her elucidation of the structures that can help SMEs in managing an unskilled workforce.
Ojeme said, "To manage them optimally, the communication channel is very important. Speak the language they understand."
Since its launch in August by MTN Nigeria, over 5,000 entrepreneurs have benefited from the Revv Programme, which seeks to provide solutions for SMEs in readjusting their businesses to meet post-Covid economic realities.
The programme adopts a four-pronged approach that includes masterclass sessions, support with productivity tools, access to market and advisory initiatives.
MTN aims to train over 10,000 SMEs through the initiative. More than 30 business leaders and industry experts across various sectors have so far contributed to the impactful sessions.
MTN Nigeria has also provided participants at the Revv Programme with a rare opportunity to join its accelerator programme, Y'ello 200.
After participating in the Revv Programme, some lucky small business owners will be selected to benefit from a broad range of technology and productivity support tools in addition to expert advisory.
Other speakers who shared their wealth of knowledge and experience at the event were Bolaji Olagunju, Founder, Workforce Group & Owners Institute; John Obaro, Founder, Systemspecs; and Odunayo Sanya, the Acting Executive Secretary, MTN Foundation, who expertly moderated the highly engaging session.
Shell to Sack 9,000 over Oil Output Drops
Shell said on Wednesday that volumes of both Liquefied Natural Gas and crude production were down in the third quarter.
The oil major disclosed this in an update to the market, which also detailed plans to cut up to 9,000 jobs by the end of 2022 as it adjusts to the COVID-19 price collapse, according to S&P Global Platts.
Upstream production of oil and associated streams was significantly down in the quarter, in a range of 2.2 million to 2.3 million barrels of oil equivalent per day, from 2.6 million boe/d in Q3 2019.
LNG output was down in a range of 7.9 million to 8.3 million metric tonnes for the quarter, compared with nine million mt a year earlier.
In the update ahead of a full results statement on Oct. 29, Shell said its oil sales in July and August had reflected a 15-20 per cent discount to Brent pricing, similar to the second quarter, and its LNG business in the quarter had suffered a 'significant impact' from a lag effect in the oil-linked pricing of LNG.
It also highlighted refining weakness, with a utilisation level of just 64-68 per cent and margins "significantly lower" than in the second quarter 2020, and said it intended to reduce its refining footprint globally to less than 10 sites.
On its restructuring plans, Shell said, "Reduced organisational complexity, along with other measures, are expected to deliver sustainable annual cost savings of between $2.0bn to $2.5bn by 2022.
"This will partially contribute to the announced underlying operating cost reduction of $3bn to $4bn by the first quarter 2021."
Worldwide job reductions of 7,000 to 9,000 are expected by the end of 2022, including 1,500 people who have agreed to take voluntary redundancy this year, Shell said.
It also said production levels in both the upstream business and the LNG business had been lower than in the second quarter, partly reflecting seasonal maintenance, but also the impact of hurricanes in the US Gulf of Mexico.
Western Digital Unveils Speed, Portable SanDisk SSDs
Western Digital Corp. yesterday released two new SanDisk® portable SSDs that offer nearly 2x the speed over previous generations. The SanDisk Extreme® and SanDisk Extreme PRO® portable SSDs are purpose-built to keep up with today's high-quality content demands.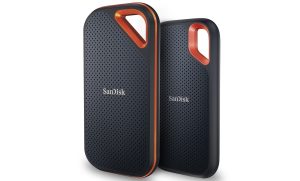 Professional photographers, videographers and enthusiasts capture and keep life's best moments every day and they need reliable solutions that perform on the move at astonishing speeds.
With capacities up to 2TB*, the new NVMe™ drives are perfect for creating amazing content or capturing and moving incredible 4K and 8K footage with ease.
The flagship SanDisk Extreme PRO portable SSD features a forged aluminum chassis made to stay cool under the pressure of a heavy workload and a durable silicone design to withstand the rigors of production. The drives also help keep content safe with password protection and an upgrade to 256-bit AES hardware encryption1.
"When every second counts, I need fast and powerful solutions that work as quickly as I do. I rely on SanDisk SSDs to keep up with my creativity," said Tyler Stableford, SanDisk Extreme Team member.
"As an artist, speed is one of my greatest strengths, and I know with the SanDisk Extreme line of SSDs, I can get the job done with greater efficiency and capacity, and I never have to worry about running out of memory wherever the job takes me."
Rugged and Powerful SSD Performance
Designed with professionals in mind, the new SanDisk portable SSDs were built to reliably handle the most challenging assignments – whether at home, in the office or out on location.
The SanDisk Extreme portable SSD is a great go-to drive for those who need more memory and a durable and fast drive, while the SanDisk Extreme PRO was built for an avid pro who needs even, sustained performance and a drive that can go anywhere.
"For our customers, life is an adventure and they rely on us to raise the bar across our portfolio when it comes to delivering powerful solutions to consumers and professionals alike," said Brian Pridgeon, director of marketing, Consumer Solutions, Western Digital.
"The SanDisk brand is trusted by professional photographers worldwide, which is why we built our Extreme family of drives to perform at the highest level. We amped up the speeds with the latest NVMe technology and used robust materials in our designs to handle the best shots and the most demanding jobs."
Key Features
SanDisk Extreme PRO Portable SSD
– Save time storing and transferring data with powerful NVMe solid state performance featuring up to 2000MB/s** read and up to 2000MB/s** write speeds.
– A forged aluminum chassis acts as a heatsink to deliver higher sustained speeds in a portable form factor.
– Up to two-meter drop protection and an IP55 rating2 make the drive tough enough to take on any adventure. The drive's forged aluminum chassis and silicone shell design offer a premium feel and added protection.
– Helps keep private content private with password protection and an upgrade to 256-bit AES hardware encryption1.
SanDisk Extreme Portable SSD
– Get NVMe solid state performance featuring up to 1050MB/s** read and up to 1000MB/s** write speeds in a portable, high-capacity drive that's perfect for creating amazing content or capturing incredible footage.
– For added durability, the drive features up to two-meter drop protection and IP55 water and dust resistance2.
– Durable silicone shell that offers a premium feel and added protection to the drive's exterior.
– Helps keep private content private with password protection and an upgrade to 256-bit AES hardware encryption1.
Ready to move, consumers can use the handy carabiner loop to secure the drives to a belt loop or backpack for extra peace of mind. The new drives are compatible with PC and Mac computers.
In addition to moving content to a PC or laptop, the new products also now allow users to back up mobile content quickly and easily thanks to compatibility with a range of USB Type-C™ smartphones.
Availability
The SanDisk Extreme and SanDisk Extreme PRO portable SSDs are backed by a five-year limited warranty3 and are now available at the Western Digital Store, and at select e-tailers and retailers worldwide.
The SanDisk Extreme portable SSD is available now in 500GB* and 1TB*, and is expected to ship in 2TB* later this holiday season. The SanDisk Extreme PRO portable SSD is available now in 2TB*, and is expected to ship in 1TB* later this holiday season.