NBC Approves Shared EPL Broadcast Rights
The National Broadcasting Commission (NBC) has approved the request of Brilla Broadcasting Services Limited to share acquired rights for the English Premier League (EPL) with other broadcasting stations in the country on mutually agreed terms.
The approval followed a letter signed by Dr.Larry Izamoje, the station's chairman/CEO, informing the commission that Brilla Broadcasting Services Ltd was granted Radio rights for the Nigeria territory for matches of the English Premier League (EPL) and a request for approval to share it with other radio stations.
In a letter to Brila Broadcasting Service Limited, approving the request, Mark Ojiah, secretary to the commission stated that, "The fact that you are disposed to making the content available to other operators as required by the Nigeria Broadcasting Code is both encouraging and commendable."
UTV Media (GB) Limited, the Football Association Premier League Limited's global audio partner had appointed Brilla Broadcasting Services its exclusive English Premier League broadcast partner for the Nigerian territory ONLY. With this rights acquisition, Brilla FM in Nigeria will carry talkSPORT's live with Barclays Premier League commentary.
The Commission sees this move by Brila Broadcasting Services Limited as a right step in the right direction of partnering to ensure the right to quality broadcasting for the good people of Nigeria.
Compilation Edition of CNN African Voices Celebrates 3 Africans
CNN International's African Voices Changemakers will this weekend revisit immediate past episodes of the series, a monthly highlight of the 30 minute-magazine programme.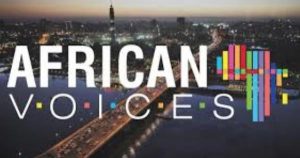 This month's compilation edition features three outstanding Africans who serve as inspiration to different people on the continent and beyond. The guests include Nigerian-born media mogul, Mo Abudu, a Ghanaian chef and food stylist, Elijah Amoo Addo, and multi-award-winning Illustrator, Karabo Poppy Molestane from South Africa.
The programme comes up on DSTV CNN Channel 401 on Saturday at 9.30 a.m. and 12.00 p.m. Repeat broadcasts will be aired on Sunday  at 4.30 a.m.,   7.30 a.m., 12.30 p.m., 7.30 p.m. and on Monday at 12.30 a.m. and  5.30 a.m.
After working as Human Resources consultant in London and later in Nigeria, 56-year-old Mosunmola Abudu, popularly called Mo Abudu,  hit the limelight with her talk show, Moments with Mo, on which she brought many issues to lime light through interviews.
Abudu consolidated her position in the media industry in 2006 when she inaugurated her own TV channel,  EbonyLife Television. The Television channel became instant success and is received by Pan – African viewers in over 49 countries across Africa, UK and the Caribbean.
The second guest, Addo, is the founder of Food for All Africa, a non-profit social enterprise that operates West Africa's first community food support centre. He successfully feeds thousands of vulnerable children in Ghana through food recovery and redistribution.
The third guest, Molestane is renowned as a Nike shoe designer and basketball court murals artist. She is also a multi-award-winning Illustrator, graphic designer and street artist wholly committed to preservation of her cultural heritage. On the international level, she has worked with the Wall Street and on Netflix's Strong Black Lead season.
MultiChoice Introduces  Brand-new Channel "HONEY"
MultiChoice- Africa's most-loved storyteller is proud to announce a brand-new Pan-African lifestyle channel on our DStv platforms, HONEY, on DStv channel 173.
As part of our ongoing effort to enhance our customers' viewing experience and delight them with additional content, MultiChoice is thrilled to bring this latest venture in African storytelling.
HONEY launches on Friday, 12 February 2021 and will be available for Premium Compact Plus, and Compact.
HONEY is a bold, unscripted lifestyle TV channel for curious and connected Africans.
The channel is about celebrating and exploring African lives and loves, and the content is focused on lifestyle, fashion, food, weddings, dating, as well as reality.
John Ugbe, CEO, MultiChoice Nigeria, said, the move follows consistent, upward lifestyle-viewership trends on the continent. "DStv is thrilled to launch HONEY.
"The channel is part of our commitment to keep bringing fresh, authentic, and local content to our Nigerian subscribers.
"For many years, we've seen lifestyle is a popular genre in the country; and now our subscribers will see their own talent, food, celebrations, and their families as the well-deserved hero."
The channel will be broadcast in all key African regions including Nigeria, Ghana, Kenya, Uganda, Namibia, Botswana, Malawi, Zambia, Angola, Mozambique, Tanzania, DRC, Cameroon, and South Africa.
Keeping with the continent's effervescent energy and vibrancy, the channel will be a tapestry of African producers with exciting storylines and cross-continental casting, making HONEY, a go-to channel for authentic African storytelling.
Aletta Alberts, Head of Content at MultiChoice,  said: "Africa's dynamism and way of life is the perfect ingredient for this exciting channel.
" HONEY is going to add a sweet and sticky flavour to our subscriber offering.
"Lifestyle content is the ideal vehicle to reflect the continent's diversity and sameness. Everyone curious about food, style, and weddings is in for a treat."
The MultiChoice channel is packaged by Media24's television unit, which is also responsible for Afrikaans lifestyle channel, VIA.
Izelle Venter, HONEY's Channel Head says: "Media24 is delighted to collaborate with MultiChoice on this new adventure.
The goal is to combine both companies' best qualities, experiences, and knowledge to serve DStv subscribers with a new channel that is familiar, unique and entertaining."
The key ingredient to HONEY is the channel's focus on authentic African storytelling.
In a ground-breaking content creation model, the channel has partnered with producers from all corners of the continent to create hundreds of fresh hours of exciting African shows, ensuring that HONEY is indeed the place where all Africans feel at home.
"We are working with producers across the continent to ensure the lifestyle stories we tell are real and relevant. says Zinzi Velelo, HONEY's Head of Content.
"Our goal is to showcase the characters, talent and dynamics of everyday African life as never before."
Manage your subscription via the MyDStv app and enjoy this channel and more on the go, anywhere and anytime using the DStv app and Showmax.
StarTimes to Outpace Competition by 2026 in Digital TV Penetration – Report
The African pay-TV market is set to reach 51 million subscribers by 2026, according to a report by London-based Digital TV Research Ltd.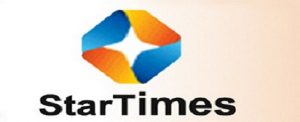 Almost 17 million pay-TV subscribers would be added between 2020 and 2026.
According to the report, Nigeria is forecasted to be the largest single country with 11 million pay-TV subscribers, with South Africa bringing in another 9 million.
Simon Murray, principal analyst, Digital TV Research said that StarTimes/StarSat would enjoy the most impressive growth in Africa, from 10.11 million subs at end-2020 to 16.86 million by 2026.
France's Vivendi with 5.41 million subs on its Canal Plus satellite TV platform and Easy TV by end-2020, which will climb to 7.90 million by 2026, the report said.
StarTimes' edge has been its affordable pricing. "Since 2008 when StarTimes started operation in the African market, the company has been sparing no effort to realise its ambitious mission to ensure every African family can access, afford, watch and share the beauty of digital TV.
"Because of StarTimes, the price of pay-TV has been greatly lowered, from an average $50 per month to 3 or 5 dollars per month. And to date, this is StarTimes greatest achievement to make digital TV affordable for all families." Ali Auta, content marketing manager, StarTimes Nigeria said.