NCC Inaugurates Special Copyright Inspectors to Boost Anti-Piracy Drive
As part of its strategic interventions towards enhanced copyright protection, the Nigerian Copyright Commission (NCC) has inaugurated a corps of Special Copyright Inspectors (SCIs) to check the menace of copyright piracy in the country.
Mr. John O. Asein, director-general of NCC, disclosed this in Abuja at the weekend during the investiture of the chairman and members of the Governing Board of the Commission as pioneer Special Copyright Inspectors in line with section 38 of the Copyright Act 2004 which vests all the powers and privileges of a Police officer in the Copyright Inspector.
According to him, the investiture which was done during the Board meeting, was imperative to complement the statutory role of the Commission's regular Copyright Inspectors (CIs), in view of the inadequacy of the manpower and institutional presence of NCC across all the states of the Federation.
The Director-General stated that it was necessary to enlist all stakeholders in the renewed anti-piracy campaign of the Commission, adding that the investiture of the Board members as SCIs was the first phase of the initiative while other volunteer stakeholders with sound copyright knowledge and passion for development of the creative sector would also be invested as special copyright inspectors in due course.
Mr. Asein remarked that the Commission was committed to its new policy thrust to change the copyright narrative with a view to ensuring that right owners and the creative industries get due return on their investments while contributing to national wealth creation.
He said considering that the Commission currently has operational offices in only 14 states, the inauguration of Special Copyright Inspectors as volunteers in support of the regular Copyright Inspectors would strengthen and spread the effectiveness of the enforcement interventions of NCC in the 36 states of the Federation.
Dr. Tonye Clinton Jaja, Chairman of NCC Governing Board, lauded the SCI initiative as a proactive measure geared at effective implementation of the Commission's enforcement mandate in line with its enabling law.
Calling on the Press to accord adequate publicity to copyright issues, the Board Chairman assured that the Governing Board would fully support the Management of NCC in its efforts to actualise the Commission's vision for sustainable development of the copyright based industries.
Explaining the duties of Special Copyright Inspectors, the NCC Director of Enforcement, Mr. Augustine Amodu, said the Copyright Act conferred a Copyright Inspector with Police powers of investigation, inspection, seizure, arrest and prosecution in enforcement of the Act.
The Director of Enforcement stated that a Special Copyright Inspector was a volunteer stakeholder of integrity, adequately knowledgeable in copyright, and so invested by the Commission to carry out its vision and mission.
He identified some key duties of an SCI as engaging in intelligence gathering, providing copyright enlightenment,  playing advisory role, providing  technical support for anti-piracy enforcement, including checking digital piracy and acting as a witness during prosecution of copyright cases.<
The NCC Board members invested as Special Copyright Inspectors along with the Chairman were Comrade Saliu Othman Isah; Dr. (Mrs) Alewai Jidai Mamza; Sir (Dr.) Jessey Odu; Mrs Maria Towo Austin-Odigie; Mr. Okon Udo-Udo Umoh; and Rev. Bayo Awala. Other Board members invested in absentia were Comptroller Mohammed Gagiyo, Mr. John Abang and Dr. Bongos Ikwue.
NCC, CIPPON Partner to Check Copyright Piracy in Printing Industry
The Nigerian Copyright Commission (NCC) and the Chartered Institute of Professional Printers of Nigeria (CIPPON) have renewed their commitment to fine-tuning the regulatory regime to enhance copyright protection in the book industry as part of a comprehensive anti-piracy plan.
At a consultative meeting held by John O. Asein, Director-General of NCC, and Olugbemi Malomo, President of CIPPON, in Lagos recently, both regulatory agencies underscored the need to review and intensify effective workings of the copyright system, particularly the book publishing industry to ensure appropriate copyright clearance and instil best practices that would enhance the value chain in the sector.
DG, NCC, Mr. Asein, decried the spate of piracy in the book industry and informed that the Commission would work closely with major players in the copyright value chain in a bid to maintain acceptable standard.
He commended CIPON and its leadership for "identifying the broken bridges that need to be fixed" in order to restore the pride of printing as a critical component of the book industry.
The Director-General noted further that printing has a special place in the historical evolution of the copyright system over four centuries ago and still remains a lynchpin in the publishing industry.
He assured that appropriate mechanisms should be put in place to sieve genuine printers from pirates who only masquerade as printers.
Earlier, the President of CIPPON, Mr Olugbemi Malomo, had assured that CIPPON would support the anti-piracy drive of NCC to ensure that piracy was brought to the barest minimum in the book sector.
According to the CIPPON President, "We want to learn from what is on ground and see the area where we can collaborate and be able to achieve our aim as a common goal of identifying and removing pirates because that is the key thing." He described his visit to the Commission as a first step in exploring areas of collaboration between CIPPON and NCC.
The CIPPON President stated, "The book production process has a huge supply chain. There have been instances when books are imported and when they got to Nigeria, pirated ones also came to Nigeria. So basically, we want to change that narrative. We believe that books should be categorised. That is our point of view as regulators."
Mr. Malomo remarked, "You cannot seriously talk about Nigerian growth, Nigerian civilization and the enlightenment that Nigerians enjoy without reckoning with the role of printers because printers have always been a major block in the transmission of information in the growth of education, in the provision of enlightenment.
"So to a large extent, printers are still very relevant; whether in the offset era, in the improved technology era or in the digital era, we still have printers taking on different assignments. So, they are very key and to that extent, we are happy to start a conversation."
Speaking further, the DG NCC, Mr. Asein stated, "We will move to the next level where we will engage further with your executive and Advisory Council. Then, we would move further to the level of addressing all printers. In the course of that, we would develop the right mechanisms and the right protocol to ensure that we are able to separate the wheat from the chaff."
He charged the CIPPON President to keep a data of those the Institute regulates and informed that the Commission would commence full enforcement of the requirements of the Copyright Act to ensure that every producer of works keeps a register of works produced as mandated under section 14 of the Act.
Mr. Asein stated, "We already have an obligation under the Copyright Act to ensure that people who are producing copyright works keep registers. So we are sending out a clear message that henceforth, the Nigerian Copyright Commission will enforce the provisions of the Act requiring the keeping of registers.
"For instance, every printer should have a register of works that he or she is printing. I am sure today, we will have more in default than compliance. So we will soon begin to enforce compliance and prosecute offenders."
He expressed concern over the prevalence of imported pirated works, which he described as double jeopardy.
"That is an area right owners would want Government to look into; with the help of the Customs Service, we will monitor the ports and block the inflow of these pirated materials. If we stem piracy then more publishers will be encouraged to patronise local printers. That way, we can save jobs and Nigeria would someday become a printing hub for the region", he added.
Mr. Asein expressed hope that something would be done to revive the paper production industry to make printing in Nigeria more competitive and reduce dependence on foreign printing.
Consequent upon the deliberations, a four-man technical committee comprising NCC and CIPPON staff members would be inaugurated to, among other things, deliberate on the framework and modalities for future cooperation between NCC and CIPPON.
MultiChoice Talent Factory to Host Masterclasses on Acting for Camera
MultiChoice Talent Factory (MTF), the creative shared value initiative of MultiChoice, is set to host Masterclasses on Acting for Camera in the West African sub-region.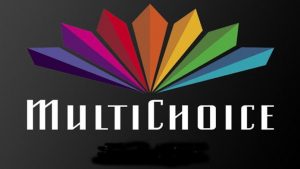 The Masterclasses will take place in Lagos on 28 January and in Accra, Ghana, on 30 January.
The one-day Masterclasses will have as facilitator Denny. Y. Miller, international award-winning director.
Speaking on the Masterclasses, Femi Odugbemi, MTF Academy Director (West Africa) said, Miller, who won awards for directing Isibaya and Swartwater, will be at both masterclasses to teach participants drawn from industry groups in new techniques in acting for camera.
Miller, who has been in television for over 25 years, started his career in the television and film industry at the age of 19 when he worked as part of the crew in Egoli- Place of Gold.
Surrounded by notable talent in the industry and some of the best technicians, he acquired experience that would leave him passionate about directing for television.
Miller directed season one of Nigeria's longest-running soap opera Tinsel, mentoring a cast and crew that had little or no experience in the genre.
He was also the creative director and director on two seasons of Moments with Mo, a hit Nigerian talk show, and wrote as well as directed Kenya's first talent search reality series, The Presenter.
Odugbemi explained that the masterclasses, which will involve actors, actresses and directors will ensure industry players to understand that imagery matters more than words in performance.
"These actors and directors would channel their emotions in a more powerful way when they comprehend the dynamics of acting with camera and not acting for camera," he stated.
He also pointed out that MultiChoice will continue to improve the skills personnel in the Nigerian film and television industry and that the MTF Masterclasses will eventually deliver a more professionalized and networked film/ television industry across Africa by expanding the community of highly skilled professionals in indigenous content creation.
Last week, Ari de Beer, an award-winning Steadicam operator, facilitated a well-attended one-day MTF Masterclass in Steadicam operations. It had in attendance seasoned camera operators, who received certificates of participation.
Participants at the Acting for Camera Masterclasses are required to have a minimum of 5 years' experience as actors/ actresses and will be drawn from across the industry spectrum in Nigeria and Ghana.
DStv Emerges Preferred Pay TV Option for Nigerians
MultiChoice Nigeria's DStv and GOtv platforms have emerged as Nigerians' preferred Pay TV service providers for home entertainment during the festive season of November and December 2019, into January 2020.
This was revealed in a newly published independent report which surveyed hundreds of Nigerians from various walks of life in 27 states across the country.
According to the report published by Nigerian Entertainment Today (theNETng), 52% of respondents say that watching some form of TV at home is their preferred festive season activity, while over 48% of Cable TV customers say that DStv is their preferred service provider throughout the festive period, including during the Christmas and New Year holidays. 33% chose GOtv as their primary source of TV content.
The survey which had over 80% of its respondents under the age of 35 also suggests that watching TV was the overwhelmingly most popular activity amongst young people during the festive season. Only about 30% of respondents say they spend most of the festive season going out to visit family and friends or to party.
The report also provides some insight into the most popular programming types among young pay TV subscribers in Nigeria. 47% of respondents say they watch mostly foreign movies on their pay TV services, while 12% watch mostly Nigerian movies on channels such as Africa Magic. 16% of respondents watch mostly football and sports, while 11% spend most of their time watching music shows during the holiday season.
While highlighting the consumption behaviour of content consumers in the country during the end of year festive season, this report has further reconfirmed the acceptance of DStv and GOtv amongst Nigerians. With the recent launch of new DStv packages; DStv Confam and DStv Yanga which are specially customised for Nigerians, MultiChoice aims to unlock a new level of entertainment and value for customers, giving them improved choices and a brand new, more-value-for-money experience.