NCC Partners Security Agencies, NSA, Others to Combat Cybercrimes
The Nigerian Communication Commission, NCC, said that it was partnering security agencies, the National security Adviser, Mohammed Babagana Monguno, and others towards combating the menace of cybercrimes in the country.
The Commission also added that with the introduction of advanced technology into Telecoms business, the negative impact of cyber crimes which had led to the loss of private information, monies and lives of Telecoms Consumers would soon be a thing of the past.
The Director, Consumer Affairs Bureau of the Commission who stated this at the 105th Edition of the Consumer Outreach Programme, COP, at Akanu Ibiam International Conference Centre, Abakaliki with the theme: "Mitigating Effects of Cybercrimes: The Role of Telecom Consumers" added that: "without consumers becoming aware of cyber crime trends and making efforts to ensure safe use of connected devices, cybercriminals will continue to take advantage of their ignorances."
She said: "Cybercrime gives big concern to the commission. People lose their money, people their personal identity, people lose their privacies and on the process, they are either duped or even harmed or killed.
"The war against cybercrime may not have been won but we are doing everything humanly possible to stem the tide, it is an ongoing thing. As they are coming up, you are addressing them and new ones are coming up.
"The greatest achievement in this fight is empowering the consumers to understand that these problems exist, what they are, what they supposed to do, how they can mitigate it when it occurs. We are putting in place technology that will also address the issue on the technical side.
"So, we are looking at this issue from the technical aspect, looking at it from the regulatory aspect and looking at it from the consumer perspective so that collectively all of us will tackle this menace".
On his part, Alhaji Ismail Adedigba, Deputy Director Consumer Affairs Bureau of the commission, said the commission has initiated a process to establish an Internet Industry Code of Practice for internet providers in the country as a result of unprecedented increase in the usage of Internet-based solutions and services.
"The Internet Code is a regulatory intervention expected to secure the country's cyber space against imminent threats from cyber attackers as well as addressing issues such as online child protection, privacy and data protection among others," he said.
Swedfund Invests in 2 Health Startups in Nigeria, Madagascar
Swedish financial institution Swedfund announced an investment of SEK2.2 million in three healthcare facilities in Africa and Southern Asia.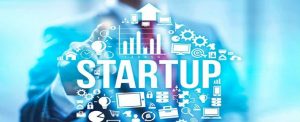 The loan conditions have not been disclosed.
In Africa, the company is investing in Nigeria-based Express Pharma, which distributes safe medicines across the country's strategic points.
The Malagasy Opham, which provides pharmaceutical products to hospitals and pharmacies in Madagascar, will also benefit from the support. In Asia, the Swedish company targets Indian health care provider Medica Synergie.
Swedfund's investment will primarily be used to acquire drugs and other protective equipment.
The health sector is attracting more and more investments due to the covid-19 pandemic, which requires healthcare facilities to strengthen their equipment and put in place effective response measures.
Check Point Exposes Notorious Hacktivist 'VandaTheGod'
Check Point has shared research detailing its investigation to expose the real identity of a notorious super-hacker who has been responsible for attacks on 4 820 Web sites, the theft of the private data of around one million people, and the sale of stolen credit cards.
In addition, for the last seven years, official Web sites belonging to governments worldwide were hacked and defaced by this hacker, who identified himself as 'VandaTheGod'. The hacks push an anti-establishment message and were carried out, he claimed, to combat social injustices that the hacker believed were a direct result of government corruption.
He targeted governments in numerous countries, including South Africa, Brazil, the Dominican Republic, Trinidad and Tobago, Argentina, Thailand, Vietnam, and New Zealand.
He was certainly cunning, but not too clever, as a silly mistake on Facebook exposed him, and will likely seal his fate.
"The person behind the 'VandaTheGod' persona has used multiple aliases over the years, including 'Vanda de Assis' or 'SH1N1NG4M3', and was highly active on social media, primarily Twitter," says Check Point. "They would often share the results of those hacking endeavours with the public. A link to this Twitter account would sometimes even be added to the message VandaTheGod left on compromised Web sites, confirming that this profile was in fact managed by the attacker."
Many of the tweets in this account were written in Portuguese, and the hacker claimed to be a part of the "Brazilian Cyber Army" or "BCA", often displaying BCA's logo in screenshots of compromised accounts and Web sites.
VandaTheGod didn't only target government Web sites, but also launched attacks against public figures, universities, and even hospitals. In one case, he claimed to have access to the medical records of 1 million patients from New Zealand, which were offered for sale for $200.
While the majority of VandaTheGod's attacks against governments were politically motivated, but closer scrutiny of his tweets shows he was also trying to achieve a personal goal: hacking a total of 5 000 Web sites, a goal that was nearly achieved, with 4 820 records of hacked Web sites linked to him.
The man behind the handle
VandaTheGod's prominent role in several hacking groups, as well as his love of publicity, meant that he stayed in touch with others in the hacking community via numerous social media accounts, backup accounts in case of takedown, e-mail addresses, Web sites and more. Through the years, this activity left a long trail of information for Check Point to investigate.
For example, the WHOIS record for VandaTheGod.com revealed that the Web site was registered to an individual from Brazil, more specifically from Uberlandia, using the e-mail address fathernazi@gmail.com. In the past, VandaTheGod claimed to be a member of the UGNazi hacking group, and this e-mail address was used to register additional Web sites, such as braziliancyberarmy.com.
This wasn't the only time the hacker got sloppy and shared details online that gave away valuable information about his identity. Another example, a screenshot that showed the compromised e-mail account of Brazilian actress and TV presenter Myrian Rios also shows an open Facebook tab with the name "Vanda De Assis", and looking that name up led to a profile belonging to the attacker.
"While this profile did not share any details about the real identity of VandaTheGod, we were able to see many similarities between this and the Twitter accounts operated by the attacker, as the same content was often shared on both platforms," says Check Point. "What was more interesting, however, was that this screenshot revealed the name of a user that we will identify here only by initials MR."
At first Check Point was unsure if these were the hackers real initials, but upon further investigation, discovered a first name with these initials also appearing in several screenshots shared in VandaTheGod's Twitter as the username of the machine used for this hacking activity.
Researchers tried to search Facebook for people named MR, but unsurprisingly, were presented with too many possibilities to fully explore. "Our breakthrough came when we searched for MR in conjunction with the city we previously observed in vandathegod.com's WHOIS information: "UBERLANDIA".
This still gave Check Point numerous Facebook profiles, but researchers were able to locate a single account, which contained an uploaded image endorsing the Brazilian Cyber Army. "At this point, we knew that we were on the right track. All that was left for us to do was to connect this individual's account with one of the known VandaTheGod's accounts. We were able to locate several cross-posts between the newly discovered profile and Vanda de Assis's Facebook account," the researchers say.
Finally, Check Point located shared photos of the same surroundings from different angles, specifically, the poster's living room. This confirmed that both the MR and VandaTheGod accounts were being controlled by the same person.
FG to Create 1m Jobs on Digital Platforms
National Information Technology Development Agency (NITDA) is targeting the creation of about one million jobs through digital platforms between now and 2025, according to, Kashifu Inuwa Abdullahi of the agency.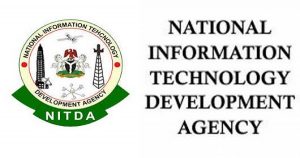 Abdullahi who disclosed this during a virtual stakeholders engagement workshop in Abuja on the Draft National Outsourcing Strategy for Nigeria 2020-2025, said Nigerians and industry players should learn from how the world's 25 richest billionaires have gained over $225 billion in just two months during the COVID-19 pandemic.
"Almost all of them leverage on the power of digital platform to get the whopping amount. Facebook CEO Mark Zuckerberg is the biggest gainer.
"He made almost $32.5bn in two months under lockdown and he has moved from the 7th richest person in the world in early April to the fourth-richest person today," Abdullahi said.
The NITDA boss, who quoted Forbes Magazine to buttress his point, explained that the Federal Government would leave no stone unturned on the diversification of the economy, especially adoption of digital platforms to increase the country revenue earnings.
Abdullahi, who put the global business process outsourcing market size as at 2019 at a value of  $221.5 billion, said it was expected to grow at a compound annual growth rate (CAGR) of 8.0% from 2020 to 2027.
COVID-19 is forcing organisations to cut bottom line cost. Therefore, many organizations will leverage on the benefits of outsourcing for some business processes and focus on core competencies, he explained.
He said: "With the recent government initiative to make Nigeria a leading digital economy coupled with the government promise to lift 100 million Nigerians out of poverty, NITDA under the supervision of Ministry of Communications and Digital Economy has refocused its effort to implementation of the National Digital Economy Strategy.
"This resonate with what is happening globally. Digital economy was emerging before covid-19 and now the crisis has made it more profound."
He told participants at the workshop the strategy is predicated on fostering  "institutional, legal, regulatory, technological and infrastructural environment for sustainable development and rapid growth of IT enabled outsourcing industry in Nigeria.
"And we targeting creating over a million jobs in Nigeria by 2025", Mr Abdullahi said, adding that seven critical pillars, such as infrastructures, skill and human capital development, branding and promotion, digital finances and incentives, innovation and entrepreneurship, trust, privacy and security and multi stakeholders governance are on target to achieve the desired end.
Abdullahi urged the stakeholders to make inputs into the draft to facilitate robust document that would make Nigeria a better place for all and a force to reckon with in the global business outsourcing market.