NCC Recalls 41.2m Unused Lines, Okays New Numbering Plans for 37 Telcos
Nigerian Communications Commission (NCC) has withdrawn some 41, 240,448 million lines that have been left inactive or unused by telecommunications licencees across 36 states of the country over the years following an audit conducted.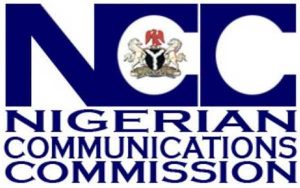 This is coming as the NCC Okayed 37 telecommunications service providers as officially operating in the telecom space in its newly published National Numbering Plan Second Quarter, 2020.
The breakdown showed that the Nigerian telecommunications industry had 33,749,000 lines withdrawn while 7, 491, 448 lines were returned by the former users with effect from June 19, 2020.
NCC had earlier issued a Draft Final Report on the Development of New Number Plan. The Withdrawn/Returned numbers were part of the Commission's "regular audit in order to ascertain the level of utilization of numbers assigned to operators."
The phone lines were inactive, dormant or no longer in use by the assigned telecommunication operators. Many of the telecom licencees were either no longer in operation or have had to realign their business strategy away from the initial demands for the lines.
According to data made available by the Commission on its website, the licencees who had their lines withdrawn include ABG Communications Limited (10,000) for Abuja; Akklaim Telecoms Limited for Abuja (20,000) and Kano (10,000); Allied Bond Standard Coy Ltd (10,000) for Lagos; Alpha Wireless Limited (5,000) for Warri; Bell & Bell (10,000) for Jos.
Others are: BIG Communications Ltd (10,000) Makurdi; Broadband Technologies Ltd (10,000) Lagos; Cecil-Dolton Nigeria Ltd Lagos (8,000); Chromecomm Ltd (formerly Monarch Communications Ltd) Lagos (15,000), Abuja (5,000) and Port Harcourt (5,000); Cyancomm Ltd (formerly MTS 1st Wireless Ltd) Lagos (100,000), Ibadan (10,000), Abuja (20,000), Abeokuta (5,000), Onitsha (10,000), Aba (10,000), Port Harcourt (20,000).
NCC withdrew from Digital Telecoms Nig Ltd Lagos (6,000); Disc Communications Ltd Lagos (7,000) and Port Harcourt (3,000); Electronics Comms. Inc., Lagos (70,000); Eltel Communications Lagos (5,000); EM-International Systems Ltd Lagos (10,000); Envision Global Reach Nig. Ltd, Abuja (5,000); Fybertel Comms. (Nigeria) Ltd, Lagos (10,000); GiCell Wireless Ltd, Ibadan (20,000), Ilorin (20,000), Yola (20,000), Maiduguri (20,000), Calabar (20,000); Horizons Broadcasting & Telecoms, Kano (2,000).
Also withdrawn lines came from Imperial Telecoms Ltd, Lagos, (10,000); Independent National Electoral Commission, Abuja (10,000); Integrated Mobile Services, Lagos (10,000), Abuja (10,000); Integrated Wireles Tech Nig. Ltd, Lagos (5,000); Magenta Communications Ltd Onitsha (5,000), Port Harcourt (5,000); Mobitel Limited, Lagos (10,000), Abuja (10,000), Warri (10,000) and Port Harcourt (10,000); M-Tel Communications Limited, National (27,500); Multi-Links Telecommunications Ltd, Lagos (400,000), Ibadan (60,000), Abuja (50,000), Ilorin (20,000), Oshogbo (10,000), Ile-Ife (20,000), Ijebu-Ode (15,000), Abeokuta (10,000), National 11,000,000); Multiple Services Ltd, Lagos (10,000); and NAVAO Ltd, Lagos (10,000).
Also, withdrawn were lines from Odu'a Telecoms Limited, Omar Communications Limited, Orprah Communications Ltd, Peace Global Satellite Communications Ltd, Prest Cable& Satellite TV Sys Ltd, Q-Voda Telecom, Rainbownet Ltd, Regal Telecom Ltd, Royal Strides Telecom Ltd, Sadasa Communications Ltd, Shell Petroleum Dev Coy of Nig Ltd, Sky Broadband Ventures Ltd (formerly Direct On PC), Skyview-O Nig Ltd, Syntel I.G. Wills Communications, Starcomms Plc, Startech Connections (Witel Ltd), Sunmail Telecoms,  T-Comms Nig. Ltd, TELCO Africa Ltd, Telefonics Networks (thorst) Ltd, Topcom Nig Ltd, Vitel Wireless, WAK Telecommunications Ltd, Webcom Ltd, Wideways Nig Ltd, Wireless Telecoms Ltd, Woldscope Ventures Ltd, XPT Link Ltd, Yemshba Investment Ltd, and Zoom Mobile (Reliance Telecom Ltd).
Among those returned are: Galaxy Info Tech & Telecoms Ltd, Dutse (10,000); GTS Infotel Nig Ltd, National (10,000); Megatech Engineering Ltd, Kano (10,000). Other numbering plans running into millions by Nigeria Telecommunications Ltd and Visafone Communications Ltd.
Elsewhere the NCC okayed 37 telecommunications service providers as officially operating in the telecom space in its newly published National Numbering Plan Second Quarter, 2020.
National Numbering Plan specifies the format and structure of the numbers used in identifying devices or subscribers connected to a network, which in turn can also be used for routing and call charging.
This new National Numbering Plan list contains the names of approved allottees, their Area, Area Code, Access Code, Numbering Range and Total Lines with which they are operating with.
The allottees include: 101 Communications Ltd, 21st Century Technologies Ltd, Airtel Networks Ltd, Airworld Technologies Ltd, Alpha Technologies Ltd, Big Picture Nigeria Ltd, Broadbased Communications Ltd, CallMe Nigeria Ltd, Cedarview Communications Ltd, Cyberspace Ltd, EMTS Ltd (9mobile), FNL Engineering Ltd, Globacom Ltd, GTS Info Tel Nig Ltd, Intercellular Nig Ltd, Interra Networks Ltd and iPNX Nig Ltd.
Others are: Megatech Engineering Ltd, MTN Nigeria Comm. Ltd (formerly VGC Comm), MTN Nigeria Communications Ltd, NATCOMS Dev & Investment Ltd, Reston Communications Services Ltd, Skyway Technology & Services Ltd, Smile Communications Nig Ltd, Spectranet Ltd, Swift Networks Ltd, Swift Telephone Networks Ltd, Telvida International Systems Ltd and Tizeti Network Ltd,
The rest are: TNT Global Technologies Ltd, Vezeti Services Ltd, Visafone Comm Ltd (formerly Cellcom), Visafone Comm Ltd (formerly ITN), Visafone Comm Ltd (formerly Bourdex), Visafone Communications Ltd, Vodacom Business Africa and Voix Networks Limited.
NCC Says 78.9m Nigerians now Connected to Broadband
Nigerian Communications Commission (NCC) has revealed that the number of Nigerians connected to high-speed internet rose to 78.9 million in June.
The data from the commission showed that telecommunications operators in the country added 2.2 million customers to their broadband database in the month to raise the figure from 76.6 million recorded in May.
This raised the country's broadband penetration from 40.14 per cent in May to 41.27 per cent at the end of June.
The steady growth in penetration has been attributed to the telecoms operators' aggressive push for deployment of 4G service across the country. To extend the service to more Nigerians, the largest mobile network operator in the country, MTN, recently announced more investments targeted at building more 4G infrastructure
MTN said it planned to spend an estimated N600 billion on technical infrastructure over the next three years as it looks to expand its 4G coverage across the entire country by 2024
The Federal Government also recently launched a new National Broadband Plan (NBP 2020-2025) with a target of achieving 70 per cent penetration in the next five years.
This followed the expiration of the NBP 2013-2018, which delivered 31 per cent penetration as of December 2018.
Aside from the 70 per cent penetration target, the government in the new plan also raised the benchmark speed for broadband service in Nigeria to 25 megapixels per second, which is an improvement from the 1.5mbps benchmark in the 2013-2018 plan.
Gilat Telecom, Spacecom, Unite to Bolster Satellite Services in Africa
Spacecom, operator of the AMOS satellites fleet, and Gilat Telecom, a connectivity service provider, have announced a collaboration "to develop a faster, more reliable and more cost-effective satellite service for organisations of all sizes across Africa."
The service uses Spacecom's AMOS-17 fully digital and advanced High Throughput Satellite (HTS) on both C and Ku band, and Gilat Telecom's unique SD-WAN MAX technology.
The companies add that the service, available immediately, can be used for home and office connectivity including video conferences, e-health applications, e-learning, e-education, etc.
They add that the collaboration will benefit African MNOs and ISPs in several ways including CAPEX savings and higher throughput at reduced operational costs.
"Spacecom's AMOS-17's HTS fully digital payload enables cross-connection between all beam and all bands enabling the use of existing equipment which can also be set-up remotely by the end customers (on existing or new terminals). Using Gilat Telecom's intelligent routing, capacity can be expanded by up to 20% (the equivalent of 6 Mbit/s can be achieved from a 5 Mbit/s downlink)," the companies state.
Another benefit is smart traffic management. The companies explain: "Gilat Telecom's SD-WAN enables service providers and MNOs to centrally control the route that both satellite and fiber traffic takes to and from the customer.
It enables different applications – voice, streaming, caching (Facebook, Netflix, Microsoft cloud services etc.) – to be identified with automatic prioritisation, according to the customer's needs and demands."
Dan Zajicek, Spacecom's CEO said: "This partnership enables us to boost the services offered to customers along with fast returns on investments to these growing markets. We are sure this fruitful cooperation will lead us to many great business opportunities in Africa."
Asaf Rosenheck, Gilat Telecom's CEO also said, "We are an innovative company always focused on how we can improve the service we provide to our customers. Our partnership with Spacecom demonstrates how we work across the ecosystem to drive down costs and improve capacity".
Encomiums as Sonny Aragba-Akpore Bows Out of NCC
It was encomiums galore recently as Management and Staff of the Nigerian Communications Commission (NCC) bid the Commission's Head of Media Management and Public Relations, Sonny Aragba-Akpore, farewell following his retirement.
Aragba-Akpore, former Information and Communications Technology/News editor at the Guardian Newspaper, joined the service of the Commission in 2014.
Speaking at the valedictory party held in his honour on Thursday, which was attended physically and virtually by staff of the Commission, Prof. Umar Danbatta, executive vice chairman, appreciated the level of professionalism Aragba-Akpore brought to bear on his work at the Commission.
Represented at the event by Abigail Sholanke, director, Projects, Danbatta commended Aragba-Akpore for using his many years of industry experience and knowledge as a media professional and corporate communication manager to create a robust relationship with both mainstream and online media stakeholders, which, he said, has contributed significantly to the overall positive image and favourable public perception of NCC.
"On behalf of the Board, Management and Staff of Commission, we wish you a successful retirement and fruitful engagements in your future endeavours," Danbatta said.
In his remarks, Dr. Ikechukwu Adinde, director, Public Affairs Department,  said "within the short time I worked with Mr. Aragba-Akpore, I found him to be a man of uncommon passion for his work," describing him as a very committed and hardworking colleague.
"We, therefore, wish you increased divine favour, as you retire from the services of the Commission."
Other staff of the Commission, including directors, deputy directors, middle management staff, among others, took turns to talk about the favourable working relationship they had with Aragba-Akpore while at the NCC and wished him well in his retirement life.
Responding, Aragba-Akpore expressed gratitude to the Management and Staff of the Commission for their support and cooperation during his service and for organising a befitting valedictory ceremony in his honour, saying he enjoyed working with the NCC.
"This is one event I will not forget in a hurry. Indeed, I feel I am very lucky and singularly blessed and very appreciative of the privilege to work with a leading telecoms regulator like the NCC. For me, it is once-in-a-lifetime opportunity," he said.