Nebo, Minister of Power in London, Woos Investors
Chinedu Nebo, minister of Power, has said that the divestment of its 80 per cent stake in 10 National Integrated Power Projects (NIPP), when concluded, will overtake gains of the telecommunications sector.
He told audience at a road-show in London, that the present privatization process provides a huge opportunity for international investors who are seeking for viable investment opportunities that have the concomitant benefit of adding great value to the economic well-being of the people of the land.
"This golden opportunity promises to dwarf the great economic revolution occasioned by the telecoms industry in Nigeria," he said.
Nebo assured the gathering of power investors of maximum support in ensuring that power business succeeds in the country.
The road show to kick-start the international investment drive for the divestment of government stakes in the generation assets of NDPHC started in Lagos, then to London for the Privatisation of 10 NIPP power plants and would subsequently move to Honk Kong and New York.
"The essence of the privatisation of the power plants is in conformity with President Goodluck Jonathan administration's objective in ensuring effective and qualitative power supply in the country.
"This London Road show is to kick-start the international investment drive for the divestment of government stakes in the generation assets of NDPHC.
Privatization of all public generation and distribution companies is one of the pillars of the efforts of the Federal Government of Nigeria (FGN) to reform the power sector.
"The recent privatization of the Power Holding Company of Nigeria successor electricity distribution and generation companies is a testament to the commitment of the FGN to the reform process," Nebo said.
NIMC Arrests Illegal NIN Enrolment Agents
National Identity Management Commission (NIMC), last week, raided illegal operators of the National Identification Number (NIN) in Kano and made some arrests with the support of its legal team.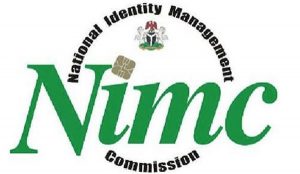 NIMC, which gave the information on its official twitter handle explained: "We have arrested some illegal operators of NIMC activities by some Business Centre operators in Kano metropolis. For three days we went round Kano and we successfully made arrest of some illegal NIN enrolment agents, who pretend to be licensed NIN enrolment agents and deceive some Nigerians to illegally enrol them into the NIMC database."
The Legal Officer at NIMC office in Kano, who was part of the raid, said the exercise was to find out areas where illegal NIMC activities were going on in Kano, especially in business centres.
He said arrests were made and NIMC documents were recovered in the business centres during the exercise.
He listed the documents to include NIMC's original NIN slips, fake NIMC plastics identity cards and other vital documents that were not supposed to be under the custody of non-NIMC staff. He said those arrested have been handed over to the Police and investigation has commenced, and they would be charged to court for prosecution after the Police investigation.
NIMC had warned Nigerians not to register with agents that are not duly licensed by NIMC.
NIMC had in December last year, licensed 200 enrolment agents comprising of 173 agents and 30 state governments/public sector institutions to conduct enrolment of all persons, including legal residents into the national identity database of the the National Identity Management Commission on behalf of NIMC.
The approval, which was given in different categories, included all telecoms operators and private companies, and they are expected to commence enrollment into the NIMC database.
Mr. Kayode Adegoke, head of Communications at NIMC, who confirmed the licensing of the agents, said they have been mandated to commence registration immediately.
Western Digital, Qumulo Enable Massive Capacity & Scale for IHME COVID-19 Health Analytics and Vaccine Roll Out
Architecting how data enables the world to solve its biggest problems, Western Digital Corp. has announced that the Institute for Health Metrics and Evaluation (IHME), in partnership with Qumulo, a breakthrough leader in file data management for hybrid cloud environments, is employing Western Digital's Ultrastar DC HC550 18TB HDDs and Ultrastar DC SN640 NVMeTM SSDs for ongoing COVID-19 research and vaccine rollout.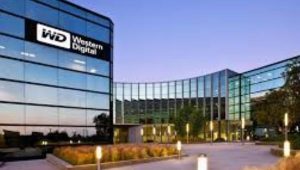 IHME, based at the University of Washington's School of Medicine, is an independent global health research organization.
Their mission is to improve the health of the world's population by providing the best freely available public health information to policymakers and healthcare institutions. By providing this data, organizations can make informed decisions critical to saving lives.
"When the World Health Organization officially announced a pandemic, requests from hospitals, state governments and other countries started pouring in for models of data and forecasts," said Serkan Yalcin, director of IT Infrastructure at IHME.
"Teaming up with Qumulo from the beginning and utilizing Western Digital drives has enabled us to distill hundreds of millions of data points into a single visualization which allows policymakers to easily view results and communicate them with their teams.
"Now, as vaccines are rolling out around the world, we have been able to further extend projections with even more data to give decision makers the most robust information possible."
Capturing and analyzing large data sets requires top-of-the-line storage infrastructure. Qumulo provides file data platforms to help organizations easily store and manage file data.
The C-432T offers a cached- performance hybrid storage system for data center, private and public cloud environments. This high-performance system yields a dynamically scalable architecture and real-time visibility of data imperative to organizations like IHME with massive amounts of data.
Qumulo's system includes Western Digital's Ultrastar DC HC550 18TB HDDs with HelioSeal® technology for their high capacities, low power and high reliability. Ultrastar DC SN640 NVMe SSDs are leveraged to provide extreme performance with six times improvement in sequential read compared to SATA SSDs, which allows for faster data analysis.
With Western Digital's vertically integrated storage devices, Qumulo's C-432T provides 432TB of raw storage capacity in a 2U configuration.
"Partnering with Western Digital helped us to deliver a fast, reliable file data platform to IHME that analyzes up to 20x more data every day than previous solutions," said Ben Gitenstein, vice president of product at Qumulo.
"Our software-driven platform offers enterprise-level capabilities that radically simplifies analytics of massive data sets which is critical for customers to be successful with unstructured data.
"This partnership with Western Digital allows customers like IHME to simplify the complexity of their infrastructure, accelerate innovation and unleash the power of their data, wherever it resides."
"Scaling for increased data demand is a common hurdle organizations face. In this case, the increase of data was sudden and exponential," said Andrew Dorian, vice president of data center hard drives at Western Digital.
"We're honored to work with Qumulo to provide the storage foundation to help IHME create data-driven, science-based, actionable plans to combat COVID-19. In partnership with Qumulo, we were able to quickly provide a scalable on-premises file storage system with high-capacity HDDs and high-performance NVMe SSDs to address a surge in data that benefits people everywhere."
WAYC Recognises Sonnie Ayere as ECOWAS ICON of Societal Development
The West Africa Youth Council has recognized Nigeria's Sonnie Ayere as winner of the ECOWAS Icon of Societal Development for his outstanding humanitarian work and exemplary career as a distinguished financial economist.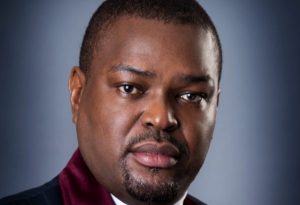 This award was presented under the African Man of the Year with Nelson Mandela Leadership Award for Excellence & Integrity category.
Mr. Ayere was honoured for playing a crucial pioneering role in transforming Nigeria's bond markets, investment banking landscape and building a financial firm that facilitates multibillion naira transactions and deals.
In addition, the award committee acknowledged his part in contributing to societal development with achievements in youth empowerment, through chairing Unique Group of Schools.
Sonnie Ayere is the Group Managing Director at DLM Capital Group, one of Nigeria's top financial powerhouse with diverse business interests in Corporate, Consumer and Investment Banking, Asset Management, Securities, Trustee and Nominees.
According to the West African Youth Council awards committee, the recognition given to Mr. Ayere, "is in lieu of his great work as a successful investment banker par excellence and a distinguished financial economist of note with achievements in youth empowerment and development and his leadership dexterity. We recognize his commendable works and humanity as a philanthropist par excellence".
Commenting on the award, Sonnie Ayere remarked that the recognition is an honour and source of encouragement to young Africans committed to youth empowerment. "I am particularly excited that our commitment and contributions at DLM Capital Group to social impact over the years is being recognized and awarded.
"For our company, real impact and development mean that we have a dedication to match the same focus and intensity for our business with our CSR strategies. We believe that if all corporate entities ignite their energies to some form of societal development, Africa will get ahead in a few years."
The West African Youth Council was established as a youth arm of ECOWAS commission in 2014 to serve as the commanding height of all youth movements in West Africa. The Nelson Mandela Leadership Award for Excellence & Integrity celebrates excellence in leadership and character among West African figureheads.