NESREA, EPRON, NUJ Commend ITREALMS E-Waste Dialogue
Prof. Aliyu Jauro, director-general of the National Environmental Standards and Regulations Enforcement Agency (NESREA), and Mrs Ibukun Faluyi, executive secretary, E-Waste Producer Responsibility Organisation of Nigeria (EPRON),  as well as the chairman, Lagos Council of Nigeria Union of Journalists (NUJ), Mr. Adeleye Ajayi, have commended ITREALMS E-Waste Dialogue.
They spoke at the 2020 ITREALMS E-Waste Dialogue held at the Welcome Center Hotels, Lagos with the theme: E-Waste in Nigeria: Challenges and Opportunities.
For the DG, NESREA who was ably represented by the Head of Port Operations in Lagos, Mrs. Ezinwayi Udechukwu, the event is timely as the number of e-waste in the country continues to soar.
The DG in a goodwill messages commended ITREALMS Media for the ITREALMS E-Waste Dialogue and looks forward to the outcome of deliberations to be made available to the agency for continuous engagement with enlarged stakeholders in the country.
The Executive Secretary, EPRON, Mrs. Faluyi on her own applauded ITREALMS Media for raising the tempo of discourse on electronic waste in the country with ITREALMS E-Waste Dialogue.
This effort, she described as novel, especially coming from a media organisation like ITREALMS Media and depicts concern of the media house for a better society in Nigeria in spite of growing number of electrical electronics waste, arising from increase in use of technologies.
She noted that Nigerians depended more on technologies during the recent nationwide lockdown over the ravaging COVID-19.
Faluyi believes that awareness creation can never be enough due to demands and usage of electrical and electronic devices cannot abate.
She canvassed for more synergy between media in carrying out its fundamental function of enlightening the public and social enterprise like EPRON.
Just as she thumbed-up for the management of ITREALMS Media and partners for this stride, when ordinarily, some organisation should have chickened out that the year is about to end, mostly with the effect of COVID-19.
The Lagos NUJ council chairman, Mr. Ajayi equally added his voice to the commendation, stating that the future is bright with this stride by ITREALMS to engage the Nigeria's populace on the positive use and disposal of e-waste.
Earlier in his welcome address, Mr. Remmy Nweke, editor-in-chief of ITREALMS Media inc,   disclosed that they were concerned with the rise in the country which are not properly disposed of eventually.
This situation, he said, was worsened by the random importation of electrical and electronic devices into the country without consideration for the end-life of such gadgets and attendant implication to the economy and social development.
Nweke also cited for instance the latest Global E-waste Monitor 2020; a collaboration of the Global E-waste Statistics Partnership (GESP) and International Telecommunication Union (ITU), which disclosed that some 53.6 million metric tonnes (Mt) of electronic waste was generated worldwide in 2019 alone.
He noted, this figure was up by 21 per cent within other statistics of the past five years and called for caution among developing countries and Nigeria specifically given the daily rise in number of subscriber-base which stood at 285,259,320 connected lines with some 198,961,361 active and 151,063,413 active internet data subscriptions across all the Nigerian Mobile Network Operators by technology, as at July 2020, even as new devices may become the other for the day as Nigeria will soon join countries with fifth generation (5G) deployment.
He said that ITREALMS E-Waste Dialogue aligns with the commemoration of the International E-waste Day (IeWD) 2020.
Nweke recollect that ITREALMS e-Waste Dialogue was initially scheduled for October 14 but due to COVID-19 lockdown and #EndSARS protest nationwide, it had to be rescheduled to this day, Thursday, December 17, 2020 as part of the Nigeria Internet Waste Dialogue.
ITREALMS E-Waste Dialogue was supported by the Nigerian Communications Commission (NCC), Association of Licensed Telecom Operations of Nigeria (ALTON) and Internet Exchange Point of Nigeria (IXPN) among others.
FG Says COVID-19 Vaccine Safe
Dr. Faisal Shuaib, executive director of the National Primary Health Care Development Agency (NPHCDA), has debunked fears and reports that the expected COVID-19 vaccines in the country neither contains microchip nor altar Human Genetic information.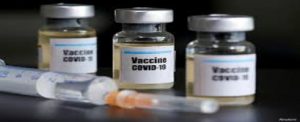 He gave the assurance on Monday in Abuja at the joint national briefing of the Presidential Task Force (PTF) on COVID-19.
He urged Nigerians to take the vaccines once it is available in the country, saying "it will not only protect Nigerians, the vaccines would also trigger an immune response that will protect the body against the virus if encountered.
"We encourage all Nigerians to get vaccinated when vaccines become accessible as the benefits of the vaccines far outweighs the potential side effects.
"The chances of spreading the disease is significantly reduced once community members are vaccinated and protected, owing to the fact that the vaccines triggers an immune response that will protect your body against the virus if encountered.
"Please note that taking the vaccine will not only protect you, it will protect your loved ones and community members against the COVID-19 disease as we worked towards developing health immunity.
"There currently seems to be growing vaccines hesitancy and this is largely caused by misinformation leading to mistrust, doubts, suspicions and conspiracy theories. We urged the public to disregard such representation from unverified sources and listen to the medical experts for confirmed information," Shuaib said.
According to him, it is important that vaccines including COVID-19 vaccines are manufactured under strict compliance with WHO guidelines, thus, COVID-19 vaccines do not contain any harmful substance, microchip and does not alter Human Genetic information.
He said, "Furthermore, any vaccine coming to Nigeria will be tested by NAFDAC and certified safe for human use before it is administered. We will like to assure all Nigerians that this verification exercise will also be applicable to the COVID-19 vaccine and NAFDAC will continue to monitor the efficacy of the vaccine even after its administration to ensure proper documentation of any side effects.
"I want to reiterate that the first set of vaccine is that of Pfizer-Biotech and nRA vaccines and the equipment that are required to store them -that is the ultra-cold chain equipment for storage are available at the National Strategic Cold Store of National Primary Health Care Development Agency.
"I make particular reference to those reports that claimed that we are going to waste the 100,000 doses because we do not have any ultra-cold chain equipment.
Pfizer has also informed us that the COVID-19 vaccine can be stored for five days at plus two to eight degrees outside of ultra-cold chain, which is suitable especially at low level.
This means that the ultra-cold chain storage is only required at the national level and six zonal stores where the vaccines can be stored for longer period, the vaccines then will be transferred to lower levels using dry ices in isolated dry thermals when they are ready to be deployed."
Microsoft Launches Digital Vaccination Passport Plan with Global Healthcare Organizations
Microsoft is joining forces with tech companies and health organizations to begin development of a digital COVID-19 vaccination passport.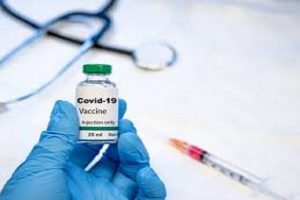 The digital vaccination passport will be made available worldwide and could become a new standard for international travel in the post-pandemic world.
The Vaccination Credential Initiative (VCI) is a coalition of leading tech companies and healthcare organizations seeking to enable transparent vaccination record passports.
Explaining the concept, the idea is that once you have a COVID-19 vaccination, you can carry a digital verification of the vaccination. The digital vaccination passport will enable one to travel, return to work and school, and complete other "normal" tasks currently restricted due to the COVID-19 pandemic.
VCI's vision is to empower individuals to obtain an encrypted digital copy of their immunization credentials to store in a digital wallet of their choice. Those without smartphones could receive paper printed with QR codes containing W3C verifiable credentials.
Microsoft is just one of the companies joining the VCI. Other tech companies include Oracle and Salesforce, who are joined by health organizations, including The Commons Project, The Mayo Clinic, and Safe Health.
Paul Meyer, CEO of The Commons Project Foundation, confirms that "The goal of the Vaccination Credential Initiative is to empower individuals with digital access to their vaccination records," using an open standard to protect privacy and begin to open the world back up.
Some County residents can add proof of COVID-19 vaccination to their iPhones.
The VCI will use the open SMART Health Cards specification, which is being developed as a short term solution "to enable a consumer to receive COVID-19 Immunization or lab results and present these results to another party in a verifiable manner."
The Vaccination Credential Initiative will work alongside the World Health Organization (WHO) to ensure the digital vaccination passport will eventually become available worldwide.
The introduction and rollout of a global digital vaccination passport are likely to prompt understandable pushback.
The privacy implications of such an initiative will come under scrutiny, with many arguing that they shouldn't have to disclose their vaccination to anyone, period. It is hard not to agree.
However, the flip side is that some countries may begin restricting entry based upon COVID-19 vaccination status, especially if the pandemic doesn't show any sign of abating.
Against a backdrop of increasing infection numbers and new COVID variants, countries may require travelers to present a valid digital vaccination passport before entry.
As not everyone will have a COVID vaccination (for whatever reason, but we're not getting into that), it could place additional and potentially unnecessary restrictions on regular people.
CAC to Deregister Inactive Firms after 10 Years
Alhaji Garba Abubakar, registrar general of the Corporate Affairs Commission (CAC), has said the Companies and Allied Matters Act (CAMA 2020) empowers the commission to deregister companies that have been inactive for 10 years.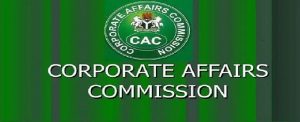 Speaking in Abuja recently, Alhaji Abubakar disclosed that many registered companies have been declared inactive for their failure to submit their audited financial returns or transactions.
He said CAC has provided the operational status of all registered companies, whether active or inactive, on its website and the inactive ones will be deregistered after 10 years.
The CAC boss said owners of inactive companies can also approach the CAC with the request to deregister such companies even before the 10-year window for CAC to delist them.
Though the total number of companies declared inactive was not revealed, he pointed out that the status of such affected companies has been posted on the commission's website.
Although he said no company has been delisted by the commission, the registrar said the implementation of CAMA 2020 is already in place after it was gazetted by the National Assembly in November 2020.