New Horizons to invest N500million on Universities
New Horizons, the world's leading ICT Training Institution has disclosed that it is investing the sum of N500, 000,000 (about $5Million) between now and December 2008 to upgrade the youth skills in ICT in several universities in Nigeria.
As revealed by the institution, some of the universities that will benefit from the project include: University of Ibadan (UI), Lagos State University (LASU), Babcock, Covenant, Crawford, Crescent, and Lead City. The fund, it said will be used in acquiring over 2,000 computer systems, software, and other training facilities in those universities.
Tim Akano , MD/CEO , New Horizons informed that the company is embarking on the project with the purpose of assisting the nation in meeting with her "Year 2020 Vision" which is basically geared towards making Nigeria one of the top 20 countries in the world. He said that Nigeria will become a world power, if she invests heavily on her citizens on ICT training even as he commended India, China, Malaysia, and Costa Rica for taking a similar path and the successful story they are able to tell today for taking that critical decision. He strongly believes that Nigeria will achieve its vision of becoming a world power before year 2020 if it also toes the same path. He further revealed that the initiative being pursued by New Horizons will involve training over 20,000 students on ICT Certification starting from September 2008 which said is by far the largest number an ICT training firm will be taking at once in the whole world.
Akano explained that New Horizons is partnering with the universities to provide the students the opportunity of acquiring much needed industry based ICT Certification skills that will make it easier for them to be employed in any part of the world and provide them with the skills to become technology entrepreneurs and wealth creators. These include the skill to create, produce and market hardware and software products and services as well as make it easier for them to integrate should they travel abroad. It is also aimed at boosting Nigeria's earning capacity in a knowledge-driven globalized world that will engender socio-economic development and prosperity.
Akano specifically mentioned the case of Edward C. Onyenweaku who he said was among the students trained by New Horizons at Babcock University but succeeded in getting three job offers before going for his NYSC. He also said that students would do courses on Software Programming, Multimedia, Networking, Microsoft, Oracle, CISCO etc. all in the hope to produce individuals like Bill Gates & Michael Dell.
It will be recalled that New Horizons recently organized an Infotainment seminar where more than 5000 youths attended and which Dan Forster (radio talk show host with Cool FM), and 9ICE (the popular musician behind the hit single "Gongo Aso") inspired the youths on the essence of living a productive professional live. The preferred ICT Centre also successfully organized a job fair at the National Stadium Lagos which attracted more than 10,000 people who trouped to tap limitless opportunities provided by the platform.
New Horizons is two- time winner (2006/2007) of the Best ICT Training Institution in West Africa (Direct Marketing Association of West Africa). 6 out of the best 10 instructors work with New Horizons (www.knowledgeadvisors.com ). They are also partners to Oracle WDP programme, CISCO Academy, and SUN JAVA Academy in Nigeria.
CSCS Sensitizes Financial Market Stakeholders on Cyber-Security
Central Securities Clearing System (CSCS) Plc, Nigeria's capital market infrastructure, sustains cyber-security advocacy as it sensitizes financial market participants on rising rate of cybercrime.
In a webinar organized by CSCS, financial market stakeholders, including bankers and capital market operators dialogued on innovative measures for preventing cybercrimes, dire need for increased campaign and exigency of collaborative investments to reign the rising rate of cybercrime.
The online event themed "Cyber Security and Information During the Pandemic" was lauded for its timeliness, as COVID-19 pandemic and attendant remote connections may have increased cyber-security risks in many organizations, particularly as the crime rate surges globally, with rising exposure of financial services institutions in Nigeria and the broader African continent.
The event which was widely attended with participants from the banking sector, capital market and public service, had Mr. Tobe Nnadozie (Divisional Head, Technology and Innovations, CSCS Plc), Mr. Bharat Soni (Chief Information Security Officer, GTBank Plc) and Mr. Ikechukwu Ugoji (Chief Information Security Officer, Interswitch Limited) as panelists.
Speaking on the event, Mr. Haruna Jalo-Waziri, the Chief Executive Officer, CSCS Plc, noted that "cybersecurity is a collective effort and everyone must play their role to preserve the integrity and sanctity of the financial market.
The pandemic and its attendant remote connections occasioned by business continuity and work-from-home protocols have increased exposures to cyber-security risks and some businesses may have suffered colossal losses due to cyberattacks since the pandemic.
More than ever, cyberattacks are like a double whammy at this challenging time when businesses are re-strategizing to adapt to the new normal and ensure sustainability."
Mr. Femi Onifade, the Chief Strategy Officer, CSCS Plc reiterated the CEO's perspective, noting that "a breach on any market participant's network may inadvertently expose the entire system, thus reinforcing why we must collaborate to prevent any vulnerabilities in the financial system and why all participants and stakeholders must take active and effective measures in ensuring and sustaining cyber-resilience."
While speaking at the event, Mr. Bharat Soni said, "new work culture has expanded remote activities and cloud capabilities to an unprecedented level, thereby making businesses more vulnerable to cyber-attacks such as online scams and phishing, disruptive malware, malicious domains amongst others.
Hence, the use of strong authentication for accessing networks would no longer be an option but a necessity." He concluded that "Awareness of the new realities of safe cyber practices need to be communicated to employees, partners and customers so that they can remain aware of the evolving cyber threat and how to best protect themselves and their organizations".
In the same vein, Mr. Ikechukwu Ugoji said, "over 90% of cyber breaches are facilitated by phishing email or social engineering attack and that every employee is a first-line of defence against incoming threats and employees must be made to understand their vital roles and responsibility in protecting the organization."
On his part, Mr. Tobe Nnadozie, posited that "the pattern of spend on cybersecurity shows clearly that organizations are making relevant investments to protect their systems and broader market, albeit sadly, lack of vigilance is the leading cause of breaches".
Muoghalu, Kukah Headline ARCAN Lectures
Association of Retired Career Ambassadors of Nigeria (ARCAN) has lined up a two-week long, five-lecture series to commemorate the 60th Independence Anniversary of Nigeria.
The lecture series scheduled to commence from Tuesday September, 22 through to Tuesday, October 6 2020 is themed Nigeria @ 60- The Journey So Far.
Dr. Kingsley Muoghalu, former Deputy Governor of Central Bank of Nigeria, CBN, and a presidential candidate during the 2019 presidential election is expected to kick off the lecture series on Tuesday. He speaks on the topic: Nationhood, Development and Democracy in Nigeria.
Other speakers include the highly revered Bishop Matthew Hassan Kukah who would be speaking on Thursday, September 24 on the topic: 60 years of Nigeria's Journey to Democracy: Hopes and Impediments.
Dr Vanessa Iwowo, an award-winning management scholar takes the stage on Monday 28 September, 2020 and she would dwell on the topic: [email protected]: Leadership, Democracy and the Politics of Identity.
Tuesday, 29th September, 2020  would be the turn of political activist and scholar Dr. Usman Bugaje to explore the topic: 60 years of Nation-Building: The Management of Our Diversity, Resources and Nation-Building.
Erudite scholar and specialist in International Relations, Prof W. Alade Fawole, is billed to speak on Tuesday 6th October, 2020 on the topic: Nigeria in International Affairs: Prognosis for the next Sixty Years.
The host, Ambassador Joe Keshi, said remarks would be made by an array of eminent Nigerians including ARCAN President, Amb J.K Shinkaiye, ARCAN's Doyen , Amb Ignatius C. Olisemeka and other eminent Nigerians and diplomats.
According to Keshi, "the series will review the state of our nation in the last 60 years and how the lofty dreams of our founding fathers of building a just and equitable nation where no man is oppressed can be truly attained.
"Additionally, it will review the impact of domestic policies on our foreign policy pursuits and engagement, and above all, offer a futuristic vision of what our foreign policy priorities in the next 60 years should be like," he said.
Ene-Obong, CEO of 54gene Selected as Endeavor Entrepreneur
Endeavor has welcomed a new entrepreneur into its global network; Dr. Abasi Ene-Obong of 54gene, was selected as an Endeavor Entrepreneur on September 17, 2020.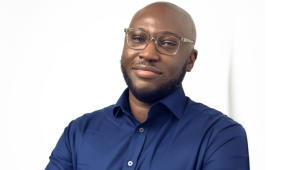 54gene is a health technology company whose mission is to advance precision medicine capabilities in Africa through research, advanced molecular diagnostics and clinical programs. 54gene joins 10 other Endeavor Entrepreneur-led companies in Nigeria, and over 1,300 in Endeavor's 37 markets across Africa, Latin America, Asia, Europe and North America.
Endeavor is a mission-driven organisation that is leading the global movement for high-impact entrepreneurs and their companies. Endeavor Nigeria selects, mentors and accelerates the best high-impact entrepreneurs in the region, supporting them to scale their companies and drive economic growth.
As well as 54gene, this year, Endeavor has welcomed the founders of Daystar Power, Migo and Kobo360 into its local and global network.
Africa is home to the most genetically diverse population in the world. However, less than 3% of the continent's genomic data is available for research purposes making it a potentially rich source of new genetic information used for medical discoveries.
54gene is solving this challenge and equalising the access to precision medicine through the advancement of the state of healthcare in Nigeria and on the continent. This is being achieved through local clinical research programs and advanced molecular diagnostics.
"54gene is a critical part of the continent's push to equalize access to precision medicine for millions of Africans. The rapid pace at which the company has scaled over the past year is testament to Dr. Abasi Ene-Obong's leadership, his drive and talented team.
He is an inspiration to other high-impact entrepreneurs in Nigeria and we are thrilled to welcome him into the Endeavor network." Says Eloho Omame, Managing Director & CEO of Endeavor in Nigeria.
Since launching in 2019, 54gene has scaled its operations in generating novel insights in human genetics research that will lead to high impact health discoveries. At the onset of the COVID-19 pandemic in Nigeria, 54gene raised funds to increase the country's testing capacity and launched mobile laboratories across 5 Nigerian states.
The company has raised $21 million in investment and also launched the African Centre for Translational Genomics (ACTG) to fund the study of Non-Communicable Diseases in 100,000 Nigerians.
In September of this year, the company announced a partnership with Illumina to establish a world class genomics facility in Lagos, Nigeria, which will help expand its sequencing-based research and molecular diagnostics offering.
Dr. Abasi Ene-Obong, CEO and Founder of 54gene, says, "It is an absolute honour to be selected as an Endeavor entrepreneur. We started 54gene to significantly improve the inclusion of African populations in global genomics research and I am glad to see our work is being recognised.
"Our mission is to continue driving innovation and change in research and I look forward to the opportunities that arise as a result of being supported by the global Endeavor network in expanding 54gene's impact globally."
Dr. Abasi Ene-Obong was successfully selected as part of a cohort of 9 entrepreneurs from 6 markets. With the recent addition of 54gene, Endeavor Nigeria now supports 17 entrepreneurs who lead 11 scale-up stage companies in Nigeria, spanning lifesciences, fintech, renewable energy, entertainment, logistics and retail.