Nextzon, Neptune Join Forces on Orbit Microfinance Application
Neptune Software Nigeria, a subsidiary company of Neptune Software PLC, United Kingdom has signed a landmark agreement with Nextzon Business Services Limited for the installation, configuration & implementation of its Orbit banking Solution for Microfinance banks in Nigeria.
Orbit Banking application, the highest ranked Microfinance Banking Solution in the world by CGAP review based in Washington DC, 2005-date, will be the software component of a simple, world class but cost effective ICT solution to Microfinance Banks in Nigeria based on Nextzon's venturing and outsourcing business models.
Microfinance Banks face a long list of challenges including the requirement to acquire industry standard software, recruitment of competent IT professionals, investment in network and hardware, IT governance challenges and the need to manage customers and meet other underlying business objectives. Nextzon Business Services Limited has reviewed these challenges and has come up with a winning strategy that will assist microfinance banks overcome them cost effectively.
"The initiative is breathtaking and is round about the first in the West African continent. The benefits are immense considering the fact that the solution suite is a complete package addressing all data processing issues, transaction processing, IT management, customized implementation and training, localized support, 24/7 availability, interface to payment networks including those that are local to Nigerian banks, and the possibility of sharing business ideas and user-group for the beneficiaries of this innovation", said Mr. George Agu, managing director of Neptune Software.
The Orbit Banking System was selected after a rigorous exercise including detailed assessment of over five world class microfinance solutions by highly qualified consultants. The choice of Orbit was influenced by its record in the Nigerian and wider African markets especially East Africa where it has demonstrated capability of handling complicated microfinance processes.
As part of the contract, Neptune shall supply modules of Orbit Core Banking System such as General Ledger, Deposit processing, Loans Processing, Report Wizard, Teller Processing, End of Day Processing, Relationship Information Management, Photographic and Signature Verifications among others.
Orbit has been installed in over 20 microfinance banks in Nigeria, ahead of this deal.
Mac Atasie, managing director/CEO, Nextzon Business Services, said at the signing ceremony that one key way they can achieve MFB objective is by selecting a compatible vendor who commands distinctive record in software development and implementation and at the same time has the various solutions that can be leveraged to mobilize customers, improve services and achieve the target bottom-line. "Our evaluation was thorough and we are in no doubt that Neptune's Orbit shall deliver on this strategic initiative," he said.
Orbit Banking System is a functionality-rich banking solution designed to deliver robust solutions to meet all the needs of modern micro banks and other microfinance institutions. Orbit is a relationship centered solution for retail banking services. It has been designed specifically to maximize the efficiency of retail banking. The Orbit Banking System comprehensively supports, Deposit Management, Loan processing including Group Lending, CBN Regulatory Reporting, EFASS, System Administration and Relationship Information Management.
Nextzon Business Services Limited was incorporated on March 7, 2005 to carry on business as a corporate venturing and management / business advisory company. It also assists businesses in operating at world class levels and is the custodian and manager of an emerging group of companies which are set to compete favorably and exploit the commercial opportunities in their various markets.
Jumia Partners Reckitt Benkiser, Nokia, Others to Enable Consumers Access Quality Products
Jumia has launched a Brand Festival campaign in partnership with top global brands such as Reckitt Benkiser, Unilever, Nokia, Intel, HP, Nexus, Hisense, Sharp, Samsung, Binatone, XIAOMI, ABSOLUT, Dettol, and Logitech.
The campaign which is scheduled to run from September 21st to 27th, will provide consumers access to top quality products directly from the manufacturers, eliminating all third parties, thereby reducing the cost of the products, which will enable consumers to save money.
Jumia Nigeria CEO, Massimiliano Spalazzi, said: "The aim of the campaign is to enable our consumers to save more money while getting the best quality products directly from the brand manufacturers. Consumers today are more conscious of the quality of the product they buy on Jumia, and at the same time want to save money while shopping.
In the wake of COVID-19, we have continued to strive to operate so that consumers can continue to stay at home, use e-commerce to shop, and stay safe in this trying time. We are proud to partner with Unilever, Nokia and other top brands as part of our commitment to provide customers easy access to quality products directly from the manufacturers at best prices.
Head of Key Accounts and e-Commerce at Reckitt Benckiser Nigeria Ltd, Afam Onwordi, stated that: "We have enjoyed a good and healthy relationship with Jumia in the last couple of years.
"As our fight in RB is making access to the highest quality hygiene, wellness and nourishment a right and NOT a privilege, we would therefore always seize the opportunity of every major event like this (Brand Festival) to reward our consumers with interesting offers and deals across our wide range of products."
Senior Business Manager at HMD Global, Emmanuel Ossai, said: "For us at HMD Global, the home of Nokia phones, we are very excited to be supporting Jumia on this festival for authentic brands in Nigeria.
"We have a commitment to continuously deliver value and believe that this partnership will afford Nigerians more opportunities to enjoy the beauty of quality hardware and the secure Android experience that we offer across our range of Nokia smartphones.
"Interestingly, we have new exciting devices that will be unveiled to our Nigerian customers in the coming weeks and we cannot wait for you to have a feel of hardware magic carefully combined with software excellence. So, keep watching this space."
TikTok Picks Oracle to Provide 'Secure' Cloud Tech
Enterprise software giant Oracle announced that it has been chosen to become TikTok's "secure" cloud technology provider.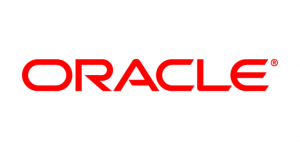 According to Oracle, this technical decision by TikTok was heavily influenced by Zoom's recent success in moving a large portion of its video-conferencing capacity to the Oracle Public Cloud.
Oracle's announcement comes after TikTok parent ByteDance last week said it will not be selling the video-sharing app's US operations to software giant Microsoft.
This after US president Donald Trump signed an executive order on 6 August, blocking all transactions with ByteDance in an effort to address "national emergency" issues.
On 14 August, the US president issued an order that gave ByteDance 90 days to divest the US operations of TikTok.
Since then, US companies such as Microsoft and Oracle have been lining up as potential buyers for the popular short video app.
As the trade war between the US and China rages on, the US government has accelerated its efforts to purge Chinese apps and technology companies that it deems untrustworthy.
Trump and his administration raised national security issues, alleging the Chinese-owned company will share sensitive user data with the Chinese government.
"TikTok picked Oracle's new Generation 2 Cloud infrastructure because it's much faster, more reliable, and more secure than the first generation technology currently offered by all the other major cloud providers," says Oracle chief technology officer Larry Ellison.
"In the 2020 Industry CloudPath survey that IDC recently released where it surveyed 935 infrastructure-as-a-service (IaaS) customers on their satisfaction with the top IaaS vendors including Oracle, Amazon Web Services, Microsoft, IBM and Google Cloud…Oracle IaaS received the highest satisfaction score."
"As a part of this agreement, TikTok will run on the Oracle Cloud and Oracle will become a minority investor in TikTok Global," says Oracle CEO Safra Catz.
"Oracle will quickly deploy, rapidly scale and operate TikTok systems in the Oracle Cloud. We are 100% confident in our ability to deliver a highly secure environment to TikTok and ensure data privacy to TikTok's American users, and users throughout the world.
"This greatly improved security and guaranteed privacy will enable the continued rapid growth of the TikTok user community to benefit all stakeholders."
Inq. Acquires Vodacom's Business in Nigeria, Others
inq. Holdings Limited, artificial intelligence service provider, has acquired Vodacom Business Africa's operations in Nigeria, Zambia and Cote d'Ivoire.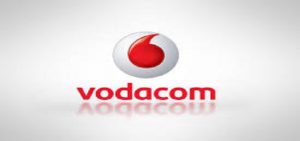 It plans further acquisition in Cameroon subject to regulatory approvals.
Mr. Valentine Chime, managing director, inq. Holdings Limited, said the 100 per cent acquisition of the Vodacom Business Africa's operations in the three countries was in pursuit of the company's dream of building pan-African network that will help in creating better future through digital solutions.
Domiciled in Mauritius, inq. Holdings Limited is a subsidiary of Convergence Partners Communications Infrastructure Fund, a fund dedicated solely to communications infrastructure and related services and technologies across Sub-Saharan Africa (SSA).
Formerly known as Synergy Communications, the latest acquisition has grown inq.'s regional footprint with operations in 12 cities in seven countries across Africa. It has existing operations in Botswana, Malawi and South Africa with an additional investment in Mozambique.
"Under the inq. banner the company will embark on the next phase of building a unified Pan-African cloud and digital service provider, bringing to market a very relevant suite of next generation technology solutions in the fields of Edge AI, SD-WAN/NFV and Cloud,"Chime said.
According to him, with operations in major African cities of Lagos, Abuja, Port Harcourt, Kano, Gaborone, Lusaka, Ndola, Blantyre, Lilongwe, Mzuzu, Abidjan and Johannesburg, the inq. team prides itself on global best practice methodologies customised to local customs in each of the 16 cities, covering different sectors including banking, oil and gas, fast moving consumer goods, mining, health, real estate, information technologies, public sector and logistics.
"Covid-19 has accelerated digital transformation, and inq. is perfectly positioned to deliver intelligent connectivity through seamless delivery of cloud and digital services and  technologies to our clients. We are about simpler, seamless solutions," Chime said.