NGX Plans Amending Rules to Woo Tech Firms
The Nigerian Exchange Limited has hinted at possible restructuring of the rules guiding its listings to attract more initial public offerings from Nigeria's tech companies in a bid to deepen the market with their relatively high valuations.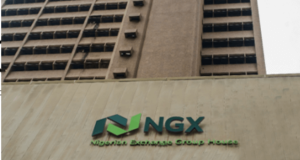 Between 2019 and 2021, five Nigerian companies have raised funding led by foreign venture capital firms making them unicorns – companies valued above $1bn.
Interswitch raised $200m from Visa in 2019, placing the company's value above $1bn.
Jumia Technologies listed on the New York Stock Exchange ignoring the local bourse on April 2019. It was valued at $1.67bn as of the close of trading on September 30.
Also, Flutterwave raised $170m in 2020 bringing its valuation to $1bn while Opay and Andela have secured $400m and $200m respectively to be valued $2.0bn and $1.5bn in 2021. The NGX inaugurated the Technovation conference to engage the blooming tech sector and its major players.
Responding to questions asked during a panel discussion at the virtual conference, divisional head of listings at NGX, Olumide Bolumole, stated that to enhance capital formation for tech firms and encourage them to list on the exchange, they were looking to tweak some rules that could form potential hindrances to the companies.
He said many of the listing rules required companies to be profitable for listing, but since tech firms were largely in their early stages, a requirement for profitability would be a major hindrance to them.
"That is something we are critically looking at and seeing if we can find another way of achieving that same metric or even doing away with it completely if the buy side does not care for that.
"The other area that we have seen is on corporate governance rules which may require some modifications.
"We are very intentional with having conversations about seeing how we can tweak things for tech companies.
"Financial reporting is another one. We have quarterly financial reports that International Financial Reporting Standards state, and there are many good reasons it exists that way.
"Maybe, there is an alternative way that we could deal with that within the contexts of the legal requirements of Nigeria and where there are specific opportunities for modifications."
Bolumole revealed that the exchange intended to give its input in the startup bill and also help the high net worth institutional and retail buy side in the valuation of tech companies.
CBN Alerts Public of Fake e-Naira Twitter Handle
The Central Bank of Nigeria (CBN) has warned Nigerians to beware of fake social media handles of eNaira.
President Muhammadu Buhari, launched the central bank digital currency, called eNaira, on Monday.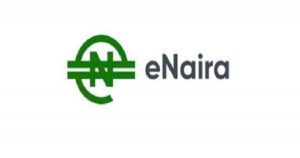 To access the eNaira, users have to download the 'speed wallet', which allows users to conduct transactions with speed and ease. It is the digital storage that holds the eNaira and is held and managed on a distributed ledger.
In a statement on Wednesday, the apex bank said impostors are already defrauding people.
"Following the formal launch of the eNaira on Monday, October 25, 2021, the attention of the Central Bank of Nigeria (CBN) has been drawn to criminal and illegal activities of some individuals and a fraudulent Twitter handle, @enaira_cbdc purported to belong to the Bank.
"The impostor handle and fraudulent persons have been posting messages related to the eNaira with the intent of wooing unsuspecting Nigerians with claims that the Central Bank of Nigeria (CBN), among other falsities, is disbursing the sum of 50 Billion eNaira currency.
"These impostors are bent on defrauding innocent and unsuspecting members of the public through the links attached to their messages for application to obtain eNaira wallets and become beneficiaries of the said 50 billion eNaira currency.
"For the avoidance of doubt, the Central Bank of Nigeria (CBN) is not the owner of that Twitter handle (@enaira_cbdc) and indeed suspended its presence on Twitter following the Federal Government's Ban.
"In effect, the Bank is not disbursing eNaira currency to citizens. To this end, members of the public are hereby warned to be wary of fraudsters who have resolved to take advantage of unsuspecting Nigerians.
"Members of the public should always endeavor to seek clarifications on information about the eNaira either by visiting the eNaira website: www.enaira.gov.ng or calling the eNaira contact centre on 080069362472 or visiting any CBN Branch nearest to them.
"For clarity, the current official social media handles of the eNaira are: www.facebook.com/myenaira; www.instagram.com/myenaira and www.youtube.com/myenaira
"Any suspicious activity by members of the public should be reported to the CBN using [email protected] or to relevant law enforcement agencies.
CBN Targets 25,000 Women, Youths in Fresh Push
In its drive to ensure the Digital Financial Inclusion, DFI, of women and youth across Nigeria, the Central Bank of Nigeria, CBN, has targeted 25,000 among the two group for immediate outreach.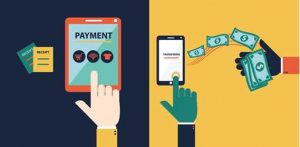 The bank and its stakeholders are billed to engage target groups in selected States in order to facilitate their economic empowerment and inclusion.
A statement from the CBN noted that the programme also aims at implementing the Bank's framework for advancing women's financial inclusion in Nigeria and improve access to financial products and services amongst vulnerable segments of the Nigerian society.
The digital financial inclusion drive scheduled to commence from Gombe State, on Monday, November 1  through to Friday, November 5, is the first of six engagements expected to cut across states with high numbers of financially excluded women and youth.
The statement identified Bayelsa, Ebonyi, Jigawa, Niger and Oyo as the other states with high populations of vulnerable financially-excluded women and youths.
It added that those who fall into these groups are expected to benefit from the drive throughout the rest of the year.
According to the CBN, the drive is expected to, among other things, improve financial literacy and build awareness on the benefits of the use of digital financial services and contribute to increased access to payments, savings and credit enhancement opportunities for rural women and youth across the country leveraging digital platforms.
Similarly, it is expected to promote the uptake of other financial products and services amongst women and youth including insurance, pension and capital market products through agents.
The DFI drive for women and youth in Gombe State will hold across Biliri, Kaltungo, Akko, Yemaltu Deba and Dukku Local Government Areas and specifically create awareness on the Central Bank Digital Currency and its benefits, credit enhancement schemes of the Government and other financial products and services.
The target for the drive is to reach at least 25,000 women and youth across the State.
Meanwhile, a recent report published by McKinsey Global Institute highlighted the critical importance of women's financial inclusion to global GDP growth and notes that if countries in Africa can focus on closing gender gaps in their respective jurisdictions, the continent could add $316 billion or 10 percent to GDP in the period to 2025.
Nigeria currently has a National Financial Inclusion rate of 64.9%, and a financial inclusion gender gap of 8% and proposes to achieve 93% overall financial inclusion and close the gender gap in access to finance by 2024.
According to the 2020 A2F survey by Enhancing Financial Innovation and Access in Nigeria (EFInA), only 26% of adult women and 27% of youths in Gombe State have access to one form of financial product or service.
In addition to reducing the high statistics on women's exclusion, the CBN's digital financial drive is also expected to help curb restiveness amongst the youth population by exposing them to economically viable ways of improving their livelihoods and ensure that they understand the need for safety of their funds protected within formal financial institutions.
Heritage Bank Partners Next Titan, Sustains Entrepreneur Support with N15m
In a bid to ensure that entrepreneurial goals of the Nigerian youths are achieved, Heritage Bank Plc, Nigeria's most innovative service banking provider, in collaboration with The Next Titan is set to further invest N15million on viable Nigerian entrepreneurs.
Tagged "Uncaged," The Next Titan season-8 is Nigeria's foremost Business Reality TV Show where contestants compete by carrying out weekly business tasks and challenges around the city of Lagos for 10 weeks on television, and with weekly evictions in the boardroom by the judges.
During the event Premier yesterday, of the over 20, 000 participants who applied 18 contestants emerged of the 75 individuals who made it through auditions from six major cities in Nigeria which are Abuja, Kano, PH, Enugu, Ibadan, and Lagos after the Boot Camp.
At the end, amongst the contestants the brightest and most talented young Nigerian who possesses entrepreneurial acumen after grooming through rigorous tasks, boardroom processes, and mentorship will cart away with the grand prize of N15million, while the top 1000 contestants with good business ideas, and those whose businesses are already registered, will receive N3 million in funding.
Speaking at the Next Titan Premier in Lagos, Ifie Sekibo, MD/CEO of Heritage Bank, stated that the financial institution has continued to make seamless efforts to demonstrate its commitment towards developing and positioning youths to create jobs for themselves and others, as contributors to the socio-economic development of Nigeria.
Dike Dimiri, divisional head, Product Management & Inclusive Banking, who represented Sekibo stated that Heritage Bank was committed to promoting Nigeria's foremost Business Reality TV Show, Next Titan for its sustenance to create opportunities for entrepreneurs.
He disclosed that Heritage Bank was set to unveil a product that would be used to enhance entrepreneurial drive of over 20, 000 participants involved in both current and past auditions.
Speaking earlier whilst addressing the 75 contestants during the Boot Camp, Ozena Utulu, Ag. group head, Corporate Communications of Heritage Bank, emphasized the need for the entrepreneurs to be service oriented, able to evolve, be innovative and social media savvy.
Speaking at the Premiere for the commencement of Season-8, the Executive Producer, The Next Titan, Mide Akinlaja explained that the importance of the show lies in igniting entrepreneurial spirit and showcasing the possibility of entrepreneurship in transforming lives with just an idea that could be scaled to greatness in the market and with Nigeria's population.
He further stated, "Apart from the success stories of the previous winners of the show which have been phenomenal, the Next Titan being on national television has also positively impacted on the generality of other young people who are the viewers who have shared their testimonies regarding the programme causing a paradigm shift in their mind-sets to moving from job -seekers to jobs-creators."