NigComSat-1R, Nigeria's Only Satellite to Expire in 7 Years
NigComSat-1R, Nigeria's only communications satellite will outlive its usefulness by 2026, meaning that the satellite will expire by then.
Recall that NigComSat-1, was designed and built by the China Great Wall Industry Corporation (CGWIC) at a cost of $400m.
The satellite (NigComSat-1) which was put in the orbit in May 2007, was de-orbited in November 2008 following the development of power fault.
It was replaced in December 2011 with NigComSat-1R by the same company.
This NigComSat-1R, Nigeria Communications Satellite Limited, managers of the satellite, has said will expire in the next seven years.
Mr Raji Kolawole, executive director, Engineering Services at NigComSat Limited, at the company's resellers and channel partners at its Resellers Forum in Abuja, however said that the company was exploring avenues to acquire two more satellites as the government had directed it to explore private sector sources for the funds required for the construction of the additional satellites.
He said if properly utilised, the communications satellite also had the capacity to help the country to check the incidents of kidnapping and terrorism, which had become endemic in recent times.
Kolawole said, "The present satellite has about seven years to the end of life. For business continuity, we are collaborating with the private sector to acquire two additional satellites.
"The reason the Federal Government declared NigComSat1R as a national priority project is because of the navigation overly on our satellite, which basically is for security purposes, to curb kidnapping, terrorism and the likes.
"Now at the moment, we are working with security agencies to use the satellite to curb incessant kidnapping around the country."
NigComSat-1R with a lifespan of 15 years, was launched into the orbit on December 19, 2011.
Terrorism Tag: Buhari Berates Nigerians, Backs Pantami   
President Muhammadu Buhari has reacted to the backlash against Isa Pantami, minister of Communications and Digital Economy and declared support for the embattled minister.
Pantami was recently linked to terrorists' organisations like Al-Qaeda and Taliban due to his past radical preachings.
Following the emergence of his past, Nigerians have been calling for his sack and prosecution.
Pantami, however, distanced himself from such extremist groups.
He also admitted making such controversial comments but claimed his perception has changed.
Responding, Buhari berated Nigerians for their harsh disposition towards Pantami and some public officials.
He stated this in a statement signed by Garba Shehu, his spokesman.
The statement reads: "Today, there is an unfortunate fashion in public discourse that makes leaders in politics, religion, and civil society liable in the present for every statement they have ever made in the past – no matter how long ago, and even after they have later rejected them.
"This insidious phenomenon seeks to cancel the careers of others on the basis of a thing they have said, regardless of when they said it.
"The Minister of Communications and Digital Economy, Dr Isa Ali Ibrahim Pantami is, currently, subject to a "cancel campaign" instigated by those who seek his removal. They do not really care what he may or may not have said some 20 years ago: that is merely the instrument they are using to attempt to "cancel" him. But they will profit should he be stopped from making decisions that improve the lives of everyday Nigerians.
"The Minister has, rightly, apologized for what he said in the early 2000s. The views were absolutely unacceptable then, and would be equally unacceptable today, were he to repeat them. But he will not repeat them – for he has publicly and permanently condemned his earlier utterances as wrong.
"In the 2000s, the Minister was a man in his twenties; next year he will be 50. Time has passed, and people and their opinions – often rightly – change.
"But all discerning Nigerians know this manufactured dispute is nothing to do with the Minister's prior words, but solely concern his actions in the present.
"This Administration is committed to improving the lives of all Nigerians – and that includes ensuring they are not over-charged or under-protected for those services on which modern life depends.
"The Minister has been leading the charge against illegal data deductions and pricing; he has revolutionized the government's virtual public engagement to respond to COVID-19 and save taxpayers' money; he has established ICT start-up centres to boost youth entrepreneurship and create jobs; he has changed policy to ensure locally produced ICT content is used by ministries, starting with his own; and he has deregistered some 9.2 million SIMs – ending the ability for criminals and terrorists to flagrantly use mobile networks undetected. In two short years, Minister Pantami has driven the contribution of the ICT sector to the GDP to more than 18 percent, making it one of the top two playing a critical role in the emergence of the economy from the COVID 19-induced recession.
"In putting people first, the Minister and this administration have made enemies. There are those in the opposition who see success and want it halted by any means. And there is now well-reported information that alleges newspaper editors rebuffed an attempt to financially induce them to run a smear campaign against the minister by some ICT companies, many of which do indeed stand to lose financially through lower prices and greater consumer protections. The government is now investigating the veracity behind these claims of attempted inducement, and – should they be found to hold credence – police and judicial action must be expected.
"The Administration stands behind Minister Pantami and all Nigerian citizens to ensure they receive fair treatment, fair prices, and fair protection in ICT services."
NCC Provides Insight Over PoC Trial License Application
Nigerian Communications Commission (NCC) has stated that the Proof of Concept (PoC) trial license shall only be granted to Original Equipment Manufacturers (OEMs)/Vendors, or Operators in conjunction with their Original Equipment Manufacturers (OEMs).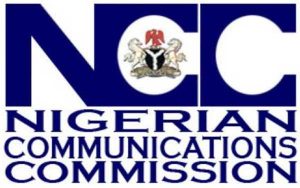 The telecom operator said that the trial period will not exceed the period of three months, effective from the date of approval and on a non-commercial basis.
NCC recently said in a public notice titled: Proof of Concept (PoC) Trial License that the emergence of new technologies and services has no doubt resulted in increased demand for different Spectrum requirements.
The NCC added that in furtherance with international best practices, Equipment for Proof of Concept (PoC) must be "Type-approved" by the Commission.
While urging the general public and the Communications industry, in particular, to note these clarifications and be guided accordingly, the Commission warned that appropriate Spectrum fees must be paid in accordance with the Commission's regulations.
Audiomack Partners MTN to Bring Music Streaming to Over 76m Subscribers @ Zero Data Cost
Audiomack has partnered with MTN Nigeria to unveil the Audiomack+MTN Data Bundle program, which offers MTN subscribers tailored data bundles for streaming unlimited music and accessing content on Audiomack free of data charges.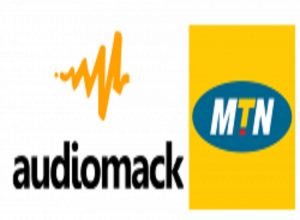 The partnership will see MTN subscribers gain free access to Audiomack's streaming service via their mobile devices on weekly and monthly subscriptions. The weekly plan offers 1.2GB + Free Audiomack at N270 while the monthly plan offers 2.5GB + Free Audiomack at N550.
Commenting on the partnership, Dave Macli, ceo & co-founder of Audiomack Africa said, "At Audiomack, we recognise the importance of access to quality music, and this coupled with Nigeria's vibrant music industry has influenced this partnership.
"This relationship not only allows us to create shared value for MTN subscribers by delivering the best musical experiences but also enables us to further connect with the Nigerian music fans."
Charlotte Bwana, head of Business Development and Media Partnerships for Audiomack Africa described the partnership as a reinforcement of Audiomack's commitment towards democratising music streaming, a mission from which MTN subscribers will greatly benefit from.
"High data costs are one of the barriers to music streaming and we are glad to be partnering with Africa's leading telecommunications company to provide the Audiomack+ Data Bundle.
"We are truly excited to offer the best and hottest new musical tracks—a mix of real-time trending, top charts, and expertly-curated playlists to MTN subscribers."
Also speaking, Srinivas Rao, chief digital officer, MTN Nigeria said, "Collaboration is not just rhetoric for us; it is the guiding philosophy behind everything we do.
"We are good together. We recognize the growing need of our customers to have more options to access entertainment and have partnered with Audiomack to offer them an uninterrupted stream of the best, newest and most diverse music selections."
With millions of monthly active users in Nigeria, Audiomack continues to demonstrate its commitment to moving music forward across the region by providing accessibility for all.