Nigeria Heading Towards Bankruptcy, Says Sanusi
Muhammad Sanusi, emir of Kano, has said that Nigeria is on the threshold of bankruptcy following unfavorable economic policies.
Speaking at a workshop the office of the accountant-general of the federation organised at government house, Kano, the emir opposed subsidizing petroleum products and electricity tariff.
He advised President Muhammadu Buhari's administration to take a different stance, saying for 30 years, successive governments "have had this project called petroleum subsidy".\
He said the time had come to stop subsidy so as to save the nation's economy.
"We are heading to bankruptcy… what happened is that the federal government pays petroleum subsidy, pays electricity tariff subsidy, and if there is rise in interest rates, federal government pays," he said.
"What is more life threatening than subsidy that we have to sacrifice education, health sector and infrastructure for us to have cheap petroleum.
"If truly President Buhari is fighting poverty, he should remove the risk on the national financial sector and stop the subsidy regime which is fraudulent."
Sanusi asked Buhari to tell Nigerians the fact about the economic situation and also act quickly on this.
President Buhari
"Since I have decided to come here, you have to accept what I have said here. And please, if you do not want to hear the truth, never invite me," he said.
"So, let us talk about the state of public finance in Nigeria. We have a number of very difficult decisions that we must make, and we should face the reality. His Excellency, the president, said in his inaugural speech that his government would like to lift 100 million people out of poverty, it was a speech that was well received not only in this country, but worldwide.
"The number of people living with poverty in Nigeria is frightening. By 2050, 85 percent of those living in extreme poverty in the world will be from the African continent. And Nigeria and the Democratic Republic of Congo will take the lead.
"Two days ago, I read that the percentage of government revenue going to debt services has risen to 70 percent. These numbers are not lying. They are public numbers. I read them in the newspapers. When you are spending 70 percent of your revenue on debt servicing, then you are managing 30 percent.
"And then, you continue subsidising petroleum products; and spending N1.5 trillion per annum on petroleum subsidy! And then we are subsidizsng electricity tariff. And maybe, you have to borrow from the capital market or the Central Bank of Nigeria to service the shortfall in the electricity tariff, where is the money to pay salaries, where is the money for education, where other government projects?"
Sanusi is known for speaking his mind, even when highly-placed government officials are involved.
In 2014, ex-President Goodluck Jonathan suspended him months after he raised the alarm that $20 billion was unaccounted for under the government of Jonathan.
Presently, the monarch is having a running battle with Abdullahi Ganduje, governor of Kano, who broke the emirate led by Sanusi into five, appointing four new emirs while the state anti-graft agency also probed the monarch and recommended his suspension.
FIRS Slams N50 Stamp Duty on ATM Printouts, Some WhatsApp Messages
Nigerians will now pay stamp duties on WhatsApp messages, SMS, and messages via any electronic platform acknowledging receipt of funds, according to Federal Inland Revenue Service (FIRS).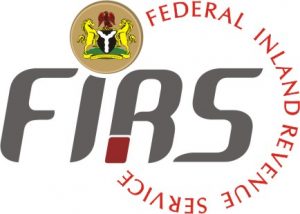 Muhammad Nami, executive chairman of FIRS in a on the tax agency's website, said "Any electronic receipt for, or electronic transfer of, money deposited with any bank or with any banker in any type of account of an amount from N10,000 upwards shall attract a singular or one-off duty of the sum of N50.
"Stamp duty upon receipt (written, printed or in electronic form) for transactions between corporate bodies or between a corporate body and an individual, group or body of individuals, which amounts to N10,000 and above, shall be denoted by payment of N50 per receipt to the service."
The FIRS circular also stated that stamp duties will be paid on "POS receipts, fiscalised device receipts, Automated Teller Machine (ATM) print-outs."
The circular went further to categorically state that all receipts, either printed or electronically generated, or any form of electronic acknowledgement of money transactions, will attract the stamp duty of N50.
The agency also clarified that it is the only body authorised to collect such duties because "the Federal Inland Revenue Service is the only competent authority to impose, charge, and collect duties upon instruments specified in the schedule to this act if such instrument relates to matters executed between a company and an individual, group or body of individuals."
The instruments subject to charge, as listed in the circular, include; fixed duty instruments such as Power of Attorney, Certificate of Attorney, Proxy forms, Appointment of receivers, Memorandum of Understanding, Joint Venture Agreements, Guarantors form, Ordinary agreements and Receipts; and Ad-valorem instruments such as Tenancy or lease agreements, legal mortgage or debentures, Sales agreements and Deed of assignments.
Coronavirus – Is the Worst over for Nigeria or Just the Tip of the Iceberg?
By Lukman Otunuga, Senior Research Analyst at FXTM

Africa's largest economy expanded by 1.87 percent in the first quarter of 2020, bucking the global trend of recessions triggered by the coronavirus pandemic. For comparison's sake, the performance represented a contraction by 0.68 percent compared to the 2.55 percent growth rate recorded in the Q4 2019 and 0.23 percent, when compared to 2.10 percent growth witnessed in Q1 2019.
What does this performance mean?


Nigeria rolled with a succession of devastating punches in the first quarter. The country's resilience against tumbling Oil prices and the negative impacts of COVID-19 not only beats expectations, it wins a round during which other larger and developed economies lost growth and confidence on a massive scale. 
The US economy contracted by minus 5.0 percent while GDP in the UK shrank by two percent. In the Eurozone, the economy declined by minus 3.8 percent. Tragically, all those regions had high infection and mortality rates along with forced and extensive lockdowns.

While Nigeria has not escaped the spread of coronavirus, at 8,915 infected and 259 deaths at the time of writing, the virus' economic impacts were constrained relative to other regions.  

Could the worst be over for Nigeria as global Oil prices recover and economies relax lockdown measures amid gigantic stimulus from central banks? As the worldwide economy slowly gets back on its feet, Nigeria could be strongly positioned for a quicker-than-expected recovery, at least on the basis of Q1 data.  

On the downside, uncertainty abounds. The negative impacts of the coronavirus pandemic, low Oil prices and slowing global growth may be felt across the economy for the rest of the year. 

The Naira remains exposed to negative shocks, foreign exchange reserves have fallen to $33.4 billion and inflation has jumped to 12.34 percent in April 2020, the highest since April 2018, meaning the Central Bank of Nigeria may have little room for maneuver.

Concerns over a coronavirus driven economic recession has prompted the CBN to reduce the Monetary Policy Rate (MPR) to 12.5 per cent, from 13.5 per cent in May. Although lower rates may promote economic growth, this may come at the expense of rising inflationary pressures. Given the current uncertainty around Oil prices, the priority may be to boost consumption and continue diversifying the economy.

Oil prices going sub-zero earlier this year should be another major wakeup call about the importance of diversifying away from Oil dependence to other sustainable sources of growth. 

Economic data over the coming weeks will be critical in assessing whether Nigeria was able to weather the tornado of domestic and external risks in Q1. I'm watching for data from the banking sector on credit reports in June. Inflation and labour force numbers are also set for release and are significant benchmarks of economic health. Any serious deterioration or unexpected strengths in these numbers could set the tone for the second half of the year. 

The country's outlook will also be affected by developments around the 2020 state budget which was already revised down to 10.52 trillion Naira. 

It's important for investors to avoid either irrational euphoria or unreasonable negativity under the circumstances. While the Q1 GDP data may offer some semblance of hope, especially in comparison to other major economies, Nigeria is certainly not out of the woods yet. 

Fears around a second wave of coronavirus rattling the global economy may put Oil prices underwater again, rekindling recession fears. Then again, as the virus curves flatten in key economies, growth and recovery are just around the corner. 

In conclusion, one thing is for sure; any recovery scenario would be supported by Nigeria's resilience and growing economic diversification.
Access Bank Begin Loan Disbursement to Nigerian Health Sector
Access Bank Plc s set to release loans through the Central Bank of Nigeria (CBN) credit support scheme to ramp up the capacity of Nigeria's pharmaceutical and healthcare industries.
The loan scheme is part of a six-point palliative by the Central Bank of Nigeria, of which Access Bank is a participating financial institute (PFI).
The Bank is reaffirming a long-held and proven stance on fostering sustainable development across the country.
This has become necessary as the country continues to tackle the evolving crisis of the Coronavirus pandemic.
The palliative scheme was developed to provide funding to indigenous pharmaceutical companies and other organizations in the healthcare value chain, enabling them to increase capacity to meet the increasing demand for healthcare arising from the pandemic.
Nigeria's healthcare product manufacturers, including pharmaceutical drugs and medical equipment; healthcare service providers/medical facilities – hospitals/clinics, diagnostic centres, laboratories, fitness and wellness centres, rehabilitation centres, dialysis centres, blood banks, et cetera, are eligible to access loans to enhance local drug manufacturing, increased bed count in hospitals across the country, funding of intensive care units as well as training, laboratory testing, equipment, and Research & Development.
The loan's Interest rate is set at a maximum of 5.0% per annum (all-inclusive) up to 28th February 2021, making it more accessible to a larger percentage of the sector. Thereafter (from 1st March 2021), interest on the facility shall revert to 9% per annum (all-inclusive