Nigeria Innovation Summit '17 To Discuss Tech, Innovation for Economic Transformation
Nigeria Innovation Summit, an annual event that brings together stakeholders from different sectors of Nigeria's economy to share ideas, trends, and opportunities around technology, innovation and entrepreneurship development in Nigeria, is scheduled to hold from September 7-8, in Lagos.
The Summit, according to Emerging Media the organizers, seeks to promote the need for Nigeria to become more innovative and apply innovation across all sectors to drive economic growth and sustainable development through emerging technologies, research & development, entrepreneurship, commercialization and investments as key drivers of an innovation ecosystem.
Speaking on the need for such Summit at this time, Mr. Kenneth Omeruo, MD/CEO, Emerging Media said, "Nigeria has the potentials to be a global economic power if we embrace and invest heavily in technology and innovation. Every sector in Nigeria's economy needs disruptive ideas driven by technology. Right now we are nowhere in the global innovation index and the world is moving at a very high speed. It is instructive to note that Tunisia ranked 45th and Morocco 50th as the only African countries mentioned in the 2017 Bloomberg Innovation Index, which scores economies using factors including research and development intensity and the concentration of high-tech companies. South Korea, Sweden, Germany, Switzerland, Finland are the top five countries in that index. I think there is so much to learn from these countries. We should be implementing policies and investments that will encourage technology, innovation and entrepreneurship in Nigeria. The Nigeria Innovation Summit 2017 is offering a platform to engage stakeholders across all sectors on the need for such."
He further emphasized the urgent need for Nigeria to invest in innovation, research and technology development, in order to become an innovation-driven nation and hence, improve in the Global Innovation Index ranking, attract foreign investments and boost the economy and life of the people.
The 2017 Summit under the theme 'Transforming Nigeria's Economy through Technology, Innovation and Entrepreneurship', Mr. Omeruo said, provides opportunities for the 36 States, Ministries, Departments and Agencies of Government as well as Corporate bodies to showcase their agenda for digital transformation and innovation agenda.
He described the Summit as a platform that creates awareness on the need for Open Innovation in Nigeria where the government, industries across all sectors, academia, entrepreneurs collaborate to solve the problems of economic growth in Nigeria.
Also speaking, Mr. Tony Ajah, the Director of Nigeria Innovation Summit (www.innovationsumit.ng), said that the 2-day Summit will feature Keynote Speeches, Panel Discussions, Exhibitions, Workshops, and the Nigeria Innovation Awards. The expected delegates for the Summit are Government Representatives, International Organisations, Investors, Business leaders, CEOs of Companies and Organisations, Innovators, Academics, Start-ups and Entrepreneurs.
The Summit Sessions will cover sub-topics as: How to transform the challenging economy in Nigeria through Technology, Innovation and Entrepreneurship; How Nigeria can build a sustainable Innovation Ecosystem and become more Innovative; Exploring the Concept of Open Innovation; Innovation in Telecommunications, Infrastructure Development and the Mobile Ecosystem; Innovation in the Manufacturing Industry and Innovation through Emerging Technologies; Big Data, Data Centres, Cloud Computing, IoT, Wearable Technologies, Cyber-security, Robotics, Virtual Reality and Smart Cities.
Other areas are Innovation in Power and Renewable Energy; Innovation in Oil and Gas; Agriculture; Banking, Finance, Funding and Investment; e-Commerce Industry; Small Businesses, Start-ups, Entrepreneurship Community; the Academic Community; Public Health and the Health Industry and Innovation in Media, Public Relations, Social Good and the Entertainment Industry.
Over 400 delegates are expected to attend this year's Summit. And the Summit offers organizations a platform to connect with these top decision makers, cutting across all sectors of Nigeria's economy.
"We have confirmed international participation from the following organizations: International Society for Professional Innovation Management (ISPIM) UK, Research Institute for Innovation and Sustainability (RIIS), South Africa, African Innovation Foundation and great support from Ideation International Inc., USA, and the Israel Start-up Network.
Delegates for this year's Summit will learn from leading innovation ecosystems around the world and from innovation experts who will facilitate the sessions. "The States have an opportunity to showcase and promote her innovation at the Summit. So, we urge them to visit www.innovationsumit.ng for more details.
We are proud to announce CIHAN Group, operators of Digitalprwire as our official Media and PR Agency for this year's Summit. We have seen their robust and disruptive work and platform for digital innovation in Africa and are convinced of a great outcome working together.
COVID-19: Discos Gift Nigerians 2 Months Free Electricity
Association of Nigerian Electricity Distributors (ANED), the umbrella body of Electricity Distribution Companies, otherwise DISCOS, said, that they were in support of proposal by the National Assembly and the Federal Executive arm of government that Nigerians should get two months of free electricity.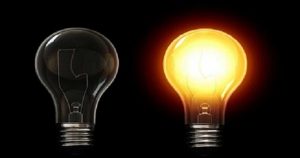 ANED, stated that modalities for the free power would be worked on and made public in due course.
Sunday Oduntan, executive director, ANED, in a statement issued in Abuja said, "The electricity distribution companies recognise the challenging effects of the coronavirus on the economic and daily lives of our customers.
"In fulfillment of our commitments to the nation, we hereby align ourselves with the efforts of the National Assembly and the Federal Executive to mitigate the hardship that is currently being borne by our customers and other citizens all over the country."
Oduntan added, "We are committed to working with them to ensure more efficient power supply within this difficult period, as the nation battles with the ravages of COVID-19.
"We are also completely aligned with the plans to ensure palliative measures, including free electricity supply to all Nigerians for two months, to make life easier, during the lockdown period. Details of implementation to come soon."
He reiterated the commitment of the Discos to improving service delivery to the nation during the period of the coronavirus pandemic and thereafter.
Afreximbank Finishes Strong, Passes $1 bn Income Mark
The African Export-Import Bank (Afreximbank) finished the 2019 financial year on a strong footing, thus surpassing the $1 billion income mark.
The regional bank made the disclosure on Wednesday in Cairo where it released its audited financial statements for the year ended 31 December 2019.
The financial statements showed a 29.7 per cent growth in gross income, which reached $1.1 billion in 2019 compared to $813.9 million 2018, putting the Bank above the $1 billion mark for the first time.
The bank posted a comprehensive income of $324.2 million.
The results, which reflected a net income of $313.3 million, 14.3 per cent increase over the 2018 performance of $275.9 million, were achieved mainly due to higher operating income of $622.5 million compared to $489.8 million in 2018.
Afreximbank's total assets grew by 7.6 per cent from $13.42 billion on 31 December 2018 to $14.44 billion as at 31 December 2019, explained mainly by the solid growth in net loans and advances.
Commenting on the bank's performance, the President, Prof. Benedict Oramah, expressed satisfaction with the results, noting that the performance exceeded strategic plan targets despite a global operating environment characterized by economic uncertainties.
He said that the Bank had "continued to deliver the objectives of its current five-year strategic plan, dubbed IMPACT 2021, by prioritizing initiatives aimed at promoting and financing intra-African trade."
Addressing concerns about COVID-19, whose emergence early in 2020 has raised concerns about a global recession, he said that Afreximbank was taking necessary steps to manage the impact, particularly on the loans and advances from customers that may be impacted, adding, "Afreximbank is making arrangements to support its member countries in need."
Scientists Claim Discovery of Ivermectin, Drug that Kills COVID-19 in 48 Hours
Scientists in Australia have claimed to have found Ivermectin, an already existing drug that kills COVID-19 in the laboratory within 48 hours.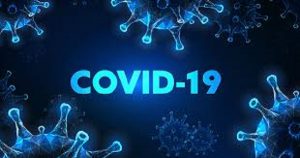 Ivermectin, is used to treat head lice and is available all over the world.
Researchers at Monash University claimed that a single dose of Ivermectin stops the SARS-CoV-2 virus growing in cell culture.
But the research is in its early stages and Ivermectin, an anti-parasitic drug, has not yet been tested on persons infected with COVID-19.
According to British tabloid Daily Mail, the next step is for scientists to determine the correct human dosage, to make sure the level used in vitro is safe for humans.
The scientists warned that it could take at least a month before human trials start.
'We found that even a single dose could essentially remove all viral RNA (effectively removed all genetic material of the virus) by 48 hours and that even at 24 hours there was a really significant reduction in it,' Daily Mail quotes Monash Biomedicine Discovery Institute's Dr Kylie Wagstaff as saying.
He added: "In times when we're having a global pandemic and there isn't an approved treatment, if we had a compound that was already available around the world then that might help people sooner.
"Realistically it's going to be a while before a vaccine is broadly available.'
The study is the work of Monash Biomedicine Discovery Institute and the Peter Doherty Institute of Infection and Immunity.
Ivermectin was discovered in 1975 and came into medical use in 1981.
It is on the World Health Organization (WHO's) List of Essential Medicines, the safest and most effective medicines needed in a health system.
The wholesale cost in the developing world for the tablets is about US$0.12 for a course of treatment.
Ivermectin is available around the world in its trade names Stromectol and Soolantra cream.
It has been used since the 1980s to treat and prevent diseases related to parasites in humans, pets and livestock, and works by paralysing invertebrate parasites.
Ivermectin is also a second-line treatment for scabies.
The pharmaceutical company that makes Ivermectin, MSD, has also been donating the drug to developing countries to treat the parasitic diseases river blindness and elephantiasis for the past 30 years.
When used at the recommended dose, Ivermectin is generally well tolerated. Some of the common side effects include diarrhoea, nausea, dizziness and drowsiness.