Nigeria Needs To Have More Innovation Clusters To Scale- Gbemi Akande
By chukwuemeka fred agbata
It has always been said that Nigeria needs to develop many innovation hubs to give the teaming youths who are interested in joining the tech industry an opportunity to express themselves.
I recently met with Gbemi Akande, co-founder, Glasslab.ng, at Dubai, and he shared his thoughts on the relevance of having innovation hubs around the country.
Gbemi has been involved in setting up of about four innovation hubs, especially, in the city of Dubai.
Gbemi stated that, his involvement in starting of hubs all over the place, started with a vision. "I left Nigeria in 2011 with a vision to learn as much as I can, about innovation and contribute in some ways. I came to Dubai for an MBA at the International Business School and from there, I went into far reaching innovation", he stated.
He further explained that, this led him to working with people that were passionate about developing innovation centres, incubators, Start-ups funding, etc.
He explained that, being involved with those kinds of people, sparked off his interest and renewed his passion to contribute to emerging markets, of which Nigeria and Dubai are parts of.
Gbemi stated that, he is quite super impressed with what is happening in the city of Dubai as regards innovation. He said he watched the growth take place in Dubai over the last five years.
He asserted that, the operators in the Dubai ecosystem have been able to harness the strength of Dubai, being the hub of the world, in weaving it into the hub of innovation.
This, he said, is evident in the various government and private incubators, co-working space, angel investors and institutional investors, springing up all over the place in Dubai. He says that, he hopes to see a similar growth happen in Nigeria also.
Gbemi is of the opinion that we need more innovation centres in Nigeria. He gave the example of Canada, where the government is starting to invest in 'Innovation Super Clusters', all funded by government. These innovation super clusters, he stated, are deliberate attempts to democratize the innovation space.
He emphasized that, when there are more clusters than one, evenly spread geographically around the country, it helps the Startups to be assured of their scalability, as they can spread their tentacles in different areas in terms of geography and harness the support structures in other clusters.
He stated that he has seen this happen in Dubai, North America and Europe. "We cannot have only one cluster in Nigeria. What one cluster will do, eventually, is to create innovation superstars and leave out the remaining innovators that don't have as much spotlight on them as possible", he explained.
Gbemi stated that the innovation happening in Kenya and South Africa are pure innovation that are happening in reality and not just PR. "We don't want to do PR without the substance", he emphasized.
He stated that Nigeria has the talent and the community, but it still needs to be strong, pronounced and emphasized by the different contributors within the ecosystem, such as government, Universities, Angel Investors, Venture Capitalists, etc.
He stated that we need to come together as a community first, in Nigeria and also be deliberate in promoting Nigeria as an innovation hub, but the strong substance of it actually happening, must be there.
In his opinion, Gbemi thinks that Kenya is doing well as it has the biggest and most vibrant tech hubs and innovation centres in Africa through a mixture of government support and pure talent. He stated that their dependence on talent in Kenya is more pronounced than us in Nigeria.
"The innovation centres, being around the Universities, is not the main thing. The main thing, is for the Universities to be able to create, in some ways, their proximity to the innovation centre", he stated, when asked f it was necessary to have the innovation centres within the Universities.
He explained this, by saying that the Universities should know that they are the biggest sources of talent, skills and innovation in the world, hence, having this knowledge will help them to contribute towards creating a hub around themselves.
On his plans for Nigeria, after helping to build innovation centres in Dubai, Gbemi stated that, very soon, he, along with his team, will be launching a hub in Nigeria, which is a combination of an incubator, accelerator and a venture fund called, Glasslab.ng.
He stated that, what his team hopes to achieve with this, is to contribute to the quality of innovation coming out of Nigeria, thus, going beyond the new wave of so many hubs, springing up in the country. "I believe that by creating a hub that focuses on talent and quality innovation, within certain verticals. We're focusing on, hardware, fintech, education and media. Within these verticals, we will be able to go beyond the normal status quo of hubs currently in the country", he emphasized.
Gbemi is of the view that, the level of funding of an ecosystem affects the quality of innovation that comes out of such ecosystem. "Ideas can stay as ideas, but for them to move into actual value innovation, you need funding", he concluded.
Commissioners Battle FCC Chairman over Alleged N35m Shallow Advert, Job Racketeering
Members of the Federal Character Commission (FCC) are locked in a "battle" with Dr. Muheeba Farida Dankaka, their chairman, less than six months after their appointments in June 2020.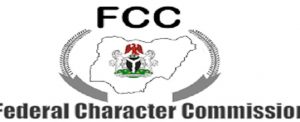 They have levelled allegations of corrupt practices, abuse of office, subversion of the provisions of the 1999 Constitution (as amended), FCC (Establishment Act), rules for plenary 2015 and illegal arrogation of powers against Dankaka.
PRNigeria gathered that the members, who identified themselves as Concerned Commissioners, have already forwarded a petition to the Independent Corrupt Practices and other Related Offences Commission.
The duo of Augustine Wokocha and AbdulWasiu Bawa-Allah, who signed the petition on behalf of their colleagues, noted that since they assumed duty, Dankaka has been committing one form of grave infraction or the other, while also disregarding their advice and caution to her.
"We gathered that one of the malfeasance, perhaps the most egregious is her unilateral decision to employ 22 people of whom 50% of them are not only from her State, but from her senatorial district," they said.
The Commissioners' representatives added that Dankaka also awarded the sum of N35,706,002, to a contractor for a media advert, which was over and above the budgetary provision of N7,409,534 for publicity and advertisement.
They said: "Even the content of the media advert was shallow and thereby require a thorough investigation to determine the actual cost expended on the advert."
According to Wokocha and Bawa-Allah, the job racketeering status for which their Commission is known for is well and alive, especially with the indiscriminate granting of waivers by Dankaka to advertise to Ministries, Departments and Agencies, hence shunning the principle of federal character.
"…In a flagrant disobedience to this guideline, which is criminal in the Commission Act for anyone who flouts it, the Chairman is well known to liaise directly with CEOs, sort things out with them, granting waiver and certificate of compliance without recourse to the Commission, as enshrined in Rule 28 of the Rules for Plenary 2015, and thereby creates injury to many job seekers and in the process build animosity among Nigerians," they said.
While calling on ICPC to probe their Chairman, they added: "We have noted with pain and disappointment that Dr. Muheeba Farida Dankaka is fond of lobbying, influencing and luring anyone or bodies of authorities that receive complaints against her. But we believe that ICPC will stand in the interest of the country, and her people at large, to get to the root of the matter by launching a forensic investigation…due to the rot in the Commission, and prosecute the culprits so as to serve as deterrent to others."
However, PRNigeria's attempt to get the "embattled" Chairman to react to the allegations levelled against him was not successful.
Though her phone line could not be reached, she also did not reply to the text message sent to her number as at press time.
When PRNigeria spoke with Adamu Idris, the FCC Chairman's media aide, he told our reporter that though he is actually not her aide, he will get in touch with the Commission's spokesperson, who will get back.
But our reporter was yet to hear from either of them before going to press.
Disclosed VC Investments in Africa Reached $2.4bn in 2020
The estimated value of the disclosed mergers and acquisitions (M&A) market in Africa was $1.12 billion in 2020, with fintech start-ups accounting for over nine-tenths of total M&A volumes.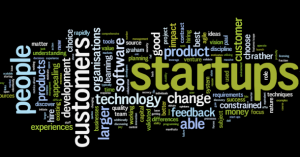 This is according to the Africa Investment Report 2020, compiled by UK-headquartered research firm Briter Bridges, The research is compiled in collaboration with Africa's investor community of over 70 funds, institutions and syndicates. It explores funding activity across the continent's tech and innovation scene.
Overall, investment activity recorded across Africa, including capital deployed (funding) and acquisition value, amounted to about $2.4 billion in 2020, notes Briter Bridges.
According to the report, Africa's funding landscape was characterised by a handful of large deals of above $100 million, with the top 10 deals by size in 2020 accounting for over 50% of the $1.12 billion deployed into ventures across the continent (including disclosed and undisclosed deals), with over 30% of companies funded being incorporated in the US.
"As markets keep growing steadily, propelled by an increasing interest from investors, corporates, academia and public institutions, the diversity and energy which have been defining Africa's innovative ecosystems throughout the 2010s seem to suggest that a gradual path to sophistication and maturity is laid ahead," says Dario Giuliani, director of Briter Bridges.
African start-ups received over $1 billion again in 2020, after breaking the billion-dollar barrier in 2019, which reached $1.1 billion for the first time, a big jump from 2018's $669 million invested.
The report points out that COVID-19 resulted in fear due to the negative impact on several industries as well as the looming market uncertainty it triggered. As a result, forecasts anticipated significant slow-downs in investment activity across the continent.
However, the many conversations that Briter Bridges says it had throughout 2020 with private and institutional investors, highlighted that funding mandates and activities hardly ever ceased but, if ever, they were temporarily paused to allow investors to focus on existing portfolios or adjust due diligence procedures to 'the new normal'.
Fintech attracts biggest share
Despite its steady growth over the past decade, investment activity remained significantly skewed towards a select few sectors and geographies. Fintech accounted for over nine-tenth of total M&A volumes, with high-profile acquisitions such as Paystack, DPO Group and Wave, and over a third of all non-acquisition funds deployed.
Aside from a promising, growing number of early-stage-focused venture capital funds and investors, support ecosystem organisations such as syndicates, venture builders and technology hubs have been increasingly deploying financial and in-kind resources into companies across the continent, states the report.
"While financial technology companies retain the lion's share of total funding, cleantech (22%) is increasingly attracting capital from local and international investors, including a growing number of corporates interested in fast-tracking their transition to renewable energy," says Briter Bridges.
"Healthtech (9%), data and analytics (7%), agritech (7%) and e-commerce (5%) follow as more private companies reach maturity, but ticket sizes remain contained compared to those across fintech and cleantech."
FG Okays Guidelines for Executive Order 5
The federal government has approved the guidelines for the implementation of the Executive Order 5, Dr. Ogbonnaya Onu, minister of Science and Technology,  has disclosed.
The Order places Nigerian professionals at the centre of economic and social development of the country.
Dr. Onu said this when he received the Association of Computer Village Technology Merchants of Nigeria in his office in Abuja, noting that the Order is a right step in the right direction in repositioning Nigeria's economic fortunes.
"With the recent African Continental Free Trade Area (AfCFTA) agreement, Nigerian businesses have access to not just 200 million Nigerians, but 1.2 billion people in Africa. Nigeria needs to be a global superpower", he said.
He assured the association of the ministry's partnership, adding that the collaboration between them would increase the Gross Domestic Product (GDP).
Prince Tony Nwakeze, president of the Association of Computer Village Technology Merchants of Nigeria, said his association wanted to collaborate with the ministry in creating an enabling environment.
He said the enabling environment requested include; reduced import tariffs, financial grants, training and the establishment of a technology hub to facilitate their activities.
He further added that his association has created employment for over five million youths and has positively impacted on the economy by enhancing Internally Generated Revenue (IGR).