Nigeria, Others to Account for Half of 115m new Subscribers by 2020 – de Morais
 Jean-Claude Bastos de Morais is an entrepreneur and innovation specialist with a deep interest in African socio-economic development. In 2007, He founded Quantum Global Group, an international group of companies focused on African development, particularly in the fields of corporate finance advisory, asset and private wealth management, real estate and investment consulting. He has been supporting sustainable and innovation-led socio economic growth in Africa through African Innovation Foundation. He spoke to chike Onwuegbuchi on issues around his Foundation and supporting innovation in Africa
Low Internet penetration in Africa as a Challenge for Entrepreneurs
The 2017 Mobile Economy report by GSMA estimates that at the end of 2016, there were 420 million unique mobile subscribers in Sub-Saharan Africa, equivalent to a penetration rate of 43%.
The region will have more than half a billion unique mobile subscribers by 2020, by which time around half the population will subscribe to a mobile service.
Four of the most populated markets in the region – DRC, Ethiopia, Nigeria and Tanzania – will account for nearly half the 115 million new subscribers expected by 2020.
A decade ago, none of this existed. Today, despite bandwidth challenges, African entrepreneurship is on the rise.
The 2017 Global Entrepreneurship Monitor (GEM) report shows that three quarters of working age adults in Africa consider entrepreneurship as a 'good career choice'.
The GEM report also shows that 'Total Early-stage Entrepreneurial activity (TEA) rates in Africa are amongst the highest in the world, with just under a fifth of working age adults engaged in early-stage entrepreneurial activity.
The majority, 55%, of early-stage entrepreneurs in Africa operate in retail trade, hotels and restaurants, while the second most-popular sector is agriculture, forestry and fishing, at 10%, followed by manufacturing at 8%.
Through IPA we have seen many African innovators rise above the common day challenges that affect Africans at large and go on to build successful local, regional and global businesses.
As I referenced before, the challenges are more in relation to entrepreneurs not being able to commercialize their ideas due to their lack of ability to meet the real needs in Africa, which renders their ideas technically and commercially unviable.
AIF and Innovative Initiatives in Africa
In the six years since AIF hosted the inaugural Innovation Prize for Africa (IPA), I have seen African ingenuity evolve in its sophistication and relevance. Africa's youthful demographic has come of age in the digital era, making them early adopters of technology and the vanguard of innovation on the continent.
The continent has witnessed a cultural shift from consumers of technology to innovators capable of disrupting traditional sectors such as agriculture while pioneering relevant African-focused solutions in important growth sectors such as healthcare and clean energy.
However, not all segments of African society have been privy to being able to participate in driving the continent's innovation needs.
In order for African innovation to truly have an impact on socio-economic transformation, we need to create more inclusive innovation ecosystems that provide windows of opportunity for Africans who are outside the formal economy to develop technically and commercially viable solutions that meet their needs as well.
Attracting Investment to Develop ideas in Africa
Africa's investment in research and development (R&D) is less than one per cent of the global investment share. Science, Technology and Innovation (STI) infrastructure and resources continue to fall short.
These factors are amongst the reasons why very few scientific discoveries translate into viable solutions that solve real African challenges.
An innovative solution is only as good as its viability in the real world. Year after year, through IPA, hundreds of African innovators put forward solutions that they believe meet local challenges. Yet only a handful of African innovators are able to translate their ideas to the lab and scale their innovations.
There is a need for increased collaboration between researchers and innovators to facilitate knowledge transfer and enable the creation of more impactful and marketable innovations across the continent.
In an effort to close this gap, AIF recently entered into a MoU with The African Academy of Sciences (AAS) to create more value and enhance cooperation, interaction, and knowledge sharing in STI in Africa. In doing so, we aim to catalyse research-led innovations into sustainable African enterprises.
Motive Behind African Innovation Foundation
I founded the AIF in 2009 with the aim of supporting sustainable and innovation-led socio economic growth in Africa. Its key focus has been to enable Africans to create homegrown solutions for local challenges.
Then, in 2011 we launched the Innovation Prize for Africa (IPA) in partnership with the United Nations Economic Commission for Africa (UNECA). This proved to be the catalyst for unlocking the dormant African innovation spirit.
In 2012, at the joint Africa Union (AU) and UNECA conference, IPA was endorsed by the ministers in attendance, and a resolution was passed, calling for member states to work with AIF to promote innovation-based societies in Africa.
To me, this will always remain one AIF's greatest milestones because it led to important beginnings.
Many African governments have since begun to see the real value in investing in innovation economies and have been increasingly putting innovation ahead on their development agenda.
Last year at IPA2017 held in Ghana, H.E. President Akufo-Addo pledged to commit a minimum of one per cent of GDP towards strengthening Ghana's innovation ecosystem.
This is yet another reflection of AIF's impact in defining the importance of innovation in securing widespread socio economic transformation.
I sincerely hope to see more African leaders make this level of commitment towards driving innovation-led growth in their respective countries.
Way out of problem of Access to Credit for Entrepreneurs in Africa
This comes down to a financing mismatch more often than not. Africa is an early stage market. The ideas on the continent are also young, reflecting a young demographic that are early adopters of technology.
At present, investors are largely interested in startups in the e-commerce, clean technology, e-health and financial services space but many of these startups are still in early stages. What they need is venture capital because they do not yet qualify for private equity.
Africa needs to attract more venture capital money in order to boost its startup scene at a faster rate.
The theme for IPA2018, 'Investing in Inclusive Innovation Ecosystems' calls for African governments and innovation stakeholders to invest in building bridges for more inclusive ecosystems that will accelerate and scale African innovation at all levels of society.
The aim is to find solutions to increase access to innovative financing and knowhow, and to enhance collaboration between African nations to enable local innovators to access higher value markets for their solutions at a faster rate.
We are also looking to garner increased participation form the diaspora. Diaspora entrepreneurs and investors too are uniquely positioned to recognize opportunities in their countries of cultural origin as 'first influencers' in fostering economic growth.
Recent research suggests that diaspora entrepreneurs can contribute to development by creating businesses and jobs, stimulating innovation, expanding global networks, and generating social capital across borders. So in this regard, IPA2018 is a call to action for diaspora investors to support African innovation and entrepreneurship.
FG Bans Emirates Airlines from Operating in Nigeria
Federal Government has included Emirates Airlines in the list of airlines not allowed to operate in Nigeria.

This is part of measures to curb the spread of COVID-19 in the country.
Hadi Sirika, minister of Aviation, confirmed this via his Twitter handle on Friday.
According to Sirika, the decision was taken following a meeting between the Presidential Task Force (PTF) and European Unions (EU).
The ban would take effect from Monday, September 21, 2020.
"The PTF sub-committee met today with EU Ambassadors to discuss Lufthansa, Air France/KLM ban.
"The meeting progressed well. Emirates Airlines's situation was reviewed and they are consequently included in the list of those not approved, with effect from Monday the 21st September 2020," Sirika tweeted.
Facebook to Open Office in Lagos
As part of its continued commitment and on-going investment in Africa, Facebook announced it will be opening an office in Lagos, Nigeria – its second office on the African continent.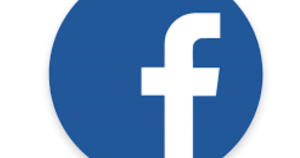 Aimed at supporting the entire Sub-Saharan Africa region, the office is expected to become operational in H2 2021 and will be the first on the continent to house a team of expert engineers building for the future of Africa and beyond.
Facebook's office will be home to various teams servicing the continent from across the business, including Sales, Partnerships, Policy, Communications as well as Engineers.
Commenting, Ime Archibong, Facebook's Head of New Product Experimentation said: "The opening of our new office in Lagos, Nigeria presents new and exciting opportunities in digital innovations to be developed from the continent and taken to the rest of the world.
"All across Africa we're seeing immense talent in the tech ecosystem, and I'm proud that with the upcoming opening of our new office, we'll be building products for the future of Africa, and the rest of the world, with Africans at the helm. We look forward to contributing further to the African tech ecosystem."
The investment of the new Facebook office follows the 2018 opening of NG_Hub, its first flagship community hub space in Africa in partnership with CcHub, and the 2019 opening of a Small Business Group (SBG) Operations Centre in Lagos, in partnership with Teleperformance.
Providing outsourced support to all English-speaking advertisers across Sub-Saharan Africa, the SBG office supports Small Medium Businesses (SMBs) through its Advocacy, Community & Education (ACE) programme, as well as its Marketing Expert sales programmes – all aimed at enabling SMBs to accelerate the growth and development of their businesses.
"Our new office in Nigeria presents an important milestone which further reinforces our ongoing commitment to the region", commented Kojo Boakye, Facebook's Director of Public Policy, Africa. "Our mission in Africa is no different to elsewhere in the world – to build community and bring the world closer together, and I'm excited about the possibilities that this will create, not just in Nigeria, but across Africa."
Since the opening of its first office in 2015, Facebook has made a number of investments across the continent, aimed at supporting and growing the tech ecosystem, expanding and providing reliable connectivity infrastructures and helping businesses to grow locally, regionally and globally.
This includes the recent rollout of its SMB Grants programme in Nigeria and South Africa, aimed at supporting over 900 businesses by providing a combination of cash and ad credits to help small businesses as they rebuild from COVID.
The development of 2Africa, the world's largest subsea cable project that will deliver much needed internet capacity and reliability across large parts of Africa, as well as its ongoing training programmes across the continent which support various communities including students, SMBs, digital creatives, female entrepreneurs, start-up's and developers.
Nunu Ntshingila, Regional Director, Facebook Africa, said: "We're delighted to be announcing our new office in Nigeria. Five years on from opening our first office on the continent in Johannesburg, South Africa, we're continuing to invest in and support local talent, as well as the various communities that use our platforms.
"The office in Lagos will also be key in helping to expand how we service our clients across the continent."
Victor Osimhen Set Make His Debut For Napoli As Lampard Up Against Familiar Foes
Football fans will enjoy another great weekend of football action as the new football season in Europe continues this weekend on DStv and GOtv.
The pick of Premier League matches this weekend is the meeting of Chelsea and Liverpool at Stamford Bridge on Sunday 20 September, which will air live at 4:30pm on SS Premier League.
The Reds completed a league 'double' over the Blues last season, with the teams' most recent meeting a 5-3 win for the Merseyside club in July.
Liverpool supporters have been concerned at their club's relative lack of action in the transfer market (certainly compared to Chelsea, who have recruited heavily and brought in world-class talent such as Moroccan attacking midfielder Hakim Ziyech, for example), but manager Jurgen Klopp insists he prefers working with a smaller group of players.
Elsewhere, Manchester United will open their campaign with a clash at home to Crystal Palace in the early-evening kick-off on Saturday 19 September, on SS Premier League at 5:30pm.
It will be the first chance for new Red Devils signing Donny van de Beek to have a taste of competitive English football.
Also on Saturday, Everton will face West Bromwich Albion at 12:20pm while Leeds United will face Fulham at 3pm with the day closing off with Arsenal vs West Ham United at 8pm, all on SS Premier League.
The Premier League matches for the weekend will continue on Sunday 20 September with Southampton vs Tottenham Hotspur at 12pm, Newcastle United vs Brighton & Hove Albion at 2pm and Leicester City vs Burnley at 7pm, all live on SS Premier League. On Monday 21 September, Aston Vila vs Sheffield United will air at 6pm and Wolverhampton Wanderers v Manchester City at 8:15pm both live on SS Premier League.
This weekend's La Liga sees the return to action for champions Real Madrid, who open the defence of their title with a match away to Real Sociedad at Sam Sebastian on the evening of Sunday 20 September showing live on SS La Liga, SS GOtv La Liga and SS GOtv Football at 8:00pm.
La Liga is packed this weekend with other exciting matches airing live on SS La Liga and SS GOtv La Liga. Getafe vs Osasuna will air at 8pm on Friday 18 September, while Villarreal v Eibar at 3pm and Celta Vigo vs Valencia at 8pm will both air on Saturday 19 September.
On Sunday 29 September, Huesca will clash with Cadiz at 3pm and Granada will face Deportivo Alaves at 5:30pm. GOtv will crown the weekend matches with Real Betis vs Real Valladolid at 8pm on Monday 21 September
The headline match from Italy's topflight this weekend sees champions Juventus open the defence of their title with a match at home to Sampdoria in the late kick-off on Sunday 20 September at 7:45pm on SS Football, SS Variety 3 and SS GOtv Select 1.
All eyes will be on new manager, Andrea Pirlo, who replaced Maurizio Sarri at the head of the Bianconeri in the off season.
Another key game this weekend will give Nigerian striker Victor Osimhen the chance to make his competitive debut for Napoli when they face Parma on Sunday afternoon, having joined the club for a huge fee from Lille a few weeks back. This will air at 11:30am live on SS Football, SS Variety 3, SS GOtv Select 1 and SS GOtv Football.
SuperSport remains the only platform to get English commentary from the legendary La Liga.
Don't miss the 2020-21 football season on SuperSport on DStv and GOtv. Visit www.dstvafrica.com and www.gotvafrica.com to subscribe or upgrade and join in on the excitement. While you're on the move, you can stream matches on DStv Now.