Nigeria, South Korea Partner to Train 22,000 Public Servants On E-Government
The Federal Government says it is partnering with the government of South Korea to train no fewer than 22, 000 public servants on e-government.
Mr Abdulaziz Abdullahi, the Permanent Secretary of the Ministry of Communications was quoted as making this known in a statement issued by Mrs Pauline Sule, the Deputy Director, Press, on Monday in Abuja.
Abdullahi disclosed this at the end of the In-Country e-Government Capacity Building Training in Abuja.
He said the Federal Government through the ministry was collaborating with South Korea through Korean International Corporation Agency (KOICA) on project for capacity building on e-government.
He said the collaboration would build the capacity of workers by providing short and long term training courses in Nigeria in different levels to successfully drive the e-government programme by the government.
He said the e-government had been captured in the Economic Recovery and Growth Plan (ERGP) by Federal Government.
He added that the recently launched 2017 to 2020 Federal Civil Service Strategy and Implementation Plan was also to reposition the service for better performance through key e-government projects.
Abdullahi said the training involved all in the public service and had been categorised into segments to accommodate all.
"The Executive Course I is for heads of government establishments; Executive Course II is for directors in public service; Professional Course for middle level officers; e-Security for ICT technical staff and Train-the-Trainer for future potential trainers on the capacity building programme,'' he said.
According to him, Project Planning and Development has been added to the curriculum to manage balanced e-government system in terms of procurement, grievance settlement and preparation in readiness for the implementation of the e-government master-plan that is awaiting Federal Executive Council (FEC) approval.
He thanked KOICA for their commitment in actualising the training as scheduled and assured that the goal of using e-government as a tool to impact and improve the socio-economic growth would be achieved.
The Charge d'Affaires of the Korean Embassy, Mr Song Yong-Min expressed gratitude and readiness to partner with Nigeria.
He said the diplomatic ties between Nigeria and Korea started since 1980 and was delighted on how fast the pace of the amicable relationships had thrived in various areas such as culture, trade and development cooperation, especially in the e-government project.
Yong-Min said the effort would bring about a lot of achievements and would create millions of jobs, especially for the young generations.
The dematerialized office: A Vision of the Internet of Senses in the 2030 Future Workplace by Ericsson
The Ericsson IndustryLab report, The Dematerialized Office explores the white-collar employee perspective on a potential future reality where digital technology by 2030 could interact with our senses of sight, sound, taste, smell and touch.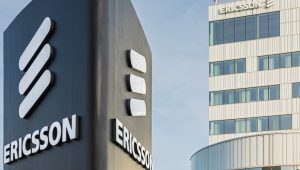 The pandemic as a digital tipping point
Welcome to the future workplace. But what does that workplace look like?
We surveyed over 8,400 white collar workers who are early adopters of AR, VR or virtual assistants from 16 countries, representing around 133 million people, about their expectations of the future workspace. They anticipate:
A digital workstation that transforms with each task
A virtual cake from a colleague that you can even taste
Interactive digital meetings with people rather than being passively stuck behind a screen all day
But also, future business that takes place digitally, where you can visit virtual stores and warehouses
This year's pandemic has changed the mindset of many companies and their employees. In our report we present a vision of the internet of senses in the 2030 workplace and explore the challenges and opportunities that this could present.
Key findings from the report
Employees want an internet of senses for work
Imagine a fully immersive office experience, where all sensory experiences are digitally interactive. By 2030, the dematerialized office may be a reality. And for those working from home, the full-sense digital home office will also get a boost.
In fact, half of respondents want a digital workstation allowing full-sense presence at work from anywhere. Today, companies direct their funds into maintaining physical office space, but in the future, respondents hope this will be geared towards improving their home office environment.
The pandemic has become a digital tipping point
The Covid-19 pandemic has changed the mindset of many companies and their employees. After months of working on their computers at home, constantly engaged in video meetings in their sometimes chaotic home environments, nearly 6 in 10 foresee a permanent increase in online meetings.
They are also realizing that while connectivity is more important than ever before, digital meetings need to evolve before they become as effective as the real thing. There is simply a need for tools that better support remote interaction
The sustainable dematerialized office
Dematerialization of the office will be driven by efficiency gains and sales, but the environment is also expected to benefit. With virtual offices for example, there would be no need to commute, or for companies to keep physical office spaces running. As many as 77 percent indicate that an internet of senses for business use would make companies more sustainable.
Virtual interaction with clients and colleagues
How about a team building trip to Pompeii? What if Vesuvius suddenly erupted and engulfed you in lava, there would be a lot to talk about around the virtual water cooler later.
Team building becomes more important when there are fewer physical meetings, but virtual interaction has other benefits for companies too. 50 percent are saying that digital temperature will be used to more immersively engage customers by 2030. Providing immersive full-sense sales environments, such as a virtual shopping mall or warehouse will enable customers to digitally try before they buy.
A taste of the future
Not a fan of the food in the canteen? Respondents think internet of senses technology will also be used inside companies and could help with this. 73 percent of senior managers believe that food in the company canteen can be digitally enhanced to taste like anything by 2030, opening up for optimization of both cost and perceived quality.
Security and privacy are key barriers
Privacy is increasingly set to become a critical challenge filled with paradoxes over the next decade. While many employees see the benefits of enhanced technology there is also a lot of fear.
As digital interaction moves beyond sound and vision to incorporate all our senses, and potentially also enables functionality such as thought control of devices, the avenues for fraud, manipulation and identity theft will grow exponentially.
While 66 percent think that by 2030, technology will enable them to sense when a colleague is upset, that also means their employer will know when they themselves are upset. The challenge will be in finding a balance that allows for fast adoption of digital technology in the workplace, while also respecting the integrity of employees.
FG Makes NIN Compulsory for Foreign Diplomats
Federal government has said that National Identity Number (NIN) is mandatory for foreign diplomats who will reside in Nigeria for a continuous period of two years or more.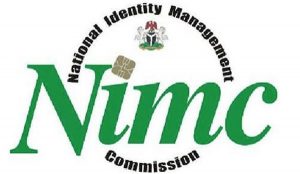 Dr Isa Pantami, minister of Communications and Digital Economy, said this in a statement by Dr Femi Adeluyi, his technical assistant, on Sunday.
He said that an enrolment centre has been established for the foreign diplomats at the Federal Ministry of Foreign Affairs.
The statement read, "The Minister of Communications and Digital Economy, Dr Isa Ali Ibrahim Pantami, has approved the setting up of a National Identity Number (NIN) enrolment centre at the Federal Ministry of Foreign Affairs.
"The desk will be set up by Tuesday, 19th of January, 2021.
"This enrolment centre will provide support for members of the Diplomatic Corps and will be managed by the Federal Ministry of Communications and Digital Economy, through the National Identity Management Commission.
"The centre is being set up based on the request of the Honourable Minister of Foreign Affairs, Geoffrey Onyeama, in order to simplify the process for diplomats.
"The National Identity Number is mandatory for diplomats who will reside in Nigeria for a continuous period of two years or more.
"It is also mandatory for all other lawful residents in the country as stated in Section 16 of the National Identity Management Commission Act 2007.
"The Law has made it mandatory for Nigerians and legal residents to obtain a NIN since 2007. However, compliance has been low, until recently."
Security Expert Raises Alarm Over New Feature on Telegram
Mr Ahmed Hassan, a security researcher, has warned Telegram users to be careful of the new feature on the messaging platform called People Nearby.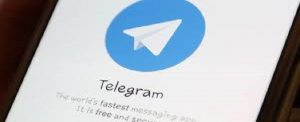 The latest feature shows a list of other nearby users and their approximate proximity, letting them create group chats based on geographic location.
The feature is turned off by default and must be manually enabled by the user, but it's an "idiosyncratic addition for an app that markets itself as a private, end-to-end encrypted messaging service," according to Mr Hassan, who noted that it's a major security risk.
He warned in a recent blog post that users can fake their geographic location on Telegram, opening them up to potential scams.
In his words, "Many scammers spoof their location and try to sell fake bitcoin investments, hacking tools, SSNs that are used for unemployment fraud, and so on. The number of illegal activities I saw there make the Silkroad look like amateurs ran it."
Mr Hassan further identified a flaw in the People Nearby feature that could let people with ulterior motives triangulate the exact location of other app-users by using two accounts with fake addresses. This opens users up to hacks, stalking, or worse—and Telegram has announced it has no plans to fix the problem.
Mr Hassan reported the vulnerability to Telegram, but the company says it won't be patched since it is an optional feature.
In fact, Telegram told Mr Hassan that discovering a user's specific location is an "expected" outcome of the People Nearby feature in certain cases.
Mr Hassan claimed that the response feels out of character for an encrypted messaging app that sells itself on its privacy features. Even adding a more detailed warning that other users could find your precise location would be helpful, but it doesn't look like that will happen either.
Although Telegram is generally more secure than other chatting apps, and since the  People Nearby feature is turned off by default, this may not seem like a serious issue.
However, users could turn the feature on without knowing, thinking they're simply broadcasting their general proximity to someone else, and not their exact location, which is why a warning would be warranted. It is believed that if many know about this and stake a claim, it might spur the app to action.
Experts have warned that if users value their privacy, they should not use Telegram's People Nearby feature.