Nigerian Stocks Slip as Fears Rise over Naira Devaluation
By Lukman Otunuga, Senior Research Analyst at FXTM,
In the face of economic uncertainty, dollar scarcity and depressed Oil prices, the Central Bank of Nigeria (CBN) has devalued the Naira for the second time this year.
At an auction of importers last Friday, the CBN asked that bids for foreign exchange to be made at 380 Naira per dollar, compared with 360 previously.
While this move may harmonize Nigeria's multiple exchange rates and even improve transparency, it may come at the cost of higher inflation.
Given how consumer prices have already jumped to 12.40% in May amid border closures and supply chain disruptions, a weaker Naira that fuels inflationary pressures could hit living standards of Nigerians.
This negative sentiment was reflected on the Nigerian Stock Exchange on Monday, as the All Share Index closed in the red despite equity markets across the globe rallying. Buying sentiment towards local stocks may remain heavily influenced by coronavirus developments and domestic economic data.
With the economic calendar for Nigeria void of Tier 1 economic releases this week, the focus may turn towards Oil prices which account for over 90% export earnings and roughly 70% of government revenues.
Nothing much has changed in the Oil arena since the EIA reported a 7.2 mbpd drop in oil stockpile last week. The commodity pretty much remains driven by coronavirus related developments and factors influencing fuel demand. Appetite towards the Oil received a minor boost thanks to the positive US jobs report; however, gains were later capped by risks around a new round of lockdowns due to rising coronavirus cases.
Looking at the technical picture, it's the same old story with WTI Crude. $40 remains a strong resistance level. Sustained weakness below this point may open a path back towards $36. Should the $40 level give way, the next key point of interest may be found around $43.70.
Firstbank Hosts Summit to Promote Tech
First Bank of Nigeria Limited, has announced that the 2020 edition of its annual FinTech Summit will hold next Thursday virtually through Zoom meetings.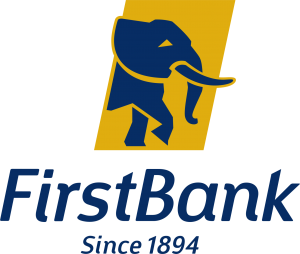 The 2020 edition of the summit, which is the fourth in its series is themed; "How Blockchain and Artificial Intelligence will Disrupt FinTech in Nigeria" and will be discussed by experts, key and leading players, policy influencers and regulatory officials in the Nigerian financial, banking and technological climate.
Chinedu Echeruo, founder of HopStop which was sold to Apple for $1bn will be leading the discussion as the Keynote speaker alongside other panelists; Musa Itopa Jimoh, director, Payments System Management Department and Aminu Maida, executive director, Technology & Operations, Nigeria Inter-Bank Settlement System Plc (NIBSS).
Representing FirstBank in the panel of discussants are Callistus Obetta, group executive, Technology & Services and Chuma Ezirim, group executive, e-Business & Retail Products.
 Mr. Gbenga Shobo, deputy managing director, said, "The 2020 edition of our FINTECH summit will build on the successes achieved in the last three editions."
BoI Increases Support to N53Bn
BoI Increases Support for MSMEs to N53Bnthe Bank of Industry (BoI) has disclosed that it made a total disbursement of N53 billion to micro, small and medium scale enterprises (MSMEs)  in 2019, in demonstration of its commitment to the development the segment in the country.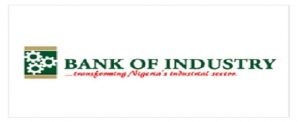 This was a 56.3 per cent year-on-year increase from the N33.9 billion disbursed in 2018.
This was announced at the Bank's 60th Annual General Meeting held virtually in line with COVID-19 protocols of the federal government.
During the year under review, the BoI stated that it disbursed a total of N234 billion to a total 10,145 enterprises, thereby facilitating the creation of an estimated one million direct and indirect jobs.
Presenting the Group's financial scorecard for the year 2019, Mr. Aliyu Abdulrahman Dikko, chairman, Board of Directors, stated "I am also pleased to report that the group's balance sheet remains strong while our business operations are in line with both regulatory requirements and global best practices."
According to him, the Group grew its total equity by 13.5 per cent to N293.09 billion for the year ended 2019, over 2018 position of N258.24 billion.
However, he noted, the group's total asset dropped slightly by 2.7 per cent to N1.04 trillion.
The Group also recorded profit before tax increase by 7.3 per cent to N39.34 billion year-on-year, over the N36.66 billion recorded in 2018.
On loans and advances, the Chairman said that despite a slow start in the first quarter of the year due to the build-up to the 2019 general elections, the Group recorded a growth of 16.7 per cent, from N634.11 billion in 2018 to N740.03 billion in 2019.
Interest income and interest expense increased by 20 per cent and 54 per cent on a year-on-year basis respectively, due to increase in loan book as well as the impact of borrowings.
He said, "in the course of the year, we made significant progress towards improving the size of our loanable funds, leveraging our strategic partnerships in the international market and the support of the Central Bank of Nigeria. The Bank was able to raise €1 billion (One Billion Euro) through syndication by international banks for onlending to SMES to create jobs."
Mr. Kayode Pitan, managing director of BoI, described the year under review, which marked the 60th anniversary of Nigeria's oldest Development Financial Institution, as a significant year for the Bank.
"As a Bank, we have survived 60 years and by God's Grace, the Bank has done very well," he said. "The balance sheet of the Bank, after 60 years, is now slightly over one trillion Naira; and the profit for last year was also very good."
Beyond the profit, he said, the Bank made strong impact on the economy by disbursing over N200 billion in 2019 to over 10, 000 different institutions and organizations, including the about 60 per cent increase in disbursement to the SME segment.
"So for us, it was a good year," he stressed.
Fraud: Access Bank Urges Customers to be Vigilant
Access Bank has urged its customers to remain vigilant and beware of the common tricks used by fraudsters to rob them of their monies.
Victor Etuokwu, executive director of Retail Banking, Access Bank Plc, expressed concern about the growing number of fraud cases being reported.
He implored customers to take more responsibility in safeguarding their funds and offered reassurance of the bank's commitment to providing information relevant to identifying and fending off fraudsters.
He said: "Over the last few months, the number of reported fraud cases has spiked considerably.
This is not unexpected as the current economic hardships experienced due to COVID-19 have caused many to be vulnerable.
However, this trend has become very disturbing, while we urge customers to become more aware of the tactics employed by fraudsters. Access Bank will continue to educate customers on how to avoid falling victims as well as deploy resources to ensure the security of customers' funds.
"The bank has identified smishing, phishing, social engineering, and identity theft as the most common methods used by fraudsters.
To aid the fight against this common enemy, we have put more power in the hands of our customers, through the 901911# USSD code. We have provided a platform through which customers can immediately deactivate their USSD profile by dialling 901911# from any phone in the event their mobile devices get lost or stolen."
Responding to queries made by customers about the fraudsters approaching them, while disguising as the bank's staff, Etuokwu added that "customers should be on alert as the bank will never ask for personal information such PIN, BVN, 16-digit card number, CVV, Password, OTP or Authentication Code for the mobile banking app. We urge our customers to ignore such calls, text messages or emails".