Nigerians Do Not Respect Credit – Okonyia
Robert Okonyia is the managing director/CEO, Bocal (UK) Limited, a consultant firm offering services to financial institutions on payment solutions. Bocal has been doing that for banks in conjunction with a card processor and a card provider. Okonyia spoke to funmi ilesanmi on industry issues.
Fraud in the e-Payment
There are lots of fraud in the e-payment system but every solution provider is trying to find solution to limit the fraud. Most importantly in Africa, we tend to escalate fraud by not actually knowing the statistics of that fraud. We know there is fraud in the e-payment system, for each payment solution, we try to incorporate other issues that will aid people not to be defrauded with their cards or any e-payment transaction. Like in the system, we also offer to other companies and banks, we have what is called a 3D secure layer whereby there is authentication before e-commerce is authorized. But this 3D secure layer is through only issued cards of Visa MasterCard.
When we talk about e-commerce fraud, first of all, is to be able to establish the statistics of that fraud and the losses of that fraud so that we can know how to go about it.
Integrity of ATMs
When we talk about ATM fraud and ATM card indenting, it is only because the knowledge of a technology must be known by the people using that technology. Secondly, when people do not understand what it means to give out their pin number or securing their pin number, they are exposed to the risk of loosing their money or people getting their information. But when we talk about ATM, most of the ATMs we have in Nigeria are on magnetic stripe approval, the country is trying to migrate to EMV but most in other issues there are other areas of check and balances which if introduced into ATM use will protect card holders' interest. One is to create awareness, that if you have a pin number, it is not even supposed to be known by your bank officials. If you got information from your mail box to disclose your pin number, it means definitely that it relates to fraud because no human being will request for your pin number for any reason. Even the banks are not supposed to know that pin number but in today's technology we are creating other areas whereby though your pin number is compromised, you can automatically generate a new pin number without going to the bank. We are also introducing other security measures whereby you can use your ATM card and block it on the same day so you do not have to be afraid of fraud or anybody using your ATM card to withdraw your money.
ATM Injecting Cards
Once your ATM card is taken by the machine, it means there is something wrong with your card because you could have entered your pin more than three times or you could have requested for more than was in your account. You may have entered the wrong pin before your card can be ceased by the ATM. Once that is done, you need to complain immediately to the issuing bank or to the authority that gave you that card, and if you do not do that within a particular time frame, then you are at risk. The most important thing is to understand where the risk starts from, where it ends and who is liable at a particular time. One is that for every transaction you make on the ATM and your card was ceased by the machine, you need to contact the bank immediately. The card may have been taken because the ATM suspected that you are not the actual owner of the card after entering the wrong numbers or trying to withdraw an amount that is not available on the machine or for any other reason. There is always a reason for a card been taken, a card is not just taken by the ATM indiscriminately except it suspects a fraud.
Chip and Pin Usage
Nigeria is very ripe for chip and pin usage but card holders must know that their pin number given is specifically for them and it is not to be known by any other person. If you got an e-mail from anybody asking you to disclose your pin number, you will definitely know it is a fraud because nobody in the bank or anywhere at all will request for your pin number.
Challenges in the e-Payment System
The challenge faced by the e-payment system in Nigeria is one, the type of card in use. Most of the card issued today work on the Interswitch network, followed by e-Tranzact and Valucard but you will find out that these are institutions not compatible to one another. If I am carrying a card which is issued by Valucard, I cannot withdraw money from the e-Tranzact platform and this is not what the country requires. The country must have a unified national switch whereby all cards must know one another and get approval from one another to dispense cash. There is no need saying I have an Interswitch card, I cannot go to the Valucard platform to withdraw money or I cannot go to the e-Tranzact platform to withdraw money. We need a unified system whereby if you carry any switching company's card, you can withdraw money on any machine. We know Nigeria is trying to create a national switch but when will it be launched?
Secondly, when talking about ICT usage in Nigeria, you need to ask yourself, how many Nigerians are banked? First of all, it is going to take the banks creating awareness. If you have that confidence of depositing your money in a bank then you will be introduced to a form of technology that is offered by the bank. The challenge we have now is to make Nigerians have the confidence of going to banks for their monetary transactions. What we are seeing today with bank managing directors siphoning funds, it decreases the confidence of the population in going to the banks. Research has shown that the banked population in the whole world is not more than 35 percent and what banks are trying to do is to grow the number of the banked population but unfortunately, the meltdown created some problems.
In our society, the problem of corruption and fraud are also creating problems. What we were trying to achieve before is that the world would attain a certain position where it will be a cashless economy. That means everybody would know they need to carry a card to secure their monetary transactions that would also give a near risk free transactions. Unfortunately as at today, this awareness is negatively developed because, one is to convince someone that would go to the bank that his money is secure and do not have the fear of losing his money. We know that people of a particular age group will start getting the awareness that they cannot do without having a card because awareness is been created.
Also, due to issues of robbery, money laundering act and terrorism, you will find out that the only way to move safely is through a card. If that card can offer you so many functionalities, then you can also do it at the comfort of your home. This is why cards in the next decade might be the only way you can transact your monetary affairs.
Mobile Money
When you have avenues or channels where you can move your money seamlessly without having to queue at the bank, it gives you the benefit of using banking technologies to carry out your monetary transactions. Mobile now is the only thing that links everybody and everybody has a mobile phone because if you watched the NCC's recent report, Nigeria is trying to achieve the one hundred million mobile phone users and with that kind of population, you will find that getting it to be used by Nigerians will make it a very seamless network for anybody to use, and with time it will get to the reach of everybody, anywhere they are.
Using Credit Card in Nigeria
Based on what is on ground, credit cards require credit card agencies and data profiling so that you can know the credit data of that particular client and because the banks are not unified in information, it becomes difficult to do the credit profiling of every banked customer. The credit card is not recommended here in Nigeria. One other thing is that Nigerians do not respect credit because to respect credit, you must have a continuous profiling that would guide the banks and if you changed to another bank, there must be a link to the other bank so that the bank would also know your credit worthiness. What gives you credit in Nigeria is the amount of money you deposit with the bank, which is not a way of assessing credit because credit is not the amount of money you have in your account but based on the management of your account to show whom you are and what you have.
Local Software
Nigeria software developers are very good. It is not only developing the software but also been able to support the software with the hardware with which it will work. When it comes to the development of software, Nigerians can compete with any other country in the world. If you look at the things they have on ground, they have done so much to achieve success but the problem in Nigeria is that of implementing the software. We have limitations whereby if you want to offer services to people and you say this is what I want to do then you have so many parameters preventing you from achieving that objective. When people are talking about bringing it from outside the country it is because they can get 99.999 percent availabililty; continuous service so they do not need to break and break. But if there is a backup service that will come up immediately and give them the service which would work as planned and as scheduled, there will be no hindrance to its availability.
Supporting Local Software Manufacturers
What we ask the government to do is to provide us the services needed as a nation to develop our industries. You cannot achieve any vision by not getting the necessary things to support that vision. There is no constant power, there is no water, no good road, no basic industrial structure, the petrochemicals is not functioning, the refinery is not functioning, the iron and steel is not functioning then the growth of the nation cannot be achieved.
Future of Bucal UK Limited
We looked at Bocal (UK) to offer a good payment solution that will link Nigeria to the outside world and provide them with seamless financial transactions and also have the same service available to every individual in a civilized nation. Bocal (UK) also seeks to protect Nigerians from needless crimes which put the country in bad light because with a good payment solution, if you participate freely there will be no need worrying about money laundering, terrorism acts and all acts of corruption. By this, Nigeria will join the League of Nations in a controlled and civilized way of handling money without getting involved in any dirty deals.
NCC Arrests Man for Hacking into DSTV System
Nigeria Copyright Commission (NCC), has arrested one Mr Aliu Olalekan, for allegedly hacking into DSTV system and watching the channels free without subscription.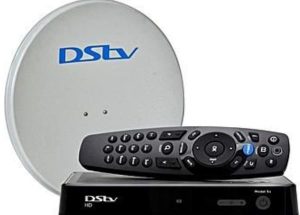 Mr Matthew Ojo, NCC Director in the Lagos Directorate Office said this while speaking with newsmen in Lagos, on Tuesday.
He said that the suspect used to watch DSTV channels free without subscription on his Android phone via an app which he downloaded on google play store.
"This suspect distributed the know-how to his telegram followers and on his blog with the aim of gaining more followers and viewership on his blog and makes more money through google ad-sense.
"The operation was based on surveillance which had earlier been carried out by the Multi-choice team and verified by a copyright inspector, " he said.
He added that the arrest was made in collaboration with a team of copyright inspectors led by the Head of Enforcement Department, Mr Charles Amudipe.
Others included; a team from Multichoice Nigeria led by Mr Umar Ibrahim and policemen from Lagos Command Headquarters, Ikeja.
Ojo said that the joint team conducted an anti-piracy operation at the premises of the culprit in Amukoko, Lagos.
According to him, the suspect was contacted on phone by a member of the operation team on the disguise of patronising him. "The suspect came out to meet the caller and in the process of discussion, he was apprehended.
"The suspect took the team to his resident. The squad paraded his one-room apartment and recovered his laptop and phones used in perpetrating the ungodly act. "He was arrested and brought to the copyright commission office for further investigation, " he said.
Ojo said that, on getting to the commission's office, the statement of the suspect was taken and the inventory of items seized from him taken. He said that investigation on the matter was still ongoing and if found guilty the suspect will be charged to court.
NCC, Digital Encode Support NITRA Innovative Tech Forum On Post-COVID-19 Strategies
The Nigerian Communications Commission (NCC), Nigeria's telecommunications regulator and Digital Encode, Cybersecurity and Compliance advisory company, have indicated interest to partner with the Nigeria Information Technology Reporters Association (NITRA), the national umbrella body of ICT reporters, as it organizes a forum that will x-ray the industry's future plans for ICT growth post pandemic era.
The event, slated to hold on October 15, 2020, will seek to discuss the needs for a fortified ICT sector after the COVID-19 era, and the level of preparedness of ICT stakeholders to embrace the challenge of being pivotal to the stability and growth of all other sectors.
A statement from NITRA National Secretariat in Lagos indicates that due to the pandemic and need to observe the COVID-19 protocol on social distancing, the event will be held via a Webinar.
This year's theme, "Multi-stakeholder Approach To National Recovery Post-Pandemic", is in line with the annual event's generic theme, 'NITRA Innovative Tech Forum', a contribution by NITRA to the development of Information and Communication Technologies (ICTs) innovations and policies in Nigeria.
Prof. Umar Danbatta, executive vice chairman, NCC is expected to deliver the keynote speech at the event and will throw more light on Federal Government's plans, programmes and policies on post-pandemic strategies using ICT.
Dr. Adewale Obadare and Dr. Seyi Akindeinde, founders of Digital Encode, while accepting to support the event expressed their readiness to offer their expertise in Cybersecurity for organisations to prepare against cyber- attacks with the new normal.
They will also highlight areas that are high risks that need fortification in terms of cybersecurity.
Speaking on the event, Mr. Chike Onwuegbuchi, national chairman, NITRA, noted that as the COVID-19 pandemic continues to leave its negative trails across the globe, economic reboot for countries will not only depend on how well they readapt to the new normal, but also more on their recovery plans.
According to him: "While the federal government has consistently expressed its willingness to set all policies in place to engender growth, and accelerated implementation of these policies, private sector firms have also shown great hunger for the task ahead in post-COVID-19 era.
However, the question that needs to be answered is whether all stakeholders are ready for the required task ahead."
The event will also offer participating companies opportunities to publicize some of their individual efforts at contributing to reacting a soft landing or lifeline for SMEs and other ancillary companies as the pandemic threatens their survival.
Digital Encode is a multi-award winning and leading consulting and integration firm that specializes in the design, management, and security of business-critical networks, telecommunications environments and other Information Technology (IT) infrastructures.
NCC Threatens Illegal Users of GSM Boosters with Arrest, Prosecution
Nigerian Communication Commission (NCC) has warned telecom consumers to desist from using illegal GSM boosters.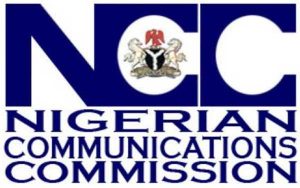 The commission also said that anyone caught using a GSM booster without obtaining approval of a duly licensed network operator will face arrest and prosecution.
GSM boosters are devices that transmit and receive telecommunications signals and can therefore interfere with other radio frequency equipment.
Ikechukwu Adinde, director, public affairs, NCC, said in a notice published on NCC website, that only licensed network operators are allowed to use GSM boosters.
The booster, also known as amplifier or repeater is made up of three main elements – exterior antenna, amplifier, and interior antenna.
They form a wireless system to boost cellular reception
"Members of the public should note that, willful interference with any wireless telegraphy is an offence under Section 16 of the Telegraphy Act, 2004,"it said
The agency said it will not condone any flagrant breach of this law.
It has also enforced measures to prosecute offenders.
Accordingly, monitoring mechanisms have been put in place and anyone caught using a GSM booster without obtaining approval of a duly licensed network operator will face arrest and prosecution.
"Any member of the public with useful information regarding the illegal use of GSM Boosters should contact the Commission on 09-4617000/7351 or send an email to [email protected]," the notice said.
"Individuals desirous of using GSM Boosters should note that they can only do so in conjunction with licensed network operators," it added.