Nigeria's Webhosting, DNS Industry Set to Become Largest in Africa- Ajao
Oluniyi Ajao is the manager, Web4Africa, an Internet Entrepreneur and Technology Enthusiast. He was an author with 'Global Voices Online' for six years, aggregating blog posts from West Africa.
Ajao is a recipient of Africa Young Entrepreneur of the Year by Africa Information Technology & Telecoms Awards (AITTA) 2016. In this interview with peter oluka, he assessed the Nigerian webhosting and domain name system industry.
Web4Africa's Interest in Nigerian Market
First, I am a Nigerian, but I relocated out of Nigeria about 14 years ago. Because of that, the interest in the Nigerian market has always been there. Though we started in Ghana and have since moved to South Africa, we have always had significant number of customers in Nigeria. We have also acquired some Nigerian web hosts in the past such as NairaHost and Alireta which also boosted our customer base in the country.
Pricing
Our strongest area has always been the mass market. So, it so happens that to cover that large number of people, our price has to be reasonable. We make our pricing to be within reasonable range to attract the right people.
Assessment of Nigeria's Webhosting/ DNS Industry
Yes, Nigeria is where it is but growing fast. It is currently rated the second largest on the Continent in terms of domain name system (DNS) growth. Based on the country's population, it is only a matter of a few years before the Nigerian domain name system becomes the largest in Africa. The hosting infrastructure is becoming robust and companies are beginning to appreciate the reasons to host their data locally. On the other hand, the Federal Government has issued directives for its data hosted abroad be brought back to the country.
Client/Customer Relationship
Nigeria is a developing country and like every other sector the domain/webhosting is still developing. So, the market is not as sophisticated as you have in the developed countries like the United States, United Kingdom and South Africa. It is basically catching-up. Over time, the hosting companies will improve their processes, quality of service, customer service; eventually, the market will catch up.
HTTPs Vs HTTP and Market Demand
Generally, it is what the market demands that will be offered. Sometimes, technological advancement does demand for massive changes. We do offer HTTPs. The reasons for adopting HTTPs are increasing daily. Recently, Google said they would give websites that are on HTTPs a slightly higher ranking.
That inspired a lot of people to adopt HTTPs. Few weeks ago Chrome and Firefox started showing a warning on web pages that contain forms but that doesn't have HTTPs. So, I believe that because the internet is evolving the need to have HTTPs is beginning to increase and more people now understand what it stands for. I believe the adoption will increase in the country (Nigeria) as well.
Low Take of DNS Industry in Nigeria
One of the reasons domain name is slowed in Nigeria can be attributed to the slow internet penetration. So, even though there are 34 million small and medium enterprises (SMEs) in Nigeria (according to the Federal Government's statistics), many of the proprietors own multiple companies. Now, how many of them can/or use the internet? How many have adopted processes that can make their business more efficient?
There is also a notion that when the Nigeria Internet Registration Association (NiRA) says the number of domains in Nigeria is less than 80,000; I think it is only .ng. I strongly believe that if we begin to compute figures on .com, .net, .org and other international domain types, the number would be well over 300,000.
Another reason is: we don't really have technology in our culture. We still view it as 'White-People's thing'. Gradually, due to the efficiency it brings, we are beginning to adapt and increase our interests in technology and embrace the internet, because email is still better than writing a letter.
I believe that is changing as well. For historical reasons, the number of .ng domain names is not as high as .com in Nigeria, but I believe it will change.
One of the reasons forcing the quicker changes is the dollar-naira impasse. A few years ago, .com.ng was more expensive .com, but today, .com.ng is less than half the price of .com. So, market forces will also compel people to migrate to .ng domain names.
Download vs Upload
I believe the context there is local content. Nigeria doesn't contribute much content to the internet. We mainly download or use what others have put online like social networking: Facebook, Twitter, Instagram, etc., emailing: Gmail, Yahoomail, Outlook, etc.
But, Nigeria's population is too large to be left behind; very soon the country will find its feet in the internet space. The developer/technology industry is growing fast in Nigeria, especially in Lagos where young people are developing content and putting them online, more so, internet companies are beginning to raise millions of dollars in the country and e-commerce websites that are growing like Jumia, Konga, Payporte, Yudala, TheMap.online, Olx, Hotels.ng etc. These are creating e-commerce culture in the system. I believe that eventually, small businesses would want to have a cut of the pie, and because of that they will embrace the internet.
Web4Africa Payment System
We do offer payment in both dollar and Naira, partly for historical reasons. Nigeria is not our only market. We sell to customers in about 120 countries, because of that we cannot offer pricing in Naira only. We also bought web hosts in Nigeria who were offering payment in Naira exclusively; therefore, we had to adopt Naira pricing system. For over ten years we have been offering payments in Naira in addition to other currencies.
Data Security
There are multiple level of security that we have built into our system; like the Data Centre we are partnering in Nigeria – Rack Centre has a lot of physical security. We even have to pass through such security checks when we want to carry-out some tasks there. So, physical security is there, network security is there in terms of multiple layers of security on our equipment such that if do not have authorization you can't access it.
Downtime vs Uptime
We have been active in Nigeria since April 2016 and have not had a single downtime. Rack Centre invested a lot to make sure that our equipment are always online. They do not rely on public power. They have multiple power generating sets and every layer they use in distributing power within the datacentre, they have multiple backups. On our network, we have several means of reaching the internet; once one is down the other is up.
Partnership with Rack Centre and Plans for SMBs
Like I stated in the beginning, Small and Medium Businesses (SMBs) have always been the strongest aspect of our business. The existing services we offer are targeted at SMBs, but because our industry is techy we still have plans to offer specific packages that a 'regular' person (non-techies) will be able to use; even without them understanding the technology behind it.
2017 Predictions About the Market (Nigeria)
Hopefully, .ng adoption will increase because it has always increased steadily since the body that manages it – NiRA came in to existence in the last ten years. When you look at the graph of adoption it has always been on the increase. I am seeing a steeper rate of increase this year, especially due to the forex problem. Secondly, with the Government becoming more aware of the place of technology in today's society; like I read a few times last year that they might force their Agencies to host locally, I believe that will ginger some interest in local hosting. So, we will witness some sharper growth in local content and hosting.
Legislations to Guide Web Hosting Market
I believe in a free and open market. If there is any legislation, it should apply to the Government Agencies only. I can understand from a national security perspective that sensitive data especially with regarding citizens' data should not be hosted outside the shores of Nigeria. But for every other person/business, the market forces should determine where they host. When it becomes cheaper to host locally you wouldn't have to force anybody to do that.
Job Creation Opportunities
I would say the job creation possibilities are limitless, because I always look at the large population of Nigeria. It is a big deal, huge potential that if harnessed by government creating the right environment, would spark creation of millions of jobs; just like India and some other countries have been able to make foreign exchange from their large IT labour force.
India has such a large number of people in IT that they do take outsourcing from other countries to offer supports to them.
Therefore, if the Nigerian youth is educated enough, possessing the right skill-set they can become sources of recurring foreign exchange income to the country. I don't want to blame the academic institutions, but eventually, the market will grow through the right skills and we will be as good as every other people in the world to offer even security solutions to the IT systems we are deploying in Nigeria.
Customer Service
Initially, we outsourced our technical support, but now are trying to hire and train more of our staff to handle our customers efficiently. Our internal processes are also undergoing a thorough transformation for efficient service delivery. To make our presence felt more in the country, we are exploring the possibility of having an office in Nigeria, and it will be a huge step in spreading our local presence; for now most of our promotional activities are through the internet.
NCC Threatens Illegal Users of GSM Boosters with Arrest, Prosecution
Nigerian Communication Commission (NCC) has warned telecom consumers to desist from using illegal GSM boosters.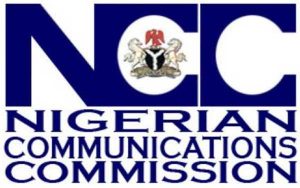 The commission also said that anyone caught using a GSM booster without obtaining approval of a duly licensed network operator will face arrest and prosecution.
GSM boosters are devices that transmit and receive telecommunications signals and can therefore interfere with other radio frequency equipment.
Ikechukwu Adinde, director, public affairs, NCC, said in a notice published on NCC website, that only licensed network operators are allowed to use GSM boosters.
The booster, also known as amplifier or repeater is made up of three main elements – exterior antenna, amplifier, and interior antenna.
They form a wireless system to boost cellular reception
"Members of the public should note that, willful interference with any wireless telegraphy is an offence under Section 16 of the Telegraphy Act, 2004,"it said
The agency said it will not condone any flagrant breach of this law.
It has also enforced measures to prosecute offenders.
Accordingly, monitoring mechanisms have been put in place and anyone caught using a GSM booster without obtaining approval of a duly licensed network operator will face arrest and prosecution.
"Any member of the public with useful information regarding the illegal use of GSM Boosters should contact the Commission on 09-4617000/7351 or send an email to [email protected]," the notice said.
"Individuals desirous of using GSM Boosters should note that they can only do so in conjunction with licensed network operators," it added.
Tizeti Selects Nokia to Provide LTE Fixed Wireless Access Solution for High-Speed internet Services in Nigeria
Tizeti announced that it selected Nokia's Fastmile Long Term Evolution (LTE) technology to enable usprovide superior internet services to over 1 Million subscribers in Port Harcourt, Edo and Ogun in Nigeria.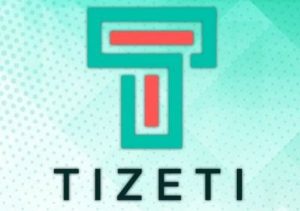 Tizeti will deploy Nokia's AirScale Base Station TDD-LTE and FastmileFixed Wireless Access (FWA) gatewaysto deliver premium internet and Virtual Private Network (VPN) services to Residential, Small and Medium Enterprises (SMEs).
The solution will also enable Tizeti'sto deliver a more robust, high-speedinternet service to subscribers and the flexibility to seamlessly evolve to 5G Fixed Wireless Access when needed.
Nokia's FWA solution enables Tizeti to fast-track broadband access and provide a best-in-class broadband experience to its subscribers.
Nokia'sAirScale Base Stations ensure high-quality connectivity and coverage and enablesTizeti to evolve the network in line with customer demand.
Nokia'sFastmilegateways connect wirelessly to the existing network to createa fastbroadband connection and enhanced Wi-Fi experience in the home.
The Nokia Network Services Platform will help Tizeti to simplify operations and quickly respond to changing market demands.
Kendall Ananyi, Tizeti, said:"We are committed to providing the best-in-class network experience to our subscribers. We are confident that Nokia's proven technology and expertise will help us differentiate our services based on quality. This a crucial project for us as it introduces LTE in our networks and allows us to bring new and innovative services to our subscribers."
Eniola Balogun, Nokia, said:"We are thrilled to work with Tizeti on the initiative to upgrade their network to bring the latest products and services to its subscribers. Nokia Fastmile will help Tizeti to cost-effectively enhance the customer experience.
The project will also enable them to delight their subscribers by providing more reliable data services.
On the other hand, Tizeti will benefit by adding new revenue streams."
Risk Assets Push Higher on Vaccine Hopes; Eyes on the Fed
By Hussein Sayed, Chief Market Strategist at FXTM,
After two consecutive weeks of back-to-back declines, global stocks kicked off Monday with solid gains amid a surge in M&A activity and positive signs towards vaccine developments. Currency markets were little changed ahead of a busy week of monetary policy announcements, while Oil and Gold ticked slightly higher.
The two big deals announced over the weekend were Softbank's plan to sell chipmaker ARM to Nvidia for more than $40 billion and Gilead Sciences to acquire Immunomedics for a price tag of $21 billion. Meanwhile, on the vaccine front, AstraZeneca resumed its phase-3 trial on Covid-19 after being suspended last week following a neurological illness developed in one participant, and Pfizer announced that its vaccine could be distributed before year-end if found safe and effective.
Central Banks will take centre stage this week with the Federal Reserve, Bank of England and Bank of Japan all due to announce policy decisions. Out of the three meetings, the Fed is likely to be the most watched following its historic shift towards average inflation targeting. The big question remains how will the FOMC put this policy into action?
From what we know now, the Fed is set up to keep interest rates near zero for a long time, possibly for several years. Given the new framework, any spike in inflation won't translate into immediate rate hikes as the Fed wants to compensate for the lost years when they have failed to hit the target. The dot plot will be the key guide for investors and traders alike. If inflation projections remain at 2% or below for the foreseeable future, this will solidify market expectations for a low rate environment for many years to come. That said, Jay Powell would still have to explain in more detail how the new framework will be translated into policy action.
In June's economic projections, the Fed anticipated unemployment would be at 9.3% by year-end, but, in August, unemployment was well below that forecast at 8.4%. Many other economic data surprised to the upside during the June – August period in a clear sign that most economists were overly pessimistic towards the strength of the recovery. However, there is still a considerable amount of uncertainty given the latest surge in Covid-19 cases worldwide and the US, especially as we get closer into the winter season. A second wave will undoubtedly put the recovery at risk in the final quarter of the year and it will be interesting to see the Fed's view on that issue.
As for the market selloff over the past two weeks, the Fed isn't likely to show any signs of concern. In fact, policymakers should be satisfied with the pullback as the risk of a bubble in several assets has been growing due to the Fed's extremely accommodative policies. Unless we see another 10 -15% drop, do not expect the Fed to intervene.