NIMC Says BVN-Generated NIN Can't be Used for SIM Integration
National Identity Management Commission (NIMC) has disclosed that the National Identification Number (NIN) generated during the registration for the Bank Verification Number (BVN) cannot be used to link SIM cards of telecommunications subscribers.
Last month, the Nigerian Communications Commission (NCC) directed GSM service providers to disconnect any phone number on their database not link to NIN from December 31, 2020.
This made many Nigerians to rush to the offices of NIMC across the country to enable them to retain their phone numbers.
Following an outcry from Nigerians, the deadline was shifted to January 19, 2021.
For some who already had their unique 11-digit number, they were given USSD codes they could use to link their SIM cards with the NIN.
Those who got their NINs during the BVN registration were also happy that they will not have to go through the stress of queuing at the NIMC offices, but their hopes were dashed today when the agency said such NINs cannot be used for the purpose.
In a message on Tuesday, NIMC emphasised that those who got their NINs via BVN must go to its offices to complete the registration process.
"If your NIN was generated due to the BVN record harmonisation with the National Identity Database, you will not have the access to the NIMC mobile app and your NIN-SIM integration will be invalid," the notice from the agency said.
It further emphasised in another message that, "You must complete your NIN registration even if your BVN has generated a NIN."
Dell Forecasts 5G Technology to be Enterprise Driven in 2021
The fifth generation (5) telecom ecosystem will shift to become more enterprise driven from consumer-focused in 2021 and the fundamental architecture become software-defined, according to John Roese, global chief technology officer, Dell Technologies.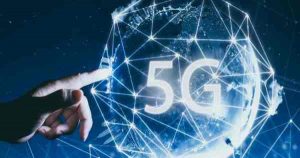 "In 2021, we will have true standalone 5G materialize and it will include advanced features. Enterprise use cases will dominate the technical landscape of 5G for both public and private deployment models.
The fundamental architecture of 5G will move away from the telco and shift to a cloud and IT architecture, which will be open and software-defined for the first time," said Roese recently while briefing the journalists on the technology trends this year. The Dell senior executive said 5G infrastructure  'needs to be developed in a very different way with software defined architecture'.
Roese said in 2021 and 2022 the industry would see the shift to building edge computing platforms that can run multiple edge experiences and software-defined services on them to solve the edge proliferation problem. "Edge platforms will become major new areas of on-premise IT capacity delivered as both product and as-a-service," he added.
Dell said 2021 will also be a prominent year for the quantum computing and semiconductor ecosystem.
"This is the year that will enable broader software development ecosystems to experiment with quantum computing. This is the first year that a computer scientist with no prior access to quantum computing can go into a simulator and start to learn the language of quantum," said Roese.
According to the company, the industry will move from the era of homogeneous compute to an era of heterogeneous compute.
This means that homogenous compute like x86 will be highly augmented with domain specific architectures (Accelerators), and semiconductor ecosystems are being reorganizes for this domain.
Nokia Signs up Google for Building Cloud-based 5G Network
Nokia has partnered with Alphabet's Google Cloud unit to build 5G core network infrastructure and allow business customers to offer services such as smart retail and automated manufacturing.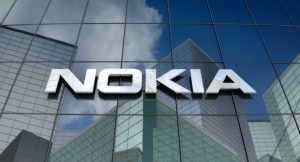 Cloud computing units of big technology companies such as Microsoft and Amazon are also tying up with telecoms vendors ahead of deployment of 5G infrastructure to corner a share in new businesses the new technology might enable.
While Nokia will bring its 5G expertise, Google Cloud will serve as the platform for launching applications and assist customers in building an ecosystem of services.
"We will start to see some of these things to get in the live environment by end of this year," Amol Phadke, Managing Director at Google Cloud told Reuters.
He added that the timeline for the availability of the services would depend on telecom operators.
FG Defends Ultimatum to Block SIM Cards without NIN
The federal government has said that Nigerians are to be blamed for the ongoing rowdy exercise to link their SIM cards to the National Identity Numbers (NIN).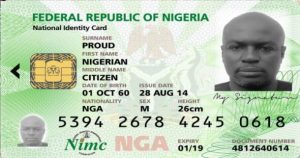 Isa Pantami, minister of communication and digital economy, said the government gave everyone about 12 months to complete the exercise but many ignored.
Pantami argued that linking SIM cards to NIN was designed to be a smooth process which turned rowdy because people chose not to comply to government's directive.
"The deadline was announced since February 2020 – the first day that the policy was announced in Nigeria was on 4th Feberuary 2020," Pantami in an interview on Channels Television Politics Today recently.
"So it was announced since then that every citizen who owns a sim card should obtain a national identity number and submit same to the mobile line operator.
"Citizens, instead of going to obtain their national identity number, they fail to do that, they keep debating…they couldn't comply."
Nigeria Communications Commission (NCC) in December 2020 gave a two-week ultimatum to telecom service providers to block phone numbers without NIN.
The government agency said telecom service providers who fail to block sim cards unregistered with NIN after the two-weeks risk withdrawal of their operational license.
"​The submission of NIN by subscribers to take place within two weeks (from today December 16, 2020 and end by 30 December, 2020)," Ike Adinde, NCC spokesperson said in a statement.
The ultimatum has since been extended by up to six weeks, from December 30 to February 9, 2021.
However, many Nigerians lamented the strenuous procedures to register for NIN itself even before the deadline was announced in December 2020.