NITDA Can Finance Nigeria's Annual Budget- Reps
National Information Technology Development Agency (NITDA) can finance the country's annual budget if given the necessary environment, according to Wole Oke, chairman, House of Representatives Committee on Public Accounts.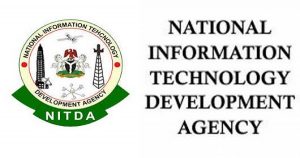 Oke who expressed optimism during the investigative hearing into the queries issued by the office of the Auditor General of the Federation (oAuGF) against NITDA, frowned at the flagrant abuse of the extant financial regulations.
He requested for a brief on the NITDA mandate and progress made so far with the view to the proposed relevant amendment to the NITDA Establishment Act for the smooth running of the agency.
Oke said "Nigerians want to know what you have done with the tax-payers' money. Nigerians are watching you free of charge; we are not charging you for that. So it's good PR for you to also market what NITDA is doing.
"People hear about NITDA, NITDA they don't even know what you stand for. Not many people are aware until a few days, I saw your DG on Channel, some of us don't even know your mandate. But this is a window for you to showcase what you also do. For Nigerians to also appreciate what you're doing. The law setting you up is here. And from the information I gathered is that you can actively finance Nigeria's budget if you're given the wherewithal.
"The information I gathered is that NITDA alone can finance Nigeria's budget if they are given the wherewithal, they are supported, they are given the environment to operate that we don't even need to go borrowing.
"So these are the gains we are taking away. We did not just bring you here. We are very civil here, you elected us, we don't harass, we don't intimidate but we work as citizens of this country, and through the medium, you are able to render an account to Nigerians.
"Where you err, we will show Nigerians. Nigerians will know. If you give a contract to any contractor and he or she fails to perform, we will expose the person, okay, so we are not here to witch-hunt anybody. So please calm down and feel free," Hon. Oke urged.
While responding, Kashifu Inuwa Abdullahi, director general, NITDA, explained that before the advent of NITDA, ICT contributed less than 1% of the GDP, but today contributes more than 14% to the GDP, adding that in 2016 NITDA came up with strategic roadmap framework to transform the ICT sector in line with Economic Recovery and Growth Plan (ERGP).
He argued that the Agency has done so much in terms of "what people are doing with IT and making money. Like in NITDA we are not a revenue-generating organization, we just get levy from certain categories of companies so the money we are getting is small.
"What the chairman said if we can get what we need we can fund Nigeria's budget. Let me give you an example of the Netherlands. Netherland is not as big as Kano and Jigawa States combined together, in terms of landmass and population but Netherland is using information technology for agriculture.
"What Netherland generated from agriculture export in 2019 was $106 billion while Nigeria generated only six-point something billion dollars from oil and gas.
"So what the chairman was saying is that if we can annex the powers of ICT, we don't need to bother about any other thing because almost everything we do today is powered by ICT. So we can use ICT to boost our agriculture, our commerce and trading, almost everything."
He noted that while other sectors of the world economy lost so much during the pandemic, those who invested in ICT were insulated, and "making money. One person, the owner of Amazon made almost $36.2 billion between the middle of March and June."
The NITDA helmsman explained that the agency generated funds from the 1% levy from national information technology development fund (NITDeF) paid by the IT companies operating in the country and collected by Federal Inland Revenue Service (FIRS).
While responding to question on the alleged exclusion of Sokoto and Zamfara states from the 218 personnel employed in 2018, which the lawmakers argued was in breach of federal character policy, Mr. Inuwa however noted that 3 people were employed from Sokoto State in 2019.
On his part, Hon. Emmanuel Akpan requested for details of how NITDA contributes over 14% to Nigeria's GDP during the status of an inquiry being initiated by the Committee.
"It will be important for this Committee and for Nigerians to know how much that translate to in naira and kobo that has come into the coffers of the Nigerian government vis-a-vis what you have spent that could have helped in advancing" the funding of the annual budget.
While responding to questions, Mrs. Titilayo Olusanya, NITDA deputy director Finance, explained that both appropriation and IGR for the year 2014 to 2018; audited account and management accounts as well as budget performance for the year under review were submitted for the Committee's consideration.
She explained that the evidence for the submission of the audited accounts for 2014 to 2018 as well as evidence of remitted of internally generated revenues/operating surplus were part of the documents submitted to the Committee.
While speaking, representatives of office of the Auditor General of the Federation confirmed that the agency had submitted all relevant documents in line with extant financial regulations.
On his part, Hon. Mark Gbillah asked whether there was any value added to the agency sequel to the recruitment of the personnel.
However, while expressing his view, Hon. Oke argued that: "in our national life, sometimes a public organisation we may not relate employment generation to profitability; rather we may relate that to productivity, growth and development. And it was one of the tools that our late sage Chief Obafemi Awolowo deployed in South West."
Meanwhile, at the investigative hearing held on Monday, Hon. Oke directed the Clerk of the Committee to issue a fresh letter to Standard Organisation of Nigeria (SON) to cause appearance over the non-remittance of audit report since 2015 to 2019.
Expert Blames Fundamental Flaw in IP for Cyberattacks
Dr. Adewale Obadare, co-founder, Digital Encode, has attributed activities of cyber-criminals on the super-highway to fundamental flaws in the internet protocol.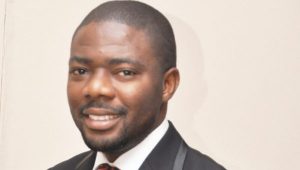 He explained that the internet is structured in a Transmission Control Protocol/ Internet protocol (TCP/IP) which is the protocol that is powering the internet.
"Unfortunately that protocol is not designed for security because internet was designed for communications but now we are using internet for a lot of things including sensitive transactions. But because of the fundamental problem of lack of security which is an afterthought for internet, cyber criminals who are aware of this basic flaw of internet are exploring that vulnerability that exists to attack."
Obadare spoke on the calamities and tragedy that came with Covid-19, said: "What we need to understand is that with the emergence of Covid-19 pandemic, there is massive usage of internet technology. A lot of people that were not using the internet before started using it. This means that there is an increase in the usage of internet activities and so everything has become electronic.
"Looking at the dangers, we have to look at it from three perspectives namely; personal security which has to do with the end user, business security and national security.
"As a result of lockdown, a lot of individuals are working from home so there was a shift in focus for hackers to end users because they are not security conscious and their devices are vulnerable.
"From statistics there were more attacks on individual devices and government infrastructure than corporate devices during Covid-19".
He explained further that any device can be digitally evaded if there are issues with four factors which include architecture, design, implementation and operation.
"Most of the times there is always issues with any of these four factors. It is either your architecture is bad or you have issue with your design or you have issue with the way you have implemented your technology or how you operate the device, which build inherent vulnerability within our systems and hackers take advantage of issues like these and brake into systems and cause havoc".
Elsewhere Dr Kenneth Geers, senior fellow of the Atlantic Council and a NATO Cyber Centre ambassador has warned that organisations and critical infrastructure across the world are set to experience an increasing number of cyber- attacks, perpetrated by well-funded rogue nation states and attackers looking to disrupt operations, make money or commit industrial espionage.
He said the Coronavirus pandemic is providing cyber spies and criminals with new opportunities to gain a foothold on target computer networks via phishing and other forms of social engineering.
"We must do a better job of educating our employees and citizens about the dynamics and dangers of social engineering.
Sundiata Post Media Unveils Dealboku, eCommerce Platform
Sundiata Post Media Limited, a multimedia news platform, has launched Dealboku,  its e-commerce platform.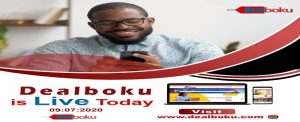 In a statement, Max Amuchie, founder/CEO of Sundiata Post Media, said Dealboku is an idea whose "time has come".
Amuchie said Dealboku is different from other conventional online shops where goods are sold at shelf prices, as its e-commerce platform is an online deals marketplace where merchants are made to sell same products and offer same services at a discounted price.
"We have built a robust platform that is unique in its approach to e-commerce. Both buyers and sellers are assured of excellent customer care and quality products and services at discounted prices," he said.
According to him, "with the establishment of Dealboku, Sundiata Post has made history as the first media platform in Nigeria to go into the full e-commerce business".
In her remarks, Hannah Atomode, Dealboku's project consultant, said the goal of the platform is to help customers get good discounted deals to their doorsteps.
"The team has been working very hard to build a beautiful and user-friendly website. This is a platform that comprises various products and services from fashion, automobile, furniture, foods, beauty, food, Spa and wellness, hotels, online training etc," she said.
"The payment system is not cumbersome, it is so simple and easy to use."
Atomode added that the e-commerce platform offers three payment options, which are card payment, wallet or bank transfer.
AtaraPay Redefines e-commerce Space
AtaraPay, an online escrow service has reiterated its commitment toward redefining and enhancing cash on delivery service in Nigeria in a way that promotes trust, transparency and protects the interest of both parties.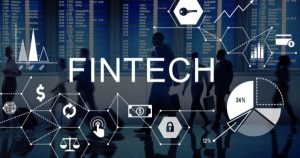 Yemi Adebiyi, Executive Director of TrustPay Technologies Limited, made this known in a statement in Lagos, where he said the emergence of e-commerce in Nigeria has changed the way Nigerians buy and sell goods.
He said that although bias and skepticism against online shopping persist, over time more consumers have begun to embrace the concept of purchasing items online and getting them delivered at their doorstep.
He said: "The advent of the COVID-19 pandemic has also made it imperative for sellers to diversify their sales channel to include an online, omnichannel strategy."
He noted that, however, over time increased cases of internet fraud, frequent internet payment transaction failures only served to worsen the perception of customers paying online without physically inspecting the goods.
Adebiyi pointed out that as a workaround, cash-on-delivery options quickly became a popular choice with customers who preferred to double-check items in hand before paying in cash. This served as an approach to address the trust deficit and guarantee quality assurance.
He said that the introduction of escrow service by African start-ups such as AtaraPay, Paylock, Truzo has come in handy in addressing the issue of trust between buyers and sellers in a way that promotes transparency and protects the interest of both parties.
Adebiyi explained that AtaraPay's business relationship with Consolidated Hallmark Insurance Plc enables it to provide a service that can be trusted and reliable enough to take away the monetary bottlenecks and resolve every crisis during transactions.
"This is a safe way to strike an equilibrium between customer and merchant credibility while eliminating fraud in the process," he added.