NITDA Inaugurates Advisory Committee to Help Cushion Impact of COVID-19 Pandemic
Mallam KashifuInuwa Abdullahi,  director general, National Information Technology Development Agency (NITDA), has inaugurated a 10-Member Advisory Committee to advise Government on measures to be taken to cushion the impact of the COVID-19 pandemic on start-ups, small and medium businesses as well as the Technology Ecosystem in general.
The DG stated this in a statement released on Wednesday by Mrs Hadiza Umar, head, Corporate Affairs and External Relations, National Information Technology Development Agency (NITDA).
According to the statement, "Concerned with the potential impact of the COVID-19 pandemic on the ICT sector, the Honourable Minister of Communications and Digital Economy, Dr Isa Ali Ibrahim Pantami, directed NITDA to urgently look into how the Federal Government can effectively provide the enabling environment for Technology Start-ups and ICT businesses to help in mitigating the potential impact of the pandemic on their businesses.
"The Committee has the Chairman, Innovation Support Network (ISN) and President, African Business Angels Network (ABAN), Mr Tomi Davies, as its Chairperson. Other members of the Committee include Amal Hassan, MD/CEO, Outsource Global, Bosun Tijani, MD/CEO Co-Creation Hub (CCHub), Juliet Anammah, Chairperson Jumia Nigeria and Head, International Affairs, Jumia Group, Kola Aina, Founder, Ventures Platform, Musa Ali Baba, MD/CEO TeasyPay, Iyinoluwa Aboyeji, Co-Founder, Andela, Collins Onuegbu, MD/CEO Signal Alliance and Dr. Kalli Zannah, Special Assistant to the Honourable Minister of Communications and Digital Economy. Dr Amina Sambo-Magaji, the National Coordinator, Office for ICT Innovation and Entrepreneurship (OIIE),is to serve as Member/Secretary".
While inaugurating the Committee, the DG, indicated that the constitution of the Committee is at the instance of the Honourable Minister of Communications and Digital Economy.
He also said that they were carefully selected for their significant contributions to the ICT sector in general and the Technology and Innovation ecosystem in particular.
He therefore charged them to consider the assignment as a call to national duty, especially at this critical time when the Federal Government is making all efforts to ensure the containment of the COVID-19 pandemic as well as minimize its impact on the economy.
The Terms of Reference of the Advisory Committee, as listed by the DG, include:devise suitable strategies for the provision of affordable Internet access to individuals and businesses; develop a Framework to facilitate access to financing for tech and tech-enabled ventures;
Others are to devise modalities for encouraging the development and adoption of digital technology use support policies in line with the 'Work From Home'directives of the Federal Government; and develop a support program for Innovation Hubs to facilitate access to remote resources by startups during the work from home as well as other forms of support the hubs may require to be sustainable.
In an effort to ensure the involvement of all stakeholders, especially tech and tech enabled start-ups, a Stakeholder engagement instrument is developed.
In line with the social distancing measures aimed at minimizing the spread of the COVID-19 pandemic, digital technologies were used for the inauguration.
It is also expected that the Committee will make effective use of digital technologies in carrying out this assignment.
The Committee has been assigned 48 hours to submit its preliminary report.
ATCON Urges Members to Follow Nigeria Data Protection Regulation
The Association of Telecom Companies of Nigeria, ATCON, has urged members to comply with Nigeria Data Protection Regulation as stipulated by the federal government through the National Information Technology Development Agency (NITDA).
Mr. Olusola Teniola, President of ATCON, made this call at a virtual meeting on Nigeria Data Protection Regulation 2019: held on Monday, July 6, 2020, with the theme 'Benefits and Compliance Process'.
Mr Teniola disclosed that the aim of the virtual meeting was to create awareness and encourage its members to implement the Nigeria Data Protection Regulation.
He called on members to ensure that they did not running against the Nigeria Data Protection Regulation 2019.
According to him, "ATCON partners with this company in order to prevent our members from running against the Nigeria Data Protection Regulation 2019.
"As we all know the Regulation aims at protecting and guarantying the safety of all users of web from the unscrupulous people who use their knowledge to defraud and cheat people who are genuinely transacting business over different websites (public and private).
"It should also be emphasized that data is now the new gold and it must be treated accordingly, ATCON embarked on the awareness and implementation of the data protection regulation because of its strategic importance to our members businesses and to reduce or prevent cybercrimes by ensuring the safety and protection of Nigerians digital details on the world wide web as the failure to give adequate protection to data could be very devastating and costly to individuals and businesses."
He further commended Mr Inuwa Kashifu Abdullahi, Director General/CEO, National Information Technology Development Agency (NITDA) for putting the document together for the benefits of Nigerians who have moved their physical transactions online.
Njalo.ng Provides Nigerians with Access to Quality, Cheap PPE during Covid19
Top priority for individuals and organisations – public and private sectors – is the health and safety of employees, customers, vendors, and their families.
Therefore, helping households, companies and the society at large, to put the necessary measures in place and the protection of people's lives, is what has made Njalo.ng an online marketplace with a difference.
As the COVID-19 pandemic turns the global economy upside down, demand has become volatile, creating a variety of pricing challenges.
But as a Startup with eyes on long-term value rather than short-term gain, Njalo.ng has enabled sellers to offer the best prices to buyers, most of who have lost their jobs or financially down but need to protect themselves against the pandemic.
Launched on January 6, 2020, Njalo.ng, a classifieds platform empowers millions of individuals and businesses in Nigerians with free access to sell smartphones, cars, laptops, clothes, shoes, bags, property, furniture, books/literature, and kiddies' clothes, among others.
As COVID-19 crisis is exerting sudden and unprecedented pressures—sometimes up, but more often down—on demand and pricing, it offers sellers a door to reach out to buyers by offering free placement of items and promoting such products across social media channels at no charge to the sellers.
Expatiating on the why they chose to support sellers, Mrs. Sandra Ani, Chief Operating Officer of Njalo.ng, said, although it is difficult to take a long-term view during a crisis of this nature, they expected that the sellers that emerge in the strongest positions will be those now taking a "through-cycle" view of their relationships with customers and the communities where they do business as part of an integrated approach with marketing and sales.
She said that Njalo.ng's step is in line with the Federal Government and various State Governments' call for support from the companies to assist with palliatives, especially in the fight against covid-19.
She said, "When Covid-19 was first reported in Nigeria in February 2020 and the subsequent lockdown in Abuja (FCT), Lagos and Ogun States respectively, nobody thought it was going to take this long before the economy opened up again. Just a few days ago the government announced that Students should get prepared for WAEC only to re-announce that Nigerian students are not likely for year 2020 WAEC examinations.
"So, at Njalo.ng, our aim is actually to empower as many people as possible, but not like directly donating Facemasks or Personal Protective Equipment (PPE) to everybody, because the number is much.
"We thought of the best possible way to do this and we discovered that people have the need for quality products and secondly, at the best price.
"Suffice to say we are empowering the people to stay safe or contain the spread of coronavirus by offering SMEs the platform to sell personal protective equipment (PPE) to millions of Nigerians.
"Interestingly, our support here is that you do not have to pay to sell on Njalo.ng; we shoulder that for you.
"We are extending our hands to more merchants, SMEs and entrepreneurs to use this opportunity to make ends meet".
She said that Njalo.ng has deployed a robust Customer-Care team to attend to the needs of both sellers and buyers. "This is why Njalo.ng's slogan is Easy Sell, Easy Buy. We make life easy for you", Mrs. Ani added.
According to her, Njalo.ng also encourages sellers to sell WHO (World Health Organisation's) recommended PPE products as a means to curtail the spread of the virus.
FG Says Report on 5G Deployment Ready but Needs Stakeholders Inputs
Dr Isa Ali Ibrahim Pantami, minister of Communications and Digital Economy, has said that the report on the deployment or otherwise of Fifth Generation (5G) network in Nigeria is ready but it will not go live until experts from all the country's major sectors recommend its deployment.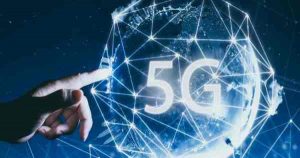 Pantami who spoke Thursday in a virtual Annual General Meeting and Induction of new members by the Computer Professionals Registration Council of Nigeria (CPN) said the government would not deploy the newest telecom network until professionals from health, telecom, ICT, engineering, defense, financial, media sectors and others made recommendations for its deployment.
Between 5G network and COVID-19 conspiracy theory COVID-19: Senate probes 5G network in Nigeria
"There must be unanimous decision from chosen experts from all the country's major sectors before the government give go ahead for 5G deployment," the minister said.
He said though 5G is very important, overall safety of Nigerians supersedes its importance. He said if the experts found out it was safe and recommend its deployment, it would be deployed. ''But if it is found not to be safe for deployment in the country we will not deploy it,'' he added.
He said the 5G deployment was stalled in some countries across the world due to conspiracy theory around its safety.
Speaking on the keynote lecture, Adoption of 5G in Nigeria: The Technological and Regulatory Challenges, Engr Uche Osuji said all telecom operators in the country are ready for 5G deployment.
Osuji, who is a senior manager with MTN Nigeria, said deployment of 5G network will revolutionise Nigeria's economy. He listed global politics as one of the major challenges stalling its deployment across the world.
Prof. Charles Uwadia, president and chairman-in-Council of CPN, had earlier said the adoption of 5G would drive economic growth and social inclusion in Nigeria.