No SIM Registration, No National ID Card- NCC
Only holders of the national identity card issued by the National Identity Management Commission (NIMC) shall be qualified to register for new SIM card, according to Nigerian Communications Commission (NCC)
NCC said the new demand is in line with the NIMC 2007 Act and the subsequent regulation released in 2017.
The Commission said the regulation "provides that a person must provide his or her National Identity Number (NIN) in order to register a telephone SIM card".
The new NCC requirement was disclosed by Professor Umar Danbatta, Commission's executive vice chairman, while speaking at the 2019 annual conference of the Guild of Corporate Online Publishers (GOCOP) event held in Lagos.
GOCOP has over the years remained a segment of NCC's broad media stakeholders, who have continually disseminated its activities –policies, programmes and decisions- to its various stakeholders.
Danbatta, who was represented by Omoniyi Ibietan, commission's Head of Online Media, said in order to realize the new regulation, the NCC in collaborating with all stakeholders has set in motion mechanisms for compliance.
Danbatta said that the NCC engages in continuous verification exercise of the SIM data collected by the Mobile Network Operators (MNO) and their SIM registration agents across the country to deliver on its mandate so as to ensure that the Commission has credible subscriber data.
The EVC has therefore, counseled those who want to acquire new SIM cards to go and get their NIN as the first step to acquiring the SIM card, saying that the Commission was committed to using telecoms to support the current tripartite agenda of the federal government, which are to improve the economy, enhance security of lives and property and to fight corruption in the society.
The NCC at the event also reiterated the contribution of the telecom sector to the growth of the Nigerian economy, saying the sector has contributed over 13.8 per cent to the Gross Domestic Product (GDP) in the second quarter of 2019.
Danbatta, said teledensity has reached 91.65 per cent with a number of telephone lines reaching 175 million, and internet users at 122.6 million, while cumulative investment peaking at $70 billion.
Nigeria Ranks 5th Worst for SIM-Card Registration Laws
Nigeria has been ranked as the 5th worst among over 150 countries by their SIM-card registration laws exploring data that is collected, what happens to the data and other restrictions such as number of SIM-cards allowed.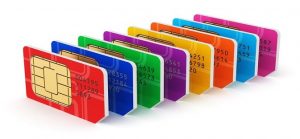 A recent report by Comparitech, an organisation which compares tech services around the world, Nigeria was placed alongside countries where invasive biometric data is mandated for SIM card registration particularly for the reason that the length of time this data is held by the collating body is unknown or unclear.
The report found Nigeria scoring 13 out of a possible 20 (20 being the worst score) thanks to, among other things, the collection of biometric data.
With fresh reports that National Identification Numbers (NIN) may soon become necessary for SIM registrations, it is important to start asking how well the telcos and the industry regulatory agency, Nigerian Communications Commission (NCC) have structured their agent networks to ensure sensitive data does not fall into wrong hands.
With more than 5.1 billion global mobile phone users accounting for some 70 percent of the world's population, a number of governments have looked into implementing SIM-card registration laws to prove identity and collect user data, writes Comparitech.
Mandatory SIM-card registration with real name and personal details is necessary in most countries, but governments lack transparency when it comes to data use.
The laws for subscriber identification module (SIM) registration in Nigeria and fourteen other countries are considered the most invasive in the world, according to a new study by Comparitech, an online platform that provides tech research.
The study examines privacy in mobile phone usage in 150 countries and how national governments impose SIM-card registration laws to collect data on their citizens.
The report identifies the requirement of biometrics in the registration process as one of the factors that determine the level of intrusiveness of the laws.
Nigeria is among countries that currently have biometric registration laws.
According to Comparitech, SIM-card registration in Nigeria requires both fingerprints and a facial image.
Other countries with biometric requirement in the registration process are China, Tanzania, Saudi Arabia, Singapore, Tajikistan, Thailand, Uganda, United Arab Emirates, Afghanistan, Bahrain, Bangladesh, Benin, Oman, Pakistan, Peru, and Venezuela.
Tanzania is at the top of the ranking of countries with the worst SIM-card registration laws, scoring 19 points out of the maximum of 21 points. Next on the ranking is Saudi Arabia (17 points), followed by North Korea and Uganda (15 points each). Lebanon, Pakistan, Singapore, and Sri Lanka have a score of 14 points; while Nigeria, Bahrain, Bangladesh, China, Myanmar, Tajikistan, United Arab Emirates scored 13 points.
Other indicators used in the study to determine the level of intrusiveness of SIM-card registration laws include whether the data collected is stored by telecommunication providers or shared with government agencies; the requirement by law enforcement to gain access to the data; for how long the data is stored; and whether or not there are data privacy protection legislations.
Apart from biometrics, photo ID is a requirement to sign up for phone service in some countries. Other requirements are a permanent address, date of birth, nationality and gender.
"In China, anyone registering a new phone number now needs to submit a facial scan. This is also happening in Singapore," said Paul Bischoff, a tech writer at Comparitech.
According to the report, while most countries require mandatory SIM-card registration, this requirement does not exist in about 45 countries and jurisdictions. Countries without mandatory SIM-card registration laws include United Kingdom, United States, Bahamas, Bosnia and Herzegovina, Cabo Verde, Canada, Croatia, Denmark, Finland, Hong Kong, Ireland, Israel, Mexico, Portugal, and Sweden.
Discussing how SIM-card registration threatens people's privacy, Bischoff said, "Creating a database of citizens and their mobile numbers restricts private communications, increases the potential of them being tracked and monitored, enables governments to build in-depth profiles of their citizens, and risks private data falling into the wrong hands."
Comparitech said mandatory SIM-card registrations also pose the risk of identity theft and abuse of data. Criminals can use someone else's photo and personal information to sign up for a new SIM, potentially causing a lot of trouble for the impersonated individual.
The tech researchers also said without laws to protect registration data, people's personal details can be shared with other third parties, such as advertisers and tax collection agencies.
Since 2011 when the Nigerian Communications Commission (NCC) launched its nationwide compulsory SIM card registration, the process has continued to unravel like a taut game of hide and seek between the commission, telcos and the millions of subscribers across the country.
From 2014 when the commission rejected the data of about 37.79 million subscribers citing inconsistencies in the collected data to 2019 when reports quoted the NCC as saying 63.2% of the total registered SIM card registrations in its database was invalid, a figure the commission denied.
Over the years, NCC has continuously embarked on awareness programmes urging Mobile Network Operators (MNOs) to sensitise their dealers/agents to desist from fraudulent SIM registration activities.
Airtel Cleared to Increase Overseas Funding
Bharti Airtel received approval to boost the percentage of overseas investment in the company to 100 per cent, a move which could help the third-largest mobile operator in India attract capital from outside the country.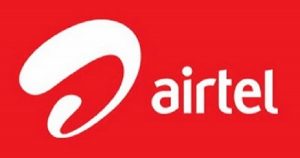 In a stock market filing, the operator said the Department of Telecommunications gave it the green light to increase the limit of Foreign Direct Investment (FDI) up to 100 per cent of its paid-up capital.
The previous limit was set at 49 per cent, with the operator's current non-domestic ownership at about 44 per cent.
Airtel issued shares in early January worth up to $2 billion and opened the sale of $1 billion in bonds to non-domestic investors, as it embarked on a massive fundraising effort to cover controversial fees demanded by the government.
In October 2019, the Country's Supreme Court ruled operators' adjusted gross revenue (AGR) covers all revenue, including non-telecoms related activities.
The decision burdens Airtel with INR355 billion ($4.99 billion) in additional licence and spectrum usage fees.
Sub-Saharan Africa has the Most Expensive Broadband Prices – Report
The 2020 Global Broadband Pricing Report by Cable.co.uk reveals vast disparities between rich and poor nations.
The report analysed data from 3 095 fixed-line broadband packages in 206 countries between 28 November 2019 and 8 January 2020.
It says war-ravaged Syria offers the world's cheapest broadband, with an average cost of $6.60 per month.
The East African nation of Eritrea is the most expensive place in the world to get fixed-line broadband, with an average package price of $2 666.24 per month.
Sub-Saharan Africa fared worst overall, with almost all of its countries in the most expensive half of the table.
Eswatini (formerly Swaziland) was the cheapest in the region, coming in 34th overall with an average package price of $21.73.
Equatorial Guinea ($259.38), Burundi ($283.73) and Mauritania ($694.63) join Eritrea as the most expensive countries in the region, and all sit among the 10 most expensive countries in the world.
Falling prices
SA ranks number 101 out of 206 countries with an average cost of $44.77 per month.
"The price of fixed-line broadband globally continues to fall, while speeds continue to rise," says Dan Howdle, consumer telecoms analyst at Cable.co.uk.
"In our worldwide broadband speed comparison, released in July of last year, similar disparities were apparent to those seen here. The countries with slow, patchy broadband infrastructure that supplies only a fraction of the population tend to be the most expensive. Likewise, those with exceptional, often full-fibre infrastructure supplying the majority of the population tend to be the cheapest, if not in absolute terms, certainly on a cost-per-megabit basis."
Three of the top five cheapest countries in the world are found in the former USSR (Commonwealth of Independent States, including the Russian Federation itself) with an average package cost of just $7.35 per month.
Conversely, the US has the most expensive broadband in the world, coming in 119th place with an average monthly package cost of $50.
Within Western Europe, France is the cheapest, with an average package price of $27.81 per month, followed by Germany ($28.74), Andorra ($32.65) and Italy ($33.28).
The UK came in sixth cheapest out of 29 Western European nations (and 71st cheapest worldwide), with an average package price of $15.90 per month.
However, due to lower average speeds compared to much of Europe, it fared far worse in terms of value for money, coming in 23rd of 29 countries in Western Europe, and 81st in the world, with a cost per 1Mbps of bandwidth, per month, of $1.07, the report says.
In the Near East region, Howdle points out war-ravaged Syria came in the cheapest with an average monthly price of $6.60 per month (and ranked first overall), with Saudi Arabia ($82.85), Qatar ($109.87), United Arab Emirates ($115.97), Bahrain ($145.89) and the Yemen ($2 466.67) providing the most expensive connectivity in the region.