Nokia Maintains Leadership with Available Internet
Nokia, world's number one manufacturer of mobile devices has with the announcement of its two new mobile products- the Nokia 2720 fold and Nokia 2330 brought Internet in emerging markets closer to the people to open the way for information, entertainment, family and friends. The Nokia 2720 comes Internet-ready, and works with Nokia's range of emerging market services such as Nokia Life Tools and Ovi Mail, creating solutions that help people get ahead.
Nokia made this disclosure last week to announce at a media event in Lagos to announce the arrival of the products in the emerging markets.
"The power of the internet is undeniable," says Alex Lambeek, vice president, Entry Category Management at Nokia. "We've seen mobile technologies catalyze the growth of the informal sector across the world, empowering local entrepreneurs and having an immediate and lasting impact on people's lives. Services like Nokia Life Tools and Ovi Mail, combined with the mobile phones we're launching today, bring powerful solutions that can be the gateway to knowledge, entertainment and people, without the need for a PC."
Alex Lambeek said that an extensive consumer research conducted by Nokia showed that nearly half of the emerging market customers state that they would rather connect to the Internet over a mobile phone than a PC. As a result, Nokia has developed locally relevant solutions that consist of affordable mobile phones and applications, designed and built from the ground up to meet the specific needs of customers in the developing world. Lambeek continues, "Whilst many people are still primarily using voice and text, the Internet does offer a whole new range of opportunities."
Nokia Life Tool is a service that enables people to make better informed decisions, find timely and relevant information, access learning opportunities and enjoy entertainment regardless of time or place. In a pilot study in India, results showed that the services had high appeal for livelihood and life improvement services. Nokia Life Tools will soon be available in Nigeria.
Another service aimed at the developing world is Ovi Mail which has the potential to be the first digital identity for many people in emerging markets. Unlike most other email services, an Ovi Mail account can be created and used directly on a Nokia device without ever having to use a PC. Since the launch of the beta service in December 2008, around 90 per cent of the accounts were created on a Nokia phone.
"With our longstanding commitment in emerging markets, a Nokia customer can be confident that any product we offer meets a strict and consistent set of high-quality standards. This is particularly important in markets where technical assistance and repair shops are not easily accessible" Lambeek noted.
The Nokia 2720 fold is a compact fold phone with an exciting mirror-effect design, it helps people stay organized with easy access to email, calendar, Internet connectivity and file sharing applications. Email can be activated by completing a simple three step set-up process while the Nokia 2330 classic with discreetly premium looks and trusted quality offers easy access to Nokia Life Tools, Mail on Ovi, and the internet. In addition, the Nokia 2330 classic has a camera.
OVI Mail is a service aimed at the developing world and has the potential to be the first digital identity for many people in emerging markets. Unlike most other email services, an Ovi Mail account can be created and used directly on a Nokia device without ever having to use a PC. Since the launch of the beta service in December 2008, around 90 per cent of the accounts were created on a Nokia phone.
Nokia 2720 and Nokia 2330 come with 12-month warranty and after service and will be available at all Nokia authorized retail outlets in Nigeria, whilst Ovi Mail is currently available on S40 Nokia devices in Nigeria.
US Nabs Anyanwu, Alleged Nigerian Hacker behind $1m Airplane Scam
Houston police officers and FBI agents have arrested 36-year-old Cletus N. Anyanwu for allegedly masterminding an audacious cyber scam in 2018 that resulted in hackers stealing nearly $1 million from a company in New Zealand that intended to purchase an airplane from an Australian company.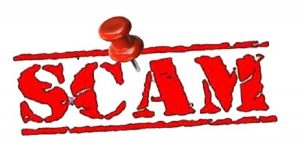 While it may seem amusing that a company paid out nearly a million dollars to scammers instead of to the original recipient, the truth is that today's scams are so foolproof and sophisticated that even the world's largest corporations fail to spot large-scale frauds that ultimately result in huge financial losses.
According to Texas Police that announced the arrest this week, Anyanwu masterminded the financial side of an elaborate cyber scam in 2018 that involved scammers infiltrating the email accounts of a company in New Zealand that was to purchase an airplane and an Australian company that was selling it.
The cyber crime gang led by Anyanwu interfered with the business emails between the New Zealand-based company and the Australian company and substituted the bank routing information on the deal by replacing the account details of the Australian company with details of bank accounts that were set up as part of the scam.
This way, the scammers were able to redirect two bank transactions for $15,000 and $913,000 to accounts in Houston.
The high-value theft led to two and a half years of investigations that culminated in the arrest of Anyanwu.
Texas Police claims that Anyanwu himself laundered as much as $300,000 of the stolen money himself.
"Cyber fraud is among the fastest-growing crimes in the world. Small businesses can be crushed, a government can be held hostage, or a corporation brought to a standstill all by hacking and fraud. We are dedicated to helping victims by bringing cyber terrorists and thieves to justice," said Kim Ogg, Harris County district attorney.
"We're trying to stop all kinds of computer and email scams, including business scams like this. This company lost a million dollars, and that money is just gone," said prosecuting Attorney Keith Houston.
This is not the first time that a large corporation with sizable funds has been fleeced by scammers employing business email compromise tactics.
In 2017, employees at India's only government-owned airline company Air India fell for a phishing scam orchestrated by Nigerian hackers who posed as employees of Pratt & Whitney and duped the latter into transferring $300,000 (£230,905) to a bank account located in Nigeria.
In September 2017, a scammer also conned MacEwan University in Canada out of 11.8 million CAD after he convinced employees to change payment details for a vendor using email communications.
After the phishing attack was discovered, the university said that "controls around the process of changing vendor banking information were inadequate, and that a number of opportunities to identify the fraud were missed."
"In late September 2019, an employee of Nikkei America, Inc. (New York City, United States) ("Nikkei America"), a subsidiary of Nikkei Inc. ("Nikkei"), had transferred approximately 29 million USD (approximately 3.2 billion Japanese Yen) of Nikkei America funds based on fraudulent instructions by a malicious third party who purported to be a management executive of Nikkei.
In December last year, a Lithuanian national was sentenced to five years in prison for stealing $121 Million (£92 million) from Google and Facebook between 2013 and 2015 by impersonating a vendor company in emails.
Rimasauskas impersonated a vendor company named Quanta Computer and demanded payments for goods and services from Google and Facebook employees.
Once he received the said payments, he transferred the money to a number of banks located in countries like Latvia, Cyprus, Slovakia, Lithuania, Hungary, and Hong Kong.
NESREA Partners UN to Clear 300,000 Tonnes of eWaste in Lagos
National Environmental Standards and Regulations Enforcement Agency (NESREA) is to collect over 300,000 tonnes of e-waste in Lagos.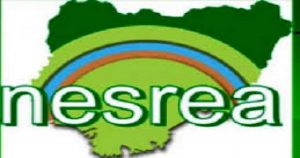 This is part of the project on circular economy approaches for the electronics sector in Nigeria.
Prof. Aliyu Jauro, director-general of NESREA, disclosed this in Lagos during the four-day training for government regulators and the value chain as part of awareness creation on the circular economy approaches in the electrical electronics sector.
The Global Environmental Facility (GEF) fund project is implemented by the United Nations Environment Programme (UNEP) and executed by the NESREA with the project location is in Lagos.
According to Jauro, part of the objectives of the project on circular economy approaches for the electronics sector in Nigeria is to collect and treat 300,000 tons of e-waste.
He explained that e-waste if not properly handled could pose danger to humans and contaminate the environment.
"The capacity development is to empower government inspectors and relevant stakeholders with technical knowledge and the value chain to conduct their operations in an environmentally sound manner.
"Both new and used EEE contain hazardous substances, which can contaminate the environment if the processing of end of life equipment or e-waste is not properly handled."
He said the e-waste to be collected in the state would be treated in order to showcase the best way of collecting and treating the substance to practitioners in the electronics sector.
Dr. Justin Bartholomew, a representative of the Standards Organisation of Nigeria (SON), endorsed the e-waste collection programme.
He said the training would empower the regulators to be able to evaluate the compliance of electronic product manufacturers.
Zedvance Partners AMARA MEDICARE to Offer Discounted Health Plans
Leading consumer finance company, Zedvance, has announced a partnership agreement with AMARA MEDICARE that will enable its customers in Lagos have access to discounted health benefits on eye, dental or ENT care services.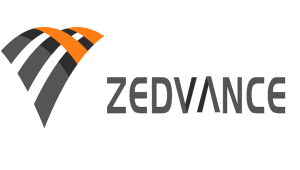 The company disclosed the partnership at its Head Office in Victoria Island, Lagos.
According to Ever Obi, Managing Director of Zedvance Finance, the partnership is part of the company's commitment to always put its customers first. "As a customer-centric fintech company, we believe there is no better way to support our customers at this time than to care about their health", he said.
"With this partnership with AMARA MEDICARE, all new and existing customers with a Zedvance loan of N100,000 and above will get up to 50% discount on eye, dental or ENT care services at any of the clinic's centres in Lagos. This offer will be available from 1st – 31st December 2020."
Speaking further on the initiative, Emeka Emenike, co-founder of AMARA MEDICARE noted that customers of Zedvance will have access to 50% off hearing tests (Audiometry) and teeth whitening at Amara Medicare centres in Ikoyi, VGC, Eleganza Gardens, Ajah and Sangotedo. They can also get 25% off ophthalmic services".
AMARA MEDICARE is a patient centric healthcare company focused on the ophthalmic, ENT and dental segment.
Zedvance loans are available to salary-earners in Nigeria with qualifying customers receiving loans in less than three hours (for already existing customers) and less than five hours (for new customers).