OPay Gets $120m from Chinese Investors, Eyes African Domination
OPay, financial technology-oriented company owned by Opera, has raised an amount equating $120 million Series B funding backed by Chinese investors.
The funding comes after the Africa-based fintech company raised $50 million earlier this year in June in the Series A investment.
This new Series B capital by Asian investors include Meituan-Dianping, GaoRong, Source Code Capital, Softbank Asia, BAI, Redpoint, IDG Capital, Sequoia China and GSR Ventures.
Reports disclosed that OPay will use the new funding to accelerate its growth in as well as to expand to Ghana and South Africa and will make a return to Kenya where it originally launched in 2017.
"OPay will facilitate the people in Nigeria, Ghana, South Africa, Kenya, and other African countries with the best fintech ecosystem.
"We see ourselves as a key contributor to helping local businesses thrive from digital business models," Yahui Zhou, OPay chairman, was quoted as saying in a statement.
On his part, Frode Jacobsen, chief financial officer, Opera, said that with the new capital, OPay will be looking to capture volume around bill payments and airtime purchases, but added that is not necessarily as priority.
"That's not something you do every day. We want to focus our services on things that have high-frequency usage," he said.
This new development comes on the heels of stiff competition in the Nigerian fintech space as fierce rivalry is on the rise as evident when Visa invested $200 million in Nigerian fintech company, Interswitch and $40 million was raised by Lagos based payments startup PalmPay — led by China's Transsion.
Opay, which is run by Norway-based Chinese-owned Opera, has always faced backlash in recent times but has created a number of internet-based commercial products in Nigeria around OPay's financial utility such as motorcycle ride-hail app ORide, OFood delivery service, and OLeads SME marketing and advertising vertical.
With Nigeria's financial inclusion driving at 80 percent in 2020, it is believed that this digital driven competition will bring the country's unbanked population into the digital economy fold.
NAICOM Urges State Governments to Implement Compulsory Insurance
The National Insurance Commission, NAICOM, is seeking collaboration especially from State Governments on implementation and enforcement of compulsory insurance.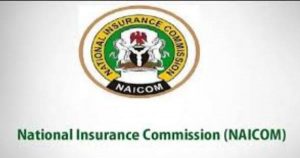 Speaking during a meeting with the Governor of Ekiti State, Kayode Fayemi, the Commissioner for Insurance Sunday Thomas, noted that over the years, the Commission has embarked on series of programs aimed at a nationwide massive public enlightenment with respect to compliance with the laws on compulsory insurance.
As a subset of the Financial Services Industry, Insurance industry is a pivot to guarantee the sustainability of growth and development of the State and its people, said Thomas, adding, We have therefore noted the necessity to plant "Insurance" and "People" at the center of any equation that tends to create, enhance, sustain and manage growth and development in any economy."
He said: "As a people, human activities have associated risks and in spite of every precautionary measure to avoid the occurrence of losses or damages, the unexpected still occur.
"In consequence of the losses the victims are prone to sufferings which in many cases may lead to total impoverishment of a large proportion of those affected. To ameliorate the situation of victims, laws have been put in place for an arrangement that will ensure that victims and especially third parties are adequately compensated."
According to him, "the objectives of protecting third parties and relieving the government of the avoidable burden of compensation from the meagre wallet of the government led to the enactment of various laws on compulsory insurance products".
Thomas listed the Compulsory Insurances to include, all buildings under construction that are more than two (2) floors (builders liability); all Public Buildings including Schools, offices, hotels, hospitals, markets (occupiers liability) etc; Group Life Insurance for all Employees of both Public and Private Sectors; Professional Indemnity for all Medical Practitioners and Third Party Motor Vehicle Insurance in respect of death, injury or damage to the property of third parties.
The Commissioner added that it is on the strength of the above that the Commission is seeking collaboration with the State government in the enforcement of the above mentioned compulsory insurances in the State.
"As the Chairman of the Nigerian Governors' Forum there is no better place to start the campaign than Ekiti State." he said.
He also highlighted the benefits of this collaboration with State Governments, which include, Financial Compensation to the families of insured citizens who may become victims of a disaster through loss of their properties or become disabled in event of occurrence of insured accidents/disasters, robust group life insurance policy made compulsory by the Pension Reform Act 2014 gives hope to the workforce who will be ready to go extra mile in carrying out assign duties knowing fully well that the employer has made provision for the dependant in event of the unexpected and creation  of employment opportunities for citizens of the State.
Others are provision of grants and Fire-Fighting Equipment for the States' Fire Services by NAICOM from the Fire Fund as stipulated in the Insurance Act 2003, reduction in the government expenditure in event of disaster that may affect the citizens of the State by shifting the burden to the risk-bearers (Insurance Companies), free Insurance and Risk Management Education and Enlightenment programme for the citizens of the State; and creation of additional source of internally generated revenue (IGR) for State Government in collaboration with your relevant Ministries and Agencies.
He therefore appealed to the Governor to graciously consider the benefits of the proposed collaboration for the enrichment of the State and the sustainability of the Nigeria economy at large.
The Commissioner also requested the Governor to domesticate the compulsory insurances in the State and create a structure that can be supported by NAICOM in the enforcement of the compulsory insurances and also nominate an Agency of the Government that will serve as liaison office with the Commission in this collaboration.
"The nominated agency may be requested to work with the Team of the state who shall be dedicated to this collaboration and recommend appropriate measure to domesticate the enforcement of the compulsory insurances in the State." he said.
CBN Disburses N3.5tr COVID-19 Intervention Cash
Central Bank of Nigeria (CBN) had disbursed N3.5 trillion to different sectors of the economy to cushion the effects of the Coronavirus pandemic.
It will also contribute N1.8 trillion into the N2.30 trillion Federal Government's one-year Economic Sustainability Plan (ESP) through its Participating Financial Institutions (PFIs).
Godwin Emefiele, CBN Governor stated this on Tuesday after the Monetary Policy Committee (MPC) meeting in Abuja.
Emefiele gave a breakdown of who got what out of the N3.5 trillion COVID-19 intervention as follows: Real Sector (N216.87 billion); COVID-19 Targeted Credit Facility (N73.69 billion); Agri-Business/Small and Medium Enterprise Investment Scheme (N54.66 billion); Pharmaceutical and Health Care Support (N44.47 billion); and Creative Industry Financing (N2.93 billion).
Under the Real Sector Funds, Emefiele said: "a total of 87 projects that include 53 manufacturing, 21 agriculture and 13 service projects were funded.
He added: "In the health care sector, 41 projects which include 16 pharmaceuticals and 25 hospital and health care services were funded."
The CBN boss also said: "Under the Targeted Credit Facility, 120,074 applicants received financial support for investment capital.
"The AGSMEIS intervention has been extended to a total of 14,638 applicants, while 250 Small and Medium Enterprises (SMEs), predominantly the youth, have benefited from the Creative Industry Financing Initiative."
Emefiele said in addition to  the  initiatives, the   apex bank "is set to contribute over N1.8 trillion of the total sum of N2.30 trillion needed for the one year  ESP, through its various financing interventions using the  PFIs."
Banks Fingered in $2trn Dirty Money Scam
Some of the world's top banks have been found to be complicit in aiding criminals move $2 trillion in dirty money around the world, according to leaked government files.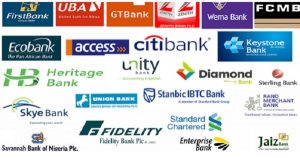 The exposition was done by Buzzfeed News and shared with the International Consortium of Investigative Journalists (ICIJ), a group that brings together investigative journalists from around the world, which distributed them to 108 news organisations in 88 countries.
In the revealing documents, they said: "global banks including JPMorgan, HSBC, Standard Chartered Bank, Deutsche Bank, Bank of New York Mellon, among others defied money laundering crackdowns by moving staggering sums of illicit cash for shadowy characters and criminal networks that have spread chaos and undermined democracy around the world."
It was also revealed that they kept profiting from these powerful and dangerous players even after the United States authorities fined these financial institutions for earlier failures to stem flows of dirty money.
FinCEN is the US Financial Crimes Enforcement Network. These are the people at the US Treasury who combat financial crime. Concerns about transactions made in US dollars need to be sent to FinCEN, even if they took place outside the US.
Known as the FinCEN files, these are more than 2,600 documents which banks sent to the US authorities between 2000 and 2017 which help show that these banks raise concerns about what their clients might be doing.
They have also been regarded as some of the international banking system's most closely guarded secrets.
Some of what has been found so far showed that JPMorgan, the largest bank based in the United States, moved money for people and companies tied to the massive looting of public funds in Malaysia, Venezuela and Ukraine, the leaked documents reveal.
The bank moved more than $1 billion for the fugitive financier behind Malaysia's 1MDB scandal, the records show, and more than $2 million for a young energy mogul's company that has been accused of cheating Venezuela's government and helping cause electrical blackouts that crippled large parts of the country.
JPMorgan also processed more than $50 million in payments over a decade, the records show, for Paul Manafort, the former campaign manager for President Donald Trump. The bank shuttled at least $6.9 million in Manafort transactions in the 14 months after he resigned from the campaign amid a swirl of money laundering and corruption allegations spawning from his work with a pro-Russian political party in Ukraine.
It was also revealed that one of Russian President Vladimir Putin's closest associates used Barclays bank in London to avoid sanctions which were meant to stop him from using financial services in the West. Some of the cash was used to buy works of art.
HSBC allowed fraudsters to transfer millions of dollars around the world even after it had learned of their scam, leaked secret files show.
Britain's biggest bank moved the money through its US business to HSBC accounts in Hong Kong in 2013 and 2014.
The United Arab Emirates' central bank failed to act on warnings about a local firm which was helping Iran evade sanctions.
Deutsche Bank moved money launderers' dirty money for organised crime, terrorists and drug traffickers.
Standard Chartered moved cash for Arab Bank for more than a decade after clients' accounts at the Jordanian bank had been used in funding terrorism.
The FinCEN Files represent less than 0.02 per cent of the more than 12 million suspicious activity reports that financial institutions filed with FinCEN between 2011 and 2017.
Mr Fergus Shiel from ICIJ said the leaked files were an "insight into what banks know about the vast flows of dirty money across the globe". He said the documents also highlighted the extraordinarily large amounts of money involved.