Operators Carpet NPA over CTN Levy
The newly introduced Cargo Tracking Note (CTN) levy by the Nigerian Ports Authority (NPA), will lead to an outrageous increase in freight cost and concomitant rise in the cost of imported goods, Nigeria CommunicationsWeek can now reveal.
Cargo tracking levy, part of the cargo tracking note (CTN) system is on all imports and exports, into and out of Nigerian ports, to cover the cost of tracking shipments.
Accordingly, the bill of lading for each container must now correspond to a CTN issued by the NPA's authorized representative.
According to Mr. Stephen Ibe, CEO of Stephen Global Services Limited, the CTN levy which is payable in foreign currency to NPA amounts to double payment, which will consequently increase freight cost and the cost of imported goods.
Ibe, who is also an official of the National Association of Government Approved Freight Forwarders (Nagaff), said the CTN does not add any value to cargo delivery processes and amounts to double payment because over the years importers have been paying a ports levy of seven per cent of import duty.
He said, "This policy will impact negatively on business activities by increasing the cost of all imports coming into the country and automatically the cost of goods and services will also increase."
Also, a petition sent to Goodluck Jonathan, the acting president signed by Otunba Femi Deru, president of the Lagos Chamber of Commerce and Industry (LCCI), said that already the shipping companies have a cargo tracking mechanism for all cargoes on their vessels, as they submit shipping manifests, a summary of all bills of lading. The bill of lading provides a comprehensive documentation on cargoes being brought into the country or leaving the country.
According to Deru, the circumstances that led to the introduction of CTN levy by the NPA raised serious issues of transparency, integrity and due process, noting that there was no consultation with the stakeholders before the policy was introduced.
He said, "We gather from the NPA that CTN levy was purportedly approved by the Federal Executive Council. In the event that this is the position, we submit most respectfully, that the Federal Executive Council has been misled into approving a policy which is neither in the interest of investors, nor consistent with the vision of the present administration for the Nigerian economy."
However, he said the CTN levy was unnecessary at this time when many businesses were grappling with unfriendly operating cost conditions, adding that it was insensitive of the NPA to introduce a levy which has no basis in law and constituted a burden on business.
Magu, Suspended EFCC Boss Says He Never Received Bribe all His Life
Ibrahim Magu, suspended acting chairman, Economic and Financial Crimes Commission, (EFCC), on Wednesday said he has never received bribe all his life.
Magu was testifying before the Justice Ayo Salami panel probing allegations of corruption against him.
The suspended EFCC boss said anyone who claim he had ever given him bribe should come forward before the panel to testify against him.
He was responding to allegations that he allowed a suspect Hima Aboubakar, a Nigerien National to escape from justice.
The suspended EFCC boss had opened his defense on Monday to clear corruption allegations against him.
The probe panel has allowed him to have only two lawyers represent him at a time.
On Monday & Tuesday, he was represented by Wahab Shittu and Aliyu Lemu.
In yesterday's proceedings, he was represented by Shittu and Tosin Ojaomo.
HP, AU Commission Sign MoU to Collaborate for Development of Entrepreneurial Skills in Africa
HP Inc. in partnership with the African Union Commission (AUC) signed a Memorandum of Understanding (MoU) to foster entrepreneurial learning in Africa.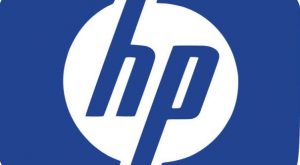 The aim of the MoU is to further cement the collaboration between these two parties in building entrepreneurial skills across the continent and to leverage HP Foundation's Learning Initiative for Entrepreneurs (HP LIFE).
HP LIFE provides people in the region with access to 32 free, online courses in seven languages to build key business competencies as set out in the AGENDA 2063.
AGENDA 2063 is Africa's blueprint and master plan for transforming Africa into the global powerhouse of the future.
It is the continent's strategic framework that aims to deliver on its goal for inclusive and sustainable development and is a concrete manifestation of the pan-African drive for unity, self-determination, freedom, progress, and collective prosperity.
HP Inc. and the AUC have agreed to exchange information and material on enhancing quality education for learners and entrepreneurs in Africa, organize symposiums and conferences on education and skills development initiatives, leverage the online platform HP LIFE, which is aimed to enroll a million users between 2016 and 2025 and is part of HP's commitment to enable better learning outcomes for 100 million people globally by 2025.
The aim of the MoU is to ensure closer collaboration and exchange of information between the parties, in a manner that creates synergies in Youth Skills Development, Academic Exchanges, and Research in Africa.
"HP is driving access to quality education globally to enable anyone and everyone to build skills to compete in the digital economy," said Issam Essadiqi, Interim Managing Director, HP Africa. "Making education more accessible and effective helps people get better jobs, launch small businesses, and create opportunities for their families and communities.
"HP believes technology can be the great equalizer in education and is using it to enable students to get access to quality education in the classroom and beyond."
The AU Commissioner for Human Resource, Science and Technology H.E Prof. Sarah Anyang Agbor said, "The partnership with HP will accelerate our education response to Covid-19 and beyond to ensure accessible and continued learning for African youth.
The African Union's education agenda, which has a focus on digital learning is well complemented by the opportunities that the work with HP will bring about for African youth.
In line with prioritizing distance learning, the partnership will support individuals and institutions of learning to provide the requisite expertise and opportunities."
HP LIFE was first offered through hundreds of local training centers in countries such as Nigeria, Tunisia, South Africa, Uganda, and Kenya, to help people learn the skills to start or grow a business or improve their employment prospects.
In 2012, HP LIFE expanded to an online platform. Since 2016, over 116,000 men and women across Africa have already received HP LIFE training. 82% of women who took part in an HP LIFE survey said that participating in the programme had increased their confidence in their future
Today, technology can support new styles of learning. PCs and tools designed for education can offer students flexibility of time, place, and pace of learning, whether in or out of the classroom, or in a blend of environments.
HP and the AUC's joint efforts have the potential to uplift access of education and opportunities for career work and economic growth, and this collaboration has the potential to make lifelong learning a reality.
"TIME 100" Lists Tony Elumelu among 100 Most Influential People in the World 2020
TIME has named Tony O. Elumelu, one of Africa's leading investors and philanthropists, in the 2020 TIME100, the annual list of the 100 most influential people in the world.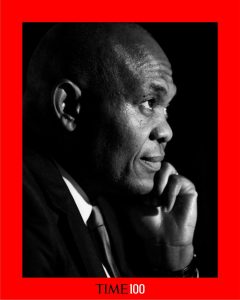 The list, now in its seventeenth year, recognises the activism, innovation, and achievement of the world's most influential individuals.
Mr Elumelu, who is one of only four Africans on the 2020 list, is recognised for his track record of business turnaround and value creation, and economic empowerment of young Africans.
Tony Elumelu is the founder and chairman of Heirs Holdings, his family owned investment company, committed to improving lives and transforming Africa, through long-term investments in strategic sectors of the African economy, including financial services, hospitality, power, energy and healthcare.
He is the Chairman of top pan-African financial services group, the United Bank for Africa (UBA), which operates in 20 countries in Africa, the United Kingdom, France, and is the only African bank with a commercial deposit taking licence in the United States.
The bank provides corporate, commercial, SME and consumer banking services to more than 21 million customers globally.
Elumelu also chairs Nigeria's largest quoted conglomerate, Transcorp, whose subsidiaries include Transcorp Power, one of the leading generators of electricity in Nigeria and Transcorp Hotels Plc, Nigeria's foremost hospitality brand.
Mr Elumelu is the most prominent champion of entrepreneurship in Africa. In 2010, he created The Tony Elumelu Foundation (TEF), the philanthropy empowering a new generation of African entrepreneurs, catalysing economic growth, driving poverty eradication and ensuring job creation across all 54 African countries.
Since inception, the Foundation has funded just under 10,000 entrepreneurs and created a digital ecosystem of over one million as part of its ten year, US$100m commitment through the TEF Entrepreneurship Programme.
Self-funded, the Foundation is increasingly sharing its unique ability to identify, train, mentor and fund young entrepreneurs across Africa, with institutions such as the UNDP, the ICRC and leading European development agencies.
Tony Elumelu Named In "TIME 100" List Of 100 Most Influential People In The World 2020Heirs Holdings, which serves as a corporate role model for African businesses, and the Tony Elumelu Foundation will both celebrate 10 years of impact in November.
Their mission continues to be inspired by Mr Elumelu's economic philosophy of Africapitalism, which positions the private sector, and most importantly entrepreneurs, as the catalyst for the social and economic development of the continent.