OurTv Cancels Monthly Subscription, Offers 18 Free TV Channels
OurTv, the recently launched digital television service is offering 18 unique and exciting channels absolutely free.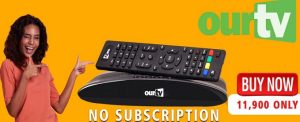 At just N11, 900 for the decoder otherwise set top box, a subscriber can enjoy a life time of free channels.
The free channels are: Our Movies (Nolly); Our Movies (Globe); Our Music; Our Series; Yotomi tv; Our Sports; Sportify; and Speed Factor.
Others are: Health and Wellness; Zamani tv; Kids Channel; Smillie tv; Our Kiddies; Catholic Tv; The Church tv; Aljazeera; AIT; and Channels tv
OurTv is promoted by Trefoil Networks Limited licensed by the Nigeria Communications Commission (NCC) and the National Broadcasting Commission (NBC) to provide a mix of services including ICT, broadcast, network and internet solutions.
Mr Onochie Amasiani, managing director of Trefoil Networks, said the new satellite TV is a hybrid platform that offers completely Free-to-View channels with no monthly subscription, PVF and IP to watch YouTube and other Over-the-Air.
Amasiani,  said that "We started the journey some years back and has culminated into what we are all proud of and to be associated with it.
"We know there are various players in the market but OurTV has a unique value proposition, which every Nigerian, home, family and business will be proud to associate with. Every Nigerian home will ask for OurTV for entertainment, relaxation, news, education, kids, and for everything you value from Television." He said
According to Amasiani,  "OurTV is the first and only H265 DTH platform in Africa with over 18 unique and exciting channels. Protected by Verimatrix VCAS."
OurTV is a hybrid platform that offers completely free-to-view channels with no monthly subscription, PVR and IP capability to watch Youtube and other Over-the-top (OTT) services.
Pay-as-You-Go not Applicable to Pay TV – FCCPC
Mr. Babatunde Irukera,chief executive, Federal Competition and Consumer Protection Commission (FCCPC), has stated that the pay-as-you-go billing model in telecommunications is not necessarily applicable to pay television.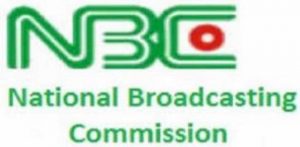 Irukera said this on Friday while appearing on Sunrise Daily, Channels Television's flagship public affairs programme.
Responding to a question on the subject, Irukera said many pay television subscribers confuse the operations of telecommunications with those of the pay television industry.
He explained that it what obtains in telecoms is not necessarily applicable in pay television, as broadcast content must have been paid for and customers only pay for access unlike in telecommunications where the subscriber only pays when the timer starts.
He added that that what consumers mean to ask for is actually pay-per-view and went further to differentiate the two terms.
"My challenge with what sometimes is the discussion around pay-as-you-go in pay TV is that there is a disconnection and we've been through this.
"We have conducted some investigations and we have done some surveys in different parts of the world.
"The pay-as-you-go model in telecommunications is not necessarily applicable and so we confuse it sometimes with pay-per-view.
"Pay-per-view is not that you pay for what you view from the point of when you turn your television on.
"It is primarily that there are certain programmes, maybe a boxing match, a soccer match or some movies that are still in the cinemas that some of the pay TV operators have bought and you can literally request instead of going to a stadium or going to a cinema to watch, you can watch it in your home and pay for that view.
"That is pay-per-view, but we confuse it with pay-as-you-go.
"What people are asking for in pay-as-you-go is when you turn on your television and you are watching, you pay. When you turn off your television and you are not watching, you don't pay.
"It is difficult because the content has been created, what you are paying for is access.
"How you use the access is entirely discretionary and up to you.
"Unlike the telephone where the clock starts and the airtime goes down, you have paid for content," he said.
The agitation for the implementation of pay-as-you-go in Nigeria is a loud one. An Ad-hoc Committee of the House of Representatives is currently investigating the non-implementation of pay-as-you-go by pay television service providers.
In a presentation to the committee on June 30, Alhaji Lai Mohammed, minister, Information and Culture, said the adoption of pay-as-you-go will allow consumers to select channels for themselves, pay daily, weekly or bi-monthly for packages.
StarTimes Hikes Subscription Prices, Introduces New Channels
StarTimes, leading pay- tv operator, on Friday marginally adjusted its subscription prices taking effect from August 1 just as the company deepened its content offering with new channels.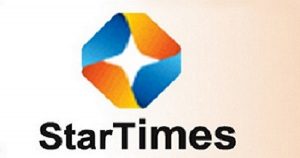 With the price increase, basic bouquet now goes for N1,700 as against N1,300 monthly to enjoy close to 80 channels; Classic Bouquet subscribers will pay N2,500 as against N1,900 monthly with close to 100 channels while Nova bouquet remains unchanged at N900 with over 43 channels.
At a virtual press conference on Friday, Viki Liu, brand and marketing executive of StarTimes, said for dish users: smart bouquet subscribers will pay N2,200 as against N1,900 monthly; Super Bouquet subscribers will pay N4,200 as against N3,800 monthly while Nova bouquet remains unchanged at N900.
She stated that StarTimes was not known for incessant price increase, recalling how the firm slashed prices on two occasions in 2017 and 2018 in its drive to make digital TV available to every home.
So far the company has expanded the scope of its offerings, introducing 15 new channels in the last six months as well as the pay as you go which enables subscribers to daily or weekly.
The price increase was said to have been effected in other African countries since the first quarter of this year.
The new pricing took effect in Democratic Republic of Congo, Burundi, Guinea and Madagascar from March 1st, while it took effect in Rwanda and Zambia on June 1st 2020.
The company said the recent increment in the Value Added Tax (VAT) from 5 % to 7.5 % as well as the foreign exchange rate had impacted on the cost of operation.
"All of our foreign content is bought in dollars and to continually serve our subscribers the best content, the subscription price has to be reviewed upwards.
"Dollar was about N360 in 2017; today, it's above N450 in the parallel market. Unfortunately, certain external factors are beyond our control; we are forced to adjust to realities before us," Liu added.
African Voices Changemakers Includes Eto'o in Omnibus Edition
International football legend, Samuel Eto'o Fils will be featured in the omnibus edition of the CNN African Voices Changemakers airing this weekend.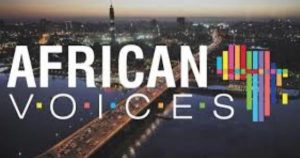 Eto'o,  who won the African Footballer of the Year laurel four times will be among other illustrious personalities from the African continent that will be showcased on the programme, sponsored by Globacom.
Others that will be showcased are Godfrey Nzamujo, a regenerative agriculture enthusiast, and  Yvonne Anuli Orji, a Nigerian-American actress who was catapulted to continental reckoning through her role as Molly in the Home Box Office  series Insecure.
It would be recalled that Eto'o was featured on the programme in May, 2020. The programme showcased his glorious career, which started with him playing for Kadji Sports Academy in his country. He later moved to Europe and joined one of its top clubs, Real Madrid, in 1997. From there he joined Real Mallorca and later Chelsea, Everton, and Qatar Football Club before retiring from professional football in 2019.
Also showcased in the omnibus edition is Yvonne Orji, a Nigerian, born on December 2, 1983, in Port Harcourt, Rivers State. Orji relocated with her family to Maryland in the United States of America when she was just six years old. She ventured into comedy after graduating from George Washington University with multiple degrees including a Masters in Public Health.
The young lady has become highly successful in the fields of acting and comedy. She was guest of TEDx Wilmington Salon in 2017 where her talk titled "The wait is sexy" explained her reasons for abstaining from sex before marriage.
Her compatriot, Godfrey Nzamujo, is also showcased. He shares his experiences in the areas of environmental protection, renewable energy – biogas, biofuels, rural energy development, sustainable agriculture in the tropics and the corresponding institutional framework, microbiology and soil fertilization.
Catch the edition on DSTV on Saturday at 7.30 am, with repeat broadcasts on Sunday at 5.00 a.m., 8.00 a.m. and 6.30 p.m. and on Monday at 5.30 a.m.