Outcomexpo Unveils Nigeria's 1st Digital Expo Center
With technology shrinking the world to a global village, Outcomexpo, a mobile friendly indigenous solution that allows event organisers to run trade shows and exhibitions has been launched into the Nigerian market.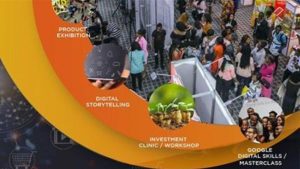 Speaking to Technology Journalists at the weekend via virtual press conference, Maritha Anyanwu, Head, Media & Publicity Outcomexpo.com said that the development of the solution was informed as a result of Covid-19 which now compelled the event industry across the globe to look for new and innovative ways to stay relevant.
"Under these circumstances, Outcomexpo stepped up to fill the much-needed gap and bring relief by launching a world-class Digital Expo Center which can be used by any organiser accross the globe.
"It is mobile-friendly and allows Organisers to host Digital Trade Shows. Buyers from the comfort of their homes or offices can attend without physical and geographical barriers associated with traditional expos", she explained.
While the solution enables exhibitors to understand and get insights to buyers behaviour via rich reporting and advanced analytics, by showcasing on the digital platform, she added that organisers get huge cost savings on venue, travel, hotel, logistics and other expenses.
"Buyers have ease of registration and access from the comfort of their homes without going through hassles and stress just to get to the venue. They also have Real-time live chat and 1-1 video with Exhibitors", she further explained.
Speaking on other features and benefits of the solution, she disclosed that exhibitors could have their customizable display booth showcasing company multimedia elements including e-brochures, posters, videos and more.
Showcase unlimited product offerings with rich content formats and allow attendees to access and explore these offerings from the comforts of their homes, she said.
Live communication between Buyers and Exhibitors in real-time through chat facilities and to bring about a more engaging and interactive experience, she said is among unique features of the digital platform.
Excellent source of acquisition of new suppliers, possibility of reaching to bulk buyers whom rarely participate in traditional fair, but who spend a lot of time on the internet. Incomparably lower costs of participation in a Digital expo, high return on investment in participating in the Digital expo in comparison with the participation in the traditional expo, are also among the benefits and features of the digital platform.
SystemSpecs Presents Prizes to Children's Day Essay Competition Winners
SystemSpecs, Africa's leading provider of innovative financial and human capital management solutions, recently presented prizes to winners of its first Children's Day Essay Competition, themed, "Nigeria of my Dream: Making it Happen with Technology".
The initiative, which has been lauded by members of the public, including parents, and stakeholders in the technology and educational sectors, was organized to keep children productively engaged during the lull in academic activities, and to create opportunities for children to share innovative ideas capable of driving the attainment of a sustainable, technology-driven economy in Nigeria.
Of the submissions of about 2000 entries received within two weeks from over 500 public and private secondary schools across 29 states of the federation and the Federal Capital Territory, 11-year-old Onuoha-Okoro N. David of St Anthony Grammar School (Private) in Esure, Ijebu Imushin, Ogun state, emerged winner in the junior category, while 15-year-old Kalu Derrick Ugochukwu of Fosla Academy, Karshi, Abuja emerged in the senior category.
"We believe that the development of the country lies not only in the hands of our leaders, but also in those of our children. This competition is one step towards helping our youngsters express qualitative thoughts that would enhance life as a Nigerian," Akor Akpenyi, SystemSpecs' CSR programme administrator remarked.
MTN Creates API Marketplace to Empower African Developers
MTN has launched a pan-Africa application programming interface (API) marketplace it believes will foster innovation and collaboration across developer and business communities.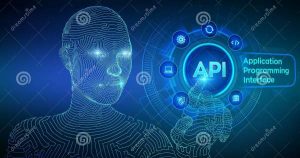 The Chenosis marketplace will enable developers to tap into a spectrum of API products and services from across the continent, ranging from telecommunications, e-health, e-government, Internet of things, fintech, e-commerce, identity and authentication.
MTN says the Chenosis marketplace allows businesses and developers to publish their APIs so that other developers can discover and consume them.
"The marketplace also provides the tools for publishers to monetise and promotes their APIs by creating subscription plans and product bundles that developers and businesses can purchase.
"The portal has dashboards for publishers and consumers to track revenue and credit balances, view consumption analytics and API performance, and lots more," it says.
Additionally, Charles Molapisi, MTN Group chief technology and information officer, says: "Chenosis is a separate brand and entity, and will have an arms-length relationship with MTN so that it remains open to all mobile network operators, fintech start-ups, payment service providers, mobile wallet operators, financial service providers, and more.
"We have exciting pan-African and international partnerships lined up to publish and monetise their APIs in the marketplace over the coming months. These partnerships will enable Chenosis to become the largest and most diverse developer ecosystem on the African continent.
"This is one of the ways in which MTN is investing in the emergence of an open African API ecosystem that is powered by African ingenuity and innovation."
MTN says the power of the platform will be in the creation of mashup APIs, which will connect cross-industry APIs and facilitate innovation and the ability to build new services and new business models.
"Mashups are new product and service orchestrations created by developers from two or more existing APIs."
The Chenosis marketplace will be open to the public from 10 August.
Konga Eyes Listing on Global Stock Markets as Part of Africa Expansion – Prince Ekeh
Konga, foremost retail giant, has invested well over $120m since it was acquired two years ago in Nigeria alone and now strategically structured to take on other African countries.
Prince Nnamdi Ekeh, co-chief executive officer, Konga Group, who stated this also said that ''Though we started with a monthly loss of N400m, but with new systems, structure and energy put in place, we have gradually been reducing losses and now about N100m loss per month. E-Commerce is an expensive project but we are best positioned to deliveras a very innovative technology company,'' he disclosed.
Equally important, Prince Ekeh made the disclosure on Kaleidoscope, an interview programme aired on Channels TV on Sunday, August 2. The young business leader, who described Konga as a technology company revealed that Konga employs directly and indirectly over 150,000 Nigerians. Most of them are merchants, logistics and other service providers.
''We partner to create a trusted and sustainable digitally-driven ecosystem and working hard to scale this to about 250,000 before the end of 2020.
''We see ourselves as more than just an e-Commerce company. Konga is a technology company and as a technology company, we are positioned to leverage that status in deploying new solutions and innovations. Indeed, no one should be surprised if tomorrow, Konga starts launching space ships into orbit. Although we have received several offers from interested investors, we are content with the group that is currently funding Konga. The group is highly ethical and want us to maintain the highest level of integrity.Our investors have assured us of enough capital to survive the next five years atleast. This was why we did not accommodate a valuation of $300m from a consortium of global investors last year.
''However, we are also keen to expand into other African markets after taking charge of the Nigerian market. The e-Commerce market in African is still a largely untapped one. Therefore, any company that makes the right in-roads will reap huge benefits from it,'' he said.
''We have also received enquiries from the New York Stock Exchange, the London Stock Exchange and the Nigerian Stock Exchange to list on these markets. It's something that will happen as part of our African expansion plan when Konga becomes a multi-billion-dollar business.''
Continuing, he stated: ''Our strategies and tact are 21st century influenced, but also taking cognizance of deficiencies in our country and that was why we spent the first two years rebuilding technologies, setting up secure but robust warehousing facilities and delivery logistics nationwide. With these under our control and owned by us,we are driving towards profitability.  It is important to note that at Konga, we do not believe in just hype
''In addition to our status as a technology company, Konga is also Nigeria's first ever marketplace andcomposite e-commerce group. The company is on the verge of rolling out a suite of cutting-edge solutions and services that will excite the market very soon.
''But that is not all. A lot is happening behind the scenes at Konga. We recently announced the re-launch of the Konga Affiliate programme. Also, we developed a solution for corporate procurement which has helped procurement managers in major establishments. Konga boasts the largest collection of merchants and because of this, pricing is very aggressive, thereby helping procurement managers get the best deals on Konga while also promoting transparency. We are committed to our vision and clearly understand that it is a long term and highly ethical race,'' he concluded.
Acquired by the Zinox Group in December 2018 and having achieved over 1000% growth, Konga has grown from a position of strength into arguably Nigeria's leading e-Commerce brand, with a long list of innovative strategies and solutions setting it apart in the sector.