Over 4.8Bn Lack fast, Affordable Internet Connection-Google
Google has announced a first step toward a new, experimental method of providing Internet access to rural, remote and underserved areas: balloon-powered Internet access, aimed at galvanizing fast and affordable internet connectivity.
Project Loon as it is called is experimental technology that uses balloons, carried by the wind at altitudes twice as high as commercial planes, to beam Internet access to the ground, providing connection speeds similar to today's 3G networks or faster.
Taiwo Kola-Ogunlade, public relations manager, Google Nigeria indicated that for every 10 percent gain in Internet penetration, a country's GDP growth rate increases by 1.4 percent.
But for 2 out of every 3 people on earth, more than 4.8 billion people, a fast, affordable Internet connection is still out of reach.
There are many terrestrial challenges to Internet connectivity – jungles, archipelagos and mountains. In addition, the cost of an Internet connection is more than a month of income in most of the countries in the southern hemisphere.
Michael Cassidy, director, product Management at Google[x] said: "We believe that it might actually be possible to build a ring of balloons, flying around the globe on the stratospheric winds, that provides Internet access to the earth below. It's very early days, but we hope balloons could become an option for connecting rural and remote areas, and for helping with communications after natural disasters. The idea may sound a bit crazy – and that's part of the reason we're calling it Project Loon – but there's some solid science behind it."
"Many projects looking to provide Internet access via high-altitude platforms have used tethered balloons or dirigibles – but that means you're fighting against the wind, and this adds major cost and complexity. So our starting point was to free the balloons from any tethering, letting them sail on the winds, while figuring out how to control their path through the sky. We've now found a way to do that, using just wind and solar power: we can move them up or down to catch the wind at the speed and direction we want them to travel in. That solution then led us to a new problem: how to manage a fleet of balloons sailing around the world so that each is in the area you want it right when you need it. We're solving this with some complex algorithms and lots of computing power."
Over time, Google plans to expand the group of pilot countries to others at similar latitude as New Zealand, including South Africa, Argentina, Australia, Chile, and Uruguay.
On his part, Luke Mckend, country director, Google South Africa, said: "If successful, Project Loon could be an affordable, scalable way to help address the digital divide in South Africa, a large country with many towns and communities still isolated from broadband Internet access. Last year's Internet Matters study by World Wide Worx showed that the Internet contributes up to 2 percent (or R59-billion) of the country's GDP. We think that more Internet access can boost economic development and job creation, which is highly pertinent in South Africa's current climate".
Arthur Goldstuck, managing director at World Wide Worx, said, "Rural Internet access remains a real challenge in South Africa. The country is connected to six international submarine cables and the national fibre optic backbone is estimated to be around 60,000 kilometres. However, this backbone is concentrated in Johannesburg, Cape Town and Durban. Project Loon could potentially become part of a public/private partnership to help solve some of South Africa's access challenges."
James Mwangi, global managing partner at Dalberg said, "Dalberg's research in several African countries has shown the positive socioeconomic impact of Internet-enabled services on the public and private sectors, in areas ranging from agriculture and health, to education and SME growth. Internet access, and related experiments to improve access, are critical to this. There are big opportunities for cost savings for businesses in the shift to online enterprise systems.
"In agriculture, for example, access to online information can create price transparency, improve supply chain management and provides climate and growth data, which ultimately reduces costs and increases farmer incomes. Where policymakers can foster the right conditions for the Internet to make a real difference to their economies, including investment in core Internet infrastructure, there is significant potential for economic growth and clear social gains."
Google acknowledges that it still has a long way to go with it's Project Loon "moonshot", but the company is looking forward to seeing if it is possible to make the balloon-powered Internet into a reliable resource in areas that don't have sufficient Internet access today, and a valuable tool to help people regain communication quickly following natural disasters.
Mega Deals as Konga Freedom Sales Goes Live Today
All is set for the 2020 edition of the Konga Freedom Sales, an annual promotion by the foremost composite e-Commerce giant targeted at celebrating Nigeria's independence anniversary.
Specifically, the Konga Freedom Sales goes live on Monday, September 21, 2020 and will run until Friday, October 9, 2020 across Nigeria.
The promotion will see the first week from September 21 – 27 focus on giving Nigerians the best prices and unbeatable discounts unmatched anywhere else in the market, with customers also urged to check prices on Konga before making any purchases. In addition, Konga's customers are in line to benefit from three flash sales during the week.
From September 28, the week which coincides with the memorable occasion of Nigeria's 60th Independence Anniversary, Konga will offer all classes of shoppers a unique opportunity to enjoy rock-bottom prices and mega deals on a wide variety of genuine products carefully selected by Konga to mark the auspicious celebration.Among these are 60 special products for each day of the promotion in line with the commemoration of Nigeria's 60thindependence anniversary.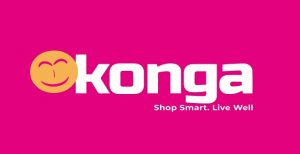 Also, the promotion will run across multiple channels including the Konga website, chain of retail stores located nationwide and via the Konga Bulk platform.
The eagerly anticipated Konga Freedom Sales will see the e-Commerce giant make available heavily discounted products of up to 50% off from multiple categories such as Computers & Accessories, Home & Kitchen, Electronics, quality Fast Moving Consumer Goods (FMCG), Power Solutions, Phones & Tablets, Drinks & Groceries, among many others. Further raising the excitement for the Konga Freedom Sales is the fact that Konga has positioned the promotion as one with which to celebrate Nigerians as the country hits its Diamond Jubilee.
Consequently, the management of Konga has revealed its intention to make it a promotion to remember for every customer.
''Nigeria will be marking its Diamond Jubilee on October 1st. It is a momentous anniversary as 60 years is not a mean feat,'' disclosed Co-Chief Executive Officer, Konga Group, Nick Imudia.
''In view of this, we have decided to make this year's edition of the Konga Freedom Sales a special one to celebrate all Nigerians.
''Therefore, we have carefully selected all the products that will go on sale from Monday.
"Our motivation is to make it a memorable occasion for all Nigerians by helping them save money on genuine products across our online platform and retail stores nationwide.
"We encourage everyone to go online at www.konga.com or visit the nearest Konga store or leverage Konga Bulk from Monday to partake in the celebration of Nigerians through the Konga Freedom Sales,'' he urged.
Meanwhile, an array of world class brands has partnered with Konga for the promotion. These include the likes of HP, Samsung, Lenovo, PZ Cussons, Dell EMC, Infinix, iTEC, Zinox, Tecno, Unilever and many more.
The Konga Freedom Sales goes live nationwide from Monday, September 21 until Friday, October 9, 2020.
ICANN Launches Pandemic Internet Access Reimbursement Program Pilot
The Internet Corporation for Assigned Names and Numbers (ICANN) has announced the Pandemic Internet Access Program Pilot for ICANN69, following the ICANN Board's resolution in support of the pilot program.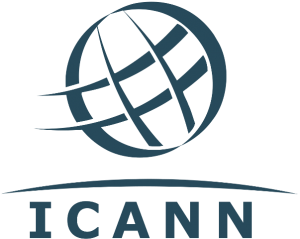 To facilitate participation during the remote Public Meeting, the pilot program offers community members who have limited Internet capacity, financial assistance to increase their Internet bandwidth during ICANN69.
Reimbursement amounts of up to USD 60 will be provided to eligible applicants who purchase additional Internet bandwidth (capacity or data limits) for the duration of the month or billing cycle for October 2020.
The services must be rendered by a business entity or Internet service provider, specifically for Internet or cellular data service. The provider must also provide digital or paper documentation of the upgrade costs.
Interested community members must apply in advance of ICANN69 and those who meet the eligibility requirements will be selected to participate. The application deadline is Friday, 2 October 2020 at 23:59 Coordinated Universal Time (UTC).
FG Launches Central Database for Stolen Asset Tracing
Federal government has launched a Central Database under the Asset Tracing, Recovery and Management Regulations (ARTM), 2019 and the Central Criminal Justice Information System (CCJIS) under the National Anti-Corruption Strategy (NACS) 2017 – 2011 to assist in the fight against corruption.
Mr Abubakar Malami, attorney-general of the federation (AGF) and minister of Justice, at the launch in Abuja, said the database will ensure uniformity of process, access and information feeding to deepen transparency and accountability in the management of recovered assets.
To ensure compliance, he said his office is developing legislation for the full implementation and operation of the CCJIS.
"We will work together to establish and re-enact transparency and accountability in governance and management of our resources which we have committed to do by way of strengthening International Cooperation of our membership of Open Government Partnership," he said.
In his speech, Mr Femi Gbajabiamila, speaker of the House of Representatives, represented by Mrs Ugonna Ozurigbo, chairman, House Committee on Justice, said the regulation on Asset Tracing, Recovery and proper management of proceeds of crime was signed on October 24, 2019, and took effect from November 1, 2019, replaced the proceeds of Crime Regulation of 2012.
The new regulation titled Asset Tracing, Recovery and Management Regulations 2019 empowers the AGF to take charge of the custody and management of all final forfeited assets, approval and appointment of asset managers and operating and maintaining a database for the records of all recovered assets within and outside Nigeria.
He said, the AGF's office, under the new regulation, is also required to coordinate inter-agency investigations into recovery matters within and outside Nigeria from all law enforcement agencies whose law empowers them to undertake recoveries and maintaining a depository for all forfeiture orders issued by the Nigeria courts and courts outside Nigeria.
Asset Tracing, Recovery and Management, according to the Speaker, is a core value of good governance and its effective management will serve as a deterrent to would-be fraudulent minded individuals who may find themselves in public offices.
According to him, states resources must not be allowed to be stolen but if that happened by fraudulent individuals, efforts must be taken to trace the proceed, recover same and manage for the interest of the generality of the people.
"When the proceeds of crime are traced and recovered but again looted by government officials, I dare to say such act amounts to the crime of tertiary capacity and must be avoided.
"Assets not accounted for are assets lost; loss of assets undervalues the economic potential of a country and will negatively impact on the net worth of a country. Accordingly, Asset Tracing Recovery and Management is a panacea to rekindling of the value system of a nation," the Speaker noted.