Pantami @ FUT Minna 29th Convocation Lecture, Calls for Utilisation of Public, Private Data
Dr. Isa Ali Ibrahim (Pantami), minister for Communications and Digital Economy, is the distinguished Nigerian invited to deliver the 29th Convocation Lecture of the Federal University of Technology, Minna, Niger State.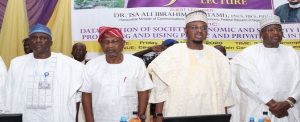 Pantami's presentation at the convocation lecture which held at the University's main campus recently was titled: "Datafication of Society: Economic and Security Issues in Producing and Using Public and Private Data in Nigeria."
Pantami stated that as various data of citizens are being generated in the current digital economy being driven by the Information and Communication Technology (ICT), managing such data and making the economy data-driven holds great potential for the country's economic prosperity and enhancement of security architecture.
"Datafication of objects or data transforms their purpose and turns the information into new forms of value", the minister explained
The minister affirmed that a digital economy has been widely accepted as the single most important driver of innovation, competitiveness and economic growth. This explained why, the new mandate of the Ministry is the development of the economy, leveraging technology, in line with the Economic Recovery and Growth Plan (ERGP) of the Federal Government.
Pantami enumerated the eight pillars of the National Digital Economy Policy and Strategy (NDEPS) recently unveiled by President Muhammad Buhari to include developmental regulation, digital literacy and skills, solid infrastructure, service infrastructure, digital services development and promotion, soft infrastructure, digital society and emerging technologies, as well as indigenous content promotion and adoption. He contended that Nigeria is moving into an era where the wealth of the nation will be measured by digital resources and the innovation of Nigerians.
"So, the NDEPS has a very strong data theme and datafication is an important aspect of the implementation across all the eight pillars. Data is critical to the success of the digital economy and scholars now refer to data as the new oil as data drives the digital economy and the digital economy drives the growth of the traditional economy," the minister said.
Pantami particularly explained that the 6th item of NDEPS – the soft infrastructure – will address the issue of data management in public and private sector organisation, address cybersecurity and safety issue while transacting online.
He said that digital society and emerging technologies support development of high-level skills that will enhance the aptitude of Nigerians to use public data and anonymised private data for social good, towards creating wealth from data.
The minister further added that, "the academia and young innovative Nigerians such as those graduating have a key role to play in datafication to prosper the economy.
The event was attended by many senior citizens, students, members of the academia and many development enthusiasts. Among these are Prof. Adeolu Akande, Board Chairman-designate, Nigerian Communications Commission (NCC); Prof. Umar Danbatta, Executive Vice Chairman, NCC; Kashifu Abdullahi, Director-General, National Information Technology Development Agency (NITDA); Maimuna Abubakar, Board Chair, Nigerian Postal Service (NIPOST), members of NCC Board of Commissioners and many representatives of other agencies of government.
HP, AU Commission Sign MoU to Collaborate for Development of Entrepreneurial Skills in Africa
HP Inc. in partnership with the African Union Commission (AUC) signed a Memorandum of Understanding (MoU) to foster entrepreneurial learning in Africa.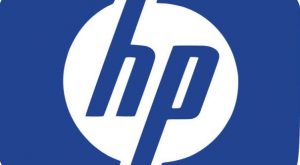 The aim of the MoU is to further cement the collaboration between these two parties in building entrepreneurial skills across the continent and to leverage HP Foundation's Learning Initiative for Entrepreneurs (HP LIFE).
HP LIFE provides people in the region with access to 32 free, online courses in seven languages to build key business competencies as set out in the AGENDA 2063.
AGENDA 2063 is Africa's blueprint and master plan for transforming Africa into the global powerhouse of the future.
It is the continent's strategic framework that aims to deliver on its goal for inclusive and sustainable development and is a concrete manifestation of the pan-African drive for unity, self-determination, freedom, progress, and collective prosperity.
HP Inc. and the AUC have agreed to exchange information and material on enhancing quality education for learners and entrepreneurs in Africa, organize symposiums and conferences on education and skills development initiatives, leverage the online platform HP LIFE, which is aimed to enroll a million users between 2016 and 2025 and is part of HP's commitment to enable better learning outcomes for 100 million people globally by 2025.
The aim of the MoU is to ensure closer collaboration and exchange of information between the parties, in a manner that creates synergies in Youth Skills Development, Academic Exchanges, and Research in Africa.
"HP is driving access to quality education globally to enable anyone and everyone to build skills to compete in the digital economy," said Issam Essadiqi, Interim Managing Director, HP Africa. "Making education more accessible and effective helps people get better jobs, launch small businesses, and create opportunities for their families and communities.
"HP believes technology can be the great equalizer in education and is using it to enable students to get access to quality education in the classroom and beyond."
The AU Commissioner for Human Resource, Science and Technology H.E Prof. Sarah Anyang Agbor said, "The partnership with HP will accelerate our education response to Covid-19 and beyond to ensure accessible and continued learning for African youth.
The African Union's education agenda, which has a focus on digital learning is well complemented by the opportunities that the work with HP will bring about for African youth.
In line with prioritizing distance learning, the partnership will support individuals and institutions of learning to provide the requisite expertise and opportunities."
HP LIFE was first offered through hundreds of local training centers in countries such as Nigeria, Tunisia, South Africa, Uganda, and Kenya, to help people learn the skills to start or grow a business or improve their employment prospects.
In 2012, HP LIFE expanded to an online platform. Since 2016, over 116,000 men and women across Africa have already received HP LIFE training. 82% of women who took part in an HP LIFE survey said that participating in the programme had increased their confidence in their future
Today, technology can support new styles of learning. PCs and tools designed for education can offer students flexibility of time, place, and pace of learning, whether in or out of the classroom, or in a blend of environments.
HP and the AUC's joint efforts have the potential to uplift access of education and opportunities for career work and economic growth, and this collaboration has the potential to make lifelong learning a reality.
"TIME 100" Lists Tony Elumelu among 100 Most Influential People in the World 2020
TIME has named Tony O. Elumelu, one of Africa's leading investors and philanthropists, in the 2020 TIME100, the annual list of the 100 most influential people in the world.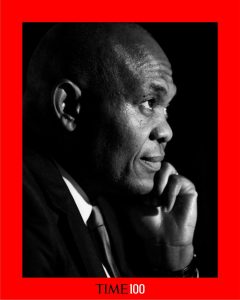 The list, now in its seventeenth year, recognises the activism, innovation, and achievement of the world's most influential individuals.
Mr Elumelu, who is one of only four Africans on the 2020 list, is recognised for his track record of business turnaround and value creation, and economic empowerment of young Africans.
Tony Elumelu is the founder and chairman of Heirs Holdings, his family owned investment company, committed to improving lives and transforming Africa, through long-term investments in strategic sectors of the African economy, including financial services, hospitality, power, energy and healthcare.
He is the Chairman of top pan-African financial services group, the United Bank for Africa (UBA), which operates in 20 countries in Africa, the United Kingdom, France, and is the only African bank with a commercial deposit taking licence in the United States.
The bank provides corporate, commercial, SME and consumer banking services to more than 21 million customers globally.
Elumelu also chairs Nigeria's largest quoted conglomerate, Transcorp, whose subsidiaries include Transcorp Power, one of the leading generators of electricity in Nigeria and Transcorp Hotels Plc, Nigeria's foremost hospitality brand.
Mr Elumelu is the most prominent champion of entrepreneurship in Africa. In 2010, he created The Tony Elumelu Foundation (TEF), the philanthropy empowering a new generation of African entrepreneurs, catalysing economic growth, driving poverty eradication and ensuring job creation across all 54 African countries.
Since inception, the Foundation has funded just under 10,000 entrepreneurs and created a digital ecosystem of over one million as part of its ten year, US$100m commitment through the TEF Entrepreneurship Programme.
Self-funded, the Foundation is increasingly sharing its unique ability to identify, train, mentor and fund young entrepreneurs across Africa, with institutions such as the UNDP, the ICRC and leading European development agencies.
Tony Elumelu Named In "TIME 100" List Of 100 Most Influential People In The World 2020Heirs Holdings, which serves as a corporate role model for African businesses, and the Tony Elumelu Foundation will both celebrate 10 years of impact in November.
Their mission continues to be inspired by Mr Elumelu's economic philosophy of Africapitalism, which positions the private sector, and most importantly entrepreneurs, as the catalyst for the social and economic development of the continent.
Labour Plans Protest over Increase in Fuel Price, Electricity Tariff Hike Monday
Labour and civil society coalition under the umbrella of Trade Union Congress (TUC) and Nigeria Labour Congress (NLC) has resolved to embark on a nationwide protest against recent hike in prices of fuel and electricity in the country beginning from Monday, September 28.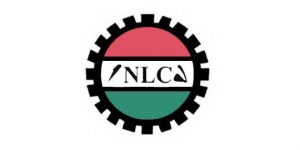 The National Executive Committee of NLC met on Tuesday and endorsed the earlier two weeks notice issued by the Central Working Committee saying that come September 28, it will in collaboration with other unions and civil society allies ground activities in the country if the federal government fails to reverse recent hike in pump price of fuel and increase in electricity tariff.
Federal government had approved an increase in pump price of fuel from N148 per a litre to N161 and also granted operators of electricity distribution companies (DISCOs) approvals to effect increase in electricity tariff justifying such increases on its desire to liberalise the energy sector.
In a communiqué issued at the end of its meeting in Abuja Tuesday, NLC disclosed that while addressing journalists on the outcome of the NEC meeting, Comrade Ayuba Wabba, NLC president, said that Congress rejected the fuel price increase as well as hike in electricity tariff approved by the federal government.
"NEC decision is premised on the fact that the government's two decisions along with others, including the increase in Value Added Tax (VAT) by 7.5 percent, including numerous charges charged by banks will further impoverish Nigerian citizens. Therefore, this increase in the midst of covid-19 pandemic is not ill-timed but is also counter productive.
"NEC also observed that the privatisation of the electricity subsector, five years down the line has not yielded any positive result. Whereas the entire privatized electricity assets were sold for N400 billion, the Congress is surprised that federal government within the last three years has injected N1.5 trillion over and above the amount that was used to sell this very important assets.
" Thus NEC came to a conclusion that the entire privatization process has failed and the hike tariff was only a process of continuous exploitation of Nigerians," he said.
On the issue of privatization of refineries and increase in the pump price of fuel, Wabba said that NEC believed that government's argument had not changed from what it used to be.
He said that whether it is about patial deregulation or full deregulation or subsidy removal, the matter had always been about increase in the price of petroleum products.
He lamented that the fuel price increase had eroded the gains of the new minimum wage granted Nigerian workers and led to increase in cost of living for all Nigerians.
He said that NEC demanded that deregulation should not be import driven and that the nation's three refineries be made to work optimally.
He said that NEC believed that federal government has business in doing business in the downstream sector, just like other oil producing countries which has government-owned refineries.
"In light of all he these, NEC decided to endorse the two week ultimatum given to federal government to reverse those obnoxious decisions and also endorse the action proposed by the Central Working Committee that September 28 will be the date that those actions will be challenged by Nigerian workers, civil society allies and other labour unions," he said.
On it's part, TUC said that after an exhaustive meeting held to review its mobilsation strategies on the forthcoming strike to protest fuel hike and electricity tariff, it resolved that the Congress was going to work in collaboration with its sister Labour Centre, NLC and the Civil Society allies to execute the strike.
In a statement signed by Comrade Quadri Olaleye, TUC president, and Musa-Lawal Ozigi, secretary general, the union said its ultimatum which expired by midnight of the Tuesday, September 22, 2020 had been shifted to Monday, September 28, 2020 for effective and maximum effect.
TUC statement said: "Consequent upon this, the ultimatum which should expire by midnight of today 22nd September, 2020 has been shifted to 28th September, 2020 for effective and maximum effect. We want to use this opportunity to call on Nigerians, especially those in the informal sector to bear with us while the industrial action lasts".
The union said there was no need for the current pains and hardship that the federal government was subjecting Nigerians to by the hike in prices of fuel and electricity tariff.
" It is a needless one. They ask us to tighten our belts while they loosen theirs. Services are not rendered yet we are compelled to pay estimated bills. You will recall that this government during its electioneering campaigns in 2014 told the world there is nothing like subsidy. We were told that they will build refineries, all that are history now. We run a mono economy and any hike in fuel automatically will have adverse effect on us yet successive government tow that path because they are not creative.
"As at today, about eight states are yet to commence the payment of new minimum wage and its consequential adjustment even though the president signed it into law on April 18, 2019. We have written letters to the governors and also engaged them in dialogue but all to no avail. Sometimes we wonder if these people have conscience at all," it said The Congress urged all Nigerians to get ready for the unprecedented mass action against "corruption, obnoxious policies, rape and other violent offences, breach of Collective Agreement, unemployment, etc. We also call on the USA, UK, Germany, Spain, etc. to support our struggle by placing indefinite visa ban on our political leaders whose stock in trade is to loot and impoverish the masses and the country".