Pay-as-You-Go not Applicable to Pay TV – FCCPC
Mr. Babatunde Irukera,chief executive, Federal Competition and Consumer Protection Commission (FCCPC), has stated that the pay-as-you-go billing model in telecommunications is not necessarily applicable to pay television.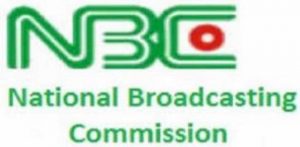 Irukera said this on Friday while appearing on Sunrise Daily, Channels Television's flagship public affairs programme.
Responding to a question on the subject, Irukera said many pay television subscribers confuse the operations of telecommunications with those of the pay television industry.
He explained that it what obtains in telecoms is not necessarily applicable in pay television, as broadcast content must have been paid for and customers only pay for access unlike in telecommunications where the subscriber only pays when the timer starts.
He added that that what consumers mean to ask for is actually pay-per-view and went further to differentiate the two terms.
"My challenge with what sometimes is the discussion around pay-as-you-go in pay TV is that there is a disconnection and we've been through this.
"We have conducted some investigations and we have done some surveys in different parts of the world.
"The pay-as-you-go model in telecommunications is not necessarily applicable and so we confuse it sometimes with pay-per-view.
"Pay-per-view is not that you pay for what you view from the point of when you turn your television on.
"It is primarily that there are certain programmes, maybe a boxing match, a soccer match or some movies that are still in the cinemas that some of the pay TV operators have bought and you can literally request instead of going to a stadium or going to a cinema to watch, you can watch it in your home and pay for that view.
"That is pay-per-view, but we confuse it with pay-as-you-go.
"What people are asking for in pay-as-you-go is when you turn on your television and you are watching, you pay. When you turn off your television and you are not watching, you don't pay.
"It is difficult because the content has been created, what you are paying for is access.
"How you use the access is entirely discretionary and up to you.
"Unlike the telephone where the clock starts and the airtime goes down, you have paid for content," he said.
The agitation for the implementation of pay-as-you-go in Nigeria is a loud one. An Ad-hoc Committee of the House of Representatives is currently investigating the non-implementation of pay-as-you-go by pay television service providers.
In a presentation to the committee on June 30, Alhaji Lai Mohammed, minister, Information and Culture, said the adoption of pay-as-you-go will allow consumers to select channels for themselves, pay daily, weekly or bi-monthly for packages.
Life Lager Lights up Niger Bridge
Following the launch of a new bottle and the 'Nduka' campaign, Life Lager Beer has continued to spread its strong message of hope and resilience to consumers, this time with decorative lighting on the popular Niger Bridge.
The groundbreaking lighting project which was unveiled on August 1, 2020, is a new initiative from Life Lager Beer as a climax to the brand's relaunch activities.
As the novel Coronavirus spread across Nigeria, Life Lager Beer launched the 'Nduka' campaign as a means of encouraging its consumers to keep hope alive even as they stay safe at home. The campaign theme which translates to "Life is Greater" saw Life Lager engage in a number of communication activities to pass its message of choosing life in these uncertain times creatively.
With its new lighting initiative, Life Lager is now spreading the importance of resilience, and self-preservation as the words "Enjoy Life Responsibly" appear boldly on its new lighting construction along with other brand signages.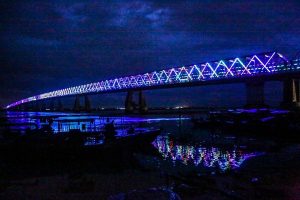 The unveiling of the lights display which was done at an evening event, had in attendance the Governor of Anambra State, His Excellency Willie Obiano, who referred to the initiative as a progressive one and used the opportunity to encourage everyone to keep following the right precautions to stay safe.
Sales Director, Nigerian Breweries Plc., Uche Unigwe, also expressed delight at the launch of the new project stating that it is very significant work.
He added that; "this project couldn't have come at a better time and hopefully the message resonates with the brand's consumers and inspires them to keep living right."
The choice of the Niger Bridge for this project was once again a testament to the brand's attachment to its southeastern roots, as it remains unapologetic about demonstrating its belief in the industrious nature of the people and their steady drive for progress.
Life Lager Beer was first produced in 1981 in Onitsha, Anambra State, as a regional Eastern beer and has since grown to become the biggest beer brand in Nigeria.
Life Lager Beer is made from the choicest grains, hops and the purest waters, with the core brand belief that "Life is better when shared and when life is shared, there is progress".
StarTimes Partners Brands to Reward Customers
StarTimes has partnered with Indomie, Power Oil, Dano Milk and Kellogg's Cornflakes to share the joyous moment with her loyal subscribers, as Salah celebration rents the air in various homes across the nation.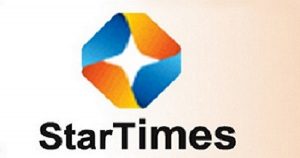 Select subscribers would be paid a surprise visit during Salah holidays with hampers containing Indomie Noodles, Power Oil's vegetable oil, Kellogg's corn flakes, Dano Milk and other family essentials.
Speaking on the initiative, Ali Auta, content marketing manager, StarTimes Nigeria, said that the essence of the feast, which is selfless sacrifice, needs to be observed even though this year's Eid-el-Kabir comes at a time that an unprecedented COVID-19 pandemic engulfs the world.
"Despite the effect of COVID-19 on family spending, many of our subscribers have kept on sacrificing other costs to keep enjoying the exciting entertainment that StarTimes brings to their homes.
As a business, we find it worthy to celebrate with them."
Alhaja Abibat, one of the subscribers who was paid a surprise visit in Lagos said, "This gesture from StarTimes is highly treasured because I am appreciated for what gives my family fun. With schools shut down and my kids forced to stay at home to stay safe from the pandemic, my children have found solace in StarTimes edutainment content like Toonami, ST Kids and Nat Geo Wide."
Multichoice Adds ESPN to DSTV & GOTV S ports Offering
MultiChoice Group, MCG, and The Walt Disney Company Africa on Monday announced that they have signed an exciting partnership, which will see a significant addition to the sports available to its customers across the continent.
The agreement will result in two 24-hour ESPN channels being made available to DStv and GOtv Max customers from 29 July, where they will be able to enjoy the very best of US sports.
Featuring every major US sport, as well as European football, fans across the continent, can now look forward to popular premier American leagues including the National Basketball Association (NBA), National Football League (NFL), National Hockey League (NHL) and Major League Baseball (MLB), via ESPN & ESPN2.
The channels will also feature live football from the English Football League (EFL), Scottish Premier Football League (SPFL), Dutch Eredivisie and Major League Soccer (MLS), as well as local sports including the West African Football Union (WAFU) Cup of Nations and featured boxing tournaments and events.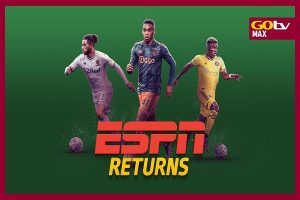 DStv and GOtv Max customers can look forward to the much-anticipated return of the NBA from the bio-bubble from 31 July, where LeBron James and the LA Lakers renew their city rivalry with the LA Clippers and Orlando Magic take on the Brooklyn Nets.
The Major League Baseball (MLB) regular season will also take prominence on ESPN, with fixtures between the Oakland Athletics and Colorado Rockies (29 July), and a stunning triple header for the Boston Red Sox and New York Yankees from 1-3 August.
During last month's financial results announcement, MCG reaffirmed its commitment to continue providing the best available content to its customers. This deal allows the company to provide a larger sport offering than ever before, as the home of sports on the continent.
Calvo Mawela, ceo, MultiChoice Group, said "As Africa's leading video entertainment platform, we are unwavering in our commitment to ensure that we continue to find the best available content to delight our customers, both now and into the future.
"We endeavour to deliver both world-class international content as well as the very best in local content, giving our loyal customers a never-ending selection of outstanding entertainment."
In addition, John Ugbe, ceo, MultiChoice Nigeria said-"This is a welcome development for our customers on our expanded sports content, and with the return of the NBA, we're certain our customers are in for exciting times".
"From reliving the greatest moments in sports history to seeing those moments being made, ESPN's compelling content and unique personality will be a complementary addition to MultiChoice Group's sports offering," says Christine Service, Senior Vice President and Country Manager of The Walt Disney Company Africa.
"We are thrilled to be bringing the achievements and triumphs of both international and local athletes, our quality storytelling and innovative programming to a whole new audience of sports fans in Africa."
Together with live sports programming, viewers will also be able to catch up on the very latest films, series, news, talk shows and highlights from ESPN's iconic sports documentary and studio programming.
"In addition to being the home of American sports, ESPN is equally well-known for its dedication to great storytelling, something we as Africa's most-loved storyteller can identify with," concludes Mawela.