P&G Hosts FMITI, Recommits To Build Indigenous Manufacturing Capacity
By peter oluka
Procter and Gamble (P&G) Nigeria, leading manufacturing company and makers of brands like Always® and Pampers® recently engaged select local raw material suppliers in Nigeria to an interactive meeting with the Federal Ministry of Industry, Trade and Investment and representatives from the Manufacturers Association of Nigeria (MAN).
The meeting was convened to assess the capability of local businesses and seek their participation in strengthening our raw material localization objectives in line with the Backward Integration Program (BIP) of the FederalGovernment.
This is following the recent commissioning of P&G Nigeria's Always Production Line in June, which was officially done by the Vice President of Nigeria, Professor Yemi Osinbajo. At this event, the consumer goods company, reiterated its commitment to investing in Nigeria and its support towards the Federal Government's diversification efforts .
The new local production of P&G's Feminine Care product not only promotes inclusive growth but is also boosting job creation and value add to the economy.
Speaking at the meeting, George Nassar, the managing director of Procter and Gamble Nigeria, commended the Ministry's gesture to engage local businesses saying; "we praise the Federal Ministry of Industry, Trade and Investment on their willingness to engage local suppliers and assess the capability of their businesses. That, on its own, is very encouraging and we believe today's meeting is pivotal to accelerating our local sourcing projects."
According to Nassar, "P&G Nigeria currently procures 100% of the packaging materials for its products locally and is working towards increasing the local sourcing of the raw materials we use. We will continue to partner with the government in our quest to achieve this.
P&G is committed to doing business with more locally owned businesses and we appreciate the role the Federal Government is playing towards improving the ease of doing business in Nigeria and as a business will continue to foster a strong partnership with them to boost this effort."
He also charged the Federal Government to continue its efforts towards enabling local entrepreneurship development and helping them with the capabilities required to produce raw materials locally. 'This will go a long way in actualizing its economic development agenda," he said.
Speaking on the objectives of the meetings; Temitope Iluyemi, director of Government Relations and Public Policy for Procter & Gamble Africa Operations said; "Backward integration is essential to the growth of the Nigerian economy and P&G's aim is to manufacture as close as possible to its consumers, encourage our global partners to do the same and thereby promote technology transfer. We will work to pre-qualify local suppliers for materials used in the production of consumer packaged products and by extension, build capability of local manufacturers to compete effectively in regional value chains and further strengthen the diversification efforts of the Nigerian government"
Dr. Francis Alaneme, deputy director, Federal Ministry of Industry, Trade and Investment also commented, "We want to increase the local sourcing of raw materials in the country and it is imperative to create opportunities like this to promote growth and provide a platform for cross-sharing and capability building.  Partnering with corporate organizations like P&G to engage these businesseswill grant us more access to notable suppliers of raw materials in the manufacturing sector and we commend the company's effort in taking the lead on this."
P&G has a long-standing record of building capability of local businesses for growth and development and enabling local entrepreneurship development. The company has trained hundreds of SMEs and has been involved in a series of skills building programs. In 2015, it partnered with National Office for Technology Acquisition and Promotion (NOTAP), to host a symposium, bringing together leading academics, thought leaders, local entrepreneurs and industry members to discuss the critical issues of development in technology to promote growth through research and technology transfer in Africa.
Through the engagement sessions, all parties hope to explore ways of ensuring raw material inputs are effectively sourced locally; carve out strategies to mitigate the challenges that are being faced and ultimately help local suppliers meet the requirements needed to better support the Nigerian Manufacturing Sector.
Tech Giants Strike Deal with Advertisers over Hate Speech
Web giants including Facebook have struck a deal with advertisers on how to identify harmful content such as hate speech, after an impasse over the issue which led to boycotts of the platform.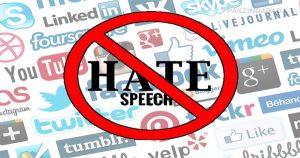 The agreement — which also included Twitter and YouTube — laid out for the first time a common set of definitions for hateful statements online.
In July, hundreds of advertisers including big-name consumer brands suspended advertising with Facebook as part of the #StopHateForProfit campaign, saying the social-media titan should do more to stamp out hatred and misinformation on its platform.
And earlier this month a group of celebrities — including Kim Kardashian, Leonardo DiCaprio and Katy Perry — stopped using Facebook and Instagram for 24 hours, to push a similar message.
The World Federation of Advertisers (WFA) said in a statement Wednesday: "Facebook, YouTube and Twitter, in collaboration with marketers and agencies through the Global Alliance for Responsible Media have agreed to adopt a common set of definitions for hate speech and other harmful content and to collaborate with a view to monitoring industry efforts to improve in this critical area."
The alliance was founded by the WFA and includes other major trade bodies.
According to the WFA, key areas of agreement included applying the alliance's common definitions of harmful content; developing reporting standards for such content; establishing independent oversight; and rolling out tools for keeping advertisements away from harmful content.
The WFA said that properly defining online hate speech would remove the current problem of different platforms using their own definitions, which it said made it difficult for companies to decide where to put their ads.
"As funders of the online ecosystem, advertisers have a critical role to play in driving positive change and we are pleased to have reached agreement with the platforms on an action plan and timeline in order to make the necessary improvements," said Stephan Loerke, chief executive of the WFA.
Luis Di Como, executive vice-president of global media at Unilever, a major advertiser, sounded a note of cautious optimism.
He said: "The issues within the online ecosystem are complicated, and whilst change doesn't happen overnight, today marks an important step in the right direction."
Speaking in July, Facebook's founder and chief executive Mark Zuckerberg said he remained adamant that the company did not want hate speech on the social network.
On Wednesday, the company's vice-president for global marketing solutions, Carolyn Everson, said the agreement gave all parties "a unified language to move forward on the fight against hate online."
Nigeria, Others Facing 'Millions of Cyber Attacks' in 2020
Nigeria, Kenya and South Africa, continues to fall victim to millions of malware attacks and Potentially Unwanted Applications (PUAs), according to the latest research from Kaspersky.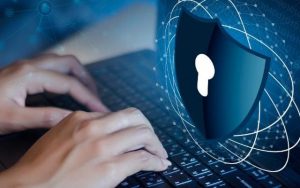 The IT security firm says its security solutions have reported on 28 million malware attacks in 2020 and 102 million detections of PUA (including pornware, adware) accounted for by the beginning of August 2020.
PUAs are programs that are usually not considered to be malicious by themselves, Kaspersky explains. However, they are generally influencing user experience in a negative way.
For instance, adware fills user device with ads; aggressive monetizing software propagates unrequested paid offers; downloaders may download even more various applications on the device, sometimes malicious ones.
By taking a closer look at PUA, it becomes apparent that they are not only more widespread but also more potent than traditional malware, according to Kaspersky.
"Evaluating results over the same seven-month period in Nigeria, there were 3,8 million malware attacks and 16,8 million PUA detections – which is four times as much. Kenyan and South African threat landscapes have been more intense.
In South Africa, there were almost 10 million malware attacks and a staggering 43 million PUA detections. Kenyan users faced even more malware attacks – around 14 million, and 41 million PUA appearances," the company adds.
These numbers show that it's not only the malware that attacks users but also the 'grey zone' programs that grow in popularity and disturb their experiences, while users might not even know it is there.
While calculating interim results of threat landscape activity in African countries, the researchers noticed that PUAs attack users almost four times more often than traditional malware. They also eventually reach more users: for instance, while in South Africa, the malware would attack 415,000 users in seven months of 2020, the figure for PUA would be 736,000.
"The reason why 'grey zone' software is growing in popularity is that it is harder to notice at first and that if the program is detected, its creators won't be considered to be cybercriminals.
"The problem with them is that users are not always aware they consented to the installation of such programs on their device and that in some cases, such programs are exploited or used as a disguise for malware downloads. This is why many security solutions, including ours, flags such programs to make sure users are aware of its presence, influence on their device and activity," says Denis Parinov, a security researcher at Kaspersky.
Jumia Partners Reckitt Benkiser, Nokia, Others to Enable Consumers Access Quality Products
Jumia has launched a Brand Festival campaign in partnership with top global brands such as Reckitt Benkiser, Unilever, Nokia, Intel, HP, Nexus, Hisense, Sharp, Samsung, Binatone, XIAOMI, ABSOLUT, Dettol, and Logitech.
The campaign which is scheduled to run from September 21st to 27th, will provide consumers access to top quality products directly from the manufacturers, eliminating all third parties, thereby reducing the cost of the products, which will enable consumers to save money.
Jumia Nigeria CEO, Massimiliano Spalazzi, said: "The aim of the campaign is to enable our consumers to save more money while getting the best quality products directly from the brand manufacturers. Consumers today are more conscious of the quality of the product they buy on Jumia, and at the same time want to save money while shopping.
In the wake of COVID-19, we have continued to strive to operate so that consumers can continue to stay at home, use e-commerce to shop, and stay safe in this trying time. We are proud to partner with Unilever, Nokia and other top brands as part of our commitment to provide customers easy access to quality products directly from the manufacturers at best prices.
Head of Key Accounts and e-Commerce at Reckitt Benckiser Nigeria Ltd, Afam Onwordi, stated that: "We have enjoyed a good and healthy relationship with Jumia in the last couple of years.
"As our fight in RB is making access to the highest quality hygiene, wellness and nourishment a right and NOT a privilege, we would therefore always seize the opportunity of every major event like this (Brand Festival) to reward our consumers with interesting offers and deals across our wide range of products."
Senior Business Manager at HMD Global, Emmanuel Ossai, said: "For us at HMD Global, the home of Nokia phones, we are very excited to be supporting Jumia on this festival for authentic brands in Nigeria.
"We have a commitment to continuously deliver value and believe that this partnership will afford Nigerians more opportunities to enjoy the beauty of quality hardware and the secure Android experience that we offer across our range of Nokia smartphones.
"Interestingly, we have new exciting devices that will be unveiled to our Nigerian customers in the coming weeks and we cannot wait for you to have a feel of hardware magic carefully combined with software excellence. So, keep watching this space."