Philately Business is a Serious Business- Ugo
King Fhud of Egypt describes philately as king of hobbies and hobby for kings. Postage stamps are considered the most effective medium for immortalizing monuments and past histories, yet not many people know that there is more to stamp than mere affixing it on the envelope as a postal condition for carrying of letters. The name philately may sound strange to some people who do not understand what the business is all about, but for those in the known are actually making their millions silently in this business which A.U Okpara of the Dept. of Fine and Applied Arts, Imo State University Owerri once described as treasure in the trash.
The implication of the definition of Treasure is that the philatelist collects stamps from the trash cans- the useful part of the discarded envelope and recognizes its value as a work of art and places value on it.
In this period when the world is experiencing economic meltdown with its ugly consequence on the capital market, Mr. Ugo C. Ugo, manager Philately Bureau Lagos has said that attention is now shifting to philately as a cool and sure way of making money. He said philately business is all about collecting and studying of stamps.
In talking about stamps collection and sale, Ugo insists that first and foremost there is need to know how the stamp is produced. He said that all the postage stamps you see in Nigeria are printed for Philately Bureau by the Security Printing and Minting Company (SPCMC).
He went further to say that there are two different types of stamps namely the definitive and commemorative stamps. Definitive stamp, he said, is the one that is produced to last for about five years while the commemorative stamp lasts just for six months. But Ugo said that the Philately Bureau can still sell commemorative stamps beyond six months even when they are not available in the general post offices. In fact he said the office can sell commemorative stamps for up to two years saying that this differentiates Philately office from the general post office business. When stamps are produced, he said the chief finance officer of Postal Order and Stamp Supply (the unit that distributes the stamps) will collect the stamps and distributes to territories.
Ugo agrees that not many people know about the business of stamp studying and collection in Nigeria and says the few people that know about it are among the literate class quite unlike in developed countries of U.S, Britain, Germany and others whose postal services make a whole lot of money from philately business. Ugo says that philately business is a serious business and that there are stamp clubs all over the world where people who similar interest can belong.
Tracing the origin of postage stamps, Ugo said that postage stamp was invented by Sir Roland Hills, an Englishman who lived between 1795-1879. In Nigeria, he said that the history of postage stamp dates back to 1859 when a hand struck stamp with the inscription "Paid in Lagos was used." In June 1874 the first consignment of stamps were released in Lagos.
Stamp collection as a hobby started in Great Britain around 1840 when the first stamp issue was released but Ugo says it is general belief that the idea of collecting stamps came from a Belgium school master who asked his pupils to adorn their atlases with stamps . He said that this adornment became so appealing that in 1854 stamp collecting was taken more seriously and stamp clubs started emerging afterwards. In Nigeria, philately as a hobby was run on a small scale before 1969. in order to improve the standard and quality of Nigerian stamps and provide adequate philately services to Nigerians and foreign collectors, the Nigerian Philatelic Bureau was established in 1969.
Awareness about stamp collection and study is generally low in the country and Ugo says his bureau has been making efforts in recent times to sensitize the people about what philately is all about through the print and circulation of flyers and corporate gift items to members of the public. " In abroad most postal services make about 70 per cent of their revenue from philately but in Nigeria, the philately is not developed and we are not making the type of money we are supposed to be making", Ugo said .
To register as a stamp collector, what you need to pay is just a thousand naira and account will be opened for you. Those abroad pay a minimum of forty U.S dollars for the same purpose and they can do everything online. Ugo says that some of the two thousand eight hundred philately members registered with the Nigerian Philately Bureau are white people. Each stamp collector, according to Ugo must have a particular interest of stamps he is collecting whether on animals, telecommunications, music , costumes etc saying that the longer the year of stamp produced, the higher the amount it can attract on sale. He said that when one pays one thousand naira as registration fee that the bureau uses that money to supply the member with postage stamps of various denominations for almost a year and that as soon as the money is exhausted, the Philately accounts officer will alert the member to come for renewal.
Nipost Philately position as the 196th member of International Philately Federation five years ago underscores the fact that philately is a growing business worldwide and Nigerians stand to gain a lot from it. The biggest challenge therefore is creating of awareness by the Nigerian Postal Service to educate the people on what they stand to gain from the hobby.
Chief J. Ade Fagbeminro is in his seventies but he has been in the philately business since early sixties when he said a friend introduced him to the business. Then he said the money they were getting from the business was not much but had real value. He said he has a network of buyers and belongs to international dealership associations. We have dealership association all over the world and whenever there's need for stamps they call me. I deal in Nigeria stamps and other countries as well. People from abroad contact me on email and telephone to request for stamps", Fagbeminro disclosed to Nigeria Communications Week. You too can tell the same beautiful story in future if you start now to invest into this gold mine.
Millions of Cyber Attacks Launched on Nigeria, Others- Reports
There were 3.8 million malware attacks and 16.8 million Potentially Unwanted Applications (PUA) detections over a 7-month period in Nigeria, according to Kaspersky security solutions.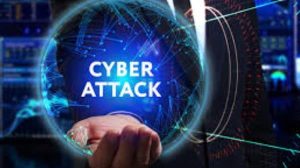 Elsewhere in South Africa, there were almost 10 million malware attacks and a staggering 43 million PUA detections, showing the growing desperation of the attacks.
The company reported on 28 million malware attacks in 2020 and 102 million detections of potentially unwanted programs (pornware, adware etc.) accounted for by the beginning of August 2020.
These numbers show that it's not only the malware that attacks users but also the "grey zone" programmes that grow in popularity and disturb their experiences, while users might not even know it is there.
Potentially unwanted applications (PUAs) are programmes that are usually not considered to be malicious by themselves.
However, they are generally influencing user experience in a negative way. For instance, adware fills user device with ads; aggressive monetising software propagates unrequested paid offers; downloaders may download even more various applications on the device, sometimes malicious ones.
calculating interim results of threat landscape activity in African countries, Kaspersky researchers noticed that PUAs attack users almost four times more often than traditional malware.
They also eventually reach more users: for instance, while in South Africa, the malware would attack 415,000 users in 7-months of 2020, the figure for PUA would be 736,000.
"The reason why 'grey zone' software is growing in popularity is that it is harder to notice at first and that if the programme is detected, its creators won't be considered to be cybercriminals. The problem with them is that users are not always aware they consented to the installation of such programmes on their device and that in some cases, such programmes are exploited or used as a disguise for malware downloads," said Denis Parinov, a security researcher at Kaspersky.
By taking a closer look at PUA, it becomes apparent that they are not only more widespread but also more potent than traditional malware.
Evaluating results over the same 7-month period in Nigeria, there were 3.8 million malware attacks and 16.8 million PUA detections – which is four times as much.
Kenyan and South African threat landscapes have been more intense. In South Africa, there were almost 10 million malware attacks and a staggering 43 million PUA detections.
Kenyan users faced even more malware attacks – around 14 million, and 41 million PUA appearances, Kaspersky said.
Magu, Suspended EFCC Boss Says He Never Received Bribe all His Life
Ibrahim Magu, suspended acting chairman, Economic and Financial Crimes Commission, (EFCC), on Wednesday said he has never received bribe all his life.
Magu was testifying before the Justice Ayo Salami panel probing allegations of corruption against him.
The suspended EFCC boss said anyone who claim he had ever given him bribe should come forward before the panel to testify against him.
He was responding to allegations that he allowed a suspect Hima Aboubakar, a Nigerien National to escape from justice.
The suspended EFCC boss had opened his defense on Monday to clear corruption allegations against him.
The probe panel has allowed him to have only two lawyers represent him at a time.
On Monday & Tuesday, he was represented by Wahab Shittu and Aliyu Lemu.
In yesterday's proceedings, he was represented by Shittu and Tosin Ojaomo.
Phase3 Moves on Multilayer Network Technology Upgrade
Phase3 Telecom, leading independent fiber optic network infrastructure and telecommunications services provider  has said that it is amplifying the scope of network technology upgrades to enhance its communications, cloud and connectivity solutions across business and enterprise segments in Nigeria and the West African sub-region.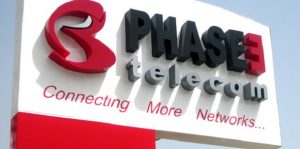 This followed its ongoing Security Operation Centre (SOC) network capability upgrade.
This development, is targeted at expanding the scope of its enterprise solutions drive for its increasing user portfolio of small/large scale enterprises, institutions, corporates, services sector and multinational companies, contributing to the nation's thriving broadband penetration drive.
According to Stanley Jegede, chairman, "the principal goal of Phase3 ongoing multilayer technology upgrade is to optimize "network infrastructure capabilities, scalability, interconnect operational capacity, resilience, service optimization and coverage that will enhance communications, cloud and connectivity projects across multiple locations to support more start-ups, growing businesses and institutions to boost economic growth and increase their successes.
He also added that this Phase3 technology upgrade is quite expansive in model, to accommodate the new digital realities and possibilities created by COVID-19.
Especially in the areas of amplified work-from-anywhere and dedicated remote connectivity solutions as well as service delivery that is targeted at increasing networks data handling capacity vis a vis making them faster and smarter as the current global clime demands.
In conclusion, he stated that beyond enhanced network backbone and bandwidth capabilities for point-to-multi point access, chief components such as network security and speed are the driving force of Phase3 new technology upgrade for secured and latency-free connections as well as growing network expansion plan.