Pinnacle, ICPC Trade Words over Alleged Invasion, Harassment of Staff
Management of Pinnacle Communications Ltd, on has condemned the alleged invasion of its Abuja office by operatives of the Independent Corrupt Practices and Other Related Offences Commission (ICPC).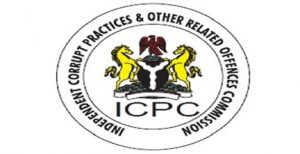 ICPC has however threatened legal action against 44 property owners including two buildings in Abuja belonging to Pinnacle Communications Ltd.
Pinnacle Communications in a statement by Abayomi Oyelola, its lawyer, said that "Pinnacle Communications condemns, in very strong terms, the illegal attempt by ICPC to harass and intimidate the company and its officials and unbridled attempt to shut down its business.
"The action of ICPC further confirms that they have been on a witch-hunt mission from the beginning and are bent on victimizing Pinnacle Communications in direct contravention of a statement credited to the Chairman of ICPC at a speech delivered at the inauguration of the Anti-Corruption and Transparency Unit at the Federal Polytechnic, Ede, Osun State.
"This statement was reported online on 20 January 2020, admonishing the staff against victimising people when doing their job. We add that they should also not scandalize genuine and law-abiding enterprises such as Pinnacle Communications Limited.
"Pinnacles Communication, as a law-abiding entity, expresses concern on this show of shame undertaken by ICPC and brazing use of force."
The firm urged the Bolaji Owasanoye, ICPC chairman, to "rein in his officers" and ensure they comply with the rule of law and forestall actions that could further sink the image of the Commission.
It said the invasion happened on January 15, at its office located on Charles De Gaulle Street, Asokoro, Abuja, with the ICPC officials allegedly citing an "order from above."
Mr Oyelola said the company is a licensed Digital Switch-Over operator in Nigeria, describing the invasion as despicable and unwarranted.
According to the company, the ICPC operatives had reportedly stormed the office with fully armed policemen in four vehicles, three Hilux vans, and a car, dressed in ICPC jackets that authenticated their identities to arrest the chairman and to seal the company.
The company's lawyer said during the encounter, it demanded the warrants of arrest and order of the court granting the sealing of the office that legally motivated their move.
"It is common sense in a civilized country like Nigeria that production of a warrant of arrest is the sine qua non to entering premises and attempt to arrest people and that without an order from a court of competent jurisdiction no agency of Government has the right to seal off any business premises. There are boundless legal authorities on this.
"We consider the futile attempted invasion, intimidation and threat as clear evidence of the desperation of ICPC. ICPC had filed charges relating to fraud against Pinnacle Communications and its directors. This case is still pending in court. Issues have been joined and witnesses called and cross-examined.
"We need not say more than that in order not to be contemptuous of the court handling the pending litigation. But can this be a sign that what they apparently cannot get through the court they want to get by force?"
He added that the operatives failed to produce any document but rather claimed that they were working with geographical coordinates.
It further said that its officials, "could hear the conversation and the operative said: 'we are here already', 'we have not entered', 'they claim he is not around', 'No pressmen, nobody'. Afterwards, the operative on the telephone suddenly said to his colleagues 'let's go, let's go, let's go', and they left hurriedly, like a botched operation.
The Pinnacle officials heard the operatives lamenting on their way to their vehicles that they should have shot (gunshot) their way into the premises as soon as they arrived. This no doubt amounted to regulatory terrorism.
The company urged Abubakar Malami, attorney general of the Federation and the minister of Justice, to help investigate the matter.
"We are also urging the Attorney-General of the Federation and Minister of Justice, Mr Abubakar Malami, SAN, to swiftly check the excesses of the ICPC and investigate this matter with a view to defeating the obvious display of prejudice in the agency's dealings with Pinnacle Communication Ltd.
Recall that the ICPC in February 2019 filed a 12-count charge before Justice Folashade Ogunbanjo-Giwa of the Federal High Court in Abuja, against Ishaq Kawu, director-general of the National Broadcasting Commission (NBC); Lucky Omoluwa, and Dipo Onifade, chairman and chief operating officer of Pinnacle Communications Limited respectively, for allegedly misappropriating N2.5 billion.
Despite the ICPC failing to produce Lai Mohammed, minister of Information, to testify in court, a statement he made to the agency, tendered in court, indicated that he gave the approval for the release of N2.5 billion to the NBC, as seed grant for the Digital Switch Over project of the federal government.
Mr Mohammed was meant to explain his role in the alleged misapplication of the N2.5 billion funds for the federal government's Digital Switch-Over (DSO) programme.
But the Independent Corrupt Practices and Other Related Offences Commission has threatened legal action against 44 property owners including two buildings in Abuja belonging to Pinnacle Communications Ltd.
In a letter to the Management of Pinnacle Communications, ICPC also dismissed allegation by the digital telecommunication company that its operatives illegally invaded their Abuja office..
A copy of the ICPC letter, dated Jan. 24 and signed by Mr Akeem Lawal, agency's director of Operations, was made available to the News Agency of Nigeria (NAN) on Sunday.
The anti-graft agency said its operatives stumbled on the buildings while investigating a "totally different" case of tax evasion.
The commission said the buildings were among 44 property (buildings and plots of land) whose list was forwarded to it by the Federal Inland Revenue Service (FIRS) for investigation.
The commission said FIRS requested the investigation after the ownership of the property was denied upon efforts to make their owners pay the relevant tax due.
According to ICPC, Pinnacle Communications was not mentioned as owners of any of the property on the list attached to the letter from FIRS.
It said its operatives arrived at the building in a bid to ascertain their coordinates and mappings as indicated by FIRS and confirmed by the FCT Department of Land Administration.
The commission dismissed Pinnacle's "skewed and misleading'' allegation as an attempt to link an honest investigative exercise with "the almost concluded case'' against its chairman and others.
It further said that its operatives "do not go out to arrest persons in the course of locating property under investigation'', contrary to the company's allegation that they were there to kidnap the chairman.
"The reference at the briefing to the alleged lamentation of our staff `that they should have shot their way into the premises as soon as they arrived,' is definitely far from the truth in the face of a legion of over ten armed mobile policemen on your premises.
"The commission deplores the bad faith evident in your media briefing and finds it really unprofessional that one of your counsels in the criminal case before the court, Abayomi Oyelola, who accosted our operatives after they had been denied entry into the premises by the policemen, was the same person that addressed the media on behalf of your company.
"Rather than come to our office the next day January, 16, 2020 as he had promised our officers, he thought otherwise and held a media briefing with the sole objective of painting the commission in bad light,'' it said.
ICPC said since Pinnacle Communications had now claimed ownership of the two buildings, it should proceed to resolve the issue of ownership with the FCTA and tax evasion with FIRS.
The anti-graft agency gave the company three weeks from the date of the letter to act accordingly as it was prepared to take further legal actions on all the property
Lagos Bus Services Rewards 10millionth Passenger of Its 10 months of Operation
The Lagos Bus Services Limited (LBSL), the leading bus transport company in Lagos State has successfully transported 10 million Nigerians in 10 months of its operations. This disclosure was made in Lagos on Thursday 19, March 2020 by Mr. Idowu Oguntona, the company's Managing Director/Chief Executive, after a commemorative bus ride with the 10-millionth passenger of the company from the Ojodu-Berger Terminus to Tafawa Balewa Square, Lagos Island.
The 10-millionth commuter, Uwuadileke Chinedu, was identified before the trip commenced and was given a one-month free bus pass at a short commemorative ceremony at the bus terminus.
Oguntona, who was accompanied by senior management staff of LBSL, some commuters and guests during the trip, gave company's scorecard and assured stakeholders that its best was yet to come.
He further assured commuters who use the Lagos Bus Services of its commitment to excellence as the gold bar of its operations by moving them to their destinations timely, conveniently, comfortably and at affordable fares.
Oguntona assured Nigerians that the company's long term goal is to help in making Lagos a livable city where most car owners do not see the need to put their cars on the road during business hours as they can count on Lagos Bus Services to transport them to their desired destinations within the City of Lagos.
Oguntona said, "As part of our efforts to facilitate intermodal transportation in Lagos State, we collaborate with LAGFERRY to ensure seamless movement of people, and we are ready to work with other sister organisations to ensure that the Sanwo-Olu administration's blueprint for the transport sector is realised.
The Greater Lagos we envisage with Governor Babajide Sanwo-Olu is a smart city where a resident can get of home, ride on our bus, get on a ferry link a train and still return home in a bus, all in a day's journey. It is no longer a dream without a date. It is now a realisable goal in our life time."
Oguntona further disclosed that the company has been growing organically, tripling its fleet from 50 buses in May 2019 to 150 high capacity buses by December 2019 as part of efforts to improve public transportation in Lagos State. Additional 65 high capacity buses were deployed and seven new major routes opened in February for the use of commuters affected by the restriction order placed on motorcycles and tricycles in some parts of Lagos.
Oguntona also stated that LBSL transports 80, 000 passengers daily on its 15 routes and has such has been able to achieve the significant feat of effectively transporting 10 million passengers in 10 months since 2019 while creating jobs for hundreds of people. He also disclosed that plans were afoot to introduce more high capacity and mini-buses into the company's fleet to serve more commuters across the state.
"LBSL is a key player in the Traffic Management & Transportation; Health and Environment component of the THEMES agenda of Governor Babajide Sanwo-Olu. We have created jobs for over 700 Lagosians, with about 87 per cent of the staff being bus captains, operations staff and technical staff. We have also empowered Lagosians for employment through our driving school that successfully produced 1,969 certified high capacity bus drivers in 2019," he said.
The MD further thanked Governor Babajide Sanwo-Olu for government's support and expressed LBSL's readiness to collaborate with more public agencies to address public transport needs of Lagosians.
Speaking against the backdrop of the recent confirmed cases of COVID-19 in the State and the need for relevant organizations to embrace precautionary measures, Oguntona disclosed that the company is putting in place, necessary measures to minimize exposure to the virus in our buses.
In his words, " As we speak now, the use of sanitizers in all our stations is now compulsory. This is in addition to provision of Thermometer already deployed across our stations to check passenger's Temperature before they board our buses, to contain the spread of this virus and ensure that users of LBSL are safe and protected.
"Apart from this, we have educated our staff and we're extending the same information and sensitization to our users on how to be safe in our buses. We ensure our buses are cleaned properly and disinfected regularly and we advocate a general personal and environmental hygiene for everyone"
The lucky 10-millionth commuter, Uwuadileke Chinedu, thanked the LBSL for its kind gesture, disclosing that it was a pleasant surprise as he never knew the company intended to reward anyone on a day like this.
"Lagos Bus Service has been a blessing since I started patronizing them. Comfortable, convenient and reliable all the time. And with this special milestone and recognition, I go dey follow you…" Chinedu concluded singing and dancing.
MTN Leads Growth in Internet Users in Nigeria
MTN Nigeria is the biggest gainer of new Internet users in one year, according to the latest monthly subscribers' data from the Nigerian Communications Commission (NCC).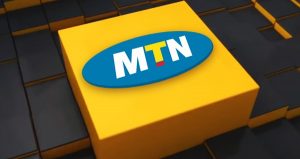 The figure from January 2019 to January 2020, showed that MTN gained 9.6 million new Internet subscribers, followed by Airtel with 5.04 million new Internet.
Globacom, during the period under review, added 1.84 million new Internet customers to its network.
The NCC mobile Internet subscriber's data showed that in one year, 9mobile lost 1.89 million Internet users.
Further analysis of the data indicated that the country gained a total of 16.73 million new Internet users during the period under review.
MTN had 45,931,171 Internet subscribers in January 2019 but recorded 55,527,289users by the end of January 2020.
On the Visafone spectrum, now owned by MTN, there were 90,196 mobile Internet users as of January 2020.
Airtel, which had 30,460,528 Internet subscribers in January 2019, gained 5,042,126 more to record 35,502,654 in January this year while Globacom's mobile Internet subscriber base increased to 29,205,304 in January this year from 27,600,539 in January last year.
On the contrary, the data showed that 9mobile's Internet subscribers declined from 9,882,966 in January 2019 to 8,040,261 in January 2020, losing 1,842,705 mobile Internet users.
MTN Nigeria and Project Tour take "Turn it Up" campaign to Jos 
MTN Nigeria took its 'Turn it up' campaign to the maiden edition of the 'I Believe Summit 2020'. The summit is an annual forum where young and enterprising minds engage in enlightened debates on issues hampering national development with a view to providing possible solutions.
Speaking at the Summit which held in Jos, Olugbenga Hammed, Manager, Go-to-Market, MTN Nigeria said "Amazing opportunities abound in the country for us to take advantage.
"We understand the importance of having these conversations to inspire Nigerians. That is why we are part of this summit.
"We will continue to encourage Nigerians to look within and seek better ways to provide solutions to the country's challenges and turn it up for themselves."
The 'I Believe Summit' is powered by Project Tour Nigeria, a non-governmental vehicle for national reconciliation meant to showcase the wealth of Nigeria's social, economic, cultural and traditional heritage as well as the enormous tourism investment potential in the country.
The Summit will hold in all states of the federation before proceeding for a finale in Abuja.