Piracy Hinders Investment in Nigeria-Takang
Dr. Armstrong A. Takang, managing director/chief executive officer of TSC Limited Nigeria, has over 15 years of worldwide experience in the provision of ICT consulting, project management and implementation services across multiple industry segments. He has worked and provided consulting services for such reputable organizations across the globe and in Nigeria provided consulting services to Intel, Microsoft, The World Bank Group, The European Commission, Federal Government of Nigeria, United Bank for Africa (UBA), One Laptop Per Child (OLPC) Foundation, Lagos State Government and so on. Takang spoke to Hilary okeke
Local Content and Software Development
First, let me start by talking generally about software and then I will come to discussing how we can leverage on local content. There are different areas of software development. One area is software systems – software products that are designed to control different systems; for instance, Microsoft Vista Operating System, used in controlling the activities within a computer. You also have embedded systems – such as intelligent systems embedded in our cars, phones. These typically are within the category of operating systems and are driven by the device manufacturers. The second category of software is software applications. In other words, these are software products that automate different business processes.
For instance, the productivity tool, word processing, presentation, spreadsheets – Microsoft Office. These are software applications because they automate the whole processes on a computer. You also have accounting applications used by accountants to run business. The important area is content; content that is produced using software platforms. If you look at digitising content for primary or secondary school or language based, religious based or politics based content, to enlighten our people; typically you will use different software platforms to do that. That is a third area where you can apply software. So within that spectrum, where do we believe that a lot of our indigenous companies can play a big role? They can play a big role across the 3 categories of software which is the Operating Systems, the Software applications and the Content. Where we believe the greatest opportunities exist for indigenous companies is building software for content – Nigerian content. That is the area where they have the greatest advantage. If you have a foreign company come here, they do not have as much knowledge and a good grasp of the peculiarities of our environment as much as the indigenous companies. So, content is the area where we believe a lot of the efforts; a lot of the awareness; a lot of the investments need to be driven to ensure that the Nigerian companies are well positioned to develop the content that can be used in different areas – schools, offices, social networking, learning, processing of transactions on the Internet, among others.
How to Achieve Local Content
There are different ways that can be achieved. First, Government has to play a key role in creating awareness that the software industry is one that is critically important for the development of the Nigerian economy. This has to become part of Government's mandate; they need to focus a lot on enlightening Nigeria, enlightening companies in Nigeria about the opportunities that exist in that area. The second thing that has to happen is that a lot Nigerian companies themselves need to step up to the game to understand what it takes to play in that area; carve out a niche for themselves, build the resource base, have the capacity in terms of the people who are skilled and have the tools to actively participate in that sector. The third thing that has to happen is that there is a need to create the right financial structures and enabling environment for our financial institutions to invest in that sector. Unfortunately, a lot of them do not understand it and in investment, the golden rule is that if you do not understand an area, do not invest in it. Until when that is applied in the software sector, a lot of the investment companies or banks are reluctant in making investments there since they do not understand that business mode. So there is the need to enlighten the banks so that they would be able to invest in it because without that type of investment in that sector, it would be difficult to achieve the kind of objectives or targets that we need to achieve as a nation. The individual companies may have the skill sets, they have the intellect to do that work, but like every other business, you need the capital investment to grow at the skill that you need to grow; you need the capital investment to form and sustain a viable entity that develop these products and be able to ensure that they succeed out there in the market. So, lack of financial backup is a big challenge. The other challenge is really a re-orientation of the Nigerian consumer. Generally, Nigerian consumers thinks that a made in Nigeria product is of inferior quality compared to one that is made outside Nigeria. We have to be very honest with ourselves. This is a key barrier and needs to be properly addressed.
Protecting Intellectual Property
There are laws in place in place that to some extent, amend to curb the abuse of intellectual property, which is going to be a key determinant of success of the Software industry. There is a lot more that has to be done and I would say that there is no one size fits all approach – there has to be multiple approaches to curb the piracy issue. There is the issue of technology which can also be used to curb piracy. The second aspect of it is actually the legal and regulatory framework that is needed and the ability to enforce those laws because it is one thing having a law and it is another thing enforcing those laws and for people to be aware that if they break that law, they would be penalized accordingly. Government has a key role to play, not really the industry. The penalty for technology industry players found guilty of Software piracy should be stiffer than that for individual consumers because the effects of a corporate entity pirating Software is usually several times more than the effect of an individual doing the same thing. The ability to stop piracy would greatly determine whether or not people are going to invest in that area because nobody wants to spend hundred of millions of Naira to develop a product that someone else can just copy within an hour or two and start replicating them, making money. So, clearly the law needs to change to be able to address that challenge; that is critical and needs to be done.
Competent IT Workforce in Nigeria
The first one is to really go back to our educational institutions and ensure that we have programmes in place which would enable those institutions produce high quality human capital through influencing the curriculum in terms of the content of the courses that they teach, determining the type of project works that are given to those students so that they can actually gain relevant practical experience from those project works. We also need to ensure that those educational institutions have close working relationship with the private sector – the industry, so that they would have an opportunity of actually spending some time in those private companies to understand how the real world works. There is always a risk that a lot of people in the academia are out of touch because they really do not live in the real world. So, they need to create exchange programmes not only for the students but also for the lecturers themselves to give them the opportunity to work in the industry; in private sector companies and that is a good way of strengthening the educational institutions. Secondly, for those that are already out of the educational institutions and are out there in the job market, what can we do for them? There is a programme that we have been advocating which we call 'Technology Finishing School' whereby Nigerian youth are being given an opportunity to be exposed to technology, not only as consumers but as producers. They become a part of the supply side of it; they would have the knowledge, skills and tools to fully participate in the Information and Communications Technology area as the service providers. In that case, you do not need to have an Engineering or Science background to be part of it because the beauty of the ICT sector is that it welcomes contributions from people with diverse academic backgrounds. The Finishing school would provide an opportunity for Nigerians from diverse academic background and profile, to be merged into the ICT industry whereby they would have something to contribute to the pool of knowledge. What would be required is for them to be given some basic grounding in that area so that they can do well in that space. The third thing that needs to be done is really using the whole concept of catching them young. We need to develop a technology culture from primary school. We need to ensure that the technology culture is imbibed by the teacher, the students as well as the administrators. Sooner than later, literacy is going to be redefined not in terms of whether or not you can read and write, but in your ability to use the computer to carry out various operations. And so, we need to re-orientate the educational system to ensure that the effective use of technology becomes part and parcel of learning in primary school, teaching, as well as administering in those schools. The Technology Finishing School is created for those who have graduated in diverse areas and are interested in upgrading their technology capability. Technology is introduced to these kids as early as Primary One so that by the time they are through with Primary school, the use of technology is part of them – it becomes equivalent to being able to read and write. That way, those who want to specialize in specific areas such as Software Engineering, Programming, Designing; would already have some basic grounding to be able to do that. Even if they do not go to the University, they already have a lot to offer and if we can do that, we have created a critical mass that is needed to serve as a feeder system into the industry to enable us have not only the number of people who are qualified but the quality of those people to fully participate in that industry, not only within Nigeria but also outside the country. Our view is that there is a lot Government can do in creating or at least, catalyzing the uptake of the Technology Finishing School programme. It does not necessarily have to be the one to conduct those programmes, but what Government can do is to actually provide the enabling environment and incentives for private sector operators to take ownership of that and operate those schools.
NCC Arrests Man for Hacking into DSTV System
Nigeria Copyright Commission (NCC), has arrested one Mr Aliu Olalekan, for allegedly hacking into DSTV system and watching the channels free without subscription.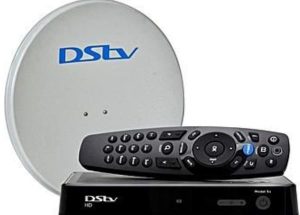 Mr Matthew Ojo, NCC Director in the Lagos Directorate Office said this while speaking with newsmen in Lagos, on Tuesday.
He said that the suspect used to watch DSTV channels free without subscription on his Android phone via an app which he downloaded on google play store.
"This suspect distributed the know-how to his telegram followers and on his blog with the aim of gaining more followers and viewership on his blog and makes more money through google ad-sense.
"The operation was based on surveillance which had earlier been carried out by the Multi-choice team and verified by a copyright inspector, " he said.
He added that the arrest was made in collaboration with a team of copyright inspectors led by the Head of Enforcement Department, Mr Charles Amudipe.
Others included; a team from Multichoice Nigeria led by Mr Umar Ibrahim and policemen from Lagos Command Headquarters, Ikeja.
Ojo said that the joint team conducted an anti-piracy operation at the premises of the culprit in Amukoko, Lagos.
According to him, the suspect was contacted on phone by a member of the operation team on the disguise of patronising him. "The suspect came out to meet the caller and in the process of discussion, he was apprehended.
"The suspect took the team to his resident. The squad paraded his one-room apartment and recovered his laptop and phones used in perpetrating the ungodly act. "He was arrested and brought to the copyright commission office for further investigation, " he said.
Ojo said that, on getting to the commission's office, the statement of the suspect was taken and the inventory of items seized from him taken. He said that investigation on the matter was still ongoing and if found guilty the suspect will be charged to court.
NCC, Digital Encode Support NITRA Innovative Tech Forum On Post-COVID-19 Strategies
The Nigerian Communications Commission (NCC), Nigeria's telecommunications regulator and Digital Encode, Cybersecurity and Compliance advisory company, have indicated interest to partner with the Nigeria Information Technology Reporters Association (NITRA), the national umbrella body of ICT reporters, as it organizes a forum that will x-ray the industry's future plans for ICT growth post pandemic era.
The event, slated to hold on October 15, 2020, will seek to discuss the needs for a fortified ICT sector after the COVID-19 era, and the level of preparedness of ICT stakeholders to embrace the challenge of being pivotal to the stability and growth of all other sectors.
A statement from NITRA National Secretariat in Lagos indicates that due to the pandemic and need to observe the COVID-19 protocol on social distancing, the event will be held via a Webinar.
This year's theme, "Multi-stakeholder Approach To National Recovery Post-Pandemic", is in line with the annual event's generic theme, 'NITRA Innovative Tech Forum', a contribution by NITRA to the development of Information and Communication Technologies (ICTs) innovations and policies in Nigeria.
Prof. Umar Danbatta, executive vice chairman, NCC is expected to deliver the keynote speech at the event and will throw more light on Federal Government's plans, programmes and policies on post-pandemic strategies using ICT.
Dr. Adewale Obadare and Dr. Seyi Akindeinde, founders of Digital Encode, while accepting to support the event expressed their readiness to offer their expertise in Cybersecurity for organisations to prepare against cyber- attacks with the new normal.
They will also highlight areas that are high risks that need fortification in terms of cybersecurity.
Speaking on the event, Mr. Chike Onwuegbuchi, national chairman, NITRA, noted that as the COVID-19 pandemic continues to leave its negative trails across the globe, economic reboot for countries will not only depend on how well they readapt to the new normal, but also more on their recovery plans.
According to him: "While the federal government has consistently expressed its willingness to set all policies in place to engender growth, and accelerated implementation of these policies, private sector firms have also shown great hunger for the task ahead in post-COVID-19 era.
However, the question that needs to be answered is whether all stakeholders are ready for the required task ahead."
The event will also offer participating companies opportunities to publicize some of their individual efforts at contributing to reacting a soft landing or lifeline for SMEs and other ancillary companies as the pandemic threatens their survival.
Digital Encode is a multi-award winning and leading consulting and integration firm that specializes in the design, management, and security of business-critical networks, telecommunications environments and other Information Technology (IT) infrastructures.
NCC Threatens Illegal Users of GSM Boosters with Arrest, Prosecution
Nigerian Communication Commission (NCC) has warned telecom consumers to desist from using illegal GSM boosters.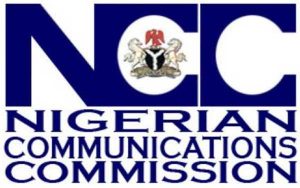 The commission also said that anyone caught using a GSM booster without obtaining approval of a duly licensed network operator will face arrest and prosecution.
GSM boosters are devices that transmit and receive telecommunications signals and can therefore interfere with other radio frequency equipment.
Ikechukwu Adinde, director, public affairs, NCC, said in a notice published on NCC website, that only licensed network operators are allowed to use GSM boosters.
The booster, also known as amplifier or repeater is made up of three main elements – exterior antenna, amplifier, and interior antenna.
They form a wireless system to boost cellular reception
"Members of the public should note that, willful interference with any wireless telegraphy is an offence under Section 16 of the Telegraphy Act, 2004,"it said
The agency said it will not condone any flagrant breach of this law.
It has also enforced measures to prosecute offenders.
Accordingly, monitoring mechanisms have been put in place and anyone caught using a GSM booster without obtaining approval of a duly licensed network operator will face arrest and prosecution.
"Any member of the public with useful information regarding the illegal use of GSM Boosters should contact the Commission on 09-4617000/7351 or send an email to [email protected]," the notice said.
"Individuals desirous of using GSM Boosters should note that they can only do so in conjunction with licensed network operators," it added.