Presidents, Global Leaders Tackle Job Creation, Others @ 2019 Tony Elumelu Foundation Entrepreneurship Forum
At the recently concluded 5th edition of the Tony Elumelu Foundation (TEF) Entrepreneurship Forum, five African Presidents and thousands of young African entrepreneurs converged at the most influential gathering in the African entrepreneurship ecosystem. Job creation and youth empowerment were the key themes tackled at the Forum.
The Tony Elumelu Foundation, which has been at the forefront of advocating for entrepreneurship as the catalyst for the economic transformation of Africa, convened the 2-day Forum on the 26th and 27th of July at the Transcorp Hilton Hotel, Abuja, Nigeria's seat of government.
The event convened over 5,000 participants from 54 African countries, including representatives of the 7,521 beneficiaries of the Tony Elumelu Foundation Entrepreneurship Programme.
More than 60 global speakers from the public and private sectors across 3 continents participated in interactive masterclasses, plenary sessions and debates geared towards generating ideas and defining concrete steps Africa must take to empower its youth and accelerate the continent's development.
Guests interacted directly with young budding entrepreneurs from across the 20 African UBA-present countries who exhibited their innovative products and solutions at the UBA Marketplace, powered by Africa's global bank, United Bank for Africa (UBA).
Moderated by American journalist and host of CNN's show, Fareed Zakaria GPS, the Presidential Debates, which formed the highlight of the two-day event, focused on charting the way forward towards the eradication of poverty in Africa through job creation.
The public sector leaders on the panel include H.E. Paul Kagame, President, Republic of Rwanda; H.E. Macky Sall, President, Republic of Senegal; H.E. Félix Tshisekedi, President, the Democratic Republic of Congo (DRC); H.E. (Prof.) Yemi Osinbajo (SAN), Vice President, Federal Republic of Nigeria; and Hon (Dr.) Ruhakana Rugunda, Prime Minister, Republic of Uganda, representing the President of Uganda, H.E. Yoweri Museveni.
Healthcare played a dominant role in the conversations as healthcare leaders in the public and private sectors tackled this theme on the plenary session "The Role of Healthcare in Economic Transformation". Speakers on this panel include Dr. Awele Elumelu, Trustee, Tony Elumelu Foundation and Founder/CEO, Avon Medical Practice; H.E (Mrs.) Aisha Buhari, First Lady, Federal Republic of Nigeria, H.E (Mme.) Djena Kaba Condé, First Lady of Guinea; H.E. (Mme.) Keïta Aminata Maiga, First Lady, Mali; Gilles Carbonnier, Vice President, International Committee of the Red Cross (ICRC); Oulimata Sarr, Regional Director ai, UN Women Central and West Africa; and Dr. Tedros Adhanom Ghebreyesus, Director General, World Health Organisation.
At the Forum, Tony O. Elumelu, (CON), Founder of the Tony Elumelu reiterated the urgency in creating jobs on the continent to catalyse Africa's development.
He said: "Extremism is a product of poverty and joblessness. Poverty anywhere is a threat to everyone everywhere," he said. "If our leaders understand the reason and rationale for our youths to succeed, they will do everything they can to support them."
Elumelu also reiterated the role of technology as a key enabler in accelerating development, citing TEFConnect, the digital networking platform for African entrepreneurs launched by the Tony Elumelu Foundation in 2018. With over 500,000 registered users, the hub provides a platform for entrepreneurs to network and forge business partnerships regardless of their location.
Giving the keynote speech, Vice President of Nigeria, H.E. (Prof.) Yemi Osinbajo commented on the impact of the Tony Elumelu Foundation: "By birthing this particular intervention, Tony Elumelu has compelled us to focus on what really matters, our youth and their dreams. The message to Africa's emerging business giants is a clear one: How and what can you contribute, like Tony Elumelu, to empowering the next generation, helping them to realize their own dreams?"
The forum ended with a tour of the UBA Marketplace, where entrepreneurs across the continent exhibited their products, as a pitching competition saw the winner walk away with a $5,000 grant from the United Bank for Africa (UBA).
McAfee Identifies Social Networks as a Growing Attack Vector in 2021
Threat actors have depended heavily on phishing e-mails as a means to compromise organisations through individual employees.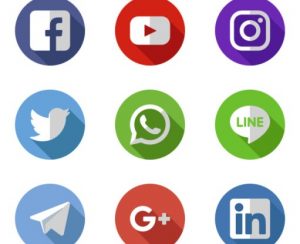 But in 2021, sophisticated adversaries will increasingly target, engage and compromise corporate victims using social networks as an attack vector.
So said Raj Samani, McAfee's chief scientist, noting that the security giant has observed a growing number of sophisticated threat actors using LinkedIn, What's App, Facebook and Twitter to engage, develop relationships with, and then compromise staff members. Through these users, they compromise the broader organsations that employ them.
According to Samani, bad actors have employed social network platforms in broad scoped schemes to perpetrate relatively low-level criminal scams. However, prominent actors such as APT34, Charming Kitten, Threat Group-2889 and others, have been identified using these platforms for higher-value.
Much as individuals and businesses engage potential customers on social platforms by gathering information, tailoring specialised content, and conducting targeted interactions with them, malefactors can target high value employees with a deeper level of engagement in the same way.
Moreover, employees engage with social networks in a manner that encompasses both their private and work lives. While companies have measures in place to secure corporate-issued devices and can restrict the way consumer devices access corporate IT assets, employees' activity on social network isn't monitored or controlled in the same way.
Samani says while it is unlikely that e-mail will be replaced as an attack vector, McAfee foresees this social network platform vector becoming more common in 2021 and beyond, particularly among the most advanced actors.
Nigerian Copyright Commission (NCC) has granted to the Musical Copyright Society Nigeria Ltd/Gte (MCSN) the renewal of its approval or licence to continue to operate as a Collective Management Organisation (CMO) in accordance with the provisions of the Copyright Act, Cap C.28 Laws of the Federation of Nigeria 2004 and the Copyright (Collective Management Organisation) Regulations 2007.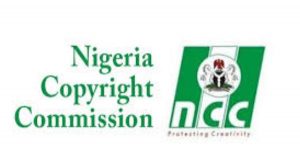 The renewal of MCSN's approval to continue to operate as a CMO or collecting society for musical works and sound recordings was conveyed by a letter dated December 22, 2020 from the NCC.
In a statement issued by the copyright society, it said, "with the renewal of MCSN's approval or licence to operate as a CMO in addition to its being the largest owner, assignee and exclusive licensee of copyright in musical works and sound recordings within the provisions of the relevant sections of the Copyright Act 2004 as interpreted and affirmed by the Supreme Court of Nigeria, Nigerian creators of intellectual property and their counterparts around the world are full of expectations of great rewards for their creativity coming out of Nigeria."
On its part, the NCC has given assurances that henceforth, it will give teeth to the provisions of the Copyright Act in the sphere of enforcement to ensure that anyone exploiting copyright protected works in any form prescribed by the laws is made to fully comply with the law by obtaining and paying adequate compensation for the exploited works or rights.
Reacting to the development, MCSN expressed its deep appreciation to John Ohi Asein, director general of the NCC, the governing board, management and entire staff of the commission for the grant of the renewal of its approval to operate as a CMO and the assurances given by the NCC for a transformed copyright landscape to create prosperity for owners and holders of copyright and other stakeholders.
"MCSN has thrown its doors wide open for all creators of musical works, sound recordings and other genres of copyright interests for a robust and harmonious engagement for the realisation of the greater goal of creating prosperity for all.
"MCSN assures everyone in the sector, both creators and users, that there would be a fair deal for all, while the issue of playing by the rule," the statement said, adding, "there would no longer be room for playing one group or interest against the other as has been done in the past by certain users and holders of copyright works and interest."
Number of New Malicious Files Grew 5.2% a Day in 2020 – Report
In 2020, Kaspersky detected a global average of 360 000 new malicious files each day, an increase of 5.2%, or 18 000 more, compared to the year before.
According to the security giant, this was influenced largely by a significant growth in the number of Trojans and backdoors, with a 40.5% and 23% increase respectively.
These were the findings of the Kaspersky Security Bulletin: Statistics of the Year Report.
Adware declines
On the plus side, adware is on the decline globally, and this scourge experienced a 35% decrease when compared to the previous year. However, not all regions were so lucky, with some noting an increase. In SA, for example, by the end of October last year, the average adware notifications per user increased slightly to over 33 in comparison to 32 for the whole of 2019.
It was also expected that for the duration of 2020, more than 256 000 South Africans would have been hit with adware.
The vast majority of malware detected, nearly 90%, occurred via Windows PE files – a file format specific to Windows operating systems. Concurrently, the number of new malware related to Android operating systems dropped by 13.7%.
Capitalising on remote workers
Given that remote working and studying were the order of the day during the pandemic, most likely on computers and laptops, threat actors seem to have shifted their focus to these devices.
Kaspersky saw a 27% increase in the number of different scripts – sent via malicious e-mail campaigns or encountered on infected Web sites, which could, once again, reflect the fact that people spent more time on the Internet and cyber criminals hoped to capitalise on that.
Denis Staforkin, a security expert at Kaspersky, said the rise in the number of malicious objects detected during 2020 can be attributed to the pandemic, as users across the globe were forced to spend more time on their devices and online.
"It's hard to know whether or not attackers were more active or our solutions detected more malicious files simply because of greater activity. It could be a combination of both.
"Either way, we have registered a noticeable increase in the number of new malicious files in 2020, and this will most likely continue in 2021 as employees continue to work from home and countries implement different restrictions. However, if users take basic security precautions, they can significantly lower their risk of encountering them," he says.
Better than cure
In order to stay protected, Kaspersky recommends that users pay close attention to and don't open any suspicious files or attachments received from unknown sources.
Also, the company advises to double-check the URL format and company name spelling before you download anything, to not download and install applications from untrusted sources, or click on any links received from unknown sources and suspicious online advertisements.
"Create strong and unique passwords, including a mix of lower-case and upper-case letters, numbers and punctuation, and activate two-factor authentication. Also, always install updates. Some of them may contain critical security issues fixes."
Finally, Kaspersky counsels to ignore messages asking to disable security systems for office software or antivirus software, and to always use a robust security solution appropriate to the system type and devices.