Progenics' Microfinance Application, SymbolsM, Integrates CRM Module
Progenics Corp Limited, a technology solution provider as part of its efforts in developing and designing solutions and working closely with Microfinance banks to meet their needs due to the increasing demand for information technology driven services, has added another a module that will improve the Bank customers' experience including an e-mailing engine to its existing Microfinance banking application – SymbolsM.
Symbols M is a comprehensive and integrated Microfinance banking application that has been designed to systematically align all facets of banking operations to produce unparallel customer service delivery without the attendant operational bottlenecks.
Speaking on the features of the new module, Mr. Yemi Daniel, head of business development, said that the new module generates and sends mail alerts to customers whenever there is a transaction as well as gives notification alert of account balance and statement details.
"The module also gives fixed deposit maturity alert and loan payment notification to customers and also sends birthday and wedding anniversary greetings to customers". He added that the uniqueness of the new module is that the customer defines how it should work. In other words, the module is designed in a way that it is the customer that will tell the bank when he or she wants mail to be sent, he said.
Mr. Daniel also said that, based on the addition and robustness of SymbolsM and the need to assist as many MFBs as possible to enjoy the benefits of the application, Progenics Corp Limited has drastically reduced the price of the software. He said that reduction in price is to make the application affordable by both small and big Microfinance banks. "The reduction in price is part of our effort to help Microfinance banks grow and be able to complement the commercial banks especially in this era of information technology and we are also doing it to make the software affordable by the emerging small Microfinance banks" he added.
He added that quite a number of MFBs are already using SymbolsM since its launch late last year, adding that some new financial companies have also signed on to their investment application called Symbols Investment. The new sign-on on Symbols Investment include, Sky View Capital limited, First Trustees limited, Renaissance Capital and North Bridge Investment. Others are Credit Trust finance and Kofana Securities.
FG Makes NIN Compulsory for Foreign Diplomats
Federal government has said that National Identity Number (NIN) is mandatory for foreign diplomats who will reside in Nigeria for a continuous period of two years or more.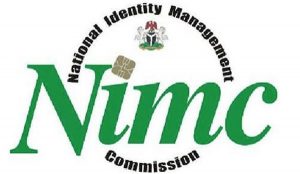 Dr Isa Pantami, minister of Communications and Digital Economy, said this in a statement by Dr Femi Adeluyi, his technical assistant, on Sunday.
He said that an enrolment centre has been established for the foreign diplomats at the Federal Ministry of Foreign Affairs.
The statement read, "The Minister of Communications and Digital Economy, Dr Isa Ali Ibrahim Pantami, has approved the setting up of a National Identity Number (NIN) enrolment centre at the Federal Ministry of Foreign Affairs.
"The desk will be set up by Tuesday, 19th of January, 2021.
"This enrolment centre will provide support for members of the Diplomatic Corps and will be managed by the Federal Ministry of Communications and Digital Economy, through the National Identity Management Commission.
"The centre is being set up based on the request of the Honourable Minister of Foreign Affairs, Geoffrey Onyeama, in order to simplify the process for diplomats.
"The National Identity Number is mandatory for diplomats who will reside in Nigeria for a continuous period of two years or more.
"It is also mandatory for all other lawful residents in the country as stated in Section 16 of the National Identity Management Commission Act 2007.
"The Law has made it mandatory for Nigerians and legal residents to obtain a NIN since 2007. However, compliance has been low, until recently."
Security Expert Raises Alarm Over New Feature on Telegram
Mr Ahmed Hassan, a security researcher, has warned Telegram users to be careful of the new feature on the messaging platform called People Nearby.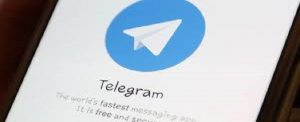 The latest feature shows a list of other nearby users and their approximate proximity, letting them create group chats based on geographic location.
The feature is turned off by default and must be manually enabled by the user, but it's an "idiosyncratic addition for an app that markets itself as a private, end-to-end encrypted messaging service," according to Mr Hassan, who noted that it's a major security risk.
He warned in a recent blog post that users can fake their geographic location on Telegram, opening them up to potential scams.
In his words, "Many scammers spoof their location and try to sell fake bitcoin investments, hacking tools, SSNs that are used for unemployment fraud, and so on. The number of illegal activities I saw there make the Silkroad look like amateurs ran it."
Mr Hassan further identified a flaw in the People Nearby feature that could let people with ulterior motives triangulate the exact location of other app-users by using two accounts with fake addresses. This opens users up to hacks, stalking, or worse—and Telegram has announced it has no plans to fix the problem.
Mr Hassan reported the vulnerability to Telegram, but the company says it won't be patched since it is an optional feature.
In fact, Telegram told Mr Hassan that discovering a user's specific location is an "expected" outcome of the People Nearby feature in certain cases.
Mr Hassan claimed that the response feels out of character for an encrypted messaging app that sells itself on its privacy features. Even adding a more detailed warning that other users could find your precise location would be helpful, but it doesn't look like that will happen either.
Although Telegram is generally more secure than other chatting apps, and since the  People Nearby feature is turned off by default, this may not seem like a serious issue.
However, users could turn the feature on without knowing, thinking they're simply broadcasting their general proximity to someone else, and not their exact location, which is why a warning would be warranted. It is believed that if many know about this and stake a claim, it might spur the app to action.
Experts have warned that if users value their privacy, they should not use Telegram's People Nearby feature.
PalmPay Launches N50M Reward Scheme
PalmPay, a mobile money operator is set to reward thousands of Nigerians who transact on its payments app by January 18th with a N50 million reward scheme.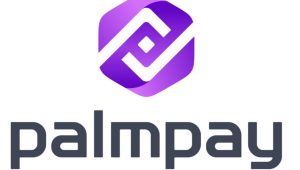 PalmPay noted that the New Year festival promo was designed to encourage and reward transactions such as bank transfers, airtime recharge and bill payments carried out on the platform.
According to Sofia Zab, the Chief Marketing Officer of PalmPay, "The PalmPay New Year Festival is our biggest giveaway yet. We are known as 'The Payment App That Rewards You' and we are living up to our tagline with every transaction made."
Zab, while speaking in Abuja, stated that any Nigerian adult could qualify for the scheme.
She said as part of the promotion, every completed transaction would give users a chance of winning either a discount coupon valued up to N50 or a "Festival Badge".
"All customers who collect at least one of each of the five badge designs by the January 18th deadline will automatically qualify for a share of the prize pool and take home between N400-N6000 each," she said.
She added: "Interestingly, users of the PalmPay app also benefit from free bank transfers, zero fees on e-wallet deposits or bill payments, and receive discounts and cashback on all airtime, bills and data purchases.
"We have hundreds of thousands of customers that use the PalmPay app every day because of the value it brings to them and we look forward to welcoming more Nigerians to the PalmPay family through this promotion."
Speaking further, she said that company, in December, ran a similar campaign called the PalmPay Carnival, where over 17,000 customers won N20 million.
She explained that company entered the Nigerian market in September 2019, and has grown rapidly to reach a customer base of over two million, adding that over the last six months, it has experienced ten-fold increase in daily transaction volume.
This was fueled by the growth in digital payments brought on by the Covid-19 pandemic.
She said the app enjoys rave reviews on the Google Play Store, where it has a market-leading 4.4* rating and that it is a must have for every Nigerian.
"It helps you save a lot on airtime with various discounts and bonuses. You can even purchase some items from there at a discounted price."