Rack Centre Inducted into Data Centre Hall of Fame
Rack Centre, Africa's Premium Data Centre has been inducted into the Beacon of ICT Awards Hall of Fame, the annual award ceremony held in Nigeria by Communications Media Limited, Publishers of Nigeria Communications Week, a leading Nigeria's ICT Magazine.
In the recent award ceremony held in Lagos Nigeria, Rack Centre, an award winner of BoICT awards for five years running was inducted for its outstanding achievements as a leading data centre in Sub Saharan Africa.
In addition to its being inducted into the hall of fame, Rack Centre also won the 2019 ICT Infrastructure Provider of the Year, Data Centre category for five years in a row and ICT Infrastructure Provider of the Year for four years running.
Dr Ayotunde Coker, Managing Director of Rack Centre, who delivered the ICT distinguished lecture in 2016, was also in this year edition voted as the ICT Personality of the Year.
The BoICT awards recognises organisation's and individual's contribution to ICT development in Nigeria and is considered by analysts as the most prestigious ICT award in Nigeria.
Responding to these numerous awards for Rack Centre, Dr Ayotunde Coker said, "we are highly honoured to have once again been voted for these awards and the induction into the Hall of Fame is a great recognition that Rack Centre consistently sets the bar for quality, innovation and customer service in all aspects of data centre colocation infrastructure and Cloud services in Sub Sahara Africa."
Part of this year's award was The Beacon of ICT Distinguished Lecture designed to explore efforts to put Nigeria on the global information and communications technologies map and was   delivered in 2019 by Professor Umar Garba Dambatta, the Executive Chairman/CEO of the Nigerian Communication Commission with the theme: "Telcos and Banks Partnership to Drive Financial Inclusion"
Covid-19: MainOne, AWALE Partner to Support CIV's Fight Against Pandemic
MainOne, West Africa connectivity and data center provider, has partnered with AWALE, a neutral network operator that provides high speed data transmission capacity via its fiber optic cables installed on the national transport and electricity, to support the Crisis Cell of the Ivoirian Government in its fight against the COVID-19 pandemic.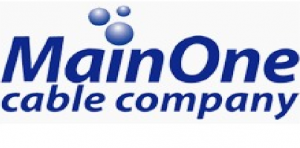 This measure of solidarity will reinforce the emergency deployment plan of the Ministry of Digital Economy and Postal Services of the country.
The joint initiative includes the provision of free connectivity capacity and Internet services to strategic state institutions for a period of three (3) months.
According to both MainOne and AWALE, this is part of their continuous efforts to support Government's response plan to COVID-19. MainOne and AWALE are jointly contributing their broadband connectivity infrastructure and ICT services for the delivery of critical online and real-time public services during this challenging period
With civil lockdown, social distancing and remote work patterns becoming the new-normal in Côte d'Ivoire and globally, MainOne and AWALE are determined to ensure the Ivorian Crisis Committee continues to dispense its socio-economic and public security responsibilities through virtual platforms.
The enhanced connectivity offering provides the Government's Crisis Committee with robust access to real-time information management, whilst seamlessly connecting essential workers across the nation. It is also helping to drive dynamic exchange of scientific findings and access to global knowledge related to control and management of the disease by researchers in Côte d'Ivoire, enabling them to collaborate with colleagues around the world and participate in the global fight against the pandemic.
While speaking on the impetus for the joint COVID-19 intervention, MainOne's Regional Executive Director, West Africa, Kazeem Oladepo, explained that "as an organization committed to enabling the digital economy of West Africa, MainOne is well aware of the impact of the pandemic on public services, infrastructure and businesses, as well as the economic challenges faced by Governments.
"As a premier provider and responsible Ivorian business, we will continue to support the efforts of Governments at every level by providing world-class internet infrastructure and value-added services that reduce cost, drive operational continuity and seamless communication for good governance in Côte d'Ivoire.
"We are proud to partner with AWALE, a subsidiary of the Pan-African Group ERANOVE, who shares our commitment to supporting Government efforts to manage the impact of the COVID-19 pandemic across the sub region."
Expressing similar sentiments, Daniel Sampah, Founder and Managing Director of AWALE, added that "AWALE appreciates the efforts of the Ivorian Sate in deploying an effective response plan to COVID-19 disease.
We are honored to support the CIV's actions by making available to Operators and Internet Service Providers, our carrier-neutral network entirely based on fiber optics. Our partnership with MainOne will enable the provision of quality connectivity infrastructure to the Governments' Crisis Committee and thus minimizes the impact of the COVID-19 on activities in the country."
COVID-19: Group Rebuke Restrictions on Rights and Freedoms Using Cybercrimes Legislations
Nine (9) civil society organizations under the aegis of African Internet Rights Alliance ( AIRA), on Wednesday 27 May, 2020 came together and submitted two (2) joint letters to the Special Rapporteur's – African Commission on Human and Peoples' Rights and the United Nations – focused on freedom of opinion and expression and access to information.
These two letters expressed deep concern about the use of Kenya's Computer Misuse and Cybercrimes Act (or CMCA, 2018) and Nigeria's Cybercrimes (Prohibition, Prevention, etc) Act, (or CA, 2015).
The partner organisations of AIRA – ARTICLE 19 Eastern Africa, the Centre for Intellectual Property and Information Technology Law (CIPIT), Paradigm Initiative (PIN), BudgIT, Co Creation Hub (CcHub), Legal Resources Centre (LRC), the Collaboration on International ICT Policy for East and Southern Africa (CIPESA), Kenya ICT Action Network (KICTANet) and Amnesty International – strongly urged the two Special Rapporteur's to call on the Kenyan and Nigerian governments to place a moratorium on the use of cybercrimes legislation in both Kenya and Nigeria.
Specifically, the partner organisations called for a moratorium to be placed on the 'fake news' and cyber-harassment provisions in Kenya and the cyber-harassment and records- retention provisions in Nigeria;
They further called on both governments to drop all charges imposed on any individuals under the CMCA, 2018 and the CA, 2015; review any current civil and/or criminal cases where persons have been fined and/or imprisoned using the provisions in the CA, 2015 and the CMCA, 2018; and initiate participatory and transparent processes to reform the CMCA, 2018 in Kenya and the CA, 2015 in Nigeria, whilst ensuring their strict compliance with regional and international standards relating to freedom of expression, privacy and media freedom.
The partner organisations insisted that the situation in Kenya and Nigeria is dire, especially during the COVID-19 period where freedoms, particularly movement, access to courts, as well as economic and social rights are being curtailed owing to the Kenyan and Nigerian governments' possession of extraordinary powers.
The partner organisations of AIRA urged the two Special Rapporteur's to publicly call on the governments of Kenya and Nigeria to ensure that their cybercrimes frameworks do not restrict fundamental rights and freedoms during the COVID-19 pandemic.
Makinde Rolls out First Set of Digitized C of Os to Mark One Year in Office
Governor Seyi Makinde of Oyo State will today distribute the first set of digitized Certificate of Occupancy to successful applicants under the Oyo State Home Owners Charter (OYHOC) scheme.
This is in continuation of activities commemorating his one year in office
The land title document, "Made Easy Initiative," is what the governor called his administration's promise to speed up the process of getting land title documents at an affordable cost and also within 60 days.
These title documents include Certificate of Occupancy, Deed of Assignment, Deed of Sublease, and Deed of Mortgage Consents.
A release issued on Sunday by Barrister Abiodun Abdu-Raheem, commissioner for Lands, Housing and Urban Development, and made available to Vanguard, said the event which would take place at the Government House, Agodi, Ibadan was part of activities commemorating the one year in office of the present administration.
He further explained that the programme which would hold at 12.00 noon would be done with strict adherence to COVID-19 safety measures which would, therefore, limit the number of applicants that would be invited for the symbolic presentation.
Barrister Abdu-Raheem also called on eligible property owners without title or approved documents to take advantage of the window of opportunity, while encouraging people with outstanding applications to visit Room 4 of the Ministry of Lands, Housing and Urban Development, State Secretariat, Agodi, Ibadan to find out the status of their applications with a view to ensuring they get their title document as this administration is determined to provide title documents within 60 days of application.
He, however, told applicants to also call 070069652637 (0700 OYO LANDS) or send an email to lands@oyostate.gov.ng to make any inquiries.