RedStar Express Flaunts Premium Services
Leading indigenous courier and cargo company, Red Star Express Plc, has further expressed its commitment to continually stay ahead of the trends and offer premium global services obtainable in the industry to its teeming clientele in Nigeria. The company stressed that it has the required capacity to deliver these global scale services and add colour to consumers' businesses. This, RedStar said, would be achieved by leveraging global facilities and competence which it enjoys through its global partner, FedEx International popularly adjudged world's largest air express transportation company.
At its annual Customer Forum held recently, Sule Umar Bichi, RedStar managing director, stated that the courier company is strongly poised to fulfill service commitments to its customers both on local and international scale at all times.
He said "the company regarded its customers as kings and would consistently strive to serve them better. RedStar is capable of satisfying the changing consumer needs and will continually improve on quality products, customer intimacy and service excellence. This will be achieved by using modern technology and employing highly skilled and well-motivated workforce".
"The company had initiated the Customer Forum over twelve years ago to interact, recognize and reward its customers for keeping faith with the company. It was also an avenue to create additional value to the partnership through a stronger customer-supplier alignment," Bichi added.
On RedStar's international network capacity, he explained that RedStar Express enjoys an international partnership with FedEx, the world's largest air express transportation company, with cutting edge facilities that can enhance maximum delivery. FedEx, our partner mobilizes a fleet of over 650 own aircraft and 43, 500 own vehicles, present in 214 countries with Over 140,000 professional personnel, Over 8 million kilograms daily lift capacity, Over 3.3 million packages daily and rank as First courier company to receive Worldwide Certification by ISO since 1994 and The most advanced computer network and customer database in the courier industry with $35.2 Billion revenue as at 2007.
On a local scale, he also said the company enjoys a domestic strength of 170 offices nationwide; delivers to additional 1,500 communities and has over 900 highly trained personnel. Further he said that the company makes use of automatic proof of delivery, and advanced technology with all its operations done online and real-time.
He said: "RedStar Express has grown to become one of the top three courier companies in Nigeria in terms of revenue, network coverage and market share in the domestic and international market. International affiliation is a major competitive advantage in the industry and any evolving domestic company must strive to attain this to achieve sustainable growth, meet the continuously changing needs of its customers and expand its market share. Red Star Express has had an ever growing partnership with Federal Express Corporation since 1994 with a view to meeting the continual changing needs of our customers.
Red Star Express has over the years won the mark of being the fastest growing courier company in the industry. This is attributed to her excellent people policies that have endeared her to the hearts of employees in addition to a unique culture that permits friendliness, openness and fairness. Notable among these is our People Service Profit Philosophy that place emphasis on employee training, welfare, recognition and satisfaction. This transcends into the provision of exhilarating service that promote repeat patronage and the achievement of financial objectives.
We also pride ourselves in our Inverted Pyramid Structure, which bestows the greatest recognition to our external customers who pay our salaries with the frontline employees-couriers, sales force etc coming next, and the least recognition going to the executive management and board of directors of the company.
The RedStar boss restated that the company is always strategizing to keep the winds of advancement and quality services to customers blowing and was strengthening all existing products through improvement of service standards with a network efficiently wired to serve customers better, and optimize asset utilization. "RedStar Express is committed to offering a-stop shop service in logistics and supply chain management.
According to him, "World Class Companies are known from their unique performance index which borders more on quality products, customer intimacy, excellent service delivery and value-laden processes. To ride on the threshold of these unique qualities calls for constant reviewing of the company's processes and strategies. As a company, we benchmark ourselves against the best companies in the world with the aim of offering our customers services that are considered best globally.
Red Star Express, a licensee of FedEx in Nigeria is the fastest growing air express company in the country. The company began operation in 1992 with the mission to be the most dynamic, innovative and responsive express Delivery Company in Nigeria. This is in conjunction with the FedEx People – Services Profit philosophy. It has 13 regional offices with 165 express centers in all the major cities in Nigeria. The company has a vehicle fleet of over 700 and employs approximately 800 staff. In 1999, the Chartered Institute of Marketing awarded it the best market driven company of the year. It has been awarded the NIS ISO 9002 certificate for offering quality service by the Standard Organization of Nigeria (SON) and won the FedEx Sales Star award four consecutive times.
Millions of Cyber Attacks Launched on Nigeria, Others- Reports
There were 3.8 million malware attacks and 16.8 million Potentially Unwanted Applications (PUA) detections over a 7-month period in Nigeria, according to Kaspersky security solutions.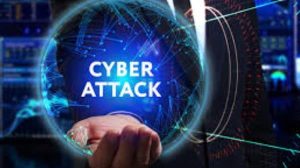 Elsewhere in South Africa, there were almost 10 million malware attacks and a staggering 43 million PUA detections, showing the growing desperation of the attacks.
The company reported on 28 million malware attacks in 2020 and 102 million detections of potentially unwanted programs (pornware, adware etc.) accounted for by the beginning of August 2020.
These numbers show that it's not only the malware that attacks users but also the "grey zone" programmes that grow in popularity and disturb their experiences, while users might not even know it is there.
Potentially unwanted applications (PUAs) are programmes that are usually not considered to be malicious by themselves.
However, they are generally influencing user experience in a negative way. For instance, adware fills user device with ads; aggressive monetising software propagates unrequested paid offers; downloaders may download even more various applications on the device, sometimes malicious ones.
calculating interim results of threat landscape activity in African countries, Kaspersky researchers noticed that PUAs attack users almost four times more often than traditional malware.
They also eventually reach more users: for instance, while in South Africa, the malware would attack 415,000 users in 7-months of 2020, the figure for PUA would be 736,000.
"The reason why 'grey zone' software is growing in popularity is that it is harder to notice at first and that if the programme is detected, its creators won't be considered to be cybercriminals. The problem with them is that users are not always aware they consented to the installation of such programmes on their device and that in some cases, such programmes are exploited or used as a disguise for malware downloads," said Denis Parinov, a security researcher at Kaspersky.
By taking a closer look at PUA, it becomes apparent that they are not only more widespread but also more potent than traditional malware.
Evaluating results over the same 7-month period in Nigeria, there were 3.8 million malware attacks and 16.8 million PUA detections – which is four times as much.
Kenyan and South African threat landscapes have been more intense. In South Africa, there were almost 10 million malware attacks and a staggering 43 million PUA detections.
Kenyan users faced even more malware attacks – around 14 million, and 41 million PUA appearances, Kaspersky said.
Magu, Suspended EFCC Boss Says He Never Received Bribe all His Life
Ibrahim Magu, suspended acting chairman, Economic and Financial Crimes Commission, (EFCC), on Wednesday said he has never received bribe all his life.
Magu was testifying before the Justice Ayo Salami panel probing allegations of corruption against him.
The suspended EFCC boss said anyone who claim he had ever given him bribe should come forward before the panel to testify against him.
He was responding to allegations that he allowed a suspect Hima Aboubakar, a Nigerien National to escape from justice.
The suspended EFCC boss had opened his defense on Monday to clear corruption allegations against him.
The probe panel has allowed him to have only two lawyers represent him at a time.
On Monday & Tuesday, he was represented by Wahab Shittu and Aliyu Lemu.
In yesterday's proceedings, he was represented by Shittu and Tosin Ojaomo.
Phase3 Moves on Multilayer Network Technology Upgrade
Phase3 Telecom, leading independent fiber optic network infrastructure and telecommunications services provider  has said that it is amplifying the scope of network technology upgrades to enhance its communications, cloud and connectivity solutions across business and enterprise segments in Nigeria and the West African sub-region.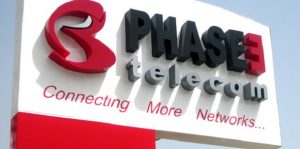 This followed its ongoing Security Operation Centre (SOC) network capability upgrade.
This development, is targeted at expanding the scope of its enterprise solutions drive for its increasing user portfolio of small/large scale enterprises, institutions, corporates, services sector and multinational companies, contributing to the nation's thriving broadband penetration drive.
According to Stanley Jegede, chairman, "the principal goal of Phase3 ongoing multilayer technology upgrade is to optimize "network infrastructure capabilities, scalability, interconnect operational capacity, resilience, service optimization and coverage that will enhance communications, cloud and connectivity projects across multiple locations to support more start-ups, growing businesses and institutions to boost economic growth and increase their successes.
He also added that this Phase3 technology upgrade is quite expansive in model, to accommodate the new digital realities and possibilities created by COVID-19.
Especially in the areas of amplified work-from-anywhere and dedicated remote connectivity solutions as well as service delivery that is targeted at increasing networks data handling capacity vis a vis making them faster and smarter as the current global clime demands.
In conclusion, he stated that beyond enhanced network backbone and bandwidth capabilities for point-to-multi point access, chief components such as network security and speed are the driving force of Phase3 new technology upgrade for secured and latency-free connections as well as growing network expansion plan.