Revealed: How ICT Render Graduates Jobless
A fresh Nigerian graduate will require at least a basic information and communications technology (ICT) course which cost some N45, 000 on the average in a reputable training institution to make him employable.
Nigerian CommunicationsWeek investigation revealed that most Nigerian graduates leave institutions of higher learning without even touching a computer, leaving them half baked and without requisite skills to integrate into the ICT driven business environment.
The high cost price of computer hardware and software, apathy and lack of concerted investment in information technology training are some of the reasons why most graduates leave school computer illiterates.
Though, few Nigeria universities already have computer study as part of their academic programmes, most of them are still theoretical in nature to impact meaningfully on the graduates and society
The problem is exacerbated by the discovery that 80per cent of the Nigerian universities and polytechnics, offering Computer Science as a course still include obsolete topics in their curriculum .
Nigerian CommunicationsWeek gathered that behind-the-times programming languages such as Fortran, Cobol, are still taught in these schools and they are known to be irrelevant in the present IT world.
Most school teachers from primary to tertiary also lack the skills to fully utilize technology in curriculum implementation hence the traditional chalk and duster approach still dominates in school pedagogy.
Nigeria CommunicationsWeek investigations also revealed that it costs an average of N45, 000 to run a basic IT course in a reputable school.
Oracle 10g programme attracts an average fee of N245, 000 at Aptech Worldwide while the full advanced programme, ACCP costs an average of N720, 000 and lasts for a period of three years.
At NIIT, Nigerian CommunicationsWeek gathered that the average cost of running the advanced Professional Diploma in Information Technology/DNIIT is N450, 000, for a period of two years while an Oracle 10g course costs an average of N280, 000 and N100, 000 lesser with the scholarship scheme.
In the case of New Horizon, the MCSE advanced programme costs N40, 000 per module and it comprises seven modules which would amount to N280, 000; while at HIIT, one of the advanced programmes available, Diploma in Computer and Network Maintenance costs N50, 000 on the average.
At Karrox, a candidate will require about N440, 000 to complete either of the advanced programmes known as Karrox Certified Network Professional and the Certified Software Professional programmes while the Oracle 10g certificate programme costs about N135, 000.
Akwa Ibom Book Seller Jailed for Pirating Bible, Others
Progress was made in the fight against piracy in the country as Federal High Court, Uyo, Akwa Ibom State has sentenced Mr. Chinonso Ugochukwu, a book seller to one year imprisonment for pirating The Holy Bible and other books.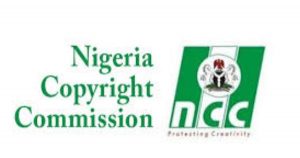 Justice F.O. Riman who presided over the case which was filed by the Nigeria Copyright Commission (NCC), found Ugochukwu guilty on two-count-charge, bordering "on pirating, being in possession and offering for sale, 578 copies of various literary works including The Holy Bible (Revised Standard version)."
A witness, Martins Umoh, a staff of NCC told the Court  that the Commission received complaints from copyright owners including The Bible Society of Nigeria alleging that their literary works were being pirated. As a result, they embarked on search in several local government areas of the state, that it was during the search that several copies of pirated literary works were found in Ugochukwu's shop located at No 17 Grace Bill Road, Eket, in Akwa Ibom State.
Also testifying during the trial, a staff of the Bible Society of Nigeria, Oluwafemi Akindele told the Court that his office translates The Holy Bible, typesets it and sources for funds to publish it. He said that they observed that while the products were everywhere in the market, it never reflected in its official Bible distribution figures. According to him, that was when they observed that most of the products in the market were pirated copies and made formal complaints to NCC which led to the arrest, prosecution and conviction of Ugochukwu.
The offence contravenes section 20(2)(c) of the Copyright Act, Cap C28, Laws of the Federation of Nigeria which attracts one year imprisonment. The judge also gave the convict an option of N30,000 fine and to compulsorily forfeit the recovered materials to the Federal Government of Nigeria.
Remita Enables Seamless Purchase of 2021 WAEC ePIN
Prospective candidates for the 2021 West African Senior School Certificate Examination (WASSCE) – First Series for Private Candidates (WAEC GCE) across Nigeria can now conveniently purchase their registration ePINs through any of the multiple channels available on Remita, a leading electronic payment platform in Nigeria.

This follows the recent announcement by the West African Examinations Council (WAEC) of the commencement of the sale of WAEC GCE registration PINs, which closes on January 29, 2021.
To obtain the ePIN, intending candidates are to visit the Remita website or download the Remita mobile app to make payment through their preferred payment channel which include USSD, ATM card, phone number, wallets, internet banking, account transfer, or designated agent locations across the country.
Once payment is confirmed, the exam registration ePIN is delivered to the candidate's email and also displayed on the Remita payment receipt. The candidate is then expected to proceed to WAEC's website or visit any authorised centre to complete the registration with the obtained PIN.
"Prospective candidates for the WAEC GCE have easy access to many convenient payment options when they buy their ePINs on Remita website or the Remita mobile app," said Osinulu Kayode, Head of Value Added Services at SystemSpecs, providers of Remita.
Remita is a leading payment platform in Nigeria that helps individuals and businesses easily receive and make payment for everyday transactions.
The WASSCE for Private Candidates 2021 – First Series examination will be conducted in February 2021. Thirty-Six subjects will be available for the examination.
Cars45, Gokada Announce Alliance to Drive Consumer Convenience
Cars45, Nigeria's leading tech-enabled automotive trading platform, and last mile delivery service provider, Gokada, have partnered to provide Lagosians with more options to get their parcels delivered across the state at a cheaper price within the same day.
This is in furtherance of Cars45's mantra which is to build the commercial infrastructure that allows for speedy and efficient exchange of value across the automotive value chain.
This partnership was announced at a signing ceremony which took place at the Cars45 headquarters, Alausa, Lagos, on Thursday, January 21, 2021.
This new relationship will allow Cars45 to further improve its customer experience by enabling select retail outlets to serve as delivery or collections hubs for Gokada.
Gokada customers will, in turn, be able to access and enjoy a rich bouquet of Cars45's services at select retail outlets.
It should be noted that the current spread of COVID-19 virus in Nigeria and the rest of the world necessitates more purposeful and deliberate movement, and delivery of products and services across the country.
According to Precious Adesina-Ola, national head, Center Operations, Cars45, "as a value-driven business, Cars45 has become synonymous with creating opportunities for stimulating economic development as well as delightful consumer experiences within the nation's auto industry.
"This partnership reinforces the premium we place on continuously providing value and convenience to our customers.
"Our retail touchpoints provide a range of excellent products and services that we believe Gokada customers will take advantage of when delivering their parcels."
Cars45 is present in over 50 locations across 11 states in Nigeria in addition to its operations in Kenya and Ghana.
On the reason behind the partnership, "We want to be closer to our customers and make our deliveries faster and accessible.
"At Gokada, we think about the convenience of our customers first and are constantly experimenting with new ideas to ensure maximum satisfaction.
"We are proud to partner with Cars45 and welcome them to the Gokada family. We hope to expand to other Cars45 centres across Lagos soon", said Sanya Chawla, Head of Special Projects, Gokada.
Furthermore, Oluwashola Adekoya, group head, Marketing and Communications, Cars45 noted that "we are excited to work with one of Nigeria's most efficient and trusted courier delivery solution providers to enhance last mile services. Transparency, Customer Satisfaction, and Innovation are engrained in our DNA therefore, we believe strongly that consumers will get the best of both worlds under this initiative as it leverages Cars45's network of conveniently located retail outlets."
Cars45 has been at the forefront of transformation in the Nigerian automotive industry, through customer-led and industry-driven initiatives.
Its over 6,000-member Autopreneur programme developed in 2019, is one of the factors contributing to increased car-ownership in Nigeria.
Also, Cars45's Franchise programme is assisting dealerships across Nigeria generate more revenue.