'Right of Way' Issues Frustrate Broadband Penetration
Stakeholders in the information and communications technology (ICT) sector have listed several obstacles frustrating broadband penetration in the country and chief among them is the difficulties in obtaining 'right of way' required for infrastructure deployment.
Because of the challenges; bandwidth a major ingredient for telecommunications service delivery especially for data and video has been elusive to Nigerians due to high cost.
Engr. Gbenga Adebayo, chairman, Association of Licensed Telecommunications Operators of Nigeria (ALTON), the umbrella body of operators in the telecom space, said that granting multiple operational licenses to operators to provide metro and national fibre infrastructure does not guarantee investment in that regard, but implementation of well articulated policies that will encourage operators to invest their money.
He said government must go beyond granting of licenses to eliminating those barriers such as bottlenecks in securing 'right of way', impediments to smooth network operations- where operators are forced to pay levies that are not legalized, and vandalisation.
Adebayo, explained that broadband services are anchored on availability of bandwidth, and that with excess capacity of it at our shore, investment need to be encouraged to distribute this capacity to various geographical areas of the country for broadband revolution to be experienced as is the case with voice service.
He added that operators that secured licenses to roll out broadband services with big money are yet to invest in provision of infrastructure because of clumsy process of securing 'right of way' from various government agencies.
'Right of way' is a legal instrument allowing operators to deploy infrastructure on federal or state roads at a fee.
He added that unless these barriers are addressed it may be difficult for operators to invest in infrastructure that will enable provision of broadband.
Mohammed Rudman, managing director, Internet Exchange Point of Nigeria, said operators face difficulty in obtaining a 'Right of Way' permit.
Rudman said that right of way which is a government permit to dig and lay fibre infrastructure for transmission of bandwidth and likes is too expensive.
He explained the current variations in the cost of bandwidth in the country as where the commodity lands at the country's shore for $150 per megabyte base on 155Mbps while the undersea cable operators sell to Tier 2 operators who are telcos and ISP at $300 who in turn sell to distributors for between $1000 and $2000 per megabyte.
According to him, broadband is still at rooftops because of frequent fibre cuts due to sabotage and other projects such as road construction.
Ignore Rumours, Telcos Not Laying 5G Cables- NCC
Telecom operators are not laying 5G fibre optic cables in Lagos and other parts as claimed in videos, audio and text messages circulating on the social media, according to Prof Umar Danbatta, executive vice- chairman, Nigerian Communications Commission (NCC)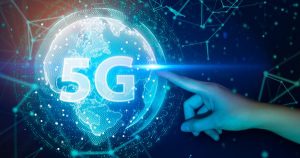 Danbatta, in a statement on Wednesday, said the laying of fibre optic cables, which was ongoing, and the other telecoms equipment by mobile network operators was to expand their network infrastructure across the country to provide more efficient services to consumers.
The NCC boss said the claim that some digging and laying of fibre optic cables by telecom operators in Lagos and in some other states was connected to 5G equipment deployment was totally wrong.
"As we speak, any information suggesting or claiming that the equipment being deployed by the network operators is 5G equipment is pure misinformation deliberately orchestrated by individuals bent on creating ill-feelings in the industry," Danbatta said.
Danbatta described the 5G claims as unfounded and ill-motivated and called on Nigerians to disregard them no matter who is making the claims.
Helios Towers Halts African Expansion
Telecommunications tower infrastructure company, Helios Towers has announced that it cannot go ahead with the investment on its expansion plans for Africa, in the light of the ongoing global COVID-19 pandemic that has also hit telecoms markets in Africa.
Helios Towers CEO Kash Pandya said the current environment does not favour acquisition operations.
"It's not that the talks are stalled, because you can always have conference calls, but for real mergers and acquisitions to happen, you need things like field investigations. It will be slower for a few months, but the world will have to return to normal at some point."
In Africa, Helios Towers currently operates in Tanzania, Democratic Republic of Congo, Congo Brazzaville, Ghana and South Africa.
Aside its current markets, Helios Towers had previously expressed interests in the Ethiopian market where it is aiming to acquire 2,500 towers over the next five years, and the intention is to construct a similar number of towers in the country within the same period.
Pandya noted that the company has had to deal with similar health-related threats to the telecom sector in DR Congo.
"We have gained some experience in this kind of situation with regard to comparable and difficult moments crossed in some of our markets, especially in the Democratic Republic of Congo with the Ebola epidemic," he said.
Pandya however expressed optimism in the ability of the telecoms market to weather the storm being created by the current health crisis.
It would be recalled that in October 2019, Helios Towers raised funds after listing its shares on the London Stock Exchange via an initial public offering. The company said proceeds would finance its entry into new African markets and add to a portfolio of almost 7,000 towers.
Mid-March 2020, the company released its results for the year to 31 December 2019 which showed revenue increased by 9% year-on-year to US$388 million from US$356 million in 2018. The company attributed the growth to continued growth in the number of sites and tenancies.
"Helios Towers has had another strong year, both financially and operationally. Revenues increased +9% to US$388-million, Adjusted EBITDA grew 16% to US$205-million. Our operating profit was a touch below breakeven at US$-5 million and included US$63 million of exceptional items, deal costs and non-cash costs related to our value-accretive site consolidation program," Pandya said.
For 2020 and beyond, the CEO said the company will continue to focus on driving profitable revenue expansion by leveraging the exciting growth in its sub-Saharan markets, long-term client contracts and sustained improvements in its operations, while also prioritising further inorganic opportunities.
"Helios Towers is investing heavily in local expertise, capabilities and training that deliver the services for our MNO customers and their users, as well as generating broader economic benefits in the countries in which we operate. We also remain keenly focused on delivering on the structural opportunities present across Africa," Pandya stated.
Governors, MTN Partner to Halt Spread of COVID-19 with Data
Nigeria Governors' Forum (NGF) and MTN Nigeria have agreed to use the vulnerability model to drive a data-driven approach to stopping the spread of the coronavirus (COVID-19) in the country.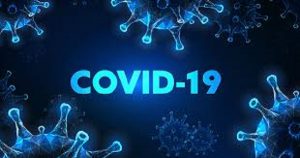 Both have reiterated the importance of cancelling all deductions and deferring or restructuring all commercial debt service payments on the Federal Government and Central Bank of Nigeria (CBN)-owned debts.
The agreement with MTN Nigeria was reached Sunday at the meeting held to deliberate on the COVID-19 pandemic in the country.
The approval was given by the governors after the Forum received a presentation from Mazen Mroue, chief operating officer and Olubayo Adekanmbi, chief transformation officer, MTN Nigeria, on the ongoing collaboration with the NGF Secretariat to profile States vulnerability to the spread of the coronavirus based on parameters such as population age and density, travel history, location, income level.
In a communique signed by Governor Kayode Fayemi, chairman, Nigeria Governors' Forum, members also emphasized the necessity for stronger collaboration with States because they are best positioned to administer palliatives to mitigate the impact of the crisis, including the distribution of food and essential materials to households to help them cope with the expected loss of income and livelihoods.
This was following a briefing from Boss Mustapha, secretary to the Government of the Federation (SGF), on the activities of the Presidential Task Force on COVID-19 which he chairs, the Forum having commended the SGF and his team for the commitment in leading a national response to the COVID-19 pandemic.
The Forum expressed appreciation to the Private Sector Coalition Against COVID-19 (CACOVID) set up by the Central Bank of Nigeria (CBN) for their pledge to support States increase their capacity to mitigate the spread of the virus and care for confirmed cases through the construction of isolation centres and the distribution of personal protective equipment to States. The governors stressed the need for CACOVID to work directly with the States in the distribution of palliatives.
Governors unanimously supported the unification of exchange rates into a single, market-determined window and the use of the market-determined exchange rate to calculate all revenues due to the federation.
The NGF Chairman had briefed state governors on ongoing coordination with the World Bank to mobilise support for States to mitigate the economic and social cost of the COVID-19 pandemic.
Ongoing plans include accelerated disbursement of existing and new financing for States under the State Fiscal, Transparency, Accountability and Sustainability (SFTAS) Programme-for-Results, and mitigation and recovery support for expenditures to protect livelihoods, support local economic activity and recovery over the next 18 months to 2 years.