Samsung Ambassador Meets Northern Dealers
Samsung Electronics Ambassador for the Samsung C5212 mobile phone and Nigeria's soccer star, Mikel Obi met with Samsung Northern dealers recently in Abuja. The Chelsea midfield player was officially present to share experiences with the dealers on the Samsung C5212 mobile phone promotions.
The event which also served as networking platform was held to review the success of the Samsung C5212 mobile phone and create an atmosphere for Samsung to bond and interact with its dealers and guests.
Peter Lee, Samsung's head of Mobile Division said he was pleased with consumer's reception of the phone so far. "It is very obvious our consumers were very pleased with the C5212 mobile phone. This has reflected in our high sales volume," he said.
Commenting on the features of the C5212 mobile phone, Lee said, "The Samsung C5212 mobile phone is a handy dual Sim phone which is pocket friendly. It also boasts of multi-media features with a sleek and trendy look. The quality assurance and product excellence is top rate."
He added further that what they want to thank Mikel and their dealers for taking time out to be present at the event. "We do appreciate your handwork and you positive inputs on the brand as you project Samsung as the global leader in electronics, through your top customer service and delivery. We are always delighted to work with you and share ideas on the Nigerian marketing landscape," he stated.
"We are also using this opportunity to tell our consumers out there that the 'Mikel Obi's look alike promo' and Samsung C5212 promo will run till September 11 and they can cease this opportunity to be part of the winners in October this year. To register for the promos, consumers have to buy a C5212 phone, fill out the raffle card and drop at the designated collection centers or have their pictures taken beside a life size Mikel mock up," he explained.
MTN Launches Revamped Pulse Campaign for Youths
MTN Nigeria has unveiled a new revamped pulse campaign for its youth proposition, at an exclusive listening parley on Friday.
The campaign tagged #DoYou features a television commercial and radio jingle which encourage Nigerian youths to embrace authenticity and push for their dreams.
The well-attended event was hosted by media personality and event host, Biodun Laaro with appearances by celebrities including popular musician JoeyBoy, BB Naija's Ozoemena Chukwu and Nengi Hampton, YouTube personality, Fisayo Fosudo, personal finance expert, Tosin Olaseinde among others.
Leveraging the diversity of the Nigerian youth, their varying interests and strong desire for significance, the revamped Pulse proposition empowers young people with lower call and data rates with social media bundles starting from N200.
While unveiling the revamped Pulse plan, Oluwole Rawa, general manager, Consumer Marketing, MTN Nigeria, reaffirmed the company's commitment to provide Nigerian youths with the required support to showcase their creativity.
He added that, "At MTN Nigeria, we fully comprehend the need for youths to express their creativity and use their voices."
"We understand that if the right platforms are in place, the Nigerian youth can change the world, for good. This is what we intend to inspire through the provision of affordable data and tariff plans on MTN Pulse."
He further noted that the company is passionate to see youths across the country display their vibrancy in all facets of their lives.
MTN Pulse is a prepaid tariff plan that allows customers to enjoy a flat rate of 11.26k/sec for calls across all local networks in Nigeria and nightlife bundles of up to 2GB for N200.
No Unregistered SIM Cards on Nigerian Networks- Pantami
Dr Isa Pantami, minister of Communications and Digital Economy, has claimed that there are currently no improperly registered Subscriber Identification Module (SIM) cards on the networks.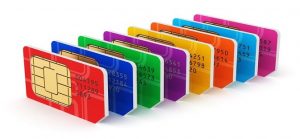 Recall that some 9.2 million SIM cards which were improperly registered were blocked in September 2019.
Pantami who was reacting to reports claiming that he had been summoned by the Senate over continued usage of unregistered SIM cards in the country, said he has written to all security agencies and urged them to collaborate with the ministry whenever a crime had been abetted through the use of telecommunication devices.
In a statement by Dr Femi Adeluyi, technical assistant on Information Technology to the minister on Thursday in Abuja, said that Pantami was awaiting an official invitation from the lawmakers and would like to sincerely thank the Distinguished Senators for their concern and support towards improving national security.
According to him, the minister had always supported security agencies in their statutory duties of protecting lives and property.
"This is why his first action after his appointment was to issue a directive that no improperly registered SIM cards be allowed to remain on our networks.
"Based on the report submitted by the Nigerian Communications Commission on September 26, 2019, there is currently no improperly registered SIM on our networks.
"In the event of evidence to the contrary, the minister will sanction any individual or institution found wanting," he said.
He said that Pantami wrote to all security agencies on October 14, 2019, where he urged them to collaborate with the ministry whenever a crime had been abetted through the use of telecommunication devices.
"No request by security agencies for assistance in the identification of owners of SIMs used for crime has gone untreated in his office.
"The minister also submitted a detailed memorandum to the Senate Ad hoc Committee on Nigerian Security Challenges on February12.
"It contained details on policies developed by the ministry to enhance security," he said.
He said that the minister also directed the NCC to ensure that it put in place modalities to tie the National Identify Number (NIN) to SIMs, as well as see to it that no unregistered SIMs were being sold.
Adeluyi said that Pantami also directed the National Identity Management Commission (NIMC) to significantly scale up the number of monthly NIN registrations.
He said that the minister recently presented a Draft National Policy on Digital Identity for Internally Displaced Persons (IDPs) at the Federal Executive Council, which took place on November 11.
"The memo was approved and will support in the provision of Digital IDs for Nigerians, thus assisting in the implementation of the policy to tie NINs to SIMs.
"The minister wishes to assure the senators and Nigerians that the ministry is committed to using technology to support the growth of our economy and the security of our nation.
"To this end, we look forward to collaborating with the senate and security agencies in this regard," Adeluyi said.
MTN is Leading the Charge for Africa's Fourth Industrial Revolution- Dr. Ndukwe
Dr. Ernest Ndukwe, chairman, MTN Nigeria Communications PLC, has highlighted the opportunities of the Fourth Industrial Revolution (4IR) on the African continent, noting that it has the potential to raise global income levels and improve the quality of life for populations around the world.
Dr. Ndukwe stated this during a keynote session at the African Continental Free Trade Area Strategy Workshop held on Friday, November 20, 2020,
According to him, "while the first, second, and third industrial revolutions focused on Steam Engineering, Electrification and Assembly Line, and Computing Internet Nuclear Energy respectively, the 4IR is building on the third.
"The 4IR is characterized by a fusion of technologies that are blurring the lines between the physical, digital, and biological spheres.
Highlighting the opportunities presented by the 4IR in Africa, Dr. Ndukwe asserts that the revolution represents a unique opportunity for African countries to leapfrog over development hurdles with the help of technology.
Not forgetting the role that telecommunication companies play in the acceleration of the 4IR in Africa, Dr. Ndukwe elucidated on how MTN Nigeria is taking the lead on this.
The Nigerian telecommunications industry in 2020 has recorded an increase in National Broadband penetration, contribution to Gross Domestic Product (GDP), Traffic, Radio Latency, and others.
He stated that MTN is leading on the tripartite levers for 4IR acceleration, which include Pervasive Broadband through advances in 5G, the Internet of Things (IoT), Artificial Intelligence (AI), amongst other categories.
Through innovations in these areas, the telecommunications company is at the forefront of enabling transformation through secure, high-speed connectivity and cloud solutions.
Apart from telecommunications companies, Dr. Ndukwe highlighted other drivers of 4IR on the African continent.
He mentioned that African policy makers and regulators would need to use a "united vision to seize opportunities as well as create incentives for technology adoption in national priority sectors like agriculture and energy."
He expounded on the roles of Business Associations, which include raising awareness and providing information about the potential and markets for technologies while also increasing investments in training.
Dr. Ndukwe concluded that development partners would need to "finance projects on the impact of the 4IR on African economies and societies, support the creation of regional R&D centers and foster linkages with R&D centres."